Play

Play Next

Add to queue
Play

Play Next

Add to queue

1,830 plays

Play

Play Next

Add to queue

1,230 plays

Play

Play Next

Add to queue

11,166 plays

Play

Play Next

Add to queue

9,075 plays

Play

Play Next

Add to queue

7,491 plays
Genre: Country / Folk Rock / Rock

Location San Luis Obispo, California, Un

Profile Views: 196510

Last Login: 2/8/2012

Member Since 6/13/2005

Website www.realloverecords.net/

Record Label Real Love

Type of Label Indie

Bio

..bio.... Candle was formed by singer/songwriter Kevin Coons in 2005, when he first started recording his own original songs. Over the past three years the band has seen members come and go and currently stands as a 7 piece. Candle has released 2 full length CDs (2006's "birds were meant to fly" 2008's "miles and miles and miles) a 7 inch vinyl record split with label mates iamb in 2007 "come back home", and recently an EP in 2009 entitled "maybe goodbye." All of Candle's music releases were recorded by Real Love Records, a small reocrd label in the central coast of Cailfornia, created by lead singer Kevin Coons, and drummer Paul Frankel. Candle has had 3 tours of California and 1 American tour during the summer of 2008, playing 37 shows in 44 days. .. Candle's 4th release rightly called "maybe goodbye," was recorded in Dec 2008 in Paso Robles, CA at Real Love Records Studio. The songs feature lush instrumentaion, with fiddle, cello, mandolin, piano, lapsteel, and dobro. Only 5 songs in lenght and a little over 19 minutes long, this record is packed with a wide vary of styles like folk, rock, country, and blues. The songs were all written in the fall months of 2008 at a time when lead singer Kevin was living back at home after finishing his college career at UC San Diego and after the 2008 USA summer tour. The songs presented here are primarily about looking back over what had been a great stretch for himself as well as the band. As a band, Candle currently find itself at a crossroad of sorts. Each of us have many exciting things coming up: jobs, college, relationships, moving, etc. It's hard to tell what the future will hold but Candle certainly hopes that we will all continue to write and perform music you love and music we love to write and play. We hope this collection of songs will serve as a bookend of sorts, putting an end to a great chapter in our lives while also serving as new beginning. .. Candle's second full-length (miles and miles and miles) took a lot of work (fully recorded and mixed on our own at Paul's ranch in Paso Robles, California) but it is one of our proudest accomplishments. In this release, Kevin Coons' songwriting has taken a turn away from Candle's earlier experimental and ambient work to create more straightforward folk songs that pack an emotional punch. This release features lush orchestration, including guest performances by Orange County chanteuse Lauren Mulderrig, Le Petit Protest's Randall Sena, renowned California fiddler Zach Angles (Briertone), and Real Love's own Pat and Andrea Patton from Kapiano. Multiple harmonies, fiddle, trumpet, banjo, piano, mandolin, cello, and harmonica were all utilized with the goal of a sound that is full without being intrusive to the lyrical content. Fans of Neil Young, Bob Dylan, Whiskeytown, Wilco, Bright Eyes and Okkervil River should be instantly familiar with Candle's sound. .. Following this release Candle completed a full-nation US tour, delighting crowds from Seattle to New York City, back to San Diego and everywhere in between. They have kept active, recently releasing a new 5-song "maybe goodbye" which continues the progression of "Miles and Miles and Miles".. .. ..releases:.... ..Just released!:.... ..new ep"maybe goodbye" .... ........ 1. blue dress.. 2. moonstone beach.. 3. barstowtrainyard blues.. 4. little cloud.. 5. foreign land.. ....Click here to download free...... or follow the link to purchase a cd and receive a bonus track.... .."Miles and miles and miles," released March 22nd 2008.... .... CD-LP ..miles and miles and miles.., Real Love Records, rlr-08, releasedMarch 22, 2008.. 1. Pennies in a Well .. 2. Let Me Love You.. 3. Pretty Please.. 4. Hotel Eyes.. 5. 8th and Pine.. 6. So it Goes.. 7. The Lonesome Wind.. 8. Say Goodnight.. 9. Keeping My Feet On the Ground.. 10. Santa Cruz.. 11. Prisoner's Song.. ..Click here to order!.. ..Orders will be shipped out immediately and include a bonus song download and free buttons..... ........ .."I work in an independent record store, and I'm positive that if the average cat came boppin' into the store looking for, say, the new Band Of Horses album, and they heard the melancholy strains of the opening "Pennies In A Well" coming out of the shop's P.A., said customer would likely ask me who the hell this is and why I haven't already forced it into their hands."..- ..RetroLowFi.com.. .... .."Clearly a ton of work was poured into this album, and it paid off with a startlingly solid recording that displays production and musicianship that's worthy of Coons' frequently brilliant and always heartfelt lyricism." .. - ..The New Times.. .... .."New album 'Miles and Miles and Miles' has everything that is great about Independent folk music: great songwriting, pretty melodies and even a stunning album cover. It really is just a joy to listen to." .. - ..Faces In The Sand.. .... .."Fans of folksy indie fare will not be disappointed by Candle's seemingly effortless songwriting.".. - ..Captain Obvious...... .."4.5/5 stars. For Candle, all the pieces of the folk puzzle fit effortlessly, even though there were 1,000 pieces in the box.".. - ..The Daily Tar Heel.. .. .. .... 7" - split with Iamb ..Come Back Home.. Real Love Records, rlr-07, July 2007.. Side A: Iamb.. 1. Three Years.. 2. One Afternoon .. Side B: Candle.. 1. with my heart.. ....Click Here to Buy...... .... CD-LP ..birds were meant to fly.., Real Love Records, rlr-03, released September 2006.. 1. the spark from which a flame is lit.. 2. the wind out there.. 3. dont wake me up.. 4. i will not be afraid.. 5. birds were meant to fly.. 6. the housewife.. 7. like a train.. 8. say goodnight.. 9. "what matters most is how well you walk through the fire".. --this cd is now out of print. It's better that way. .... ..contact.... for booking and any other questions, message this myspace or.. email: candle_music@hotmail.com .. phone: message me for it.. .. .... ...... ..

Members

Kevin Coons.. feat. Paul Frankel Rachel Spotten Brenneth Stevens Morgan Enos Ross Major and sometimes George Major Chloe Smith

Influences

townes and the rest

Sounds Like

folk-rock, alt-country or whatever you want baby
No recent updates in this category.
Why not...
Bio:
bio
Candle was formed by singer/songwriter Kevin Coons in 2005, when he first started recording his own original songs. Over the past three years the band has seen members come and go and currently stands as a 7 piece. Candle has released 2 full length CDs (2006's "birds were meant to fly" 2008's "miles and miles and miles) a 7 inch vinyl record split with label mates iamb in 2007 "come back home", and recently an EP in 2009 entitled "maybe goodbye." All of Candle's music releases were recorded by Real Love Records, a small reocrd label in the central coast of Cailfornia, created by lead singer Kevin Coons, and drummer Paul Frankel. Candle has had 3 tours of California and 1 American tour during the summer of 2008, playing 37 shows in 44 days.
Candle's 4th release rightly called "maybe goodbye," was recorded in Dec 2008 in Paso Robles, CA at Real Love Records Studio. The songs feature lush instrumentaion, with fiddle, cello, mandolin, piano, lapsteel, and dobro. Only 5 songs in lenght and a little over 19 minutes long, this record is packed with a wide vary of styles like folk, rock, country, and blues. The songs were all written in the fall months of 2008 at a time when lead singer Kevin was living back at home after finishing his college career at UC San Diego and after the 2008 USA summer tour. The songs presented here are primarily about looking back over what had been a great stretch for himself as well as the band. As a band, Candle currently find itself at a crossroad of sorts. Each of us have many exciting things coming up: jobs, college, relationships, moving, etc. It's hard to tell what the future will hold but Candle certainly hopes that we will all continue to write and perform music you love and music we love to write and play. We hope this collection of songs will serve as a bookend of sorts, putting an end to a great chapter in our lives while also serving as new beginning.
Candle's second full-length (miles and miles and miles) took a lot of work (fully recorded and mixed on our own at Paul's ranch in Paso Robles, California) but it is one of our proudest accomplishments. In this release, Kevin Coons' songwriting has taken a turn away from Candle's earlier experimental and ambient work to create more straightforward folk songs that pack an emotional punch. This release features lush orchestration, including guest performances by Orange County chanteuse Lauren Mulderrig, Le Petit Protest's Randall Sena, renowned California fiddler Zach Angles (Briertone), and Real Love's own Pat and Andrea Patton from Kapiano. Multiple harmonies, fiddle, trumpet, banjo, piano, mandolin, cello, and harmonica were all utilized with the goal of a sound that is full without being intrusive to the lyrical content. Fans of Neil Young, Bob Dylan, Whiskeytown, Wilco, Bright Eyes and Okkervil River should be instantly familiar with Candle's sound.
Following this release Candle completed a full-nation US tour, delighting crowds from Seattle to New York City, back to San Diego and everywhere in between. They have kept active, recently releasing a new 5-song "maybe goodbye" which continues the progression of "Miles and Miles and Miles"

releases:
Just released!:
new ep"maybe goodbye"


1. blue dress
2. moonstone beach
3. barstowtrainyard blues
4. little cloud
5. foreign land
Click here to download free
or follow the link to purchase a cd and receive a bonus track

"Miles and miles and miles," released March 22nd 2008


CD-LP miles and miles and miles, Real Love Records, rlr-08, releasedMarch 22, 2008
1. Pennies in a Well
2. Let Me Love You
3. Pretty Please
4. Hotel Eyes
5. 8th and Pine
6. So it Goes
7. The Lonesome Wind
8. Say Goodnight
9. Keeping My Feet On the Ground
10. Santa Cruz
11. Prisoner's Song
Click here to order!
Orders will be shipped out immediately and include a bonus song download and free buttons.


"I work in an independent record store, and I'm positive that if the average cat came boppin' into the store looking for, say, the new Band Of Horses album, and they heard the melancholy strains of the opening "Pennies In A Well" coming out of the shop's P.A., said customer would likely ask me who the hell this is and why I haven't already forced it into their hands."- RetroLowFi.com

"Clearly a ton of work was poured into this album, and it paid off with a startlingly solid recording that displays production and musicianship that's worthy of Coons' frequently brilliant and always heartfelt lyricism." - The New Times

"New album 'Miles and Miles and Miles' has everything that is great about Independent folk music: great songwriting, pretty melodies and even a stunning album cover. It really is just a joy to listen to." - Faces In The Sand

"Fans of folksy indie fare will not be disappointed by Candle's seemingly effortless songwriting." - Captain Obvious

"4.5/5 stars. For Candle, all the pieces of the folk puzzle fit effortlessly, even though there were 1,000 pieces in the box." - The Daily Tar Heel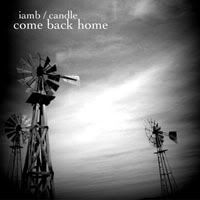 7" - split with Iamb Come Back Home Real Love Records, rlr-07, July 2007
Side A: Iamb
1. Three Years
2. One Afternoon
Side B: Candle
1. with my heart
Click Here to Buy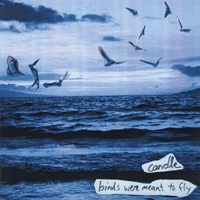 CD-LP birds were meant to fly, Real Love Records, rlr-03, released September 2006
1. the spark from which a flame is lit
2. the wind out there
3. dont wake me up
4. i will not be afraid
5. birds were meant to fly
6. the housewife
7. like a train
8. say goodnight
9. "what matters most is how well you walk through the fire"
--this cd is now out of print. It's better that way.

contact
for booking and any other questions, message this myspace or
email: candle_music@hotmail.com
phone: message me for it


..
Member Since:
June 13, 2005
Members:
Kevin Coons
Ross Major
Paul Frankel
we also depend on contributions from many other talented musicians and friends which include and have included: Jon Wilson, Rachel Spotten, Patrick Patton, Andrea Patton, Mark Iseman, George Major, David Baggelaar, Anna Harris, Brook Thompson, Max Triplett, Cynthia Elmore, Andrew Over, Kelly Bold, Randall Sena, and more
Influences:
neil young, bob dylan, townes van zandt, radiohead, the smiths, sonic youth, neutral milk hotel, gram parsons, leonard cohen, hank williams, wilco, rolling stones, will oldham, okkervil river, uncle tupelo, the kinks, the beatles, the band, elliott smith, microphones, the blackheart procession, tom waits, led zeppelin, gillian welch, devendra banhart, modest mouse, the good life, broken social scene, iron and wine, the who, m ward, creedence clearwater revival, simon joyner, carissa's wierd, nick drake, the flaming lips, lullaby for the working class, daniel johnston
Sounds Like:
folk-rock, alt-country or whatever you want baby
Record Label:
Real Love