Play

Play Next

Add to queue
Play

Play Next

Add to queue

687 plays

Play

Play Next

Add to queue

268 plays

Play

Play Next

Add to queue

4,093 plays

Play

Play Next

Add to queue

2,159 plays

Play

Play Next

Add to queue

1,838 plays
Genre: Rock

Location Würzburg, Bayern, De

Profile Views: 93625

Last Login: 4/22/2013

Member Since 5/6/2007

Website www.lastfm.de/music/Captain+Duff

Record Label None

Type of Label Major

Bio

.. LIFE SEEMS SO TOUGH – IT'S A JOB FOR CAPTAIN DUFF! The crawling chaos, the shadows that linger at the edge of sanity, the things that hide beneath the waves and under the froth-covered rocks - you surely need a drink or two to cope with these!.. And ..CAPTAIN DUFF.. deliver the right soundtrack for drunk wasted nights and spineshaking nightmares: Heavy music heavily influenced by acts like Motörhead, Turbonegro, Smoke Blow, Zeke, Orange Gblin, Saxon and Mr Glenn Danzig himself. It is straight, yet massive, melodic while grooving old school-Heavy Metal-influenced ROCK with a punch of hardcore, one leg in 70s-tight-ass-pants and a stiff middle finger right in your face!.. It is said that history flows forward on rivers of beer and we sail the seven seas of rye in an heavily armed armada, having among others already joined forces with such vicious hellhounds as NEW DISASTER (USA), ORANGE GOBLIN (UK), THE CHUCK NORRIS EXPERIMENT (Swe), BORN TO LOSE (USA), TRUCKFIGHTERS (Swe), JOYSTIX (Hun), ASTEROID (Swe), SMOKE BLOW, BROILERS AND THE CRIMSON GHOSTS ... ..Join the crew of CAPTAIN DUFF!.. - YES, SIR!.... .. ++++++++++++++++++++++.. .. ...... ..LIFE SEEMS SO TOUGH – IT'S A JOB FOR CAPTAIN DUFF!...... .. "...straight, yet massive, melodic while grooving old school-Heavy Metal-influenced ROCK with a punch of hardcore, one leg in 70s-tight-ass-pants and a stiff middle finger right in your face!".. ..CAPTAIN DUFF.. heißt der Kommandant des Seelenverkäufers aus der Mainschifffahrtsnekropole Würzburg, der seit 2007 mit schweren Geschützen im Fahrwasser von Acts wie Motörhead, Turbonegro, Smoke Blow, Zeke, Orange Goblin, Saxon und Danzig kreuzt... Nach dem ausverkauften "Herbipolitan Nightmare"-Demo und zahlreichen Gigs quer durch die Republik im Verband mit Waffenbrüdern wie NEW DISASTER (USA), ORANGE GOBLIN (UK), THE CHUCK NORRIS EXPERIMENT (Swe), BORN TO LOSE (USA), TRUCKFIGHTERS (Swe), JOYSTIX (Hun), ASTEROID (Swe), SMOKE BLOW, BROILERS oder THE CRIMSON GHOSTS zieht dieser Tage mit dem Debutalbum "Seaside Curse" ein Sturm auf, der Euch die reißende Brandung direkt in die heimische Kajüte treibt. Also schraubt die Tische an den Boden, löscht die Lampen und bringt ein Opfer dar für den Herrscher der Wogen!.. ..Join the crew of CAPTAIN DUFF!.. - YES, SIR!.... .. .. .. ....Contact:.... .. For further information/worship/booking/dating be so kind to contact: captainduff@gmail.com.. We bite!.... .. .. .. ....Recordings:...... .. .... .."Seaside Curse" - out now!.... A skullsplitting 10-track bull-dose of Nihilist Bloodsucker ROCK!.. ..Order now from.. captainduff@gmail.com.. Inland: 9,-€ inkl. Verp. & Vers... Foreign customers please just ask for shipping terms to your country - we'll try not to drive you into ruin, however..... .. ....Pressestimmen:...... .. .."...Alle Tracks sind Spitze und erreichen locker Hellacopters Niveau [...] und spätestens beim obergenialen "Witchdoctor" wird klar, dass die Band nicht nur kultig ist, sondern auch das Zeug hat, echte Klassiker zu komponieren [...] DIE Neuentdeckung des Sommers und somit mein "Album des Monats" August...".... ....Full Review // Squealer-Rocks.de...... .. .."...auf dem vorliegenden Silberling schmiedet das Konglomerat ein Eisen, das auf MOTÖRHEAD-, DANZIG-, COCKNOOSE- und ZEKE-Elementen basiert und heißer nicht sein könnte. Druckvoll in Szene gesetzt, sorgen die zehn Songs ohne Probleme dafür, dass überflüssiges Schmalz in den Gehörgängen gelockert und die Lauschlappen mal wieder ordentlich frei gepustet werden. "Motorwolf", "Stoneface" oder Witchdoctor sind Nummern, die nationale Mitbewerber locker auf ihre Plätze verweisen und auch im Kampf um ein internationales Publikum fraglos bestehen können. […] Das ist Rock'n'Roll, Herrschaften! Diese Band hat Zukunft! (9/10 Punkte)".... ....Heavy Nr. 125...... .. .."...haben sich fünf fränkische Dreckschweine aufgemacht, den alten Recken des Badass-Hardrock den Rang abzulaufen. Und das Ergebnis kann sich sehen lassen: 10 Hymnen die ihres Gleichen suchen [...] Wer also die Möglichkeit hat die Bagage live zu erleben: Hingehen! Schon allein der Bart und die Wampe des Sängers sind sehenswert! Von der geilen Mucke ganz zu schweigen. (8/10 Punkte)".... ....Virus Nr. 35...... .. .."...bieten die Würzburger einen geil räudigen Bastard aus Punk, Rock'n'Roll, Hardrock, mit einem ganz kleinen Schuss Metal der alten Schule. Der Mann am Steuerrad treibt seine Piratenmeute mit Befehlen im Gesangsstil eines Glenn Danzig an und die Jungs klettern dabei musikalisch die Takelage hoch, dass es nur so eine Freude ist...".... ....Full Review // PlanetHeavyMetal.de...... .. .."...zeigt, das sich Bands wie SMOKE BLOW oder ZEKE warm anziehen dürfen [...] Gewaltig in Ausführung und Spiellaune zerbrechen Riffs knallend am agilen Drumeinsatz, der Beats mit Speedsucht durch den Äther schickt. Definitiv nichts für Weicheier...".... ....Full Review // Terrorverlag.de...... .. .."...was soll ich lange reden - das Ding toppt die geniale Demo nochmal [...] Einfach nur zum Abrocken!...".... ....Full Review // RiotRadio.de...... .. .."Sehr sympathisch und angenehm ist die Unbekümmertheit und Spielfreude die CAPTAIN DUFF an den Tag legen. Die Songs sind durch die Bank schön rotzig und erdig gehalten und versprühen einen räudigen Charme. […] Die rohe und trockene Produktion passt wie die Faust aufs Auge zur musikalischen Ausrichtung. (10 Punkte)".... ....Legacy Nr. 63...... .. .. .. ...... .."Herbipolitan Nightmare".... 6-Track-Demo CD, 2007.. ..- sold out! -.... .. ....Pressestimmen:...... .. .."...dürfen alle, die seit der Auflösung der Hellacopters nicht mehr lachen können, einen neuen Sinn in ihrem Leben finden und sich "Herbipolitan nightmare" zulegen. Interessantes Scheibchen einer Band, von der es hoffentlich bald noch mehr zu hören geben wird...".. ....Full Review // Metalspheres.de...... .. "...herrlich rotzender Sound, mit treibenden Gitarren, passenden und nicht zu langen Soli und einem Gesang als hätten sich Misfits mit Motörhead mit Blitzkid gemischt [...] für eine Demo ist das Teil absolut der Hammer...".. ....Full Review // RiotRadio.de...... .. "..."Herbipolitan Nightmare" mit seinen sechs Stücken ist bestes Piraten-Futter für alle, die auf anständigen und traditionellen Rock ohne Schnörkel und Trendanbiederei stehen. Die Truppe [...] kann auch bei rauer See problemlos bestehen, denn räudiger, authentischer und melodischer Rock 'n' Roll ist ja wohl nie verkehrt...".. ....Full Review // PowerMetal.de...... .. "...CAPTAIN DUFF rotzen hier in guter, alter Manier sechs Nummern aus den Boxen, die eindeutig in der Fahrrinne von uns SMOKE BLOW, GLUECIFER oder auch ZEKE schwimmen. Ein bisschen TURBONEGRO oben drauf, hier ein wenig ADAM WEST, und dann nicht zu vergessen: the mighty MOTÖRHEAD [...] hier sind ganz klar alle Karten auf dem Tisch...".. ....Full Review // Ox-Fanzine Nr. 75........ .. .. .. ....Join the crew of Cpt. Duff at:...... .. ..Facebook.... ..Last.FM.... ..MyOwnMusic.de.... ..StudiVZ/MeinVZ.... ..Your-Demotape.com.... ..YouTube:.... .. .. .. .. .. .. .. .... .. .. .. ....Watch out for this hot shit:...... .. ........ .. .. .. ..

Members

♠ Captain Dave - Woe Calls ♠ Dirty el Hons - Guitaneer ♠ Mr Obi Licks - Guitarliquor ♠ Seemanni - Basstard ♠ Tommy Hellfighter - Drums .. ...... ...... ...... ...... ...... .. ..Honorary member:.... ♠ The First Schursch Of Satan - Base & Destruction.. .. ...... 10.000 thanks from below the sea!.. ..

Influences

Motörhead, Zeke, Misfits, Smoke Blow, Turbonegro, Danzig, Saint Vitus, Hellacopters, Orange Goblin, Gluecifer, AC/DC, Slayer, Monster Magnet, Dave Grohl, Lynyrd Skynyrd, Pentagram, Judas Priest, Social Distortion, Clutch, Led Zeppelin, Black Sabbath, Metallica, Raging Speedhorn, Entombed, Pantera, The Bones, Ozzy, Hank Williams, Ramones, Venom, Rose Tattoo, G..N..R, Iron Maiden, Sepultura, Aerosmith, The Dictators, Thin Lizzy, Van Halen...

Sounds Like

Geile Scheiße
"Hyborian Thunder"
EP, 2011
7", 33rpm, extra heavy vinyl only!
Order now from captainduff@gmail.com
Inland: 7,-€ inkl. Verp. & Vers.
or visit VÁN Records Mailorder at www.van-gbr.de






"Zwei neue, ziemlich breitschultrige und kernige Rocker, irgendwo zwischen Danzig, Pentagram, alten englischen Hardrock-Helden und jüngeren Stoner Rockern, verpackt in einen fetten und dennoch herrlich warmen und authentischen Sound [...] auf diesem Level rocken national die allerwenigsten: Respekt! (8/10 Punkte)"
Rock Hard Nr. 292

For further Reviews: click here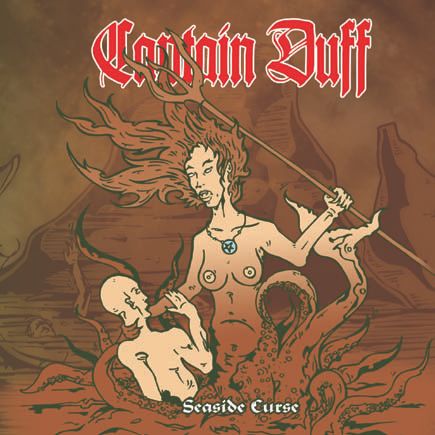 "Seaside Curse"
CD, 2009
A skullsplitting 10-track bull-dose of Nihilist Bloodsucker ROCK!
Order now from captainduff@gmail.com
Inland: 9,-€ inkl. Verp. & Vers.






"...auf dem vorliegenden Silberling schmiedet das Konglomerat ein Eisen, das auf MOTÖRHEAD-, DANZIG-, COCKNOOSE- und ZEKE-Elementen basiert und heißer nicht sein könnte. Druckvoll in Szene gesetzt, sorgen die zehn Songs ohne Probleme dafür, dass überflüssiges Schmalz in den Gehörgängen gelockert und die Lauschlappen mal wieder ordentlich frei gepustet werden. "Motorwolf", "Stoneface" oder Witchdoctor sind Nummern, die nationale Mitbewerber locker auf ihre Plätze verweisen und auch im Kampf um ein internationales Publikum fraglos bestehen können. […] Das ist Rock'n'Roll, Herrschaften! Diese Band hat Zukunft! (9/12 Punkte)"
Heavy Nr. 125

For further Reviews: click here



"Herbipolitan Nightmare"
6-Track-Demo CD, 2007
- sold out! -









"...dürfen alle, die seit der Auflösung der Hellacopters nicht mehr lachen können, einen neuen Sinn in ihrem Leben finden und sich "Herbipolitan nightmare" zulegen. Interessantes Scheibchen einer Band, von der es hoffentlich bald noch mehr zu hören geben wird..."
Metalspheres.de

For further Reviews: click here




Electric Magic Vol. 6 (Sampler)
feat. "Witchdoctor"
Free Download:
www.generated-x.de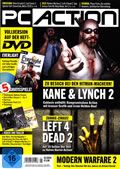 PC Action DVD 01/2010
Titeltrack: "From Coast To Coast"
www.pcaction.de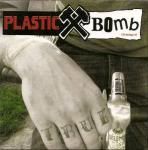 Plastic Bomb Nr. 62 (Sampler)
feat. "Captain Duff"
www.plastic-bomb.de
Contact:

For information/worship/booking/dating/mailorder & merchandise be so kind to contact: captainduff@gmail.com
We bite!

"From Coast To Coast"/"Hyborian Thunder" (Live at Posthalle, Würzburg, 20.02.2010)
Nihilist Bloodrock Kommando
♠ Captain Dave - Woe Calls
♠ Dirty el Hons - Guitaneer
♠ Mr Obi Licks - Guitarliquor
♠ Seemanni - Basstard
♠ Tommy Hellfighter - Drums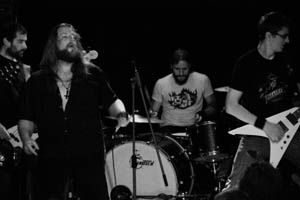 Influences:

Motörhead, Zeke, Misfits, Smoke Blow, Turbonegro, Danzig, Saint Vitus, Hellacopters, Orange Goblin, Gluecifer, AC/DC, Slayer, Monster Magnet, Dave Grohl, Lynyrd Skynyrd, Pentagram, Judas Priest, Social Distortion, Clutch, Led Zeppelin, Black Sabbath, Metallica, Raging Speedhorn, Entombed, Pantera, The Bones, Ozzy, Hank Williams, Ramones, Venom, Rose Tattoo, G'N'R, Iron Maiden, Sepultura, Aerosmith, The Dictators, Thin Lizzy, Van Halen...