Play

Play Next

Add to queue
Play

Play Next

Add to queue

15 plays

Play

Play Next

Add to queue

1 play

Play

Play Next

Add to queue

1 play

Play

Play Next

Add to queue

1 play

Play

Play Next

Add to queue

2 plays
Genre: Minimalist / Progrsv House / Techno

Location ??

Profile Views: 43431

Last Login: 7/16/2012

Member Since 8/1/2006

Website caricamusicgroup.com

Record Label carica forza,carica deep,carica limited,carica revalation, carica lotto

Type of Label Major

Bio

Please send links to your tracks to: lydmilapopova@gmail.com Our preffered way to receive your demos is Sendspace Drop Box. .... .. you can find our Drop Box here .. http://www.sendspace.com/dropbox/ont51y .. (just copy and past the link in your browser) .. .. .... .. .. .... .... .... .. .. ..PLEASE DON'T SEND US TRACKS VIA MYSPACE !!! .. WE ARE NOT CHECKING THEM !!! .. .... .. .. .. .. .. .. .. ..feel free to contact us or send us a links with your tracks.. : ... .. ..also you can ask us for a FTP details for a demo submission.... .. .... .. .. ................ .. .. .. .. .. .. .. .. .. .. .. .... .. .. .. .. .. quality progressive tunes inside :) !!! .. .. .. Carica Records is a label group based in Russia and founded by Python & Yura Popov. .. Carica's aim is to release quality progressive music from different parts of the world. .... Production of Carica Records got support from Nick Warren, Chloe Harris, Victoria R, Toni Rios, Cristian Paduraru, Cid Inc., Eelke Kleijn, Miss Nine, Derek Howell, Nosmo & Kris B, Pete Tong, Presslaboys, John Digweed, Pedro Puentes, Matt Darey... .. ..Sublabels..: Carica Deep, Carica Limited, Carica Revelation,Carica Lotto, Forza, .... Tracks of artist's of Carica records got supported from many radios such as DI.FM, Proton, Frisky, ETN.fm, Afterhours FM, Pure FM, ADN Alternative, Mercury sessions, House de luxe (Luxembourg), Justmusic FM, Tribal Mixes radio, Liquid FM, Infected (Germany), enSonic FM, Sensegenerate FM, KISS 100 (Australia), Galaxie FM (France), Top Radio .. Rotationz (Belgium), Kiss FM (Ukraine), Megapolis FM (Russia) and many others. .... .. .. Radio Shows: .. .... ..Russian Desert.. on Digitally Imported radio www.di.fm .. ..Wild Nature.. on Frisky radio www.friskyradio.com .. ..Confusion.. on ETN radio www.etn.fm .. ..Carica.. on Proton radio www.protonradio.com .. ..Frozen Dreams.. on enSonic FM www.ensonic.fm.. ..Russian Spices.. on Dance Radio www.danceradio.gr.. .. Carica Nights.. on Pure.FM, Ensonic.FM, Stream-FM, Pulse Radio Net and Tribal Mixes .. .. .. .. .. ..Myspace Layouts.... .......... ..

Members

.. .. ....Logiztik Sounds.... .... .. .. ....Mars Needs Lovers.... .... .. .. ....Jalebee Cartel.... .... .. .. ....Fady Ferraye.... .... .. .. ....Presslaboys.... .... .. .. ....Dansor.... .... .. .. ....Python.... .... .. .. ....Yura Popov.... .... .. .. ....Cream Sound.... .... .. .. ....Fernando Ferreyra.... .... .. .. ....Mariano Favre.... .... .. .. ....Yefim Malko.... .... .. .. ....Aleksey Kraft.... .... .. .. ....PoisonPro.... .... .... ....Dima Bigulaev.... .... .. .. ....Paul Mad.... .... .. .. ....Daniel Mehes.... .... .. .. ....Toni Rios.... .... .. .. ....Dancaless.... .... .. .. ....Soulfinder.... .... .. .. ....Kaspar Kochker.... ....

Influences

Sounds Like
No recent updates in this category.
Why not...
Bio: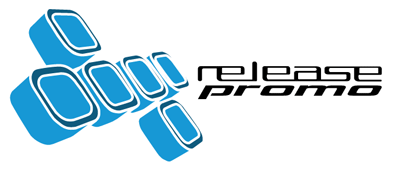 feel free to contact us or send us a links with your tracks
: ..
demo@caricamusicgroup.com (demos)
info [at] caricamusicgroup.com (For general inquires)

also you can ask us for a FTP details for a demo submission

..
..........
..
quality progressive tunes inside :) !!!
Carica Records is a label group based in Russia and founded by Python & Yura Popov.
Carica's aim is to release quality progressive music from different parts of the world.
Production of Carica Records got support from Nick Warren, Chloe Harris, Victoria R, Toni Rios, Cristian Paduraru, Cid Inc., Eelke Kleijn, Miss Nine, Derek Howell, Nosmo & Kris B, Pete Tong, Presslaboys, John Digweed, Pedro Puentes, Matt Darey...
Sublabels
: Carica Deep, Carica Limited, Carica Revelation,Carica Lotto, Forza,
Tracks of artist's of Carica records got supported from many radios such as
DI.FM
, Proton, Frisky,
ETN.fm
, Afterhours FM, Pure FM, ADN Alternative, Mercury sessions, House de luxe (Luxembourg), Justmusic FM, Tribal Mixes radio, Liquid FM, Infected (Germany), enSonic FM, Sensegenerate FM, KISS 100 (Australia), Galaxie FM (France), Top Radio .. Rotationz (Belgium), Kiss FM (Ukraine), Megapolis FM (Russia) and many others.
Radio Shows:
Russian Desert
on Digitally Imported radio
www.di.fm
Wild Nature
on Frisky radio
www.friskyradio.com
Confusion
on ETN radio
www.etn.fm
Carica
on Proton radio
www.protonradio.com
Frozen Dreams
on enSonic FM
www.ensonic.fm
Russian Spices
on Dance Radio
www.danceradio.gr
Carica Nights
on
Pure.FM
,
Ensonic.FM
, Stream-FM, Pulse Radio Net and Tribal Mixes
..
Myspace Layouts
..