Official site of Lady Carol hasn't earned any badges yet... have you?
General

people and all music I find most interesting,and my favourite hobby Photography, check out my pics see what you think, and writtingh poetry..

Music

The song playing in my Profile was wrote and produced by a brilliant singer songwriter from Dublin Ireland,

Barry Grace

,

I asked Barry a little while ago if he could write a tune for me for my profile

,

and he did but not just write one song

,

but wrote two

,

and I now have the pleaseure of playing one of them on my profile

,

as my profile tune

,

called *Lady* his tunes are Wonderful

,

so please go check out his profile and listen to his beautiful tunes

,

here is the link
To his my space page

,

so add him as a friend

, and please read his blogg about this wonderful song he wrote for me

www.myspace.com/barrygracemusic

..

Images, Animations, Photos, Frames and Graphics for MySpace, Hi5, Orkut, Friendster and Facebook @ Imikimi.com" data-xlink="http://imikimi00.com/link/link_through/AOi6-12z" class="xlink" rel="nofollow">imikimi - Customize Your World!

thanks carol you have humbled us all here thank you so much for the recent video you shot....coming to see us play in Ireland...

and always being there,

your friends Indian

, and Doug their pr

CLICK HERE TO HEAR - 'THE MOON' - WRITTEN BY MEMBERS OF INDIAN - PERFORMED BY LORRAINE

....


THIS IS INDIAN, FROM SLIGO IN IRELAND

, MY WONDERFUL FRIENDS:)

Love ya Carol- as always

Copy this code to your website to display this banner!

Movies

Television

charmed is a big favourite of mine

,

Images, Animations, Photos, Frames and Graphics for MySpace, Hi5, Orkut, Friendster and Facebook @ Imikimi. com" data-xlink="http://imikimi01.com/link/link_through/AOi6-15A" class="xlink" rel="nofollow">imikimi - Customize Your World!

Books

not alot of time to read books, but often read story books to the children I look after

Heroes

My Dad , and all our Troops fighting for peace, and security for all our countries, God bless each and every one of them
Official site of Lady Carol has 5310 friends.
About me:
..

Myspace Layouts - Myspace Editor - Hot Comments - Image Hosting
I am a bit of a romantic, typical libra, I love most animals, in particular, cats, yes,even the big cats, I would just love to put my arms around a tiger,but I do not think one would let me,so I will have to settle for my kitten her name is candy,but she thinks she is a big cat, the way she likes to play fight with me. I have three sons, all left home now and married and yes I have grandchildren, and proud of them I have 4 grandsons and 1 grandaughter ages range from 8 years to 21 years. and I love them all. and above all, I do like people to be honest to me as I would be to them ..
Carol Ann Rix
Create your badge
..
Who I'd like to meet:
my very first myspace friend Jason Silver,Bryan Adams, Bryan Long, kevin costner, william shatner, patrick stewart,jason donovan, journey south, (indian,(my Doug)joe,matin,pat,paul,cristy,) (Charlie Mike ,Doug,John,Bob,the lights,) and of course stone and king,my Paul and John, and not forgettng colin and The Peppermint Apes, Jerry and Ellen, Gari Glaysher and all my friends that have joined me in my space I love them all, always, and now I am happy to say I have met most on my list:) including Bryan Adams and Kaevin Costner... lifes good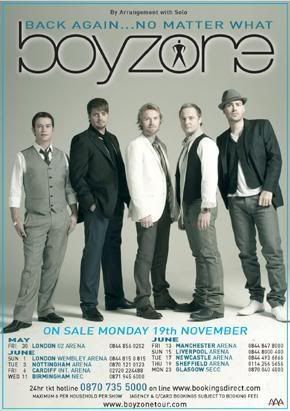 please could you sign in my guest book if you have not already done so com..