Play

Play Next

Add to queue
Play

Play Next

Add to queue

846 plays

Play

Play Next

Add to queue

442 plays

Play

Play Next

Add to queue

213 plays

Play

Play Next

Add to queue

3,760 plays

Play

Play Next

Add to queue

2,115 plays
Cavalcade started as a three-piece instrumental band. Eventually adding local artist Craig Horky on bass, the band practiced at the Funeral parlor (i.e., the basement of Dan, the original drummer). This is where Dan Finks, along with Cale Sauter (guitar/saxaphone), Brad Van Staveren (guitar), and Craig would eventually write the music that would make up the original recordings. The band honed a sublimely crafted metallic noise set, heavy in expirimentation. The first performance by this incarnation of Cavalcade was at a house party at the Funender House on the East side of Lansing, MI in June of 2006. The band remained actively playing shows for the rest of the year.
In January of 2007, Cavalcade added vocalist Zak Warren on the microphone, and revamped its set substantially. Warren's black/death metal rasp provided an ingredient that demanded more structure out of the band's previously wide-open approach. Blending such disparate influences as Mastodon, Party of Helicopters, Smashing Pumpkins, The Refused, Sleep, and The Paper Chase, Cavalcade designed a palette relying strongly on riffs, atmosphere and energy and conversely low on conventions; a unique background to Warren's more traditional metal stylings.
In July of 2007, Cavalcade hit a snare (pun entirely intended) when Finks opted to allow the band to search for a new drummer as he focused on his studies in Furniture Design. The band quickly added close friend and ex-Shoelace drummer John Bruce and proceeded to revamp its set yet again. Cavalcade played an onslaught of shows and continued to write more music, eventually leading to the first proper recordings as a full band. The first song recorded with this line-up was "Seasonal Greetings" which was recorded by Ryan "Gyuri" Tarrant for the 2007 Bermuda Snohawk compilation, the 2nd in the series released by Bermuda Mohawk Productions.
In February/March of 2008, Cavalcade enlisted the services of Sean Peters (Summon, Masochist, Winds of the Black Mountains, Dark Psychosis, Wastelander) to record its first album. The 9 song full-length,
Into Bolivian
, features seperate vignettes, thematically linked as exporations into the minds of actual schitzophrenics and borderline personalities such as Joseph "The Pigeon Man" Zeman, Edward "King of Coral Castle" Leedskalnin, and Mike Tyson, to name a few.
Our next installment, "Dear Entrails," is finished and is making its way slowly through the cogs of the mastering system. 13 songs were completed over the course of January through April of the year 2010. It was produced by Sean Peters who had recorded our previous effort. We're so fucking stoked about the new album, we threw up a few rough selections right here, and a few others on our Bandcamp page to share with everyone while we wait for the finished product. We are almost ready to unleash this creepy, deformed chud baby onto the unsuspecting basement dwellers across the globe! Release date and label will be announced soon.
CAVALCADE IS:
Sniffles the Bong
Vocals
Secona Lee
Guitar/Sax/Melodica
VanSatan
Guitar/The Hell
Art Guerrilla
Bass/Power Tools/Backup Vocals/Artwork
JB
Drums
..
Buy through Bermuda Mohawk Productions
"They are extreme in their own sense, but they bring a whole new element to the genre."
-Phil Anselmo (Pantera, Down, Housecore Records)

"Cavalcade succeed in challenging their audience to keep up with them, twisting and turning and thumping their sound in multiple directions."
-JJ Koczan (The Obelisk, StonerRock.com)

"Equal parts Carcass and Karp and King Crimson in influence, the overall tone is more of a blackened 28 Days Later jig as performed by interplanetary acid-smuggling gore pirates."
-Metal Maniacs

"While there is a large thread of bizarreness that bonds this band, make no mistake - this band is heavy as hell."
-Rich Tupica (Turn It Down - Lansing)

"Several different dynamics going on, like little jazzy parts bleeding into sludge breakdowns, and then going a little Primus, and a little Karp, and then some stoner/psyche, back into doom/death metal sections."
-Doomed to be Stoned in a Sludge Swamp

"It's almost like a big blend of metal, punk and jazz. You can tell that the band does not give a shit about trends, just focusing instead on playing what they want."
-Reborn from Ashes

"An intriguing mix of stoner/sludge combined with jazzy elements and dance beats for good measure. Not for the close-minded."
-Heavy Planet

"The band manages to weave a seamless collage of stoner rock grooves, jazzy surf riffs, quirky samples and dance beats underneath the steady barking for a mix of sounds that can be simultaneously inviting and alienating."
-Eric Gallippo (City Pulse)

"The shit is fucked. No description or review could grant Cavalcade justice. 'Off-the-wall retardedness about one or two half breeds could appreciate' is my best whack at it."
-Pen Cap Chew

"Ever see a dead deer's entrails on the side of the highway? Into Bolivian is the audio equivalent of that image."
-Razorcake




Phil Anselmo's Housecore Records Compilation Volume 1!

Featuring the likes of EYEHATEGOD, ARSON ANTHEM, CROWBAR, SOILENT GREEN, and SHIT TONS MORE!!!



T-SHIRTS, BUTTONS, AND OTHER ASSORTED GOODIES AVAILABLE AT SHOWS!!!!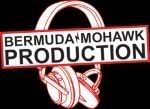 Bermuda Mohawk Productions

..