Chris Durant hasn't earned any badges yet... have you?
General

..CLOSE AIR SUPPORT


..

While Operation Enduring Freedom was underway and Operation Iraqi Freedom was about to be launched General Tommy Franks was quoted as saying "...there is not a country on the face of the earth that truly comprehends the Speed, Synergy, and Violence which can be brought to bear by the United States Military."

I am thinking somebody got the message. Enjoy, and please remember our men and women in harm's way.

Close Air SupportAdd to My Profile

|

More Videos

Movies

With the notable exceptions of Legend and Coyote Ugly anything produced by Simpson and Bruckheimer makes the list. Topping their collected works - The Rock, Crimson Tide, Remember the Titans, both Bad Boys I and II, and of course Top Gun.

Other favorites would include Second Hand Lions, Henry V, Boondock Saints, Mr. & Mrs. Smith and both of the Jason Bourne series and all of the Tom Clancy novels made into movies.

Comedies become a little more difficult to isolate. Super Troopers is always good for a laugh and the 40 Year Old Virgin ranks of late.

Stranded on an island with power, a TV, and DVD player the following would be my preferred must haves:

1. Snatch
2. Remember the Titans
3. Henry V
4. Second Hand Lions
5. The Swiss Family Robinson - You have got to love their jungle mansion. It is sort of a survival manual for desserted islands.




Television

Books

Clancy, Ludlum, and Forsyth are among my favorite authors. I love classic Russian literature as well - Doestoyevski kicks ass!! Been working on the 13 volume ..Left Behind.. series of late and just put the finishing touches on my reading list for 2008. It's going to be a well read year. Daily periodicals include the AJC, USA Today and of course their egg head puzzle games to keep my razor sharp mind honed and limber.




Heroes

My best friend,

MAJOR Wade Deliberto, USMC

(congratulations, Brother!) and the rest of the men and women of our country's armed services. As a former law enforcement firearms instructor, I also hold the highest regard for our Law Enforcement, Fire, and EMS personnel - with one or two notable exceptions!.

Play

Play Next

Add to queue
About me:
<..

Myspace Layouts - Myspace Editor - Image Hosting
"Fun loving, hard playing, a tad reckless, definitively Alpha and fiercely loyal".


That is probably how those who truly know me would describe me. As for those who don't, they would probably just think I am just a touch arrogant. But that is fine too. While not always inviting, get on my good side and I am very open and disarming. Those in this category have a brother, a confidante, an ally to the end. But be warned, I rarely give a second chance - in any area. I am sorry, but life is not baseball, it does not take me "three strikes" to figure out that someone provides negative value in my life.





Originally from Florida and enduring a short stopover in Tennessee, I have been in Atlanta since 1996 and absolutely love it here.



Although woven with some eccentric tastes and traditional values, at the heart of it, I suppose I am just a simple man seeking balance and equality, open to the like-minded and engaging.



Acting Updates & Projects



I have recently left AI:HD and am now working on two very specific projects as well as an occassional odd job with Tyler Perry Studios. And while "VENDETTA" will not be shot as an episode for AI:HD, it has encouraged me to begin working on a screenplay for new feature fillm. I anticipate being done with the script by the end of November and then will dedicate myself to selling it between now and June 21st, 2009. If, by then I haven't gotten what I want for the script, I will begin making preparations to film it as an Indie through Twisted Window Productions, my new production company.

I would love to talk to and coordinate with any other Atlanta actors, models, make up artists, film makers and anyone else interested in the film industry. ..

My abbreviated Resume'..



Legacy Hill - Robert Dowery - Full Spectrum Productions

Atlanta Investigations:HD - StarMaxx Media
*Fallen Soliders
*Terminal
*Color Me Bad
*The Wall
*Passover
*Lost Potential
*Rasta Love
*Training Day

Serial Daters - Connor - J-Style Entertainment

Dirty Martini - Agent Ray Kelly - J-Style Entertainment

Day of Vengeance - Emmett Forrest - Octane Movie Project

Love's Triangle - Officer McCrowdy - Down Bottom Films

Drop Dead Diva - Funeral Attendee - Sony Pictures

The Locator - Devlin - Star Quest Productions

Special Affects - Chris Durant - Bloodline Studios

Drop Dead Divas - Funeral Attendee - Lifetime

Your Presents Requested - Bartender - ABC Family

Additionally, I am hungrily seeking new roles and opportunities. It seems that as I go through this process that modeling inherently becomes a natural add-on. So, to that end those opportunities are also on my radar. Wish me luck and keep your eyes peeled for me!

Below is a video segment from the Florida Times Union and Jacksonville.com on "Atlanta Investigations:HD" aka Atlanta Homicide" and yours truly.

..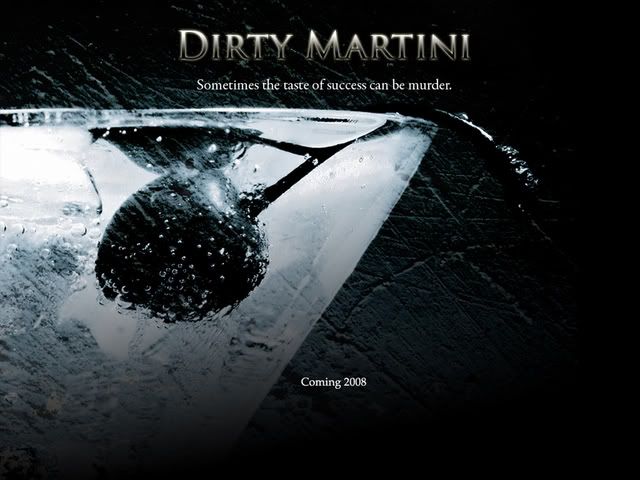 You can also find more of me on the following sites:

http://love2act.com/new/chris_durant-o778-en.html
http://www.chrisdurant2000.wordpress.com

http://www.modelmayhem.com/member.php?id=447090

http://www.love2act.com/new/chris_durant-o778-en.html



chris7.mp4
http://www.youtube.com/watch?v=Rt95yc6iJqA
A short little clip of me on the set of Atlanta Homicide - kinda goofy, I know, but hey, that's me.
Status:

Single

Orientation:

Straight

Body type:

6' 1" / Athletic

Zodiac Sign:

Scorpio

Occupation:

Actor
Chris Durant

Starville, USA US

Actor/Model

Since birth

Twisted Window Productions

2008 -