Genre: Celtic / Folk / Folk Rock

Location DE

Profile Views: 73007

Last Login: 11/29/2012

Member Since 12/1/2008

Website www.celtic-rock.de

Record Label absolutely independent ... !!!

Type of Label Unsigned

Bio

Members

Al writing bastards, video and radio DJs.

Influences

Sounds Like

Celtic Rock, Irish Folk, Irish Punk, Celtic Punk, Speed Folk
Member Since:.. Dezember 01, 2008
Where Bass And Drums Meet Fiddle And Accordeon
Wie kaum eine andere Musikrichtung symbolisieren Irish-Folk und Rock und Punk das Streben nach Autonomie und gegen Anpassung. In ihrer eigentlichen Gegensätzlichkeit machen sie gemeinsam das besondere aus. Traditionelle Melodien und Songs treffen auf neue Sounds.


Insbesondere Irish Folk entzückt durch seine exotisch anmutende Instrumentierung und prägte in den letzten Jahrzehnten (Heinrich Böll sei gedankt) in Deutschland ein romantisierendes Bild von Irland und seiner Geschichte.


Ursprünge dieser großenteils auf Irland fixierten keltischen Kultur und Musik finden sich aber auch in anderen Teilen der Welt. Neben Schottland, England, Wales, Frankreich, Deutschland und weiteren europäischen Staaten sind dies aufgrund der großen Auswanderungsbewegung die USA und Kanada.


Die Verbindung des Irish Folk mit Rock und Punk macht die als etwas "angestaubt" geltende Folkszene attraktiv für jüngere Leute. Ein etwas rauherer, aber herzlicher Umgangston, Partys und gute Laune sind Markenzeichen dieser von der Industrie häufig als "nicht formatfähigen Randgruppenmusik" titulierten Genres.


Einige der international bekanntesten Vertreterinnen und Vertreter sind die Dropkick Murphys, Flogging Molly, The Mahones, die Levellers oder auch die Real McKenzies. Bekannte Vertreter der deutschen Szene sind Fiddler's Green, Mr. Irish Bastard, Across The Border, In Search Of A Rose, The Ceili Family oder Ahead To The Sea stellvertretend für viele weitere.


celtic rock & punk fanzine hat sich dieser besonderen Szene in Deutschland angenommen und ist ein einzigartiges Portal geworden, das all diese Komponenten miteinander in Verbindung setzt. Ziel des offenen, unentgeltlich tätigen Redaktionsteams ist die Darstellung und Förderung der Szene und aktive Gewinnung neuer Freunde unserer Musik.


Neben aktuellen Alben- und Bandpräsentationen, Konzerttipps und -berichten, Interviews, Hintergründen und Wissenswertem zum Umfeld der Musik, Literatur und Reisetipps, runden zahlreiche interaktive Möglichkeiten und Gewinnspiele das Angebot ab.

Kontakt: www.celtic-rock.de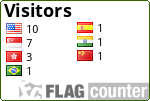 ....

Sounds Like:.. Celtic Rock, Irish Folk, Irish Punk, Celtic Punk, Speed Folk