Bio:
..
COMATONE BIO 2010
G.L.Seiler
Experimenting since the mid 90's with his drum machines fourtrack tape recorders and FX units.
Classically trained guitarist that got bored with a guitar always sounding like a guitar.
When he got his hands on a 8 bit MOD tracker for the old - old -old PC and learning hexidecimal note entry the compositional world changed for him.
This is where he met Fellow experimental music fan and Feral Media label owner Danny Jumpertz who sometimes joins him on stage for moral and sonic support.
Since the release of the first comatone album in 2003, Seiler has been sitting in his room, learning the never ending and overwhelmingly accelerating new softwares and techniques to execute the hyper detailed electronic music he enjoys so much.
Comatone has done many remixes and collaborations with other artists.
This year saw the seventh release of Comatone product - Seasonal Fractures 12" - with remixes by Ebola and Chevron from the UK. 200 transparent vinyls.
Body Of Work
2009
Seasonal Fractures 12"
Trigger Happy - Comatone and Foley
Hunter Remix for Fourplay String Quartet

2008
Albert and Leonard Put Things In Holes - Comatone / Sleuthound Split 12"
Vomit - "Time Stretching Sickness" - UK label proboscus records
Schlaf Tief - Free EP UK net label Wrong Lab

2007
Ghosts And Angels - Amanda Handel + G.L. Seiler
Untitled 7 - Exclusive track for Mess And Noise magazine Sampler

2005
Green Lights - Remix for Gauche album 'repainted'
Sync License for 'An Absorbing Colour' from E50 - for TDK's Evolve Campaign
Ticket to Ryde - Remix for Underlapper
Alpen, Comatone + Crystal Lynch – World is not enough – James bond themes cover album.
2004
E50 - Album

2003
One Into One Out - Album

Everything on this page that is a blue-green colour, click on it and it will take you somewhere. Either the Feral Media Online Store or Other artists that i am fond of. Get adventurous!
There is No problem getting in touch with Comatone directly if you are having difficulty tracking something down either, so send a myspace message directly
If you want to hear more tunes and so on you can go here..... Comatone iLike page then sign up, add me as favourites all that sort of shit.
Buy the CDs online
Feral Media Online Store


Buy the Seasonal Fractures 12" here.....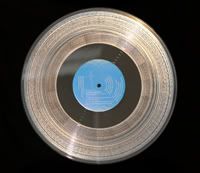 Seasonal Fractures 12" - Comatone / Ebola / Chevron

..Comatone + Foley 'Trigger Happy' - Vitamin Records Online Store

Albert and Leonard Put Things In Holes Vinyl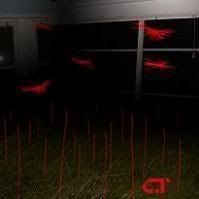 FREE DOWNLOAD!!! 22Mb Comatone - "Schlaf Tief" - EP from Wrong Lab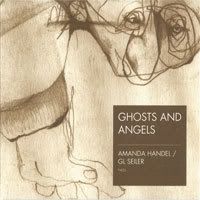 Amanda Handel + G.L.Seiler "Ghosts And Angels" - iTunes Store

Distributed in Australia through FUSE
www.fusemusic.com.au
New music for the Proboscus label and their compilation "VOMIT!"
It's a killer compilation with some real nice breakcore from some real nice people


Check it out now!!!!!!!!
Proboscus Online Shop
Probosus "Vomit" Compilation - iTunes Store
Albums with Comatone Remixes.....

Underlapper - Remixes
Ticket to Ryde - Comatone Remix iTunes Store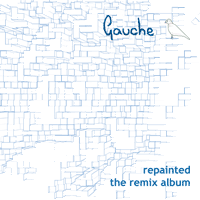 Green Lights - Comatone Remix iTunes Store
Gauche - Repainted. The Paints Lane Remix Album
-----------------------------------------------------------------------------------------
....
Comatone, Alpen and Chrystal Lynch have done a version of the garbage song "The World Is Not Enough" for a compilation CD that is full of great re-works of the songs for the James Bond movies.
Available from Groovescooter records

Member Since:
April 12, 2006
Members:
All Tracks Written, Arranged, Performed by G.L.Seiler

Comatone Live:


G.L.Seiler (laptop, Synth,Loops + Sequences, FX) +
(Ex live member) Danny Jumpertz (Treatments, FX Re-sampling) Who Now Lives In New York!! Miss you Dude!
Influences:
Music Makers That Really Float The Comatone Boat:..
Venetian Snares
Squarepusher
Aphex Twin
Leafcutter John
Einsturzende Neubauten
The Flashbulb
The Cure
Depeche Mode
Black Lung
Autechre
Skinny Puppy
Alec Empire
Front 242
Prefuse 73
Frontline Assembly
Chevron
Wisp
Ebola
LFO

They Are Not All Related Stylistically To What Comatone Sounds Like But.... Some other stuff i enjoy muchly.... Nine Inch Nails
Meshuggah
Sonic Youth
Fantomas
Dead Kennedys
Tool
SunnO)))
Big Black
Cradle of Filth
My Dying Bride
Ministry
A Perfect Circle
Echo and the Bunnymen
The Smiths

.. Heres some more....
20thC Classical Composers like

.. Arvo Part
Karlheinz Stockhausen
Arnold Shoenberg
Bela Bartok
Messiaen

My Local Musical Friends....

Broken Chip
Alpen
Barrage
Gauche
Foley
The Emergency
Hermitude
Fluoxetine
Funk Injection
Sleuthound
Fourplay String Quartet
Pivot
Mieli
ii

Non-musical influences....
Tim Burton
David Lynch
Clive Barker
Michael Parenti
My Medications

Anyone living a somewhat normal life with mental illness

Science fiction, Horror, Artistic and Absract thought.
But abstract thought that comes unattached to people who don't know how to handle themselves.

Just to name a few of the standouts, the list could go on an' on
and it kinda has ;)

Sounds Like:
Let Someone Else Talk It Up For Me........
REVIEW BOX!!!

"Seasonal Fractures"
FM53 - COMATONE remixed by CHEVRON and EBOLA - Seasonal fractures - Feral Media
Comatone, hailing from Australia, has a ery impressive sound. the delightful 'new seasonal adjustment' shows real depth of production whilst stepping feintly on the lines of heavily intelligent breaks and dubstep. wonderful manipulation of sound and bass over delicately intricate segements. but his 'fracture acid' track is belting!! dropping huge acid hooks, before an onslaught of ten ton breaks crash down and explode the party. this is something, though i'm not sure if it does, should appear in neil 'sir real's sets. ungodly heavy acid, mental breaks, tons of fun. wahey!!!!!

On the remixes is a fine set of producers. chevrons remix of comatones 'not for years' has erupted as a maths drum work out of incessant time signature drops. ebola, well this is one of the cleanest ond most dancefloor tracks i've heard him do. really heavy dubstep and his favourite 8bit sounds perfectly compliment the clear sampling of comatones 'an absorbing colour'. a really compentent and workable track. all in all, a killer ep.

Review By Subcitizen for 'The Night Times'

"Trigger Happy"

Score: 8/10 Spoiler Alert: reading this review may reveal too much, and ruin the vivid fun you might otherwise have listening to this record. It's really good.
If you like your food to be local and your art wild, then maybe you'll be like me when you first listen to Trigger Happy and totally love it. What starts out as an Amon Tobin-inspired weatherscape, turns into a solitary piano phrase, designed to force us into deeper consideration of the space between the speaker and our ear. This opening definitely comes as a surprise, but as "CFI" progresses, it transforms many more times. Soon electric splatter-core gives way to a very wet sounding acoustic instrument being shredded by a child, which then feeds the off-kilter drumming in our peripheral vision, all backed by some doctor-approved audiology tones serving as the curious bass line. What does this have to do with local food? It's fresh!
Nothing piques the fancy like fresh ideas, and the Australian combo Comatone & Foley (or G. L. Seiler and Alon Ilsar) have plenty of them. Using a live drum kit with plenty of effects and programmed electronics, it's amazing how many different sound environments they decided to engage. Ilsar developed his own instrument called the MARU, which manipulates sounds and effects "by moving MIDI sensors attached to a baseball hat, the subject of which is currently undergoing an overhaul to make a more involved full body triggering device" (from their myspace page). It is no surprise that the album took over two years to make, which is usually one of those facts about a work that can convince you of its potential depth right away (though sometimes it's the drugs). Each track is a unique creature. We visit the world of Venetian Snares freaking out in rush hour traffic on "Morsecode". The beat-boxing on "Heifen" is oddly paired with some untamed, lazy-boy singing. "Prayer Bowl" is an album standout, with bowl strikes ricocheting around the headphones, creating a very tangible structure, like watching ants build a nest in time-lapse. Foley's drumming tackles some pretty exciting time signatures and free-form material. Combined with Comatone's piano parts and melodic rhythms, it all becomes quite riveting, an animal with a consciousness that changes each time one listens. This is what I would want to dance to out on the town.
If their live performance of this material is anything like the Norwegian jazz-tronic group Strønen and Storløkken, then anyone going to see this stuff is going to have their mind blown. It is relentlessly danceable and intellectual. The layering is like a matrix of mycelium. Bells and chimes help texture some of the more abstract pieces. Even some vocals color a couple tracks, but if the album's perpetual style mutations make you feel comfortable, nothing can prepare you for the explosive surprise they drop on "Electric Sheep." The skittery beat and vibraphonic chimes play nice with a child-like android voice that sings of electric sheep (but do they dream of them?!). They back off to let a completely fuzzed out rock band barge through the doors and raze the building to the ground! Completely out of left field, but absolutely delicious and appropriate. And you never saw it coming, begging you to question what kind of a record you are actually listening to. What genre is this? Who the fuck cares? This music is as exciting as dashing someone's expectations.
Don't let the album cover fool you into thinking this is some kind of computer software company (I don't really get it, either). The power of Trigger Happy is in its exciting variation and richness of composition. Each consecutive listen takes you deeper down the rabbit hole. By the time "Computer Rain" and its nocturnal insect shuffle comes on, you've probably checked to make sure you were listening to the same band. I thought the last song was a bit dull, actually, like some Frontline Assembly mock-up, but I would never compare the two groups. The score I gave would have been higher if I didn't think these talented architects could do even better. For now, I am highly thrilled with Comatone & Foley's confident wrangling of this heavy-idea organism. Easily one of the best electronic records of the year.
-Nayt Keane

http://www.thesilentballet.com/dnn/Reviews/2008/tabid/119/ctl/Details/mid/529/ItemID/1959/Default.aspx
Whenever you see big goverment sponsor logos on the back of an album, the alarm bells usually start ringing.
My God, goverment-approved electronica. That can only mean two things: either saftey checked wallpaper for working family consumption or arcane weirdness that no record company in this country would ever want to spend money on.
With "Trigger Happy" it's the latter.
This 'itelligent' record of burbling, burping, bleeping broken up beats and soundscapes should definately be filed under abstract. This album calls to mind the kind of space that Warp records were trying to inhabit once upon a time, with its blend of Autechre, Aphex, Recoil and even Cabaert Voltaire. It looms over you, impassive and monolithic.
Typical of the album's oeurve is the eerie fluttering of 'Computer Rain', with its crisp, compressed sounds and insectiod shuffling momentum. This is the soundtrack to an imaginary David Lynch film, one set on an ice sheet, where lonely weirdos wander around in an hallucinogenic and vaguely melancholic daze.
Elsewhere, 'CF1' drops in chilly piano lines and a subtle jazzy drum pattern as it builds to a heavy, beat-laden plateau. 'Heifen' starts with rounded pulses before crashing into razor sharp beatsand mind altering backwashes of almost lush sweetness. "Electric Sheep' briefly threatens to be '80s electro funk but diverts into much harsher territory and ends up steely and glinting.
Comatone & Foley are clearly brining ideas from places as far apart as industrial noise and Nordic Jazz, and the result is a dangerously abrasive chemical stew of strangeness and alienation. If it were a book it would tell the tale of a Soviet-style dystopia. Taxpayer money well spent.
Paul Ransom.
Inpress
This is a challenging record.

I have taken longer than usual to decide what it does for me. I challenge you to decide what this arty, ad lib take on electronica does for you.

At first play, most tracks reminded me of a crashing 8-bit computer game from the 80s getting stuck in a sound loop. On subsequent plays, the complex intricacies of Trigger Happy start to unfold.
Indeed, the subtle everyday sounds and objects that Comatone & Foley seem to have woven in become more apparent, and you can really begin to appreciate the originality of the source of much of their percussion. Indeed, Prayer Bowl appears to have been played entirely on one object of the same name.
And it's the percussive elements that drive this record for me, moodily set to a backing of Jarre-esque synth strings and acoustic mayhem. To complete the wide mix of moods, more mainstream dance beats take over on some tracks and couple well with the interesting timings and almost random syncopation.
Crazy rock guitar breaks out in Electric Sheep, demonstrating the duo's desire to surprise the listener and blur the boundaries between musical styles.
This is one of the more marketable tracks in my opinion, though I base that on its slightly more melodic bent and a more traditional time signature. But to be honest this track is not the reason you would buy this record; it is everything else to be found contained therein, a lot of which does not become apparent until you've listened through several times. I like this re-play value.
Released nationally through Vitamin Records
Mark Godfrey

Mark Godfrey is a Melbourne based web developer, guitarist and singer-songwriter, and a veteran of the UK rock pub/club circuit. When not doing any of the above he enjoys stargazing and reading theoretical physics.
Albert And Leonard Put Things In Holes

"Valium Hop: the name of the new genre Comatone a.k.a. G.L. Seiler coined to describe the music on Albert and Leonard Put Things in Holes, his new split release with Sleuthound. I can see how this is a fitting name, as Valium is mainly used to treat anxiety and tension by producing a drowsy or calming effect, and this split album is definitely some good music to chill out to. However, it will not yield quite the same effects as Valium, nor will it put you to sleep, as some of the tracks are very catchy and can indeed be addictive.

G.L. Seiler is an electronic artist who has released two albums under the Comatone pseudonym as well as a highly regarded collaborative effort with classically trained pianist Amanda Handel which was reviewed back in 2006. Not much is known about Sleuthound other than the fact that he is one of Seiler's fellow producers at Blue Mountain Sound in Australia. Each artist contributes four tracks to the album, adding up to about twenty five minutes of music from each.
Comatone's turn comes first and the eight minute opener "Winter Diary" starts with some delicately struck bells followed by several trumpet notes drenched in reverb. Once the electronic drumbeat kicks in, I'm immediately reminded of one of my favorite releases of the year, Arms and Sleepers' Black Paris 86. The beat evolves quickly, interspersed with electronic glitches and thousand beat per minute spurts. As the song continues, Comatone begins to layer on some synth vocals, a thumping bass line and hi hat cymbals which are beautifully spread across the stereo spectrum. About three and a half minutes into the song the beat drops out and the focus is taken by some sampled dialogue regarding fear, madness, and the fact that "only the evil that men do lives after them."
The Hop half of Valium Hop is shown when Comatone begins to cut up the dialogue like a record being scratched by a Hip Hop D.J. A clean guitar melody enters the fray at the same point as the scratching and the drums build back up to finish the song. The production on this and all of Comatone's tracks is excellent and shows he possesses a true mastery of his craft. It's no wonder that he sticks with his talents during the day while mastering material for other musicians.
The following two Comatone tracks "The Sun Sets Over a Bad Day" and "Leonard's Lesson" fit the same general blueprint of the first. There are layers of clean and heavily effected guitar, piano, bells and various ambient sound effects led by catchy electronic drumbeats. Comatone's fourth and final contribution, "A Haunting in the Surface Noise," begins with some sampled choir vocals which swell in volume and are eventually joined by volume swelled guitar. The song is a bit more slowly paced than the other three tracks and also features some gently plucked acoustic guitar. The drum beat is also a bit more organic, that is until about three and a half minutes in when the glitchy electronics return and take hold.
Sleuthound's side of the split begins with what sounds like a train coming to a stop, followed by some footsteps and sampled dialogue warning about the threat of scorpions in Africa. Reverse guitar with some very heavy reverb fills the background and about a minute and forty five seconds in a boom bap type drum beat enters. Sleuthound's drums also make use of electronic glitches and they become more and more prevalent as "Albert Goes Outside" continues. The second track "Four Blue Candles" features droning guitars and vocals soaked in effects which are used as another instrument, rather than as a focal point for the piece. Throughout Sleuthound's four tracks the drums suddenly disappear and then reappear. The feedback and droning guitars which remain when the drums exit could easily be used as ambient music to fall asleep to, but the drums don't always mesh well with the ambient soundscapes he creates, even sounding forced at some points.
This is the main weakness with his half of the split, other than the fact that there is no sense of melody, except perhaps for the final track "One Hook in the Ceiling," which contains a slow moving organ line. The feedback-laden atmosphere Sleuthhound creates with his music has a very eerie feel to it and I feel that his music would work much better without the drums at all. Despite these flaws, I highly recommend this album to fans of Arms and Sleepers or Hip Hop; you will definitely enjoy Comatone's side of the split.
-Brenton Dwyer
The Silent Ballet
http://www.thesilentballet.com/dnn/Home/tabid/36/ctl/Details/mid/384/ItemID/1299/Default.aspx

Praise for E-50

"Australian glitch / IDM electronic producer Comatone (aka Blue Mountains-based artist and mastering engineer Greg Seiler) first turned heads with his debut 'One Into One Out' album released through the Feral Media imprint back in 2003, which introduced Comatone's evocative and often furious fusion of fragile, glitchy elements and frenetic Autechre meets Aphex Twin broken rhythms. Now, a scant year on the heels of its predecessor, Comatone's follow-up album, the rather enigmatically-titled 'E-50' shows Seiler expanding considerably on the musical palette he introduced on his debut, adding far more detail, a more developed sense of light and shade, and what Seiler describes as 'a darker tone than the first.' Constructing all of 'E-50' at his 'Blue Mountain Sound' studio, for these twelve tracks, Seiler was apparently particularly interested in 'the digital artefacts created by over-using digital effects and 'bad' editing.'
"Opening track 'Stillpoint Coma' slowly creeps into vision, with gently flickering and clicking pulses trailing their way over a distant ambient backdrop of eerie electronic drones, sinister rushes of sound that almost sound like breathing making their way over distorted bursts of noise and icy electro-informed snares that venture to an extremely minimal point, ala the bare yet hyper-detailed electronic soundscapes of the Mille Plateaux label. Halfway through though, an melodic sense of melancholy starts to seep through the cold rhythms, built up by the brooding, almost orchestral elements that start to wander below the furiously stuttering, processed beats, that adds a directly emotional tone often missing from this strain of hyper-meticulous production. 'An Absorbing Colour' ebbs open with washes of digitally treated sound rattling back and forth over vast distant droning chords, the rattling noises resolving themselves down into furious glitch-junglist beats that corkscrew along in an Aphex-y style, while intriguing almost gamelan-informed ringing tones play out around a pretty melody thatxs beautifully counterpointed by evil bass buzzes and metallic slams, while 'Not For Years' sends a disembodied voice synthesis program loaded with what sounds like highly personal lyrics hammering and skittering over a fast-motion blur of complex timestretching and beatmashery, all the while suspending an eerie music-box style melody above the mayhem that's beautifully boosted up by vast building orchestral elements.
"'So Much For Gravity' drops the pace slightly, sending clanging, percussive beats that almost sound like a robot-making assembly line ringing out over a juddering backdrop of throbbing electro-informed bass synths and a fog of de-tuned radio interference, all the way trailing glacial ambient tones around its edges, before 'Can I Have The Keys To The Robot?' makes an appearance in two separate parts, the first slamming its way through a furious blur of twisted Squarepusher-y junglist beats that hyper-accelerate over a fog-like background of ambient chords, before the second takes things out amidst ringing echoes of treated guitar feedback and riffing, in this album's most Kid 606-style punkoid moment. 'Off White, Off Mic' injects a welcome dubby feel, with downtempo beats echoing their way through a shimmering backdrop of synth buzzes and almost jazzy, stumbling keyboard tones, calling to mind some of Vadislav Delay's minimal dub-electronics, while 'The Condition' offers a completely beatless ambient moment, with filtered and treated harmonised vocals playing their ghostly way over a minimal ebbing backdrop of what almost sounds like backwards strings and choral elements, and is guaranteed to put the hairs on the back of your neck on edge. Finally, the two-part 'Method A+B' brings this album to a close, the first sending shimmering glacial chords and buzzing effects gliding out over a brooding background of lurking bass synths and almost Depeche Mode-y understated melodics, hard-as-steel downtempo beats slamming their way over menacing digital distortion and pretty suspended notes.
"'E-50' is a stunning follow-up album from Comatone, that opens up the spectrum of sound elements explored on 'One Into Out' much further, in particular exploring far more melodic terrain and also adding a much greater detail and sense of vivid colour to these twelve immaculately-produced tracks. Those who've often found this type of glitch / IDM electronics slightly antiseptic and cerebral rather than visceral in the past are particularly encouraged to investigate 'E-50', as all of the tracks here show Seiler crafting sounds at an almost cellular level, whilst at the same time never losing sight of the wider picture - you can easily hear the emotion that seeps through these twelve tracks. An excellent album that more than delivers on the expectations set by its predecessor, that easily stands alongside such lauded internationals as Rephlex, Planet Mu and the Warp stable. Highly recommended."

inthemix.com.au, Monday, Jan 17, 2005
Praise for One Into One Out


Metro, The Sydney Morning Herald
"Sonic artist Comatone (aka Greg Seiler) cooks up brash electronica, obviously influenced by the UK's Warp label (think Aphex Twin and Autechre) and the frenetic, hyped up beats of San Diego's Kid606. Comatone moves from excited, crunching beats to lost rhythms. He only stops for breath at Cut, an expanse of moving sound pricked by random clicks, and the music-box melodies of Toy. The execution is exceptional, devoid only of a signature sound. But that will form with time."
Chloe Sasson (3 1/2 stars) (Metro, The Sydney Morning Herald, October 17, 2003)
inthemix.com.au
"Comatone is local (Blue Mountains) producer Greg Seiler, and this is his debut album. It has been my week for reviewing genre-crossing music, and One Into One Out is no exception. Comatone works on the edge of experimental electronic music, and this album covers a wide range of sounds, from beautiful melancholic glitch through techier stuff to banging drill 'n bass.
He likens his own music to Autechre and Aphex Twin, but the opening track Pick up those Disks owes more to another great "A" of the electronica world - it sounds quite like some of the more beautiful Akufen works, with its sliced and diced samples, lost people talking a strange and sad electronic language and soaring strings over rattling drum programming - quite lovely.
Fat my suck one is as jarring as its name - a crashingly hard blend of techy drum 'n bass and electronica, it was shockingly hard after the gentle intro. I loved it - but Mrs TG cowered under the couch and made me put the headphones on. That worked too - injected straight into my head I could enjoy the complexities of it further - War of the Worlds sci-fi meets dark underground club.
Drum 'n bass doesnt normally float my boat, and I know very little about it - but I'd like to learn more about this type of music. I recently bought an album by techno god Umek called Neuro, and got a shock - the album could best be called tech 'n bass, a crunchingly hard blend of D'nB & techno, and once I got over my shock, I loved it.
One Into One Out has a lot of this atmosphere to it as well, hard dance music with a twist, half broken, half banging, interspersed with more atmospheric tracks. Id hazard that Comatone is a science fiction fan - this is deeply futuristic music, both in atmosphere and in its experimental nature - some of it would be at home in an Alien movie, and some in a club in Berlin in 2045. Cut is a heavy star-lifter of a track, a spaceship cruising deep space, smooth, dark and cool with real weight and presence.
Carbon Line is more on the future dance side, wicked drums underpinning R2D2 bleeps and beats - hard but fun. My personal favourite is Toy - music-box jingles over crunching bassline and a drum machine wound up tight, with massive attack and the decay so extended it sounds like a door creaking.
Comatone is not a musician afraid of experimenting, and more often than not it really works. This is quite challenging music and certainly wont be to everyones taste - sometimes the shifts in beat and more unpredictable moments threw me - but overall I rate it highly, and if you like the sound of experimental electronica meets drum 'n bass, give it a go.
Reviewed by Technogeekery, 24/11/2003 for inthemix.com.au
Groovesmag.com
"As Comatone, Australia-based laptop composer Greg Seiler runs a heavy, but emotional DSP set with his first release. Imagine the varying crunchiness of Proem or Quench atop playful, nimble melodies from Mike Paradinas, and you'll come pretty close to what Seiler has in store here. "Pick up Those Disks" opens with an unmistakably new-wave flavor that builds in a percussive program before it melts away, while headbangers will revel in the damaged frenetic chaos of "Fat My Suck One," even as old-school types might cringe a shade at its not-so-subtle nod to Kraftwerk's Trans-Europe Express. Easily the best track on the disc, although one of the shortest, its too bad its stomping beat doesn't build into something greater; there seems real potential in stretching out the finale a shade more.
The softly circular interlude of "Cut" reminds the listener of the gentler moments of Autechre's Amber, before the disc gets back to being as hard as possible. Indeed, the clockwork mechanics of "Toy" plays a decaying music box against a relentless breakbeat-a unique blend. Jungle-inspired but still fresh, "Going Home" drops a cascading Funckarma-like synthesizer passage atop melancholic phrases, quite tasty, while "Out One into One" is pure hardcore, nearly industrial in fact, closing the disc in a wash of radio static. Interesting, well-executed ideas abound here."
Reviewed by Alex Reynolds for Grooves Mag
splendidzine.com
"Australian laptop guru Greg Seiler makes electronica that stands up to the experimental character of progenitors such as Autechre and Squarepusher. However, his music retains much melodic and harmonic interest amidst the glitches; witness the lush harmonic background of "Pick up Those Disks". "Carbon Line" uses a skittering programmed beat against a droid-like bleeping counterpoint to create a hectic melange; midway through, an electrofunky synth solo takes the track into the bumptious arena of video game soundtrack music. "Cut" is far more subdued, creating a hushed blanket of chords and a soaring melodic arc, roughed around the edges by the occasional buzz or percussive fill. The gradual build-up of "Scrubber", which juxtaposes slowly moving chords with an active foreground rhythmic groove, makes it one of the album's most effective arrangements.
"Fat my Suck One" is hardly a graceful title, but its use of sophisticated rhythmic layering techniques is quite impressive. Occasionally, the odd fleeting melody or wisp of a chord change humanizes an otherwise mechanistic soundscape. This dichotomy of opposing forces - pitched versus unpitched material - creates much of the rhetorical drama in Seiler's music. What's more, One Into One Out often seems to present just the right balance of the two. As such, it makes for both engaging and challenging listening."
Reviewed by Christian Carey for Splendidezine
igloomag.com
"One Into One Out is the obvious result of countless hours of hard work and meticulous attention to detail. The production is crisp, the arrangements well-voiced, and there are moments that will absolutely grab you - if even just for a few bars at a time.
"Shadow Hopper" is probably the most moving piece on the disc - its slapback-echoed synth-bass lays down a twisted path for the clarinet and string patches to travel along while broken beats chaotically hold the track together. The melancholic pleas are infectious and the most likely candidates to inspire you to reach for the CD again after having put it down for a while
"I have the feeling Comatone is just getting warmed up and will be one to watch in the future."
Excerpts from review by Mad e.p, contributing editor, Igloo Magazine http://igloomag.com/doc.php?task=view&id=791&category=reviews,
Record Label:
Feral Media / Proboscus / Wrong Lab / Vitamin