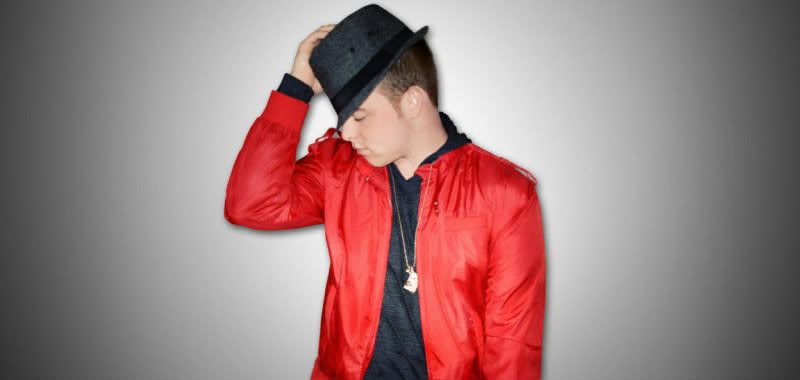 Play

Play Next

Add to queue

Play

Play Next

Add to queue

Play

Play Next

Add to queue

Play

Play Next

Add to queue
Following the success of his debut EP, Electric, Chris Koon is back on the scene with a hit new single, and he's showing no signs of slowing down.

In the summer of 2009, Chris Koon introduced the world to his music, and released his debut single, "It Girl". The song was pure road-trip-in-your-car, sing at the top-of-your-lungs, pop. "It Girl" was released to digital music retailers worldwide and Koon embarked on a cross-country promotional trip, performing the song in major markets like Los Angeles, New York, and Indianapolis.

Just a short year later, Koon was back on the scene with new music and generating electricity with the release of his appropriately titled debut EP, Electric. Koon enlisted the help of pop music super-producer Jeff "Jadion" Wells (Simon Curtis, Monti Montanez) and co-wrote each of the tracks featured on the record. "YO-YO", the first single from Electric, and the follow-up to 2009's "It Girl", took Chris in a new and different direction musically. "YO-YO" was definitely still pop, but it also tapped into the electronic and dance genres. Both the song and the EP were a hit with fans and critics alike, earning Koon the title of Musiqtone.com's "Artist You Gotta Know" and landing him performances and interviews on several major morning news shows.

Koon spent 2011 opening for pop superstar Aaron Carter, then hit the road as a headlining act on the Shop Til You Rock mall tour, sponsored by Pepsi and Gamestop. The tour was a huge success and Chris received overwhelmingly positive reviews alongside national television, radio, and print coverage. Before that, Chris had already traveled the country and taken his show to stages also featuring Graham Colton, Saving Jane, Push Play, L2, Katelyn Tarver, Booboo Stewart, and many more. He has also toured and been seen onstage with multi-platinum recording artists, Jonas Brothers, and rocked red carpets in New York and L.A. alongside Mitchel Musso, Monique Coleman, and more.

Just this year alone, Koon has rocked stages across the country alongside BG5, Burnham, Midnight Mirage, and Lucy Walsh, just to name a few. It doesn't stop there though. He also took to the stage for a concert at the legendary Roxy Theatre in Hollywood, and was invited to do a live performance for Radio Disney's 4th of July Concert in Indianapolis.

These days, Koon is fresh out of the recording studio with a hot new single. His latest single, "Control", is a huge anthem about breaking free from the things that control you in life. The song opens with infectious dance-driven beats and explodes to showcase Koon's soaring vocals in the chorus. "It's my favorite thing that people have heard from me so far. I can't wait to perform it live!" Koon says.

Outside of the recording studio, Koon has landed background appearances on the hit teen drama One Tree Hill, and worked alongside the casts of the massively successful shows Grey's Anatomy and Lost. He's also appeared in a national ad for MasterCard alongside Alyson Hannigan, and recently enjoyed the worldwide release of his first feature film, an award winning independent movie called Bloomington.

Using his platform as a known performer, Koon has also been involved with many charities throughout his career, by using his time and talents to help raise money not only for the American Foundation for Suicide Prevention, Riley Children's Hospital, diabetes research, and much more.


Chris Koon has 8137 friends.
"Control" (Single)
Released: October 2, 2012


iTunes | Amazon | Rhapsody |


BUSINESS
Chris Koon Entertainment, LLC
chriskoonentllc@gmail.com

TV, FILM, & PRINT
Helen Wells Agency
(317) 843-5363