Play

Play Next

Add to queue

Play

Play Next

Add to queue

Play

Play Next

Add to queue

Play

Play Next

Add to queue

Play

Play Next

Add to queue
About me:
....
....
The only religion women created! The only one I trust, because of spanish inquisition, catholic and mormon pedophiles, southern racist KKK christians, islamists taliban suicide bombers, and salem puritan witchburners. I'm Cape Verdean, Chocktaw Indian, and African-American. My Grandfather came here after helping the Allied troops in World War II. But when I found out my mom side of the family has a Choctaw Indian blood line, I realized my gifts come from my ancestors that was always and still is here. Here's my blood diary. Here's my gift.
Our religion was created just for harvest, healing, warding off evil spirits, and safe navigation. Not destruction, taxation, or excommunication. The Jews created monotheism from the eqyptian Pharoah Akhenaton. The atum cult is the result of what we have today - wars. Now after Romans used it to bring everyone together under one government for taxes, law and control over things you can't understand, unless they are preaching from the otherside, they can't tell people what happens when they die or what God did, before they evolved from a sponge. Humans' oldest temple is Golpeik Tett and Turkey and their religion is only 2000 years old from Jesus birth. Everything's been done in man's civilization, even a walk on the moon and a space station. What we don't pay attention to except for sex or a trophy is the other fifty percent of our population. "Women" They had Amazonian tribes, Sappho, Seneca Falls Convention, NOW (National Organization of Women), and feminism for birth control and equal opportunity in the workforce. Even black men were allowed to vote and have a president of United States before women. Only Germany and Phillipines have a woman chancellor/president that I know of. It's my new high, because ya'll didn't have shit else to do but drag my ass out of hell to find out what will be the shakespearean tragedy for me to sell my soul to a vicelord that isn't a female. This hobby won't have me stuck in prison with ya'll this time for trying to rebel against man. They serve no hypocracy like ya'll. If I highlander all ya'll asses out the game, their want be nothing but women left, so they better get use to the L Word, because if you keep fucking with me I'll be international when my Jim Jones puppets get deported and can't help United States government lock me up anymore. Time is running out. I'm not going out like Ceasar, Jesus, Nat Turner, Martin, Malcolm, and John Lennon. If you my fan and you're not a woman, I will kill you first, before your admiration of me becomes jealousy. My closest aids are the ones you can't see but know you watch me and try to castrate me and my generation. See you in hell.
New Adam and Eve
What's left for our peanut gallery, extra-out, your opinion don't mean shit puto ass bitches tellin me what my dick should like?
I only like women on television, when they wanted to castrate me, put me in prison, and over-medicate me, so I would be a communists robot battery with no imagination Farris couldn't wing-nut, because they were taught not to have confidence in how they feel about women. They thought I didn't want to gangbang because I wasn't born in California. DIE
"BLACK MEN GOT ALL THE MONEY"
- FARRIS QUENTIN ENGLISH (birthdate : 1/29/1980 or 1969 LOL) OF SENSITIVE NEEDS YARD MANSFRIEND CRIP AND MS-WHATEVER GANG
..
....
1-866-DHS-2-ICE
Wear Protection - They created AIDS, I know them and they been here since 1980s in Hollywood.
R.I.P. Aaliyah, Left Eye, Anna Nicole Smith, Heath Ledger, Michael Jackson, Eazy E, Tupac, Notorious B.I.G, Elvis Pressly, Richard Pryor, John F. Kennedy
and
Hollywood Police Department, Farris Quentin English, MS-13 and communism
Korean police Officer Im's white slave masters of Farris's cointel castration syphilis agenda in pedophile Hollywood. They lead the way in our Gary Webb conspiracy to employ illegal aliens or salvadorean criminal refugees to destroy the black community after the Iran/contra affair became a lucrative business for a Rockefeller Prison Industrial Complex of 2 million blacks and maybe a 100,000 poor whites, mexicans and asians. Momma-T, Aaliyah, Boytoy, Beasly , C-Rag, Cooly, D.J., Mousy, Onion, Pack-a-lunch, X-Ray, Romeo, Moreno, Shayna, Bull, Scott, Ty, John, Steve, Michael Dean, Francis Dean, Tommy, Thomas, Michael Lee, X-ray, Romeo, Kemo, Tameka, Tasha, Jonas, Andre, Pepsi, Demetrius, Snow, Kora, Whisper, Alejandra, Viviana, Beau, Kenny, Ellery, Tommy and Stacy and Jody fucked Farris in his asshole. Ya'll must help LAPD, Vallery, and Senior Bell castrate more snitches and scary tweakers with premarin pills so you won't think you're the only ones that won't ever get pussy again. Farris when you get out of prison, pray the people mentioned above don't find out where your family live. Maybe Daniella or Guillermo can help you start over. MS-13 love your pigtails, titties, and makeup on the yard. You're their future ringleader. Zi-Bar and Zeus forever...LOL!!! and Amazonas is your rival...
.
WHEN THERE'S SUMTIN STRANGE AND IT DON'T LOOK GOOD, WHO YOU GON CALL.....W.I.C.C.A. M.A.F.I.A. !!!!!! >Sam's New Pet - Scary Stories 3
http://www.youtube.com/watch?v=r3xiPUQEp1w
NEW TO HOLLYWOOD?
JUST GOT LOCKED UP AND DON'T KNOW HOW?
GAY MAFIA ILLEGAL ALIEN POLICE INFORMANTS BUM-RUSHIN YOU WITH VOICES AND HALLUCINATIONS AFTER SMOKING CRACK, CRYSTAL METH OR HEROIN?
ARE YOU A RICH WHITE MAN, PIMP, DRUG DEALER, ADULT PORN STAR, OR TRICK GETTING EXTORTED BY A 1980 GARY WEBB COMMUNISTS "TAR-BABY" REFUGEE BECAUSE HE CLOCKED YOUR "T" AND IS USING COMMUNIST SPANISH INQUISITION MIND READING TO CONTROL YOU AND FORCE YOU ON MEDICATION OUT OF SHAME?
DID YOU JUST LEAVE THE COVENANT HOUSE, YOUTH SHELTER, OR ARE YOU A RUNNAWAY, PROBABLY AND PORTLAND, SEATTLE, OR LAS VEGAS AND YOU HEAR VOICES AND SEE A FACE TRYIN TO CHARLES MANSON YOUR MIND?
IF YOU GOT A FACE OR NAME IN THE BACK OF YOUR MIND AND NEED A BACKGROUND CHECK, CALL 1-866-DHS-2-ICE TO DEPORT THIS FAGGOT "SAM'S NEW PET SLUT" AND GIVE US THE NAME OF THE TREASONOUS POLICE STATION AND OFFICERS THAT EMPLOYED THEM TO DESTROY YOUR SOUL, AND I WILL POST THEM ON MY WEB PAGE AND EAT THEIR HEARTS OUT WITH THE PORTUGUESE MAFIA. CAPE VERDE ISLANDS SOLD THEIR ASSES TO SPAIN TO CREATE THEIR CARRIBEAN ASS SLAVE ISLANDS AND I'M TAKIN THEIR BACK HOME WITH OR WITHOUT THE GOVERNMENT'S HELP . IF THEY ARE NOT WORKING AND IS IN YOUR HEAD 24/7, THEN THEY HAVE NO FAMILY, HOME, AND HELP CREATE THE PRISON INDUSTRIAL COMPLEX, MENTAL HOSPITALS, AND AIDS, DUE TO NOT HAVING AMERICAN I.D., HEALTH INSURANCE, AND CHANGING THEIR IDENTIES AFTER CATCHING A FELONY, OUT OF FEAR OF AUTOMATIC DEPORTATION. THE POLICE NEED THEM TO EXTORT YOU WITH PROSTITUTION, DRUGS, AND YOUR FAVORITE FETISH PORN THEY SMUT YOU WITH! BRING THEM TO ME NOW BITCH!
DON'T GO OUT LIKE MICHAEL JACKSON, DRIVEN CRAZY AND SLEEP DEPRIVED BECAUSE OF FARRIS AND THESE FAGGOT GYPSIES WITH THEIR DESPERATE BLOOD-SUCKING TACTICS WITH THE POLICE TO TRY TO DESTROY YOU, YOU WANT THEM TO GIVE OUT YOUR PERSONAL INFORMATION THEY SEE IN YOUR MIND WHEN THEY FOLLOW YOUR LINE OF SIGHT! HE DID WITH THE TREASONOUS COPS! GET OFF THE COMMUNIST'S MEDICATION THEY FORCE YOU TO TAKE TO DESTROY YOUR IMAGINATION AND SOUL AND POST THEIR INFORMATION HERE.
Get my collage or Create your own
Communists are responsible for the death of Kennedy and the Gary Webb conspiracy. We are the one's you betrayed, Native Americans that created the New York Stock Exchange from our crops in the south. The reason why Great Britain came here and took our land and then the Confederate's land and farms was for consolidation during the Industrial Revolution. They used abolitionists like "weapons of mass destruction in Iraq" lies to invade the south. Nobody gave a shit about slaves until they wanted that fuckin land to monopolize all the crops and create the stock market in New York City we have today. We knew about the yankees before Russia, Iran and Venezuela wanted to hoe thier oil to the inventors of the car and the industrial revolution. If that ain't bad, the first explorers of the Western Hemisphere from Europe was Portugal, not Spain or Great Britain. Silva is portuguese for forest. Portugal is a port or coast of Europe, so they probably meant the Silva families of Brazil, where the Amazonian rain forest is. The Cape Verdeans know before United States or Great Britain this hemisphere's equator was divided between Spain for the upper half and Portugal for the lower half. It's not our fault that Spain got their asses whipped by Great Britain during the Spanish Armada and gave the Catholic religion a bad name during the Spanish Inquisition, forcing King Henry to divorce the queen of Spain and creating the Protestant religion with Martin Luther. There is no Great Britain influence on the lower half of Pope Gregory's Line of Demarcation. Just your half Farris, the United States and Canada. You will be losers in hell just like your Jesuit Spanish Inquisition homies that did what you do in Hollywood as a Salvadorean police informant drug addict 50 year old communist, who wish you was a Hollywood transsexual red-carpet celebrity with a Beverly Hills sugar daddy. The river in Brazil is named Amazonian because when spanish explorers wanted to take the mouth of the river, LOL!!! female warriors defeated them LOL!!! and Charles V of Spain named the river Amazonian in embarrassment LOL!!! The true Amazonian warriors are from the Black Sea, but it's funny how you are gettin kicked out the country for being a "federal prostitution faggot" that was tryin to castrate people with Heptitus C and AIDS. At least you're scared of women and still is a 50 year old virgin. I am not a racists or homophobe. I fuck with every race, especially hispanics. Farris drove me towards this, but people who know me, know that I'm a quiet person who only cares about women and my baby mama. But I don't sugar-coat shit and all the different races of women I fuck with, see that I try to fight what they are trying to make me become, so don't believe I'm a bigot, because I only fight fire with fire and I'm only talking about one enemy on this webpage...for now.
Toolbelt Diva, Gina Carano of Pride Fighter, and the latest woman, Candace Parker to dunk in the WNBA, we getting competition. They'll take your place because they look sexier still doing what ya'll thought only ya'll could do. I wasn't a tool. I didn't objectify women for my sexuality only. It's too late to contaminate and corrupt OUR sanctuary garden. You pissed off your final god of war...me.
EliteXC: Meet Gina Carano
http://www.youtube.com/watch?v=F73B_HY7L2k
Respect, faggot azz putos. I'm tired of repeatin myself
Get my collage
or
Create your own
After Farris got deported from Fulsom, he snucked back in the country and I found him in Hollywood with a young black boy and girl. I asked him what the fuck was he doing in America and took flight on him, BEAT DA SHIT out of him and chased all three of them up the street until he called for security.
He was the origin of AIDS, crack, and the industrial penitiary system, being housed in sensitive needs yard with an alias so he wouldn't get deported since 1980. He has two birth dates in his background check under FARRIS QUENTIN ENGLISH....ENGLISH (LOL), isn't English in spanish "ingles". Why would an illegal alien have a parole violation without a social security number, reference address, or any type of identity with two different birthdates? The beginning of the fallof America since Hollywood help one of their own become President of the United States: Ronald Regan. This is so embarrassing to type.
A week later he got locked up again, did five months and got deported again on December 31, 2009. Being a paid police informant that helped Los Angeles Police for thirty years lock up black people would mean the sodomite pedophile racist piece of shit "Peggy Bundy" gold-diggin police would want the "communist pedophile, 50 year old virgin, midget cock sucker", to rep Mansfield Crip and invade the black community. Having information about the origins of our prison industrial complex, crack, and AIDS would make it impossible for these pussies to let him return home and expose them with his big ass mouth. That's why most of ya'll in L.A. bow down to me. Because I would READ YOUR MIND IF YOU WERE GAY, after I'm done with Farris Quentin English. Our "solomon caveman mafia" understands, that there are people out their making references to the apocalyptic revelations of our goddamn destinies that they peter-gaze, because their Akhenaton's "monotheistic zoroastrian drama queen puppet masters" thought scaring them, (when they were creating civilizations under one religion for taxation, armies, and fear of excommunication and death), would still work after the fall of their monarchies (the Roman Empire), and having no more land to conquer and colonize in the 21st century. You are all lost, and like Noah's Ark we won't except the "Peters" of our faith either. We were blamed for crop failure and burned alive. We were betrayed and locked in mental hospitals for our abilities. Now all we are trying to bring into our faith is women. Preferably feminine lesbians. My girl is bi-sexual so I'm just trying to save women from closet fags that will get out of Wasco and Fulsom State Prison and give them AIDS and Heptitus C from illegal aliens in "sensitive needs yard", where AIDS originated. They were our only choice and last choice, because women went all the way back to the simple organisms that replicated without men. When organisms developed a spinal structure, they wouldn't of been able to undergo a mitosis split, without being able to regenerate their skeletal structure, so the male was created to deliver the chromosomes created in their scrotum that was also formed in the fetus of a woman's virgina when they were born; this went all the way back to the simple organism that replicated without a mate and is still asexual today, like the virus and fungi. Today women understand that the root of why there is violence, wars and death is still because men were created to compete with each other so the woman can decide who is the suitable mate. THAT WILL ALWAYS BE OUR BIOLOGICAL IMPERATIVE NO MATTER WHAT AND IT ALWAYS HAS BEEN. THE LONGER FAGGOTS, CRACKHEADS, VIRGINS, AND ILLEGAL ALIEN MEN FIGHT THIS, THE MORE JEALOUS THEY BECOME OF HETEROSEXUALS AND THE QUICKER THEY WILL TRY TO MAKE YOUNG MEN INTO FAGGOTS OUT OF THEIR CITIZEN X VIRGIN HATRED OR STD'S FROM MEN AND PROSTITUTING. Because people assume that isn't the case with faggots, they never realized where most of the evil has been coming from in their lives. When you see people on the streets or in the mental hospital scratching themselves in screamin "shut up" or "get it off of me" they are talkin to Charles Manson illegal alien faggots that used them to see what it was like to be with women through some "Being John Malkavich" binocular shit, that started from a communist illegal alien faggot. It's true and its real and when they lose their balls on the streets to each other from AIDS or Heptitus C, their last hope of seeing a woman is when you are sleepin with your girl or fantasing about women or watching porn. It is why Al Capone died of syphillis when he left the prostitutes of Chicago and went to gay San Francisco's Alcatraz, now San Quentin.
For those that still dream at night, we just stayed up longer and caught our dreams while we were awake and realize who were trying to control our memories. They have no distractions, no family, and they are not exposed to television, radio, and phones like you all. Their minds are as open like marine corp "jar heads" to the only things in your imagination - television, commercials, movies, advertisements, and "catchy" songs; as if you're a "breathing antenna" of where you get the images and sounds from that you are hummin or daydreamin about. I'm free because I deported someone that was makin me have dreams since I was born, but the rest of ya'll are not. He goes to a communist sweatshop and won't be able to look though me eyes and hear what I hear 24/7 like ya'll gypsies still will do to ya'll later. I own Hollywood and I'm worst than Sylvia Brown. You can' t think about shit but the space station, because I did everything on Earth that you would want to do. If the religious puppet's of Akhenaton's monotheist's Atum do destroy the earth, the people in the space station will be watchin, and I already bloodsetted them like an illegal alien would do a John Malkovich of Beverly Hills that had a "real" woman and directtv cable. You can't go to the internet of the world: United States, and have anal sex with people born in cold areas, who go home during winter to sneeze out viruses, why you stay in the desert of Hollywood and never get mucus to sneeze out their viruses also.
THE END
Peacock's executioner


<
CLICK ON GODDESS PICTURES TO SEE CORRESPONDING BIOS
..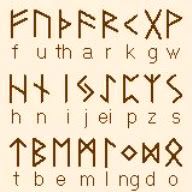 Wicca (pronounced [ˈwɪkə]) is a Neopagan religion and a form of modern witchcraft. It is often referred to as Witchcraft or the Craft[1] by its adherents, who are known as Wiccans or Witches. Its disputed origins lie in England in the early 20th century,[2] though it was first popularised during the 1950s by Gerald Gardner, a retired British civil servant, who at the time called it the "witch cult" and "witchcraft", and its adherents "the Wica".[3] From the 1960s the name of the religion was normalised to "Wicca".[4]
Wicca is typically a duotheistic religion, worshipping a Goddess and a God, who are traditionally viewed as the Triple Goddess and Horned God. These two deities are often viewed as being facets of a greater pantheistic Godhead, and as manifesting themselves as various polytheistic deities. Nonetheless, there are also other theological positions within the Craft, ranging from monotheism to atheism. Wicca also involves the ritual practice of magic, largely influenced by the ceremonial magic of previous centuries, often in conjunction with a liberal code of morality known as the Wiccan Rede, although this is not adhered to by all Witches. Another characteristic of the Craft is the celebration of seasonally based festivals known as Sabbats, of which there are usually eight in number annually.
There are various different denominations within Witchcraft, which are referred to as traditions. Some, such as Gardnerian and Alexandrian Wicca, follow in the initiatory lineage of Gardner; these are often collectively termed British Traditional Wicca, and many of their practitioners consider the term "Wicca" to apply only to these lineaged traditions. Others, such as Cochrane's Craft, Feri and the Dianic tradition, take primary influence from other figures and may not insist on any initiatory lineage. Some of these do not use the term "Wicca" at all, instead preferring to be referred to only as "Witchcraft", while others believe that all traditions can be considered "Wiccan".[5][6]
Contents [hide] 1 Beliefs 1.1 Theology 1.1.1 The God and the Goddess 1.1.2 Pantheism, Polytheism and Animism 1.2 Afterlife 1.3 Magic 1.4 Morality 1.5 The Five Elements 2 Practices 2.1 Ritual practices 2.2 The Wheel of the Year 2.3 Rites of passage 2.4 Book of Shadows 2.5 Symbols 3 Traditions 3.1 Covens and Solitary Wiccans 4 History 4.1 Origins and Early Development, 1921-1959 4.2 Adaptation and Spread, 1960-present 4.3 Etymology 4.4 Demographics 5 Acceptance of Wiccans 6 References and footnotes 7 Further reading 8 External links
[edit] Beliefs Wiccan beliefs vary markedly between different traditions, however various commonalities exist between the various groups, which usually include views on theology, the afterlife, magic and morality.
Altar statues of the Horned God and Mother Goddess as crafted by Bel Bucca, and owned by the 'Mother of Wicca', Doreen Valiente.[edit] Theology Main article: Wiccan views of divinity Although Wiccan views on theology are numerous and varied, the vast majority of Wiccans venerate both a God and a Goddess. These two deities are variously understood through the frameworks of pantheism (as being dual aspects of a single godhead), duotheism (as being two polar opposites) or polytheism (being composed of many lesser deities). In some pantheistic and duotheistic conceptions, deities from diverse cultures may be seen as aspects of the Goddess or God.[6] However, there are also other theological viewpoints to be found within the Craft, including monotheism, the concept that there is just one deity, which is seen by some, such as Dianic Wiccans, as being the Goddess, whilst by others, like the Church and School of Wicca, as instead being genderless. There are other Wiccans who are atheists or agnostics, not believing in any actual deity, but instead viewing the gods as psychological archtypes of the human mind which can be evoked and interacted with.
According to the Witches Janet and Stewart Farrar, who held a pantheistic, duotheistic and animistic view of theology, Wiccans "regard the whole cosmos as alive, both as a whole and in all of its parts", but that "such an organic view of the cosmos cannot be fully expressed, and lived, without the concept of the God and Goddess. There is no manifestation without polarization; so at the highest creative level, that of Divinity, the polarization must be the clearest and most powerful of all, reflecting and spreading itself through all the microcosmic levels as well".[7]
[edit] The God and the Goddess For most Wiccans, the God and Goddess are seen as complementary polarities in the universe that balance one another out, and in this manner they have been compared to the concept of yin and yang found in Taoism.[8] As such they are often interpreted as being "embodiments of a life-force manifest in nature"[9] with some Wiccans believing that they are simply symbolic of these polarities, whilst others believing that the God and the Goddess are genuine beings that exist independently. The two divinities are often given symbolic associations, with the the Goddess commonly being symbolised as the Earth (i.e. Mother Earth), but also sometimes as the Moon, which complements the God being viewed as the Sun.[10]
"The Gods are real, not as persons, but as vehicles of power. Briefly, it may be explained that the personification of a particular type of cosmic power in the form of a God or Goddess, carried out by believers and worshippers over many centuries, builds that God-form or Magical Image into a potent reality on the Inner Planes, and makes it a means by which that type of cosmic power may be contacted."
Gerald Gardner[11]Traditionally the God is viewed as a Horned God, associated with nature, wilderness, sexuality, hunting and the life cycle.[12] The Horned God is given various names according to the tradition, and these include Cernunnos, Pan, Atho and Karnayna. Whilst this figure is not equated with the traditional Christian figure of Satan, who is seen as being an entity devoted to evil in Christianity, a small minority of Wiccans, in keeping with the accusations of the historical witch trials, refer to their Horned God with some of Satan's names, such as "the Devil"[13] or as "Lucifer", a Latin term meaning "light bearer".[14] At other times the God is viewed as the Green Man,[15] a traditional figure in European art and architecture, and they often interpret him as being associated with the natural world. The God is also often depicted as a Sun God,[16] particularly at the festival of Litha, or the summer solstice. Another depiction of the God is that of the Oak King and the Holly King, one who rules over spring and summer, the other who rules over autumn and winter.[15]
The Goddess is usually portrayed as a Triple Goddess, thereby being a triadic deity comprising of a Maiden goddess, a Mother goddess and a Crone goddess, each of whom has different associations, namely virginity, fertility and wisdom.[17] She is also commonly depicted as a Moon Goddess,[18] and is often given the name of Diana after the ancient Roman deity. Some Wiccans, particularly from the 1970s onwards, have viewed the Goddess as the more important of the two deities, who is pre-eminent in that she contains and conceives all. In this respect, the God is viewed as the spark of life and inspiration within her, simultaneously her lover and her child.[19] This is reflected in the traditional structure of the coven.[20] In one monotheistic form of the Craft, Dianic Wicca, the Goddess is the sole deity, a concept that has been criticised by members of other more egalitarian traditions.
The concept of having a religion venerating a Horned God accompanying a Goddess had been devised by the Egyptologist Margaret Murray during the 1920s. She believed, based upon her own theories about the Early Modern witch trials in Europe, that those two deities, though primarily the Horned God, had been worshipped by a Witch-Cult ever since western Europe had succumbed to Christianity. Whilst now widely discredited, Gerald Gardner was a supporter of her theory, and believed that Wicca was a continuation of that historical Witch-Cult, and that the Horned God and Goddess were therefore ancient deities of the British Isles.[21] Modern scholarship has disproved his claims, however various different horned gods and mother goddesses were indeed worshipped in the British Isles during the ancient and early mediaeval periods.[22]
[edit] Pantheism, Polytheism and Animism
A sculpture of the Horned God of Wicca found in the Museum of Witchcraft in Boscastle, Cornwall.Many Wiccans believe that the God and Goddess are merely two aspects of the same Godhead, often viewed as a pantheistic deity, thereby encompassing everything in the universe within its divinity. In his public writings, Gardner referred to this being as the Prime Mover, and claimed that it remained unknowable,[23] although in the rituals of his tradition, Gardnerianism, it is referred to as Dryghten,[24] which had originally been an Old English term meaning "lord". Since then it has been given other names by different Wiccans, for instance Scott Cunningham called it "The One".[25]
As well as pantheism and duotheism, many Wiccans accept the concept of polytheism, thereby believing that there are many different deities. Some accept the view espoused by the occultist Dion Fortune that "all gods are one god, and all goddesses are one goddess" —that is that the gods and goddesses of all cultures are, respectively, aspects of one supernal God and Goddess. With this mindset, a Wiccan may regard the Germanic Eostre, Hindu Kali, and Christian Virgin Mary each as manifestations of one supreme Goddess and likewise, the Celtic Cernunnos, the ancient Greek Dionysus and the Judeo-Christian Yahweh as aspects of a single, archetypal God. A more strictly polytheistic approach holds the various goddesses and gods to be separate and distinct entities in their own right. The Wiccan writers Janet Farrar and Gavin Bone have postulated that Wicca is becoming more polytheistic as it matures, tending to embrace a more traditionally pagan worldview.[26]
Some Wiccans conceive of deities not as literal personalities but as metaphorical archetypes or thoughtforms, thereby technically allowing them to be atheists.[27] Such a view was purported by the High Priestess Vivianne Crowley, herself a psychologist, who considered the Wiccan deities to be Jungian archetypes that existed within the subconscious that could be evoked in ritual. It was for this reason that she said that "The Goddess and God manifest to us in dream and vision."[28]
While these conceptualizations of deity—duotheism, polytheism and pantheism—may seem radically different from each other, they need not be mutually exclusive: some Wiccans may find it spiritually beneficial (or magically practical) to shift among one or another of these systems, depending upon time and circumstance.[citation needed]
Wicca is essentially an immanent religion, and for some Wiccans, this idea also involves elements of animism. A belief central to Wicca is that the Goddess and the God (or the goddesses and gods) are able to manifest in personal form, most importantly through the bodies of Priestesses and Priests via the rituals of Drawing down the Moon or Drawing down the Sun.
[edit] Afterlife Belief in the afterlife varies among Wiccans,[29] although reincarnation is a traditional Wiccan teaching dating back to the New Forest coven in the 1930s. The influential High Priest Raymond Buckland said that a human's soul reincarnates into the same species over many lives in order to learn lessons and advance spiritually,[30] but this belief is not universal, as many Wiccans believe in the reincarnation of the soul through different species. However, a popular saying amongst Wiccans is that "once a witch, always a witch", indicating a belief that Wiccans are the reincarnations of previous witches.[31] ..
Despite some belief therein, Wicca does not place an emphasis on the afterlife, focusing instead on the current one; as the historian Ronald Hutton remarked, "the instinctual position of most [Wiccans], therefore, seems to be that if one makes the most of the present life, in all respects, then the next life is more or less certainly going to benefit from the process, and so one may as well concentrate on the present".[32]
[edit] Magic Many Wiccans believe in magic, a force they see as being capable of manipulation through the practice of witchcraft or sorcery. Some spell it "magick", a variation coined by the influential occultist Aleister Crowley, though this spelling is more commonly associated with Crowley's religion of Thelema than with Wicca. Indeed, many Wiccans agree with the definition of magic offered by ceremonial magicians,[35] such as Aleister Crowley, who declared that magic was "the science and art of causing change to occur in conformity with will", whilst another prominent ceremonial magician, MacGregor Mathers stated that it was "the science of the control of the secret forces of nature".[35] Many Wiccans believe magic to be a law of nature, as yet misunderstood or disregarded by contemporary science,[35] and as such they do not view it as being supernatural, but being a part of the "super powers that reside in the natural" according to Leo Martello.[36] Some Wiccans believe that magic is simply making full use of the five senses that achieve surprising results,[36] whilst other Wiccans do not claim to know how magic works, merely believing that it does because they have observed it to be so.[32]
"The point [of magic in Witchcraft] is to make the "bendable" world bend to your will... Unless you possess a rock-firm faith in your own powers and in the operability of your spell, you will not achieve the burning intensity of will and imagination which is requisite to make the magic work."
Paul Huson[37]Wiccans cast spells or workings during ritual practices, often held inside a sacred circle, in an attempt to bring about real changes in the physical world (these rituals are further explained in the "Ritual practices" section below). Common Wiccan spells include those used for healing, for protection, fertility, or to banish negative influences.[38] Many early Wiccans, such as Alex Sanders, Sybil Leek and Doreen Valiente, referred to their own magic as "white magic", which contrasted with "black magic", which they associated with evil and Satanism. Sanders also used the similar terminology of "left hand path" to describe malevolent magic, and "right hand path" to describe magic performed with good intentions;[32] terminology that had originated with the occultist Madame Blavatsky in the 19th century. Some modern Wiccans however have stopped using the white-black magic and left-right hand path dichotomies, arguing for instance that the colour black should not necessarily have any associations with evil.[39]
The scholars of religion, Rodney Stark and William Bainbridge, claimed, in 1985, that Wicca had "reacted to secularization by a headlong plunge back into magic" and that it was a reactionary religion which would soon die out. This view was heavily criticised in 1999 by the historian Ronald Hutton, who claimed that the evidence displayed the very opposite, that "a large number [of Wiccans] were in jobs at the cutting edge [of scientific culture], such as computer technology."[32]
[edit] Morality Main article: Wiccan morality "Bide the Wiccan laws ye must, in perfect love and perfect trust... Mind the Threefold Law ye should - three times bad and three times good... Eight words the Wiccan Rede fulfill - an it harm none, do what ye will."
Lady Gwen Thompson[40]There exists no dogmatic moral or ethical code followed universally by Wiccans of all traditions, however a majority follow a code known as the Wiccan Rede, which states "an it harm none, do what ye will". This is usually interpreted as a declaration of the freedom to act, along with the necessity of taking responsibility for what follows from one's actions and minimising harm to oneself and others.[41] Another common element of Wiccan morality is the Law of Threefold Return which holds that whatever benevolent or malevolent actions a person performs will return to that person with triple force, or with equal force on each of the three levels of body, mind and spirit,[42] similar to the eastern idea of karma. Both the Rede and the Threefold Law were introduced into the Craft by Gerald Gardner, and subsequently adopted by the Gardnerian and other traditions.
Many Wiccans also seek to cultivate a set of eight virtues mentioned in Doreen Valiente's Charge of the Goddess,[43] these being mirth, reverence, honour, humility, strength, beauty, power and compassion. In Valiente's poem, they are ordered in pairs of complementary opposites, reflecting a dualism that is common throughout Wiccan philosophy. Some lineaged Wiccans also observe a set of Wiccan Laws, commonly called the Craft Laws or Ardanes, 30 of which exist in the Gardnerian tradition and 161 of which are in the Alexandrian tradition. Valiente, one of Gardner's original High Priestesses, argued that the first thirty of these rules were most likely invented by Gerald Gardner himself in mock-archaic language as the by-product of inner conflict within his Bricket Wood coven - [44][45] the others were later additions made by Alex Sanders during the 1960s.
Although Gerald Gardner initially demonstrated an aversion to homosexuality, claiming that it brought down "the curse of the goddess",[46] it is now generally accepted in all traditions of Wicca, with certain groups like the Minoan Brotherhood openly crafting their philosophy around it,[47] and various important figures in the Craft, such as Alex Sanders and Eddie Buczynski, being openly homosexual or bisexual.
[edit] The Five Elements In certain traditions, there is a belief in the five classical elements, although unlike in ancient Greece, they are seen as symbolic as opposed to literal; that is, they are representations of the phases of matter. These five elements are invoked during many magical rituals, notably when consecrating a magic circle. The five elements are Air, Fire, Water and Earth, plus Aether (or Spirit), which unites the other four.[48] Various analogies have been devised to explain the concept of the five elements; for instance, the Wiccan Ann-Marie Gallagher used that of a tree, which is composed of Earth (with the soil and plant matter), Water (sap and moisture), Fire (through photosynthesis) and Air (the creation of oxygen from carbon dioxide), all of which are believed to be united through Spirit.[6]
"Darksome Night and Shining Moon,

East and South and West and North,

..
Who I'd like to meet:
Aida Wedo
Other names: Haida Wedo, Aida Oedo, Haida Oedo, Aido Wedo, Aido Oedo, Haido Oedo, Aido Oedo
Location: West African, Carribean, South America, Haiti
--------------------------------------------------------------------------------
Aida Wedo
The snake loa (spirit) in Benin and Haiti, she is the companion of the most popular god, Damballah-Wedo, also a serpent. She rules fire, water, wind and the rainbow. When she appears in a voudoun ritual, she slithers across the ground wearing a jeweled headdress that - like the treasure at the end of the rainbow - is elusive but enriches anyone who can grasp it. She is a New-World form of of the African goddess Oya.
--------------------------------------------------------------------------------
Aksara
--------------------------------------------------------------------------------
--------------------------------------------------------------------------------
Amaterasu
Other names: Amaterasu Omi-Kami
Location: Japan
--------------------------------------------------------------------------------
Amaterasu
Of all the religions currently practiced by significant numbers of people, the only one whose chief divinity is female is Japanese Shinto, based on the worship of the sun goddess Amaterasu ("great shining heaven").
In her simple shrines-notable for their architectural purity and unpretentiousness and for the central mirror that represents the goddess-Amaterasu is honored as the ruler of all deities, as the guardian of Japan's people, and as the symbol of Japanese cultural unity. Her emblem, the rising sun, still flies on Japan's flag. Even the inroads of patriarchal Buddhism have not destroyed the worship of the bejeweled ancestor of all humanity.
There is one central myth of Amaterasu. She quarreled with the storm god Susano-o and brought winter to the world. Two reasons are given for her annoyance with him: one, because of his murder of Amaterasu's sister, the food-giving goddess Uke-Mochi; the other, because of his deliberately provocative acts against Amaterasu herself.
The latter version has it that Amaterasu did not trust her brother Susano-o because of his excesses and his constant shouting. One day he came to heaven to see her, claiming that he meant no harm. She was wary, but he promised that he would undergo a ritual test to prove his goodwill. He said he would give birth, and that if his intentions were peaceful, the children would all be boys.
Amaterasu grabbed Susano-o's sword and broke it with her teeth, spitting out three pieces which, striking the ground, became goddesses. Susano-o asked Amaterasu for some of her jewels: she gave him five; he cracked them open and made them into gods. But then Susano-o grew wild with excitement at his creative feat and tore through the world destroying everything in his path: he even piled feces under Amaterasu's throne. As though that were not enough, he stole into her quarters and threw a flayed horse's corpse through the roof of her weaving room, so startling one of Amaterasu's companions that she pricked herself and died.
This was too much for the sun goddess. She left this mad world and shut herself up in a comfortable cave. Without the sun, the entire world was blanketed with unending blackness. The eight million gods and goddesses, desperate for their queen's light, gathered to call out pleas that she return. But in her cave the goddess stayed.
The shaman Uzume, goddess of merriment, finally took matters into her hands. She turned over a washtub, climbed on top, and began dancing and singing and screaming bawdy remarks. Soon the dance became a striptease. When she had shed all her clothes, Uzume began dancing so wildly and obscenely that the eight million gods and goddesses started to shout with delight.
Inside her cave, Amaterasu heard the noise. As it grew to a commotion, she called to ask what was going on. Someone paused to answer that they had found a better goddess than the sun. Provoked-and curious-Amaterasu opened the door of her cave just a crack.
The gods and goddesses had, with great foresight, installed a mirror directly outside of the cave. Amaterasu, who had never seen her own beauty before, was dazzled. While she stood there dazed, the other divinities grabbed the door and pulled it open. Thus the sun returned to warm the winter-weary earth. Mounted again on her heavenly throne, Amaterasu punished Susano-o by having his fingernails and toenails pulled out and by throwing him out of her heaven.
--------------------------------------------------------------------------------
..
.. --------------------------------------------------------------------------------
Aphrodite
Other names: Venus
Location: Greece
--------------------------------------------------------------------------------
Aphrodite
One of the most familiar of Greek goddesses, Aphrodite was not originally Greek at all. She was the ancient mother goddess of the eastern Mediterranean who established herself first on the islands off Greece before entering the country itself. There, her journey with the sea traders who brought her across the waters was expressed in a symbolic tale.
In the ancient days, it was said, the old heaven-god Uranus was castrated by his children, the Titans; his penis fell into the ocean and ejaculated a final divine squirt. The sea reddened where it fell, and then the foam gathered itself into a figure: the long-haired Aphrodite riding on a mussel shell. (Whence the epithet Anadyomene," in="" it="">
Once she arrived, the Greeks provided Aphrodite with a husband: Hephaestus, the crippled god of smithcraft. Aphrodite could not be contained in a single relationship, though, and spread her favors liberally among divine and mortal males. She bore children by half a dozen mates, none her husband. In many of these unions, the allegory is glaringly obvious, as when Aphrodite (sexuality) mates with Dionysus (wine) to produce Priapus (permanent erection).
The most famous-or notorious-of Aphrodite's affairs were those with Ares and with the beautiful young Adonis. She carried on scandalously and publicly with the god of war; their union was a fascinating symbol of the relationship of female carnality and male competitiveness. All heaven knew of their assignations, the Greeks said, before someone finally tattled to the husband. Furious at Aphrodite's unfaithfulness (although in her homeland such behavior would have been expected), the cuckolded Hephaestus fashioned a mesh of gold in which he caught the lovers. Ares and Aphrodite were the laughingstock of heaven then, naked and damp, their limbs entangled in each other's and in the golden web that held them.
As for Adonis, it was said that Aphrodite fell in love with his youthful beauty and hid him in a chest that she gave to Persephone for safekeeping. The queen of the underworld, however, peeked inside to see what treasure she was guarding and, smitten, refused to give Adonis back to Aphrodite. Zeus was called in to arbitrate, and he ruled that Adonis could live one-third of each year by himself, one-third with Persephone, and the remaining one-third with Aphrodite. Each year thereafter Adonis was killed while hunting a wild boar, and his spilled blood turned the Lebanese river named for him red.
The energy that Aphrodite represented, however humanly true, was almost incompatible with Greek culture. The Great Goddess of impersonal, indiscriminate lust meshed poorly with the emerging Greek intellectualism. Thus the tale of the goddess's love for the everdying god ceased to be central to her legend and became that of just another casual attraction to a pretty face. The rather smutty little tale is a far cry from those masterpieces of theological understanding, the stories of Ishtar, Inanna, and Cybele, with their symbolic description of the hopeless love of the earth herself for the life she continually produces and inevitably consumes.
In their attempt to assimilate the alien goddess, the Greeks converted Aphrodite into a personification of physical beauty. But she remained so problematical that Plato distinguished her by two titles: Urania, who ruled spiritualized (platonic, if you will) love; and Aphrodite Pandemos, the Aphrodite of the commoners, who retained her original character in debased form. In this form she was called Porne, the "titillator." It was this latter Aphrodite who was worshiped at Corinth, where the Near Eastern practice of sacramental promiscuity deteriorated into a costly prostitution about which the Greeks warned travelers, "The voyage to Corinth is not for everyone." However degraded the practice became in a patriarchal context, the "hospitable women" (Pindar) who engaged in it were highly valued, serving as priestesses in public festivals, and of such rank and importance that at state occasions as many hetaerae as possible were required to attend.
--------------------------------------------------------------------------------
--------------------------------------------------------------------------------
Arianrhod
Other names:
Location: Wales
--------------------------------------------------------------------------------
Arianrhod
The goddess of the "silver wheel" was a Welsh sorceress who, surrounded by women attendants, lived on the isolated coastal island of Caer Arianrhod. Beautiful and pale of complexion, Arianrhod was the most powerful of the mythic children of the mother goddess Don.
It was said that she lived a wanton life, mating with mermen on the beach near her castle and casting her magic inside its walls. She tried to pretend virginity, but a trial by the magician Math revealed that she had conceived two children whom she had not carried to term: in leaping over a wizard's staff, Arianrhod magically gave birth to the twins Dylan-son-of-Wave and the fetus of Llew Llaw Gyffes. Dylan slithered away and disappeared, but Arianrhod's brother, the poet Gwydion, recognized the fetus as his own child, born of his unexpressed love for his sister.
Gwydion took the fetus and hid it in a magical chest until it was ready to breathe. Arianrhod, furious at this invasion of her privacy, denied the child a name or the right to bear arms - two prerogatives of a Welsh mother-but Gwydion tricked Arianrhod into granting them. Eventually the goddess overreached herself, creating more magic than she could contain; her island split apart, and she and her maidservants drowned.
Some scholars read the legend as the record of a change from mother right to father rule, claiming that the heavenly Arianrhod was a matriarchal moon goddess whose particular place in heaven was in the constellation called Corona Borealis. The argument has much in its favor, particularly the archetypal relation of Arianrhod to her sister moon goddesses on the Continent, who like Artemis lived in orgiastic maidenhood surrounded entirely by women. Other scholars, unconvinced that the Celts were matriarchal at any time, see Arianrhod simply as an epic heroine.
--------------------------------------------------------------------------------
--------------------------------------------------------------------------------
Artemis
Other names: Diana
Location: Greece
--------------------------------------------------------------------------------
Artemis
As we see her in Western art, Artemis is the virginal moon goddess roaming the forest with her band of nymphs, bearing the bow and quiver, avoiding men and killing any male who looks on her. But this familiar form was only one of the identities assumed by this complex Greek goddess, for she was also the many-breasted Artemis of Ephesus, a semi-human symbol of fecundity, and the warlike Artemis said to have been the special goddess of the Amazons.
It is problematical whether Artemis was originally an all-encompassing goddess later divided into separate identities, or if Artemis became so complex by assuming the attributes of lesser goddesses as her worshipers took control of Greece. But, like Isis or Ishtar, Artemis came to represent the variable energies of the feminine. She was therefore contradictory: she was the virgin who promoted promiscuity; she was the huntress who protected animals; she was a tree, a bear, the moon. Artemis was the image of a woman moving through her life and assuming different roles at different times; she was a veritable encyclopedia of feminine possibility.
In one form she was a nymph and ruler of all nymphs, an elemental force whose domain was the greenwood. There an order exists so unlike human order that it seems to us formless and free, but this freedom is that of complete obedience to instinct, which animals still follow while humans do not. Artemis in this form was the "Lady of the Beasts," the force who assured their individual deaths and the survival of the species. As mistress of the animals, she was the invisible game warden of the Greeks, killing with sharp arrows anyone who hunted pregnant beasts or their young. Again as instinct, she ruled reproduction, both sex and birth. She ruled the childbed; even in late legend, when her dominance was undercut by male gods, Artemis was said to have been the elder twin of the sun (not originally her brother) and midwife at Apollo's birth. It was to Artemis, the force of creation, that Greek mothers called when the pangs of birth began, and they found comfort in their belief that she nursed them through labor just as she did any of her other animals.
As the nymph of the greenwood, then, she is not really different from her other most famous form: Mother Artemis, whose vast rich temple at Amazonian Ephesus was one of the wonders of the ancient world. There her massive statue stood, rising from a legless base into a huge torso ringed with breasts, then up to a head surmounted by the turret crown of her city. This Artemis was merely a different visualization of the same energy represented by the woodland nymph: the instinct to live, to produce and reproduce constantly, to devour, and to die. There is power in the image of Ephesia--as Artemis in this form was sometimes called--a power that could be seen as terrifying, so vast and inhuman is it.
The most beloved goddess of Greece, Artemis was honored in rituals that were wildly popular although as varied as the forms of the goddess herself. At Ephesus, in her well-endowed temple, Artemis was served by chaste priestesses called Mellisai, or "bees," and by eunuch priests. In Sparta she was Korythalia, worshiped in orgiastic dancing. The Amazons honored the war mother Astateia, the mother as protector of her children, in a circle dance amid the clashing of shields and swords and the stomping of battle-clad feet. But apparently the most popular festivals of Artemis were those celebrated on nights of the full moon, when worshipers would gather in the goddess's wood and give themselves over to her power in revels and anonymous matings. The beloved goddess of Greece was the personification of natural law, so different from the laws of society, so much more ancient, so everlasting.
--------------------------------------------------------------------------------
Ashera 2
Other names:
Location: Middle East, Canaan
--------------------------------------------------------------------------------
Ashera
From the root meaning "straight", this Caananite goddess derived a name that implied not only the moral rectitude she demanded of her followers but also the upright posts or living trees in which they perceived her essence. In her temple, Asherah's image was non-human, merely an unshaped piece of wood called by her name. But in private devotions she was represented by simple woman-shaped clay figures with, instead of legs, a base for insertion into the soft earthen floor of the home.She also appeared as a naked, curly-haired goddess riding a sacred lion and holding lilies and serpents in upraised hands.
"Wet nurse of the gods" and "she who gives birth" to seventy of them, Asherah was one of the Ugaritic mother goddesses. Not only did she physically nurture the gods--and human rulers too--she offered spiritual sustenance through her oracular wizards. She was the force of life, experienced as benevolent and enduring, found in flocks of cattle and groves of trees, evoked in childbirth and at planting time.
The character of "The Lady Asherah of the Sea" (her full name) is vague and unclear, coming down as it does to us predominantly through the writings of her sworn enemies, the patriarchal Hebrews who often, perhaps deliberately, confused her with Astarte (which they spelled Ashtoreth). But this official view often did not coincide with popular opinion. In the Old Testament we can read the catalog of a centuries-long campaign against the joyfully orgiastic rites of this benevolent goddess. Asherah would apparently be rooted out of people's hearts, only to reemerge, giving rise to another wave of reforms. Queen Maacah, mother of Asa and Jezebel, publicly worshipped her; Hebrew zealots, however, took the life of Jezebel on the charge of "harlotry" during festivals of the goddess. But so popular did the worship of Asherah remain that there is substantial evidence she was worshipped, with all attendant public pleasures, within the Jerusalem temple itself.
--------------------------------------------------------------------------------
Ashera
Other names:
Location: Middle East, Canaan
--------------------------------------------------------------------------------
Ashera
From the root meaning "straight", this Caananite goddess derived a name that implied not only the moral rectitude she demanded of her followers but also the upright posts or living trees in which they perceived her essence. In her temple, Asherah's image was non-human, merely an unshaped piece of wood called by her name. But in private devotions she was represented by simple woman-shaped clay figures with, instead of legs, a base for insertion into the soft earthen floor of the home.She also appeared as a naked, curly-haired goddess riding a sacred lion and holding lilies and serpents in upraised hands.
"Wet nurse of the gods" and "she who gives birth" to seventy of them, Asherah was one of the Ugaritic mother goddesses. Not only did she physically nurture the gods--and human rulers too--she offered spiritual sustenance through her oracular wizards. She was the force of life, experienced as benevolent and enduring, found in flocks of cattle and groves of trees, evoked in childbirth and at planting time.
The character of "The Lady Asherah of the Sea" (her full name) is vague and unclear, coming down as it does to us predominantly through the writings of her sworn enemies, the patriarchal Hebrews who often, perhaps deliberately, confused her with Astarte (which they spelled Ashtoreth). But this official view often did not coincide with popular opinion. In the Old Testament we can read the catalog of a centuries-long campaign against the joyfully orgiastic rites of this benevolent goddess. Asherah would apparently be rooted out of people's hearts, only to reemerge, giving rise to another wave of reforms. Queen Maacah, mother of Asa and Jezebel, publicly worshipped her; Hebrew zealots, however, took the life of Jezebel on the charge of "harlotry" during festivals of the goddess. But so popular did the worship of Asherah remain that there is substantial evidence she was worshipped, with all attendant public pleasures, within the Jerusalem temple itself.
--------------------------------------------------------------------------------
Atabey
Other names: Atabei, Attabeira, Momona, Guacarapita, Iella, Guimazoa
--------------------------------------------------------------------------------
Atabey
The Primary Being of the pre-Hispanic people of the Antilles bore five names other than Atabei: Attabeira, Momona, Guacarapita, Iella, and Guimazoa. She was served by a messenger, Guatauva, and by the hurricane goddess Coatrischie. Little is known of her rites, although she was recognized as a form of the earth goddess by the Antillean people, whose culture was such that invading Spaniards called the women "amazons" and said that they lived alone and engaged in war. In some areas, the women even spoke a different language from the men of the same group.
--------------------------------------------------------------------------------
Athena
Other names: Minerva
Location: Greece
--------------------------------------------------------------------------------
Athena
She was not always accepted as patron of the famous city that bears her name. Greek legend says that the sea god Poseidon disputed with the goddess for ruler ship of the city. It came to a vote of the people of the town in question. The citizens, men and women alike, gathered to cast their ballots. Naturally the men voted for the god, the women for the goddess. As it happened, there was one more voter on the women's side, and Athena won the day. (An alternative version says that the Olympian deities judged the contest. They ruled that because Athena had planted the first olive tree, whereas all Poseidon could offer was the changeful sea, the goddess would be a better ruler than the god.
The men of Athens bitterly agreed to accept the goddess as their patron. But being poor losers, the levied three heavy requirements on the women: that they should forego being called citizens, that they should no longer vote, and that their children should be called by their father's names. They then prepared a new identity for the city's goddess. They claimed that she was a virginal goddess without sexuality, a motherless goddess who sprang full grown from the head of Zeus, who had swallowed her mother Metis. This Athena was "all for the father" (as Aescheylus has her say), who voted on the side of the new patriarchal order against the earlier system of mother right. But hidden in the legend of the Athenian vote are clues to Athena's original identity. If children did not bear their mothers' names, if women were not full citizens, if women did not vote, why bother to legislate against it?
There was yet another version of the birth of Athena, one that is far less flattering to male divinity. This story says that she was the daughter of Pallas, a winged giant. He tried to rape his virginal daughter, so she killed him. She tanned his skin to make a shield and cut off his wings to fasten to her feet. Another myth in which Athena's virginity is threatened says that Hephaestus, the smith god, attempted to rape her, but only managed to ejaculate on her leg. The goddess wiped it off in disgust. But the semen touched all-fertile Gaia, whereupon a half-serpent boy named Erichthonius was born. Athena accepted the boy as her offspring and gave him to the Augralids to guard.
A curious part of this relatively obscure story is the shaky nature of the boy. As Hephaestus had no known reptile ancestors, it must be that Athena provided the serpent blood. Her intimate connection with Medusa, whose snake-haired visage Athena wears on her goat-skin cloak called the aegis, is also relevant. Similarly, the massive snake that reared beside her statue in the Parthenon, her major temple on the Athenian Acropolis, suggests that the snake was one of the primary symbols of the virgin goddess.
It is now well established that Athena--her name is so ancient that it has never been translated--was originally a Minoan or Mycdenaean household goddess--possibly related to the bare-breasted Cretan figures seen embracing snakes or holding them overhead. This original Athena was the essence of the family bond, symbolized by the home and its hearth--and by the mild serpent, who-- like the household cat, lived in the storehouse and protected the family's food supplies against destructive rodents. As household goddess, Athena ruled the implements of domestic crafts: the spindle, the pot, and the loom. By extrapolation, she was the guardian of the ruler's home, the goddess of the palace; by further extrapolation, she was the symbol of the community itself, the larger social unit based on countless homes.
Although Minoan civilization declined, Athena was not lost. A maiden goddess, apparently called Pallas, arrived with the Greeks; she was a warrior, a kind of Valkyrie, a protector of the tribe. This figure was bonded to that of the indigenous tribal symbol to form Pallas Athena, and her legend was re-created to suit the new social order. But Athena's ritual reflected her origins. Each year midsummer her splendid image was taken from her temple on the Acropolis and borne ceremoniously down to the sea. There Athena was carefully washed and, renewed in strength and purity, was decked in a newly made robe woven by the city's best craftswomen. It was the same ritual that honored Hera and showed Athena as a woman's deity--the mistress of household industry and family unity.
--------------------------------------------------------------------------------
Baba Yaga
Other names: Babayaga
Location: Eastern Europe
--------------------------------------------------------------------------------
Baba Yaga
The "old woman" of autumn was called Baba by the Slavic inhabitants of eastern Europe, Boba by the Lithuanians. This seasonal divinity lived in the last sheaf of grain harvested in a year, and the woman who bound it would bear a child that year. Baba passed into Russian folk legend as the awesome Baba Yaga, a witchlike woman who rowed through the air in a mortar, using a pestle for her oar, sweeping the traces of her flight from the air with a broom.
A prototype of the fairytale witch, Baba Yaga lived deep in the forest and scared passersby to death just by appearing to them. She then devoured her victims, which is why her picket fence was topped with skulls. Behind this fierce legend looms the figure of the ancient birth-and-death goddess, one whose autumn death in the cornfield led to a new birth in spring.
--------------------------------------------------------------------------------
Bast
Other names: Bastet, Past, Pastet
Location: Egypt
--------------------------------------------------------------------------------
Bast
She originated in the Nile delta, but by 930 B.C., the power of Bast was acknowledged by all Egyptians, even those a thousand miles south of her original home. At first she was a lion-goddess of sunset, symbolizing the fertilizing force of the sun's rays. Later her image grew tamer: she became a cat carrying the sun, or a cat-headed woman who bore on her breast plate the lion of her former self.
Bast ruled pleasure and dancing, music and joy. At the city of Bubastis ("house of Bast"), the center of her worship, great celebrations were held. Boatloads of worshipers--hundreds of thousands of them, Herodotus said--were greeted by pleasant flute melodies as they debarked for a worship service combined with a vast trade fair. Bast's followers believed that in return for this reverent celebration Bast bestowed both mental and physical health. As part of Bast's worship, Egyptians honored live cats. Domesticated (if cats can ever be truly said to be domesticated) during the early period of agriculture, cats were useful to keep down the rodent population and therefore to assure a stable diet for humans. Egyptians cherished their cats, often decking them with golden earrings or other jewelry. When they died, the cats were mummified and buried in the vast cat cemetary at Bubastis.
--------------------------------------------------------------------------------
Blodeuwedd
Other names: Blodewedd
Location: Wales
--------------------------------------------------------------------------------
Blodeuwedd
Arianhod, unwilling mother of the Welsh hero Llew Llaw Gyffes, laid a curse on him that he would never have a human wife. So two magicians made Blodewedd from nine kinds of wildflowers, among them meadowsweet, oak, broom, primrose, and cockle. The magicians piled blossom upon blossom to create "Flowerface."
The beautiful Blodewedd was also treacherous. She lived with Llew Llaw for a time. One day, though, she saw a band of hunters pass outside her window and, falling in love with one of them, plotted the death of her husband. Llew Llaw had a magical safeguard. He could be killed only under curious circumstances: in a bath by the side of a river, under a thatched roof over a caldron, while standing with one foot on a deer. Blodewedd set up those circumstances, daring Llew Llaw to stand in his only dangerous position. He took the dare and her hidden lover killed the king.
Blodewedd eventually was found out, captured by the magicians who created her, and turned into an owl. This strange legend, which parallels the Irish story of Blathmat and the Semitic Delilah, seems to record an ancient legend of the goddess, the clues to which are now lost. Some, like Robert Graves, see Blodewedd as a type of the May Queen, wedded ritually to the king who would eventually be sacrificed to her. Others see her as a flowery rebel, an image of women's opposition to patriarchal bondage. But it is also possible that the flower goddess of betrayal was simply the goddess of life and death, a form of the earth goddess who, like Ishtar or Cybele, both loved and devoured the living.
--------------------------------------------------------------------------------
Brigid
Other names: Brigit, Briget, Brigandu, Brigantia, Bridget, Bride
Location: Ireland
--------------------------------------------------------------------------------
Brigid
Probably the clearest example of the survival of an early goddess into Christian times is Brigid (pronounced "breed"), the great triple goddess of the Celtic Irish who appeared as Brigantia in England, Bride in Scotland, and Brigandu in Celtic France.
So entrenched was the devotion of the Irish to their goddess that the Christians "converted" her along with her people, calling her Bridget, the human daughter of a Druid, and claiming she was baptized by the great patriarch St. Patrick himself. Bridget took religious vows, the story went on, and was canonized after her death by her adoptive church, which then allowed the saint a curious list of attributes, coincidentally identical to those of the earlier goddess.
The Christian Bridget, for instance, was said to have had the power to appoint the bishops of her area, a strange role for an abbess, made stranger by her requirement that her bishops also be practicing goldsmiths. The ancient Brigid, however, was in one of her three forms the goddess of smithcraft. Brigid also ruled poetry and inspiration, carrying for this purpose a famous caldron; her third identity was as a goddess of healing and medicine. Not surprisingly, the Christian Bridget was invoked both as a muse and as a healer, continuing the traditions of the goddess.
There were three Brigids, who were probably never construed as separate goddesses but as aspects of one divinity; unlike other triple goddesses, they were identical, not aging through the typical maiden-mother-crone sequence. The Brigids were unified in the symbol of fire, for her name means "bright arrow," or simply the "bright one." Almost into modern times, the ancient worship of the fire goddess Brigid continued at her sacred shrine in Kildare, where 19 virgins tended the undying fire and where, on the 20th day of each cycle, the fire was miraculously tended by Brigid herself. There, into the 18th century, the ancient song was sung to her: "Brigid, excellent woman, sudden flame, may the bright fiery sun take us to the lasting kingdom." But for more than 10 centuries, the Bridget invoked was a saint rather than a goddess; her attendants, nuns rather than priestesses.
The Irish said that the goddess Brigid brought to humanity a num,,ber of useful things, including whistling, which she invented one night when she wanted to call her friends. And when her beloved son was killed, Brigid invented keening, the mournful song of the bereaved Irishwoman; this story draws her close to the great mother goddesses of the eastern Mediterranean, and like them, Brigid was identified with the earth herself and with the soil's fertility.
Ritual, that most conservative of forces, preserved Brigid's name and symbols for more than 1,000 years after she ceased to be acknowledged as a goddess. But little is left of the legends told of one of the greatest of all Celtic goddesses, a deity so high that her brass shoe was the most sacred object that could be imagined, a divinity so intensely related to the feminine force that no man was allowed to pass beyond the hedge surrounding her sanctuary.
Some rituals and legends suggest that Brigid's history may date back even beyond the era of the Celts-that she may have taken on some of the aspects of an even more ancient seasonal goddess of the pre-Celtic inhabitants of Ireland and Scotland. In the latter, a series of stories relate how the Cailleach kept a maiden named Bride imprisoned in the high mountains of Ben Nevis. But her own son fell in love with the girl and, at winter's end, he eloped with her. The hag chased them across the landscape, causing fierce storms as she went, but finally she turned to stone and Bride was freed. In such stories, which may date back as much as 2000-3000 years, Brigid becomes a surrogate for a spring/summer goddess whose rule over the land alternated with that of a fall/winter hag. Similarly, the fact that the massive sandstones called sarsens, used in the building of such ancient pre-Celtic monuments as Stonehenge and Avebury, are called Bridestones, suggests that Brigid's identity as a primary goddess caused her name to be used of Neolithic (late Stone Age) divinities of the area.
--------------------------------------------------------------------------------
Cerridwen
Other names: Cerridwyn, Cerridu
Location: Wales
--------------------------------------------------------------------------------
Cerridwen
Cerridwen was worshipped by the people of Wales -- who call themselves the Cymri or friends, for the term "Welsh" means "foreigner" in the language of their British neighbors.
Cerridwen lived on an island in the middle of Lake Tegid with her two children -- the beautiful Creidwy and the ugliest boy in the world, Afagdu. To compensate her son for bestowing such a body on him, the goddess brewed a magical formula that would make her son the most brilliant and inspired of men. For a year and a day, she kept herbs simmering in her caldron, which she left under the care of a little boy named Gwion.
One day, while the goddess was out collecting more herbs for her brew, a few drops of the bubbling liquid splattered onto Gwion's finger. Scowling in pain, he stuck his hand instantly into his mouth. Miraculously, he was able to hear everything in the world and to understand the secrets of both the past and the future.
His enchanted foresight showed him how angry Cerridwen would be when she found a mere mortal had acquired the inspiration intended for her son. So he ran away; the all-knowing Cerridwen realized what had happened and pursued him. Gwion changed himself into a hare; Cerridwen pursued him as a greyhound. So they ran: he as a fish, she as an otter; he as a bird, she as a hawk; he as a grain of wheat, she as a hen.
It was in the final form that she caught and devoured him, bearing him nine months later as a child. She threw the baby into the water where he was caught by a prince and grew into the poet Taliesin, the greatest poet in his language. Thus the Welsh expressed their understanding that death and rebirth were necessary for true inspiration to be brought into this world, showing the Muse, the goddess of inspiration, in a somewhat more terrible form than she appears in other cultures.
--------------------------------------------------------------------------------
Changing Woman/ Estsanatlehi
Other names: Turqouise Woman
Location: Southwest America
--------------------------------------------------------------------------------
Changing Woman / Estsanatlehi
The Apache called the earth goddess by this name, for she never grew old. When her age began to show, she simply walked toward the east until she saw her form coming toward herself. She kept walking until her young self merged with her aging self and then, renewed, returned to her home. Among the Chiricahua Apache, the name of this eternal goddess was Painted Woman. "Turquoise woman" was the Navaho sky-goddess, wife of the sun. She lived in a turquoise palace at the western horizon, where each night she received her luminous husband. Sister (or twin or double) of Yolkai Estsan, the moon's wife, Estsanatlehi was able to make herself young each time she began to age, thus her name, which means the "self-renewing one."
Here is her story: the ancestral goddess Atse Estsan, discovering Estsanatlehi on the ground beneath a mountain, reared her to be the savior of earth's people. When she was grown, Estsanatlehi met a young man; each day they went to the woods to make love. When her parents looked on the ground and saw only one set of footprints, they knew their daughter had taken the sun as a lover.
Delighted at the honor granted their family, they were delighted again when Estsanatlehi gave birth to twins, who grew so miraculously that eight days after birth they were men, ready to seek their father. But when they found his house, the twins found another woman there. Angry at the intrusion, she threatened them with their father's anger as well.
Undeterred, the twins remained and won from their father magic weapons, which they needed to clear the earth of monsters. This they did. After dancing with their mother in celebration, the twins built Estsanatlehi a magnificent home at the sky's end, so that the sun could visit her again.
But the twins' wars with the monsters had depopulated the earth. Estsanatlehi brushed the dust from her breasts. From the white flour that fell from her right breast and the yellow meal from her left, she made paste and molded a man and a woman. Placing them beneath a magical blanket, Estsanatlehi left them. The next morning they were alive and breathing, and Estsanatlehi blessed the creation. For the next four days, the pair reproduced constantly, forming the four great Navaho clans. But the creative urge of Estsanatlehi was not fulfilled. She made four more groups of people, this time from the dust of her nipples-and the women of these clans were thereafter famous for their nipples.
Feeling her creation to be complete, Estsanatlehi retired to her turquoise palace from which she continued to bestow blessings on her people: seasons, plants and food, and the tender sprouts of spring. Only four monsters survived her sons' wars on evil: age, winter, poverty, and famine, which she allowed to live on so that her people would treasure her gifts the more.
--------------------------------------------------------------------------------
Coatlique
Other names:
Location: Central America
--------------------------------------------------------------------------------
Coatlique
The earth was a fivefold "serpent-skirted goddess" to the ancient Mexicans, who counted four directions and a central point, up and down, on their compasses. The fivefold earth goddess therefore sometimes appeared to them as a woman with four sisters; they gathered, it was said, on Coatepec ("Snake Hill") to meditate. There Coatlicue gathered white feathers to adorn her breasts; becoming pregnant while remaining a virgin, she gave birth to the savior-god Quetzalcoatl. In other legends, she was impregnated by emeralds or jade stones.
Sometimes the fivefold goddess was called a moon divinity, wife of the sun-god. She was also called the creator: she was preeminent and pre-existent, floating for eons in a misty world. Even the sun and his magicians did not realize her magnificence. Once they did, however, they brought her love charms, and she suddenly flowered forth as the great mother of all living.
But Coatlicue was the death mother as well. Her most famous images show her as the ruler of life and its end, garlanded with hearts and hands, wearing a skirt of swinging serpents, hung with skulls, vested in a flayed human skin. Coatlicue, honored with spring's earliest flowers, was also rightly attired in claws and snakes, for to the ancient Mexicans the goddess was both Tlaltecuhtli, the ugly earth toad, and Tonantzin, the mother redeemer.
--------------------------------------------------------------------------------
Corn Maiden
Other names: Corn Woman, Corn Mother
Location: Southwest America
--------------------------------------------------------------------------------
Corn Maiden
Uti Hiata is the Pawnee name for "Mother Corn," one of the most important divinities of the Plains Indian culture. Their neighbors, the Arikara, told the Corn Mother's story in detail. From the great blue lake of creation, diving ducks brought up bits of silt to build prairies and foothills. Sky father Nesaru, seeing giants populating the earth, sent a great flood to destroy them; he replanted the earth with maize seeds, which sprouted into human beings. Then he sent Uti Hiata to assist at their birth.
Finding no one on earth, Uti Hiata walked and walked. Suddenly the thunder kidnapped her and hid her beneath the earth. There, she gathered the underworld animals-the mole, the mouse, the badger-and with their help dug through the ground and burst out into the sun. As she emerged, so did the people of the plains, to whom she taught secrets of life and magic and the methods of agriculture and of religious ritual. Satisfied that humanity would live in abundance, she disappeared from the earth, leaving the cedar as an emblem of her existence.
--------------------------------------------------------------------------------
Danu
Other names: Danaan, Don
Location: Ireland
--------------------------------------------------------------------------------
Danu
The greatest of the goddesses of ancient Ireland, Danu was the ruler of a tribe of divinities called Tuatha de Danaan, the people of Danu, who where demoted to fairies called Daoine Sidhe in later times. Her name derives from the Old Celtic dan, meaning "knowledge," and she was probably the same goddess and the Welsh Don. Some scholars see her as the same goddess as Anu, while others contend that she is an aspect of Brigid. There are no legends of her left to elucidate the search for her meaning, but her preeminence among ancient Irish deities remains clear.
--------------------------------------------------------------------------------
Demeter
Other names: Ceres, Damatres, Demeter Erynes, Demeter Louisa, Kidaria, Chamaine, Thesmophoros
Location: Greece
Status:

Single

Here for:

Networking

Hometown:

Erie

Orientation:

Straight

Body type:

Athletic

Ethnicity:

Black / African descent

Religion:

Wiccan

Zodiac Sign:

Capricorn

Children:

Proud parent

Education:

In college
General

Traveling, foreign languages, women, the occults, movies, internet (

www.ancestry.com

,

www.dupontcastle.com/castles

,

forum.skyscaperpage.com

,

www.mixtapetorrent.com

,

www.vladtv.com

,

www.omniglot.com

,

myspace.com/iamtef

,

myspace.com/rollforever007

, playstation, ipod, blackberry, clothes, basketball, rap music, cars and backflipping.

<

Music

Movies

Horror movies

,

Martial Arts

,

Scarface

,

Hoodlum

,

Set It Off

,

Gang of Roses

,

D.E.B.S

,

Saving Face

,

Freeway 2

,

Ultraviolet

, Resident Evil

March 17

, 20" />

Television

American Gangster(BET)

,

Gangland

,

Lockdown Raw

,

Buffy the Vampire Slayer

,

South of Nowhere

,

L Word

, Girltrash(internet short)

Los Angeles

,

Miami

, and Europe. Im glad I only fuck with women you snitches" />

Books

Heroes

Parents, Benjamin Banneker, Elijah McCoy, Lewis Latimer, Norbert Rilleaux, Garrett Morgan, Matthew Henson, Lewis Latimer, Tuskegee Airmen, Buffalo Soldiers, Daniel Hale Williams, Charles Drew, Marcus Garvey, Black Panthers, Shakur family and Barack Obama. Jean Baptiste Pointe DuSabelle, Mae Jamison, Angela Robinson
Los Angeles City College

Los Angeles,CA

Graduated:

N/A

Degree:

Bachelor's Degree

2009 to Present

Gannon University

Erie,PA

Graduated:

N/A

Degree:

Bachelor's Degree

2009 to Present

Lakes High School

Lakewood,WA

Graduated:

2001

Student status:

Alumni

Degree:

High School Diploma

2000 to 2001