just earned the In The Spotlight badge

Because your photos are earning quite a bit of attention.
Mr. Soul hasn't earned any badges yet... have you?
Play

Play Next

Add to queue

Play

Play Next

Add to queue

Play

Play Next

Add to queue

Play

Play Next

Add to queue

Play

Play Next

Add to queue
About me:
Who I'd like to meet:
Soul Harvest Christain Apparel features all original Christian t-shirts & products. Our goals are to not only offer unique designs on quality products, but to also give the customer an opportunity to witness by wearing one of our shirts. While the Christian lifestyle involves many more facets than just your external appearance, a simple message on a shirt could possibly initiate a conversation between you and a lost brother or sister…and that is worth more than the cost of any shirt you could ever buy.



OUR DESIGN CATEGORIES:




Soul Harvest Classics - Various original Christian T-shirt designs that we hope will help you spread The Word! !


---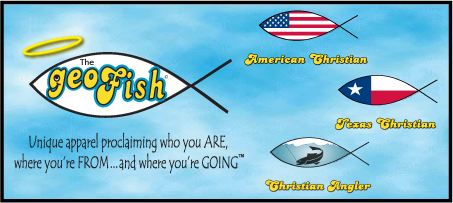 Christian Fish

- The geoFish© are unique individual designs within the body of the Christian Fish Symbol


---



Vintage Retro Designs

- Christian Hippies promote their adoration and concern for Peace & Love thru the teachings of The Bible.


---




Green Christians

- Christians designs that encourage efforts to care for God's creation, to be faithful stewards of God's provision, and to advocate for actions and policies that honor God and protect the environment.

Visit the Soul Harvest Christian Clothing website!
Status:

Single

Hometown:

www.SoulHarvest.net

Zodiac Sign:

Aries