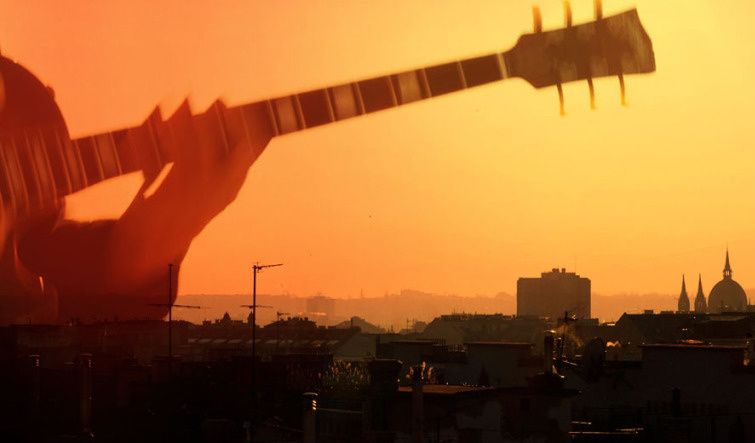 Play

Play Next

Add to queue
Play

Play Next

Add to queue

138 plays

Play

Play Next

Add to queue

60 plays

Play

Play Next

Add to queue

50 plays

Play

Play Next

Add to queue

30 plays

Play

Play Next

Add to queue

53 plays
Genre: Acoustic / Pop / Rock

Location London, Un

Profile Views: 664705

Last Login: 2/27/2013

Member Since 11/2/2006

Website facebook.com/christosmythos

Record Label Who needs that

Type of Label Indie

Bio

I was born, I am alive and as long as I am I will be around

Members

Christos Mythos- Lead Vocals/Guitars Martin Holter- Keyboards/Vocals Rick Buchebner- Bass Christian Eigner- Drums

Influences

..Lou Reed, Jack Johnson and Johnny Cash getting together at a New York penthouse meeting the city cowboy Christos Mythos.. ..Pink Floyd, The Doors, Procol Harum, America, Johnny Cash, Iron Butterfly, Tracy Chapman, Frank Sinatra, U2,.. ..Download Link to my Album, enjoy... .......... <embed type="application/x-shockwave-flash" src="http://cache.reverbnation.com/widgets/swf/44/pro_widget.swf" height="125" width="300" align="top" bgcolor="#ffffff" loop="false" wmode="transparent" quality="best" allowScriptAccess="always" allowNetworking="all" allowFullScreen="true" seamlesstabbing="false" flashvars="id=artist_453605&skin_id=PWFS5011&background_color=F1F1F1&border_color=cccccc&font_color=333333&street_team=false" />

Sounds Like

Christos Mythos
Bio:
Finally, my CD is ready, with the help of Depeche Mode drummer and song writer Chris Eigner, who played the drums, Rick Buchebner, who played bass and coproduced, as well as Gucki Zee, who coproduced and helped me with the lyrics as well as the vocal impression.
Ben harper used to say, thanx to you(the audience) I don't need a record label, which is true in a way, but we all need each other in order to get things going. Enjoy the songs my friends.
Singer Songwriter with greek roots born in Austria, home base in London, New York and Vienna.
Soundtrack composer and producer for many wildlife documentaries, shown all over the planet
Best jingle of the year for the Mercedes Radio and TV spot.
..

Myspace Layouts - Image Hosting - Comments
00:26 | 1071 plays | Jan 29 2009
Christos Mythos has 58982 friends.