No recent updates in this category.
Why not...
Brittany Lathrop hasn't earned any badges yet... have you?
General

Music

Movies

Heroes

Because u have stuck by me and believed in me through it all I thank you and I couldnt love you more! You have helped me through more then i could have ever imagined and I dont think you realize how important you are to me! I LOVE YOU!!!

Nana although you passed when i was still young the impact you had on my life was and is still strong. Not a day goes by that i dont think about you and I thank you for all that you did for me.I Love you and miss you.R.I.P

glitter-graphics.com
About me:
.. .. .. .. .. .. .. .. ..
flowers layout
powered by
HOT

FreeLayouts.com
/
MyHotComments
........................................................... ..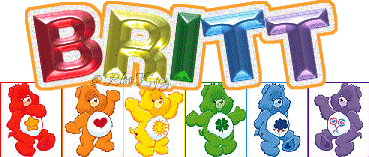 ......
glitter-graphics.com
..

Hi my name is Brittany, I have an amazingly gorgeous and intelligent little girl named Marley Aura Frank and she was born november 20th at 1:05pm and weighed 7lbs110zs and was 21ins long!!!Im going to go to college and majoring in Business Administration for right now. Im pretty excited and cant wait for my life to take its final shove into the life I have always wanted! I dont give up and I know I will succeed. I will work my ass of to get what i want and deserve after all these years of essentially living in a hell based life lol so if i come off as a bitch or bitch a lot its because you fucked up and im letting you know. im no longer dealing with peoples shit i will put you in place and thats all there is to it! Charles Franklin Mattice you will forever be remembered and we will always miss and love you... you were and amazing guy!!!? October 14, 1987~ May 30, 2004. I am also very much at peace with myself, unfortunatly i often struggle with the fact that no one else these days seems to be. No one ever truely seems happy. So no matter how my day goes i try to offer a smile to those who seem to have a down day, a word of advice to all those who ask, and a hug to a friend in need. I believe that if you can make one person smile a day at least you have done your good deed and maybe have opened their eyes to the fact that the world doesnt have to be the way it is. If i can get one person to open their eyes a day then maybe they will pass it on a get 2 people and so on and so forth. I know its a small step, but if that one small step is never taken by a soul then how would anything get set into motion. Think about it. If one person never thought hey Britains a bitch, then who knows if anyone would have ever stepped forward, and where would that leave us today. It always takes one person to open their eyes and take that one small step, even if its taken with a simple hope of that one small step setting something very big into motion for the betterment of our future. I know a few others who try to do the same thing every day and if enough of us can do it then maybe it might work, of course it wont happen over night, or even in this lifetime, that doesnt matter to me. What matters is i know that im making one persons day a little better and with that maybe they opened their eyes and did what they could to pass it on. I am one of those people that takes that small step and does it with a lot of hope that i might just be doing something right to make this world better for our children, grandchildren and so on. I am not a person to wait until its so far along that their is no reversing it in time, i have been trying all my life and will continue to, and if in the end i can say i have only made one person see it all, well honstly that one person will be enough to make me happy, because who knows how many people they may have helped. I stole this quote from a friend of mine named Kevin(KJ) because I fell in love with it immediately:) I also believe it will help a few:) People are afraid of themselves, of their own reality. People are taught that pain is evil and dangerous. Pain is meant to wake us up. People try to hide their pain. But they're wrong. Pain is something to carry, like a radio. You feel your strength in the experience of pain. It's all in how you carry it. That's what matters. Pain is a feeling. Your feelings are a part of you. Your own reality. If you feel ashamed of them, and hide them, you're letting society destroy your reality. You should stand up for your right to feel your pain. -Jim Morrison.
Who I'd like to meet: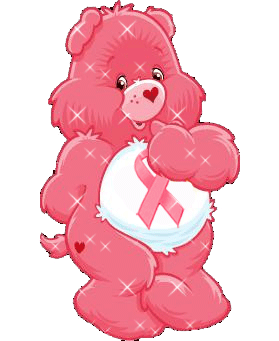 glitter-graphics.com
Status:

In a Relationship

Here for:

Friends

Hometown:

Where ever im happy

Orientation:

Bi

Body type:

5' 10" / Average

Ethnicity:

White / Caucasian

Religion:

Agnostic

Zodiac Sign:

Cancer

Children:

Proud parent

Smoke / Drink:

Yes / No

Education:

In college
Everest institute

Rochester,NY

Graduated:

N/A

Degree:

In Progress

Major:

Business Administration

2009 to Present

Red Creek Hs

Red Creek,New York

Graduated:

N/A

Student status:

Alumni

Degree:

High School Diploma

Major:

Art

Minor:

English

2004 to 2007