Play

Play Next

Add to queue
Play

Play Next

Add to queue

425 plays

Play

Play Next

Add to queue

2,128 plays

Play

Play Next

Add to queue

1,476 plays
Genre: Dutch pop / Happy Hardcore / Japanese Classic Music

Location Please select your region, Un

Profile Views: 48481

Last Login: 12/10/2012

Member Since 10/24/2008

Record Label None

Type of Label Unsigned

Bio

...... .. ....Collector Base Emitter create dynamic and intense sounds and textures which aim to deeply immerse and absorb the listener, demanding undivided attention and avoiding categorization. .. Formed in early 2008, the three-piece released a home-recorded demo over the course of 2008 and 2009 and played in live settings both nationally and internationally including gigs with White Hills (usa), Farflung (usa), Nick Oliveri (usa), And So I Watch You From Afar (ire), Maybeshewill (uk), Seven That Spells (hr), Stonebride (hr), Stake-Off the Witch (italy), Cojones (hr). .. In February 2010 the band self-released their debut EP entitled "Transis", a 40- Minute, three-track EP recorded at Red Room Soundlabs in December of 2009. Leading up to the release of Transis, CBE played small tours in Austria and two shows in the Netherlands in February of 2010. .. In April of 2010, the band embarked on a headlining tour through Slovenia and Croatia which included a headlining a show at the Sonic Doom Fest in Zagreb, Croatia. .... .. ..What others may or may not think about us:.. .. "It' s all in the name, transition from one state into the next. Starting from someplace dark and below the horizon of comprehension slowly rising to some distorted, twisted spot in the centre of active thought. It's face slapping quality, building ever so gradually into a fist, turning into a sonic wall. After being pulled over the top, you are dropped into some black and serene pit locked away in the outer regions of the mind. Calm makes way for the sound of a voice, the only voice you hear on this journey. Listen carefully to the emotional plea to understand the importance and power of the sun in this voice's perception. The journey continues and has you moving at an alternating pace, leaving you thinking...no, actually thinking that you're leaving for some distant place within the mind, as you come to your final stop, you realize you haven't left at all. .. Collector Base Emitter's Ep Transis is one of the biggest surprises that we've had in a while and we find it hard to share our opinions on an emotion, their music can best be described as a flow of small elements around a core consisting of these same elements. You are left with a sense of repetition that you can't really call repetition, all the pieces are there but in a slightly different sequence. These guys are just as great storytellers as they are musicians, composing landscapes for the minds eye. .. The two of us have been listening to this ep and discussing it for some time now, and to be honest with you we could go on and on but more words would just become hollow, check them out for yourself." ..- His and Her opinion.. .. ....other webspaces you can find us on:.... .. ...... .. ...... .. ...... .. © Collector Base Emitter .. backdrop artwork by Joerg Steineck .. ..http://www.joerg-steineck.com.. .. © Joerg Steineck ................ .. .. ..

Members

....BAND CONTACT:.... .. ..Booking, Mailorders, chit-chat: ..CBEmusic@yahoo.com.. .. .. .. please, no booking inquiries on myspace ..

Influences

Sounds Like

.... MUSIC .... .. ..clicking the album artwork will take you directly to our online store.. .. ...... .. .. Transis EP .. (2010) .. ...... .. .. Demo .. (2008) .. ..

other webspaces you can find us on:
© Collector Base Emitter

Transis background artwork by Joerg Steineck

© Joerg Steineck ..

......
Member Since:
October 24, 2008
Sounds Like:
MUSIC
clicking the album artwork will take you directly to our online store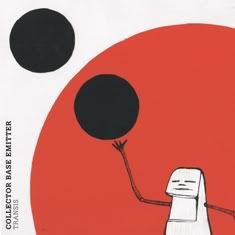 Transis EP (2010)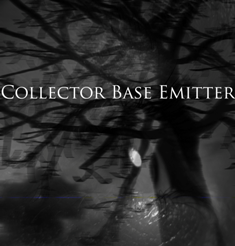 Demo (2008)
Record Label:
None..