Bored Inc. Official Shop!
Bored Inc. is a mother and daughter design team based in Los Angeles. Inspired by their love of Japan, cute animals, food and sweets, they've set out to make the world a cuter place. From everyone's favorite, Stinky Poo, to a miso-soup loving panda, dancing sushi, and donut eating narwhal, their happy, kawaii characters are sure to bring a smile to your face. Remember, 'It's cute to be Bored!'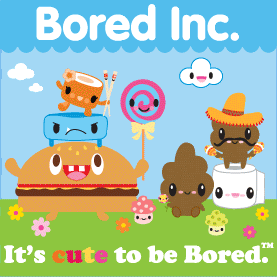 No recent updates in this category.
Why not...