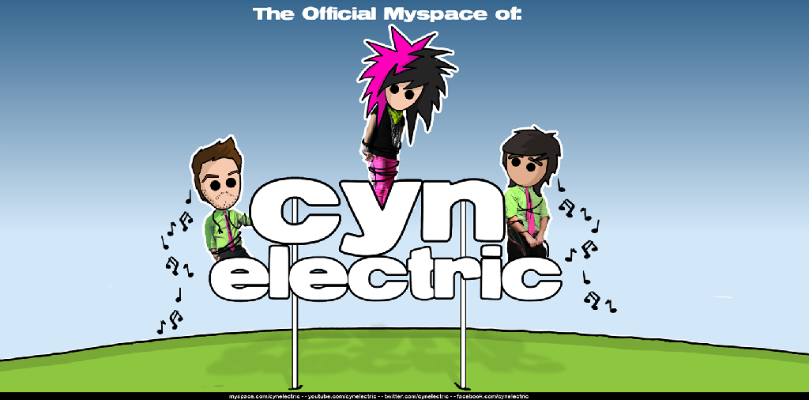 Play

Play Next

Add to queue
Play

Play Next

Add to queue

996 plays

Play

Play Next

Add to queue

1,337 plays

Play

Play Next

Add to queue

274 plays

Play

Play Next

Add to queue

393 plays

Play

Play Next

Add to queue

273 plays
Bio:
Buy our EP on sale now! go to
http://www.cynelectric.com
to purchase it for $6
After years of writing, recording, producing, and performing music alone Cyn Electric is finally no longer a solo act. From the wonderful people who brought you CraigsList comes Cyn's official band under the same name.
I'd like to introduce you to my band mates who in just 4 months I already feel like they are family.
We have the wonderful Gorgeous George, George Fierro, on lead guitar and backup vox, the amazing Italian Stallion, Frank Girardi on drums, and of course we all know the one who started it all, Cyn Electric herself on rhythm guitar and lead vox.
We are currently working out asses off to bring you the best of Cyn Electric. We have a Live EP coming soon as well as many show dates to come. So keep checking back, thanks for tuning in, and don't forget to tell all your friends about the music that keeps a smile on your face and a bounce in your step!