Play

Play Next

Add to queue
Play

Play Next

Add to queue

2,468 plays

Play

Play Next

Add to queue

564 plays

Play

Play Next

Add to queue

360 plays

Play

Play Next

Add to queue

436 plays

Play

Play Next

Add to queue

357 plays
Genre: Country / Pop / Roots Music

Location AU

Profile Views: 32967

Last Login: 8/8/2011

Member Since 2/11/2007

Website www.dannyhooper.com.au

Record Label Unsigned

Bio

.............. ALSO AVAILABLE ON...... .. ............Myspace Layouts.. - ..Myspace Editor.. - ..Hot Comments.. - ..Image Hosting.... An enduring Singer Songwriter, Danny Hooper has pursued a career in music for more than 20 years. Regular family sing-a-longs and the gift of his father's guitar at 10 years of age first sparked Danny's love of music. Falling in love at 18 inspired his first song and since then he has received numerous accolades, both nationally and internationally, for his song-writing talent. Over the years, Danny has led a successful career as a local muso, but is now achieving new levels of success with the release of his debut solo album The Legacy which is receiving rave reviews following the release of his first two Top 40 radio singles, Every Reason and Already Gone. Video clips of the tracks Every Reason and Heartache have both reached Top 40 positions on CMC Video Channel. Danny has won many awards for his talent over the years and his latest 2009 achievements include: Winner of 'SPIRITUAL' category at the ASA (Australian Songwriters Association) awards with his song 'YOU DON'T NEED WINGS TO FLY', Inspired by and written for his mate Sam Bailey who is a C6/C7 Quadraplegic who has defied the odds to become a farmer, pilot, inspirational speaker and best selling author. Sam has now set his next goal to become the first quadriplegic in the world to fly a helicopter. ..

Members

............ WATCH THE VIDEO FOR 'EVERY REASON' .. .. .. .. .. .. .. WATCH THE VIDEO FOR 'HEARTACHE' .. .. .. .. .. .. .. ...... ...... ......

Influences

Danny's influences stretch far and wide. In the early days it was artists like Roy Orbison, Neil Diamond and John Denver. Over the last years Danny is influenced by the likes of Keith Urban, Chris Isaac, Coldplay etc. etc. etc.

Sounds Like
No recent updates in this category.
Why not...
Bio: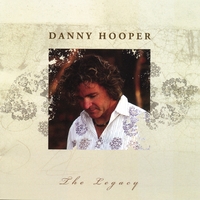 ALSO AVAILABLE ON
..

Myspace Layouts - Myspace Editor - Hot Comments - Image Hosting
An enduring Singer Songwriter, Danny Hooper has pursued a career in music for more than 20 years. Regular family sing-a-longs and the gift of his father's guitar at 10 years of age first sparked Danny's love of music. Falling in love at 18 inspired his first song and since then he has received numerous accolades, both nationally and internationally, for his song-writing talent. Over the years, Danny has led a successful career as a local muso, but is now achieving new levels of success with the release of his debut solo album The Legacy which is receiving rave reviews following the release of his first two Top 40 radio singles, Every Reason and Already Gone. Video clips of the tracks Every Reason and Heartache have both reached Top 40 positions on CMC Video Channel. Danny has won many awards for his talent over the years and his latest 2009 achievements include: Winner of 'SPIRITUAL' category at the ASA (Australian Songwriters Association) awards with his song 'YOU DON'T NEED WINGS TO FLY', Inspired by and written for his mate Sam Bailey who is a C6/C7 Quadraplegic who has defied the odds to become a farmer, pilot, inspirational speaker and best selling author. Sam has now set his next goal to become the first quadriplegic in the world to fly a helicopter. ..
Member Since:
February 11, 2007
Influences:
Danny's influences stretch far and wide. In the early days it was artists like Roy Orbison, Neil Diamond and John Denver. Over the last years Danny is influenced by the likes of Keith Urban, Chris Isaac, Coldplay etc. etc. etc.
Record Label:
Unsigned