No recent updates in this category.
Why not...
www.twitter.com/DedanKasimu hasn't earned any badges yet... have you?
General

SELF DETERMINATION FOR A STRONG BLACK NATION ****RBG CODE OF ETTHICS**** 1. NO SNITCHING The Police, Capitalism, the State etc. are an enemy to the people and to work with them is criminal, Ancestral Treason! Loose lips sink ships, snitching is unforgivable. 2. NO RAPE To Rape is a violation of a persons physical, mental, and spirit. It is Barbaric and anti-African. Rapist should be dealt with. 3. BANG FOR UHURU (FREEDOM) Warriors can only be initiated by an enemy. If you are going to bang-bang on the system, not other Africans. 4. NO EXPLOITATION Don't exploit your people. You live in the hood, they live in the hood and chances are they don't have anything more than you do. We have enough community leaches and pork chop preachers robbing the people. 5. WARRIOR CODE Security first! Protect Women, Children, & Elders. Train; work out get your fighting skills up to par. Police your own community. We don't need pigs overseeing us. 6. NO FALSE FLAGGIN' Red, white, and blue ain't never did shit for you. Don't be a star-spangled slave. Get on the right team; rally round the flag on some Red, Black, and Green. 7. DISCIPLINE Get your mind right, focus and organize your life. Be committed. 8. BUILD SURVIVAL PROGRAMS The People come first. You are your Brother/Sisters keeper. Capitalism teaches individualism, which is anti-African. We have to create programs that are for the best interest of the people (especially Food, Clothing and Shelter). 9. P.E. (POLITICAL EDUCATION) EACH 1 TEACH 1! It is important for African People to have knowldge of self. We have to be able to articulate why we are in the conditions we are in, who put us in these conditions and how can we get out of these conditions. 10. YOUR WORD IS BOND (DEATH BEFORE DISHONOR) Warriors are only as good as their words. Make your word your bond!

Music

Movies

Television

For the past four decades Filiberto Ojeda Rios had been a leading figure in the fight for Puerto Rican independence and against U.S. colonial rule. He was MURDERED by the FBI for his role in a 1983 bank heist.

Heroes

"When white people arrived here They had the bible in their hands And we had the land. Together we prayed Closing eyes, joining hands. But when we opened our eyes We had the bible in our hands While they had the land"

Addressing the need for community controlled schools where our youth are taught African history as it relates to us. As it stands today the curriculum has no relevance to us; our rich cultural heritage is never taught, we do not see ourselves in teaching materials, the teachers do not share cultural experiences, negative assumptions are made about us, the presence of police is prevalent in the school system which is more like jail for our youth and most importantly we do not learn the skills needed in order to become free and independent people. The present educational system is unacceptable because it has demonstrated that it cannot prepare our youth to assume meaningful and productive roles in this society...
www.twitter.com/DedanKasimu has

5207

friends.
About me:
..
Who I'd like to meet:
Dedan Kasimu was born and raised in the Bronx, New York and rose along with the hip hop movement. Back in 1996, through Lord Jamar of Brand Nubian, Dedan met a then young rap group called dead prez and rode with them for almost a decade. dead prez would go on to become one of the most controversial, prolific and political hip hop groups of our time. Acting as road manager, he would travel with dead prez across the country and around the world, along with artists like The Roots, Erykah Badu, Outkast and more. As the two main members of dead prez took different directions, Dedan also moved on to working as music editor with Blow Magazine, an innovative print and dvd hybrid magazine. He brought his connections in the entertainment industry to the table and facilitated many interviews with celebrities, major recording artists, professional athletes, and fashion designers. He has now taken it to the next level with his own blog (
www.gottaeatworldwide.com
) on what's hot in the streets, along with an online magazine called H.E.R. (High End Reality). He creates original content, provides creative direction and works with a team of writers, designers, video crew and photographers. Under the moniker White Gold, he coordinates and promotes a monthly artist showcase called "In The Mood" with rapper Talib Kweli (Blacksmith/Warner Bros.) and a weekly dance party with legendary deejay/producer The Twilight Tone. With his lengthy experience in the entertainment industry, personal style and ear to the street, Dedan Kasimu is a tastemaker and dedicated to working with all different types of artists. He continues to provide his services in marketing, promotions and event planning. Keeping constant with change,Dedan alongside BreadyFilth & Franc Bacon have formed a dangerous trinity of mastermind you wish you knew got together to give you what you didn't know you needed. Worldwide, but posted up in New York City, this messianic triumvirate got together to break a few laws. Fuck what you thought you knew about music, Megabone mashes the best of electronica, hard funk, dark jungle and offensive hip-hop. Slightly recognizable and deeply mysterious, Megabone's roots are nine feet deep. Bready Filfth is a master architect who's built bombs for two quarters; he can make your life a movie for less than your college tuition. Dedan KAsimu a.k.a. Young Libido stays getting stalked, plus he told your ass to get free or die in the 20th century, it's not his fault if you're still in chains. Franc Bacon's been a night crawling insomniac and emissary of Violent Sex since god created leather. Three warriors for free thought and casual sex, Megabone recently gave you (and the internets) "Vibrator". Hold that til they come thru again. "You're welcome." Im naturally practical. In this lifetime I am bound to Earth. There is no escaping the reality around us. The Earth is about as real as it gets; it can be felt, weighed and it has substance. And me being a capricorn,base my life on what is real, not what is imagined. Sensation is valued over thoughts or feelings. I live with my feet on the ground. Others seek my advice because of my basic sensibility. For me, seeing is believing. The earth is my foundation and structure. It's about having a stable base so I don't build my life on shifting sand...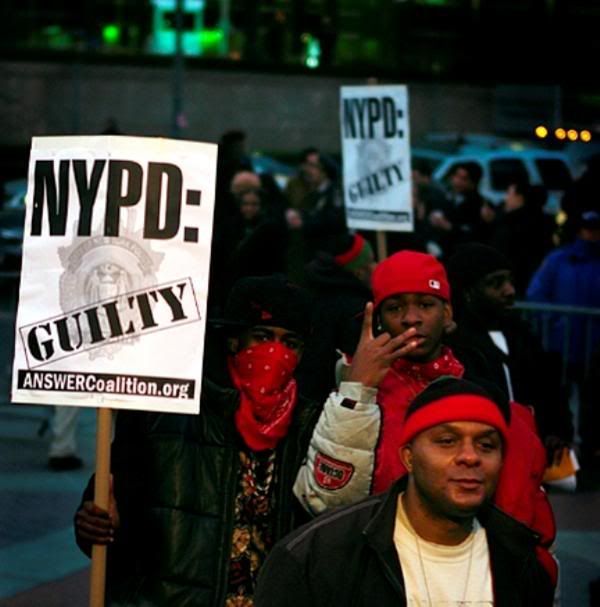 "THUG LIFE" CODE: 1. All new Jacks to the game must know: a) He's going to get rich. b) He's going to jail. c) He's going to die. 2. Crew Leaders: You are responsible for legal/financial payment commitments to crew members; your word must be your bond. 3. One crew's rat is every crew's rat. Rats are now like a disease; sooner or later we all get it; and they should too. 4. Crew leader and posse should select a diplomat, and should work ways to settle disputes. In unity, there is strength! 5. Car jacking in our Hood is against the Code. 6. Slinging to children is against the Code. 7. Having children slinging is against the Code. 8. No slinging in schools. 9. Since the rat Nicky Barnes opened his mouth; ratting has become accepted by some. We're not having it. 10. Snitches is outta here. 11. The Boys in Blue don't run nothing; we do. Control the Hood, and make it safe for squares. 12. No slinging to pregnant Sisters. That's baby killing; that's genocide! 13. Know your target, who's the real enemy. 14. Civilians are not a target and should be spared. 15. Harm to children will not be forgiven. 16. Attacking someone's home where their family is known to reside, must be altered or checked. 17. Senseless brutality and rape must stop. 18. Our old folks must not be abused. 19. Respect our Sisters. Respect our Brothers. 20. Sisters in the Life must be respected if they respect themselves. 21. Military disputes concerning business areas within the community must be handled professionally and not on the block. 22. No shooting at parties. 23. Concerts and parties are neutral territories; no shooting! 24. Know the Code; it's for everyone. 25. Be a real ruff neck. Be down with the code of the Thug Life. 26. Protect yourself at all times.. UPHOLD DIGNITY, RESPECT, AND RIGHT TO DREAM & CREATE WITHOUT LIMITS FOR YOURSELF AND YOUR PEOPLE...UNTIL WE GET THERE...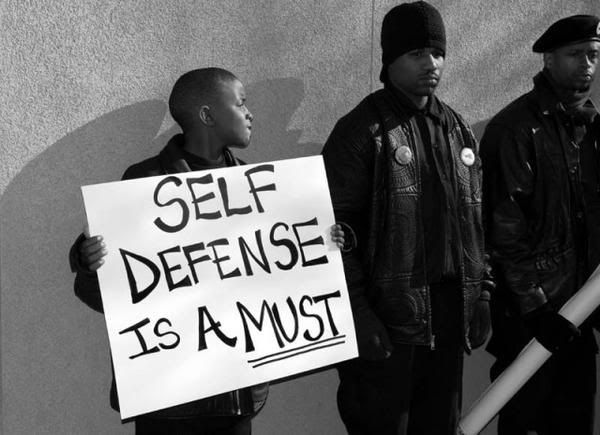 Status:

Single

Here for:

Networking

Orientation:

Straight

Zodiac Sign:

Capricorn

Children:

Proud parent