No recent updates in this category.
Why not...
Destroyed Brand hasn't earned any badges yet... have you?
Play

Play Next

Add to queue

Play

Play Next

Add to queue

Play

Play Next

Add to queue

Play

Play Next

Add to queue

Play

Play Next

Add to queue
About me:
.. ..

..
Destroyed Brand is one of America's rising stars of premium denim and contemporary fashion, made famous by its original "Destroyed Denim", as seen on the likes of Britney Spears, Pamela Anderson, and The Pussycat Dolls.
We were founded in fall of 2005 by entertainment marketing specialist Keith Ruby. Originally named Destroyed Denim, we started off with a modest website and promoted our unique denim and tops exclusively on Myspace. The unique combination of products, which included the novel concept of allowing customers to send in their favorite pair of denim to be custom "destroyed", built the brand a strong and loyal customer base from the ground up. In addition to the denim service, we offered customers a selection of distressed men's and women's jeans, shirts, tanks and hoodies, all of which further added to the marketability of the brand. The fact that we were also building a clothing line and name almost entirely from a social community was unheard of and gained the attention of the media.
Destroyed Brand quickly became an online sensation, receiving 25 million profiles views and extensive media coverage, which included The Tyra Banks Show, The Economist, Business 2.0, The Wall Street Journal, Vanity Fair and Playboy Magazine. In 2006, Ruby was named by Advertising Age Magazine as a Marketing 50 Honoree as one of America's leading marketers, in recognition for his viral marketing efforts and creating Destroyed Brand
In fall of 2007, through Ruby's connections in Los Angeles, a well known celebrity stylist was given a few pairs of our original women's denim for her celebrity clients. Pop star and tabloid icon Britney Spears happened to be one of them. Both the stylist and Spears fell in love with the jeans, insisting that they be worn prominently in her next video "Piece of Me". The video featured 17 shots of Britney wearing our very identifiable denim.
After its debut in December 2007, "Piece of Me" quickly became one of the most watched music videos in the world through a multiplicity of media, and was featured in various print publications and across the internet. "Piece of Me" received 55 million profile views on Youtube alone. The video helped Destroyed Brand generate further buzz and tabloid fashion press, including mentions in OK Magazine, US Weekly, Life and Style Magazine, and E!'s Instyle.com. Most recently, the video swept this year's MTV Video Music awards, triumphantly winning "Best Video of the Year", "Best Pop Video" and "Best Female Artist of the Year" awards, officially marking Spears' comeback as the first lady of pop.
The future is bright for Destroyed Brand as we develop our first retail collection of premium denim, tops and headwear for fine boutiques and department stores across America and around the world. Get ready to see fine detailed destroyed, wet, dirty, colored, vintage denim along with an assortment of hot cut/sew knit tops and hats. We are working feverishly away preparing an anticipated December 2008 launch. Serving as a teaser to this full release, our first 6 premium women's denim pieces are now available exclusively on our website www.destroyedbrand.com.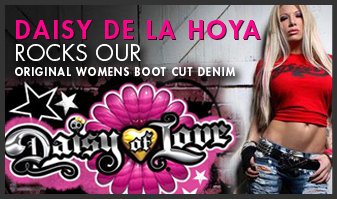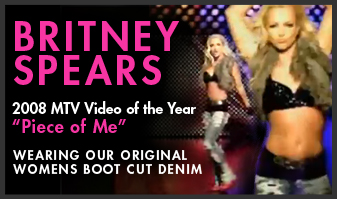 Main Office 323.969.9700 business@destroyedbrand.com
Customer Service 323.786.9329 or orders@destroyedbrand.com




Show some love for Destroyed Brand! Copy and paste the codes for these banners onto your profile or website.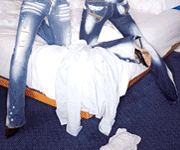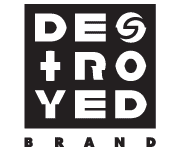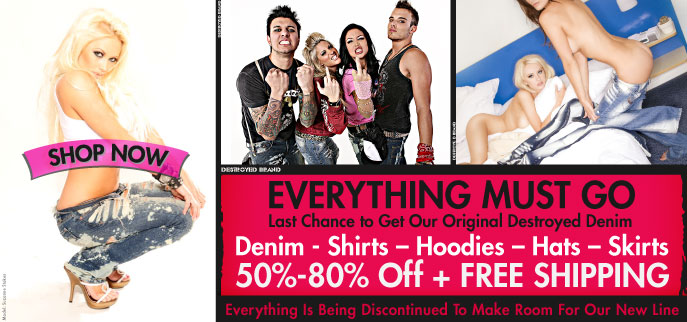 ..
Who I'd like to meet:
Status:

Single

Zodiac Sign:

Libra