Play

Play Next

Add to queue
Play

Play Next

Add to queue

259 plays

Play

Play Next

Add to queue

79 plays

Play

Play Next

Add to queue

59 plays

Play

Play Next

Add to queue

57 plays

Play

Play Next

Add to queue

109 plays
Genre: Folk / Fusion / Trance

Location Richmond, California, US

Profile Views: 12042

Last Login: 6/10/2012

Member Since 4/16/2008

Website myspace.com/didjrhythm

Type of Label Major

Bio

....................real..editor....best profile tools................real..editor....best profile tools.............. John Villa is an accomplished performer and teacher of the Didjeridu and World Percussion, he has been focusing his performance and academic career on various World Music traditions since the late 1980s. Mr. Villa's deep commitment to world music has been supported by his completion of a BFA in World Music Performance at California Institute of the Arts (2003) where he studied world percussion instruments and music technology. In 2007 he completed a Masters in Music at the School of Oriental and African Studies (SOAS) in the University of London where he studied the music of North Africa and the Middle East. He has demonstrated his passion for World Music Performance and Ethnomusicology by traveling to Australia, Morocco and Bali to study music performance, engage in research and conduct audio and video field recordings. As a Didjeridu player John has more than 20 years of study, performance and teaching experience and he apprenticed in the art of making and playing Didjeridus with Wardaman Aboriginal Elder Yidumduma Bill Harney in Australia. In Morocco he studied with master drummers from the Sufi and Arab Andalusian music traditions and performed with Sufi musicians (from the Gnawa, Aissawa, Jilala and Hamadcha brotherhoods) in festivals and Sufi gatherings. He has also studied with masters of Middle Eastern, Indian and Indonesian percussion in the U.S.A. and U.K. Mr. Villa has shared his experience with the public by performing in concerts and festivals such as JTDidgefest (2005), Earthdance (2003), the World Festival of Sacred Music in Los Angeles (1999, 2002 and 2005),the Beloved Festival (2008), the Global Sound Conference in Los Angeles (2008) and the Fes International Festival of Dance (2007). John has had the honor of performing with leading world music artists such as Omar Faruk Tekbilek, Hamsa Lila, Naser Musa and Sound Healer Jonathan Goldman. He has also given lectures and demonstration concerts in universities and schools. In the academic year of 2006-2007 Mr. Villa was the instructor and director for the SOAS Middle Eastern Music Ensemble percussion section. He has taught workshops, and private lessons as well as worked as a recording artist, touring performer, audio engineer and producer. He produced and performed in a multi-media music performance for the World Festival of Sacred Music 2005 in Los Angeles. The performance titled "Sounds and Visions of the Dreamtime" was an exploration of Australian Aboriginal Wisdom and Mythology that featured traditional storytelling and song by Yidumduma Bill Harney accompanied by Mr. Villa playing Didjeridu. The event was enhanced with projected photo and video images of Aboriginal rock art, landscapes and animals with surround sound design from field recordings gathered in the Australian Bush by Mr. Villa and sound technician Tim Stutts. John is currently performing with the trio "DidjeTal" which also features Evan Fraser: www.myspace.com/evanfraser and Aharon Wheels Bolsta: www.rhythmwheels.com. He is working on North African and Middle Eastern drumming and Didjeridu instructional videos and he is a percussionist for the group "Eliyahu and the Qadim Ensemble"www.qadimmusic.com. ...... Check out this video of John Villa playing one of his drum compositions with Josh Green at the School of Oriental and African Studies in London. ..Durat al-Iqaat (Cycles of Rhythm)...... .. .. .. .. .. .. .... Check out this traditional Australian Aboriginal piece with Yidumduma Bill Harney (Voice and Clapstick), John Villa (Didjeridu and Photography) and Tim Stutts (Sound Design). Recorded live at the World Festival of Sacred Music in Los Angeles 2005. ..Nai Nallah Nai...... .. .. .. .. .. .. .... New video of "Eliyahu and the Qadim Ensemble" .. .. .. .. .. .. .. .. .. .. .. .. .. .. .. Check out the link to this article in my blog. ......

Members

Influences

Australian Aboriginal music, Swapan Chaudhuri, Hands On'Semble, Sufi Brotherhoods of Morocco (Hamadcha, Aissawa, Gnawa, Jilala), Arab Andalusian and Melhoun Music,Arabic,Persian,Indian and Turkish Music. Frame Drums !!!!!!!!!!!!!!! And so much more.

Sounds Like
No recent updates in this category.
Why not...
01:05 | 275 plays | Mar 27 2009
Bio:
..
real

editor

best profile tools
..
real

editor

best profile tools
John Villa is an accomplished performer and teacher of the Didjeridu and World Percussion, he has been focusing his performance and academic career on various World Music traditions since the late 1980s. Mr. Villa's deep commitment to world music has been supported by his completion of a BFA in World Music Performance at California Institute of the Arts (2003) where he studied world percussion instruments and music technology. In 2007 he completed a Masters in Music at the School of Oriental and African Studies (SOAS) in the University of London where he studied the music of North Africa and the Middle East. He has demonstrated his passion for World Music Performance and Ethnomusicology by traveling to Australia, Morocco and Bali to study music performance, engage in research and conduct audio and video field recordings. As a Didjeridu player John has more than 20 years of study, performance and teaching experience and he apprenticed in the art of making and playing Didjeridus with Wardaman Aboriginal Elder Yidumduma Bill Harney in Australia. In Morocco he studied with master drummers from the Sufi and Arab Andalusian music traditions and performed with Sufi musicians (from the Gnawa, Aissawa, Jilala and Hamadcha brotherhoods) in festivals and Sufi gatherings. He has also studied with masters of Middle Eastern, Indian and Indonesian percussion in the U.S.A. and U.K. Mr. Villa has shared his experience with the public by performing in concerts and festivals such as JTDidgefest (2005), Earthdance (2003), the World Festival of Sacred Music in Los Angeles (1999, 2002 and 2005),the Beloved Festival (2008), the Global Sound Conference in Los Angeles (2008) and the Fes International Festival of Dance (2007). John has had the honor of performing with leading world music artists such as Omar Faruk Tekbilek, Hamsa Lila, Naser Musa and Sound Healer Jonathan Goldman. He has also given lectures and demonstration concerts in universities and schools. In the academic year of 2006-2007 Mr. Villa was the instructor and director for the SOAS Middle Eastern Music Ensemble percussion section. He has taught workshops, and private lessons as well as worked as a recording artist, touring performer, audio engineer and producer. He produced and performed in a multi-media music performance for the World Festival of Sacred Music 2005 in Los Angeles. The performance titled "Sounds and Visions of the Dreamtime" was an exploration of Australian Aboriginal Wisdom and Mythology that featured traditional storytelling and song by Yidumduma Bill Harney accompanied by Mr. Villa playing Didjeridu. The event was enhanced with projected photo and video images of Aboriginal rock art, landscapes and animals with surround sound design from field recordings gathered in the Australian Bush by Mr. Villa and sound technician Tim Stutts. John is currently performing with the trio "DidjeTal" which also features Evan Fraser: www.myspace.com/evanfraser and Aharon Wheels Bolsta: www.rhythmwheels.com. He is working on North African and Middle Eastern drumming and Didjeridu instructional videos and he is a percussionist for the group "Eliyahu and the Qadim Ensemble"www.qadimmusic.com.

Check out this video of John Villa playing one of his drum compositions with Josh Green at the School of Oriental and African Studies in London. Durat al-Iqaat (Cycles of Rhythm)
.. Check out this traditional Australian Aboriginal piece with Yidumduma Bill Harney (Voice and Clapstick), John Villa (Didjeridu and Photography) and Tim Stutts (Sound Design). Recorded live at the World Festival of Sacred Music in Los Angeles 2005. Nai Nallah Nai
.. New video of "Eliyahu and the Qadim Ensemble" Check out the link to this article in my blog.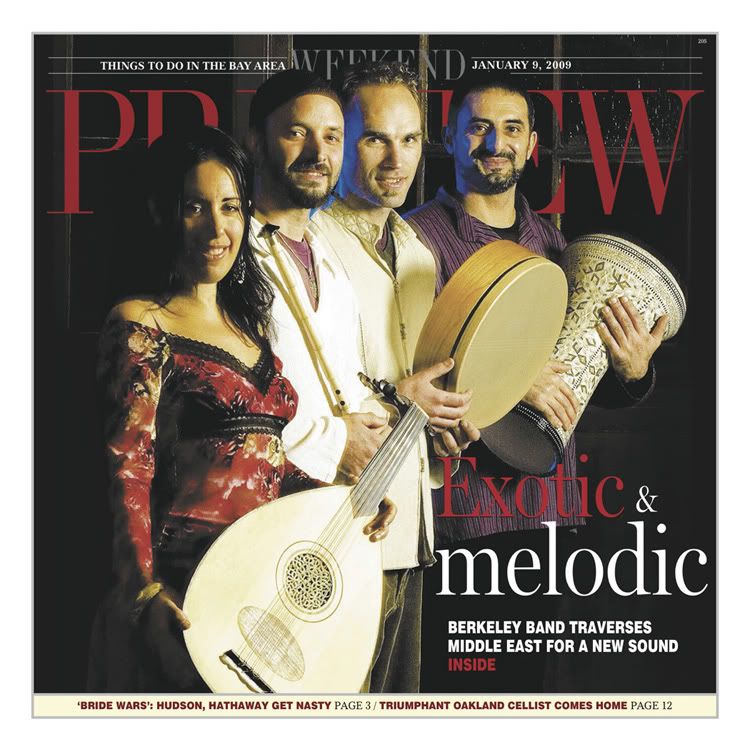 Member Since:
April 16, 2008
Influences:
Australian Aboriginal music, Swapan Chaudhuri, Hands On'Semble, Sufi Brotherhoods of Morocco (Hamadcha, Aissawa, Gnawa, Jilala), Arab Andalusian and Melhoun Music,Arabic,Persian,Indian and Turkish Music. Frame Drums !!!!!!!!!!!!!!! And so much more.