Play

Play Next

Add to queue
Genre: Acoustic / Ambient / Psychedelic

Location Safed, Is

Profile Views: 77385

Last Login: 2/5/2012

Member Since 10/28/2006

Website www.vibedeck.com/cosmicevent

Record Label Cosmic Event

Type of Label Indie

Bio

Digital Samsara is a cooperation of russian-israeli composer and producer Shani Ben-Canar (Cosmic Event Production) with many talented musicians from all around the globe. Touching on a range of musical genres from fully acoustic ethno to electroacoustic ambient, from world electronica to psychedelic trance, Digital Samsara are recognized for the exotic blend of sounds of diverse cultural traditions with voices of contemporary cyberspace technologies. Digital Samsara are actively involved in experiments in music, multimedia art, filmmaking & event production. Touching on a range of musical genres from fully acoustic ethno to electroacoustic ambient, from world electronica to psychedelic trance, Digital Samsara are recognized for the exotic blend of sounds of diverse cultural traditions with voices of contemporary cyberspace technologies. -- REVIEWS -- // moksha_mind : "There are definitely some really classy world sounds here with solid jazzy, loungey vibes and just the right pinch of psychedelia sprinkled throughout. The overtone singing is very nice. A few tracks are floaty and very minimal at times, but it was very good for me. Absolutely stunning!" // DJ Drifter : "With such an influx of Eastern influenced chillout, especially in the psychedelic scene, it seemed that this would just be another album in a long list of similar artistry. Boy was I wrong! This album has a fantastic balance of organic instruments paired with drifting synth ambience. The music is focused and richly textured. There was serious devotion and love that went into the writing of this album. Rather than compare them to others, I would just tell you that if you enjoy Eastern influenced ambient music, or top notch psychill....then you need to pick this one up for your collection. One of the best albums I have heard in several years!!" // Matt Howarth : "This release from 2006 offers 53 minutes of dreamy trance music. Middle Eastern styles conspire with modern technology, resulting in a serene dose of electronic trance music. Strong percussion supports a nest of undulating electronics with stately guitar lingering around the rippling edges. Mournful trumpet lends a strident proclamation to the lazily flowing melodies. The electronics gurgle and bubble with sedate character, oozing slyly through the mix and evoking tenuous substance. Western guitar provides an eloquent way station to the real world, establishing heart in a sea of atmospheric demeanor. These strings act like an anchor, tethering the soul to the body while the music draws the mind forth to wander ectoplasmic realms. Luxuriant percussion applies itself to stable rhythms as well as tentative beats, dependably enhancing the daze without disturbing the dreamer. In one instance, vocal strains provide an ethereal presence, like a holy man calling out in the nocturnal distance. While often exhibiting substantial body, the overall flair of this music is serene and introspective." .. .. .. .. .. .. .. .. .. .. DISCOGRAPHY -- "Observing Phenomena" 2005, "Blue Beryll" 2006, "Ceasefire" 2007, "India & Nepal discovered by DS" 2008 (music & video DVD) // COMPILATIONS -- "Patchuli Sexy Lounge" (Patchuli), "Psychacra" (Geomagnetic) .. .. .. .. .. .. .................. ...... ..Myspace Backgrounds.... ...... .. .. .. .. .. .. .. .. .. .. .. .. .. .. .. .. .. .. .. .. ..

Members

[b]Shani Ben-Canar[/b] - composition, oud, saz, guitar, percussion, programming [b]Valerie Dechen Paley[/b] - visuals, percussion, cura -- not forgetting all the great musicians who took part in live performances and recordings -- Dirk Kunesh - trumpet, didgeridoo, irish flutes, overtones / Shahar Kaufman - electric & acoustic guitars, / Cobi Klar - bass, programming / Dima Maltsev - piano & rhodes / Ilia Mazia - duduk / Uri Shefi - djumbush & lira / Pavel Skvortsov - balalaika, percussion /Ignat Karmalito - keyboard, percussion / Baba Alex - bansuri flute, shennai, vocals / Kamod Raj Palampuri (Gino) - tabla / Elvis Lobos - electric guitar / Binod Katuwal - flutes, didgeridoo, percussion / Gabriel Aizenman - drums / Vitaly Podolsky - accordion / Eugeny Babaichev - accordion / Victor Netesov - trumpet, flugelhorn, didgeridoo, percussion / Sania Kroitor - violin / Clemento Muskal - nei, zurna / Semen Ositiansky - clarinet / Ivan Shumilov - flute, crumhorn

Influences

Bach, Hendel, Chaikovsky, Debussy, The Beatles, Weather Report, Yes, Pink Floyd, Salif Keita, Irakere, Musa Eroglu, Sade, Paul Simon, Aquarium, Jaco Pastorius, Joni Mitchell and many other great musicians....

Sounds Like

Original World Electronic Music
Touching on a range of musical genres from fully acoustic ethno to electroacoustic ambient, from world electronica to psychedelic trance, Digital Samsara is recognized for the exotic blend of sounds of diverse cultural traditions with voices of contemporary cyberspace technologies. Digital Samsara is actively involved in experiments in music, multimedia art, filmmaking & event production. .
Bio:
-- REVIEWS -- // moksha_mind : "There are definitely some really classy world sounds here with solid jazzy, loungey vibes and just the right pinch of psychedelia sprinkled throughout. The overtone singing is very nice. A few tracks are floaty and very minimal at times, but it was very good for me. Absolutely stunning!" // DJ Drifter : "With such an influx of Eastern influenced chillout, especially in the psychedelic scene, it seemed that this would just be another album in a long list of similar artistry. Boy was I wrong! This album has a fantastic balance of organic instruments paired with drifting synth ambience. The music is focused and richly textured. There was serious devotion and love that went into the writing of this album. Rather than compare them to others, I would just tell you that if you enjoy Eastern influenced ambient music, or top notch psychill....then you need to pick this one up for your collection. One of the best albums I have heard in several years!!" // Matt Howarth : "This release from 2006 offers 53 minutes of dreamy trance music. Middle Eastern styles conspire with modern technology, resulting in a serene dose of electronic trance music. Strong percussion supports a nest of undulating electronics with stately guitar lingering around the rippling edges. Mournful trumpet lends a strident proclamation to the lazily flowing melodies. The electronics gurgle and bubble with sedate character, oozing slyly through the mix and evoking tenuous substance. Western guitar provides an eloquent way station to the real world, establishing heart in a sea of atmospheric demeanor. These strings act like an anchor, tethering the soul to the body while the music draws the mind forth to wander ectoplasmic realms. Luxuriant percussion applies itself to stable rhythms as well as tentative beats, dependably enhancing the daze without disturbing the dreamer. In one instance, vocal strains provide an ethereal presence, like a holy man calling out in the nocturnal distance. While often exhibiting substantial body, the overall flair of this music is serene and introspective." DISCOGRAPHY -- "Observing Phenomena" 2005, "Blue Beryll" 2006, "Ceasefire" 2007, "India & Nepal discovered by DS" 2008 (music & video DVD) // COMPILATIONS -- "Patchuli Sexy Lounge" (Patchuli), "Psychacra" (Geomagnetic) .. .. .. ..
..
.. Myspace Backgrounds
Member Since:
October 28, 2006
Members:
Shani Ben-Canar - oud, saz, guitar, percussion, programming / Valerie Dechen Paley - visuals, percussion -- not forgetting all the great musicians who took part in live performances and recordings -- Dirk Kunesh - trumpet, didgeridoo, irish flutes, overtones / Shahar Kaufman - electric & acoustic guitars, fx & programming / Cobi Klar - bass, programming / Dima Maltsev - piano & rhodes / Ilia Mazia - duduk / Uri Shefi - djumbush & lira / Pavel Skvortsov - balalaika, percussion / Baba Alex - bansuri flute, shennai, vocals / Kamod Raj Palampuri (Gino) - tabla / Ignat Karmalito - keyboards, percussion, kalimba / Elvis Lobos - electric guitar / Binod Katuwal - flutes, didgeridoo, percussion / Gabriel Aizenman - drums / Vitaly Podolsky - accordion / Eugeny Babaichev - accordion / Victor Netesov - trumpet, flugelhorn, didgeridoo, percussion / Sania Kroitor - violin / Clemento Muskal - nei, zurna / Semen Ositiansky - clarinet / Ivan Shumilov - flute, crumhorn
.. ..
Influences:
Bach, Hendel, Chaikovsky, Debussy, The Beatles, Weather Report, Yes, Pink Floyd, Salif Keita, Irakere, Musa Eroglu, Sade, Paul Simon, Aquarium, Jaco Pastorius, Joni Mitchell and many other great musicians....
Sounds Like:
Original World Electronic Music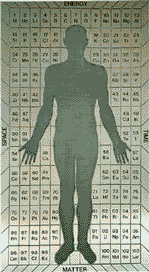 Record Label:
Cosmic Event