Play

Play Next

Add to queue
About me:
..
..
..
..
..

Visit our
DIRECT DRIVE
Resident DJs on Myspace:
DJ SEOUL
/
DJ SEEN
/
REID SPEED
/
RAW Q
/
DATCYDE
DIRECT DRIVE
is New York City's premiere Jungle Drum and Bass event drawing a die-hard audience for the most forward and up-front music and beats that this ever-expanding genre has to offer.
DIRECT DRIVE
has been a constant presence in New York City's underground dance scene for over 8 years, organizing and hosting numerous events at many high profile venues such as Baktun, Avalon, Spirit, BED, The Roxy, SOBs, Sullivan Room, the former Limelight, BLVD, Duvet, Crash Mansion, The Pink, Rothko, The Delancey, Rare aka R&R, Jet Lounge, Centro-Fly, Filter 14, as well as events in LA and the Delano in South Beach Miami.
DIRECT DRIVE
partnered up with
Dub War
(Dub Step) and
Mic Wreck
(Hip Hop), expanding its brand into different markets and sounds.
For more information on Dub War Recordings and upcoming releases and events then click below:
For more information on Mic Wreck Recordings and upcoming releases and events then click below:
DJs that have played:
Zinc, Marcus Intalex, Shy Fx, Calibre, DJ Marky, Patife, XRS, Adam F, Andy C, Shimon, Moving Fusion, Fresh, Aphrodite, Goldie, Grooverider, Fabio, Swift, SS, John B, Dr. S. Gachet, Kenny Ken, L Double, Fierce, Trace, Ed Rush, Optical, Jumping Jack Frost, Bryan Gee, J Majik, Photek, Fierce, Usual Suspects, Pascal, Dylan, Dom & Roland, Stakka, London Elektricty, Commix, Logistics, Technical Itch, Dazee, Bad Company UK, DJ Hype, Pascal, Krust, DJ Die, SUV, Roni Size, Klute, Dara, DB, Dieselboy, Evol Intent, J Smooth, Ink & Loxy, Panacea, Pish Posh, Moving Fusion, DJ Rap, LTJ Bukem, Nookie, MC Fats, MC Rage, MC Foxy, Killa Kella, MC MC, Posi-D, Dynamite MC, Fearless, Warren G, DRS, Rhyme Tyme, MC Stamina, etc...
DIRECT DRIVE
is also a special events promotion that also hosts Dub-Step, Breakbeat, House & Hip Hopwhile staying true to the love of all music and offering diversity.
DJs that have played:
Black Sheep, Sugar Hill Gang, The Beatnuts, Jeru the Damaja, Quest Love of the Roots, DJ Spinna, Kool DJ Red Alert, Mike G of the Jungle Brothers, Mace of De La Soul, OC of Diggin in the Crates Crew, NYOIL, DJ Ru of Ministry of Sound, Freq Nasty, DJ Spinna, DJ Craze, J Smoke, Jazzanova, Code 9, Loefah, Digital Mystikz, Skream, Joe Nice and many more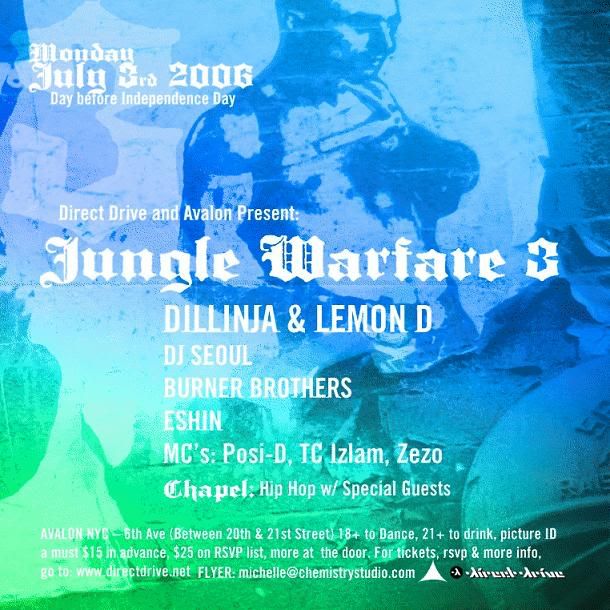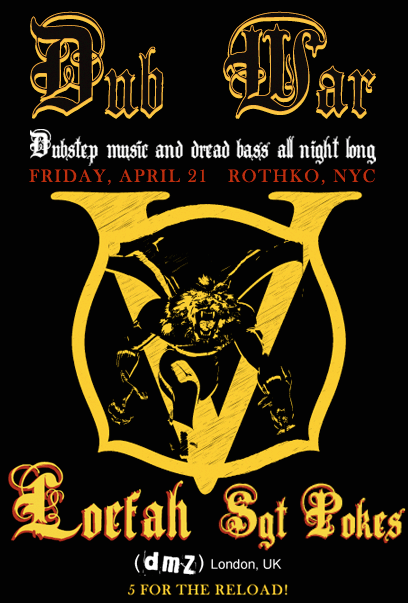 ..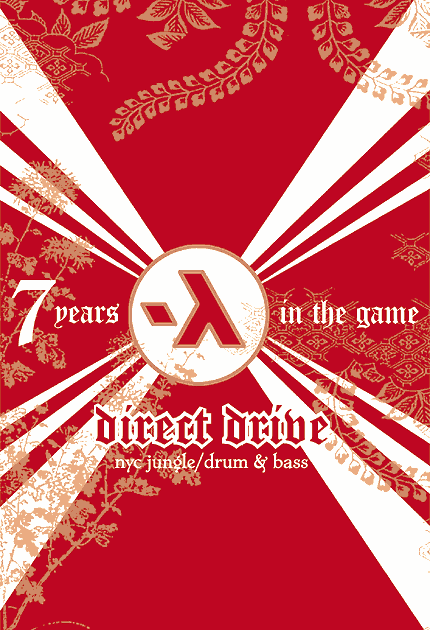 As Heard On:
Who I'd like to meet:

Other Junglists, electronic music fans, current or former Drum and Bass fans, hustlers, ravers, ex-ravers, pary people, music fan-addicts, people who inspire others through conversation, art, music, kindness, etc...
Status:

In a Relationship

Here for:

Networking, Friends

Hometown:

Earth

Zodiac Sign:

Libra

Occupation:

ENTREPENEUR
HPS

New York, NY US

Real Estate Financing/ Developer/ Equity
Nightlife
Marketing
Promoter

mix and blend - keep people moving

Music
Production
Producer