Play

Play Next

Add to queue
About me:
..
The Director Spotlight is a continuing series of tribute pages to the important classic and contemporary filmmakers of the cinema.
Carletto di San Giovanni, an aspiring filmmaker and artist in New York City, created this platform over the past three years. He manages and updates these pages, as he finds new materials on each director.
Underneath each photograph on this page is a quote, the director's name, and two highlighted links to the individual's MySpace and Facebook tributes. To view the tribute pages and to send a friend request or become a fan, click on the blue links. These links will take you there directly.
For questions, suggestions, or comments, send correspondence to:
carletto@directorspotlight.com
---
To learn more about Carletto,
please click on his caricature below:
CARLETTO DI SAN GIOVANNI

"It is only when I am doing my work that I feel truly alive... There is no end. There is no beginning. There is only the infinite passion of life."
--FEDERICO FELLINI (1920-1993) MySpace . Facebook
"A film is - or should be - more like music than like fiction. It should be a progression of moods and feelings. The theme, what's behind the emotion, the meaning, all that comes later."
--STANLEY KUBRICK (1928-1999) MySpace . Facebook
"Blondes make the best victims. They're like the virgin snow that shows up the bloody footprints."
--ALFRED HITCHCOCK (1899-1980) MySpace . Facebook
"Film as dream, film as music. No art passes our conscience in the way film does, and goes directly to our feelings, deep down into the dark rooms of our souls."
--INGMAR BERGMAN (1918-2007) MySpace . Facebook

"For me, filmmaking combines everything. That's the reason I've made cinema my life's work. In films, painting and literature, theatre and music come together. But a film is still a film."
--AKIRA KUROSAWA (1910-1998) MySpace . Facebook
"All my pictures are built around the idea of getting in trouble and so giving me the chance to be desperately serious in my attempt to appear as a normal little gentleman."
--CHARLES CHAPLIN (1889-1977) MySpace . Facebook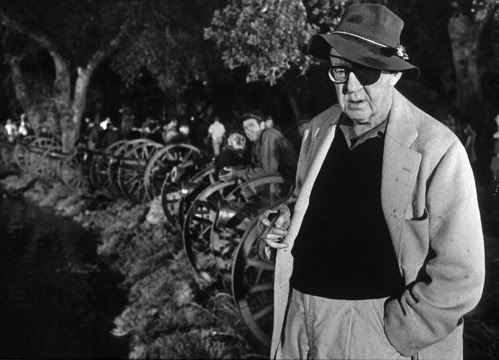 "There's so much more that goes into it. There's strength, flexibility and explosiveness, and we focused more on that stuff. If you have technique, the rest will come."
--JOHN FORD (1894-1973) MySpace . Facebook
"The enemy of art is the absence of limitations... A good artist should be isolated. If he isn't isolated, something is wrong... I started at the top and worked my way down."
--ORSON WELLES (1915-1985) MySpace . Facebook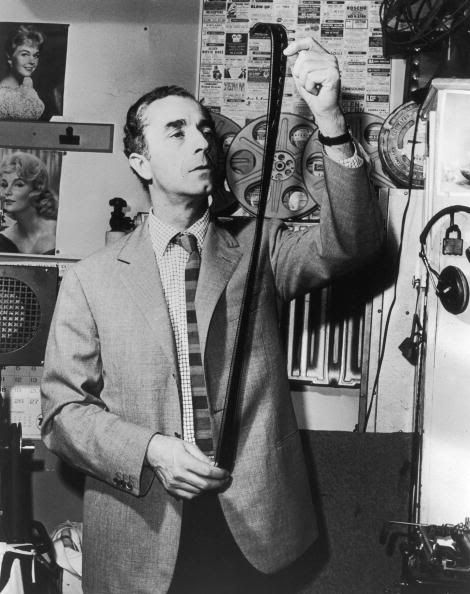 "My contribution to the formation of a new cinematic language is a matter that concerns critics. And not even today's critics, but rather those of tomorrow, if film endures as an art and if my films resist the ravages of time."
--MICHELANGELO ANTONIONI (1912-2007) MySpace . Facebook
"A director must be a policeman, a midwife, a psychoanalyst, a sycophant and a bastard."
--BILLY WILDER (1906-2002) MySpace . Facebook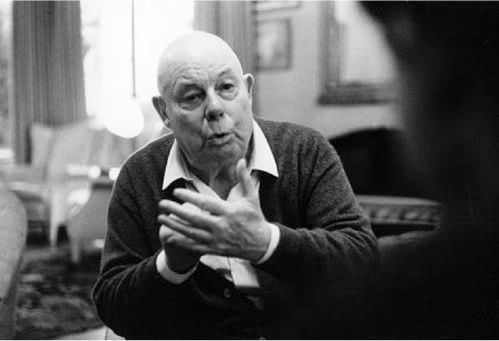 "To the question, 'Is the cinema an art?' my answer is, 'what does it matter?'… You can make films or you can cultivate a garden. Both have as much claim to being called an art as a poem by Verlaine or a painting by Delacroix… Art is 'making'."
--JEAN RENOIR (1894-1979) MySpace . Facebook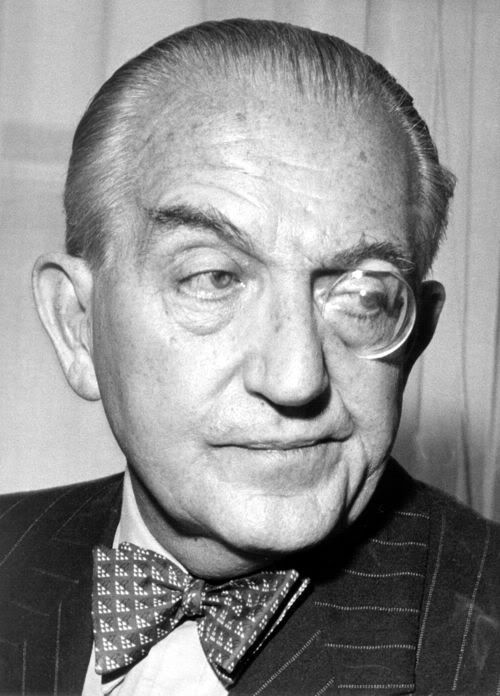 "Each picture has some sort of rhythm, which only the director can give it. He has to be like the captain of a ship."
--FRITZ LANG (1890-1976) MySpace . Facebook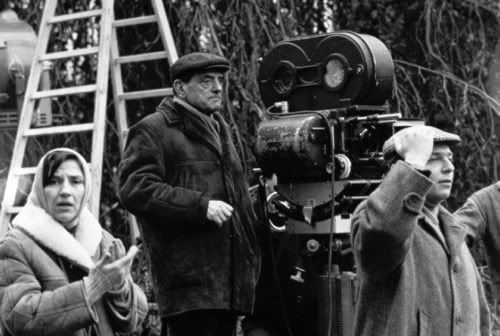 "Sex without religion is like cooking an egg without salt. Sin gives more chance to desire... "Thank God I'm an atheist."
--LUIS BUNUEL (1900-1983) MySpace . Facebook
"I have formulated my own directing style in my head, proceeding without any unnecessary imitation of others."
--YASUJIRO OZU (1903-1963) MySpace . Facebook
"Because of the movies I make, people get nervous. They think of me as difficult and angry. I am difficult and angry, but they don't expect a sense of humor. And the only thing that gets me through is a sense of humor."
--MARTIN SCORSESE (1942-Present) MySpace . Facebook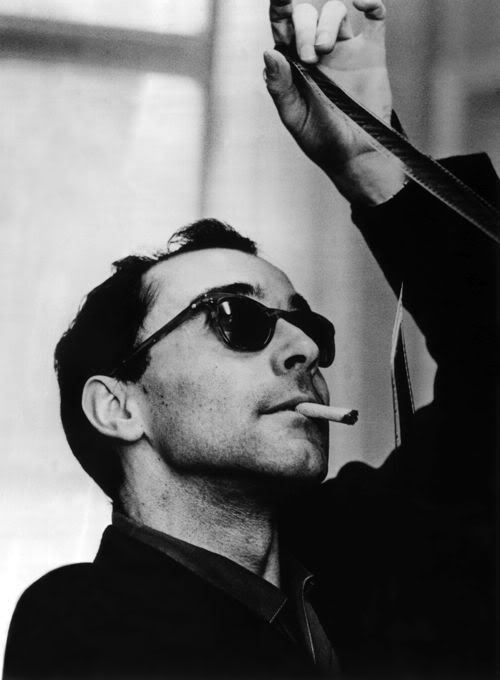 "Beauty is composed of an eternal, invariable element whose quantity is extremely difficult to determine, and a relative element which might be, either by turns or all at once, period, fashion, moral, passion."
--JEAN-LUC GODARD (1930-Present) MySpace . Facebook
"I've lost all my money on these films. They are not commercial. But I'm glad to lose it this way. To have for a souvenir of my life pictures like Umberto D. and Bicycle Thieves."
--VITTORIO DE SICA (1902-1974) MySpace . Facebook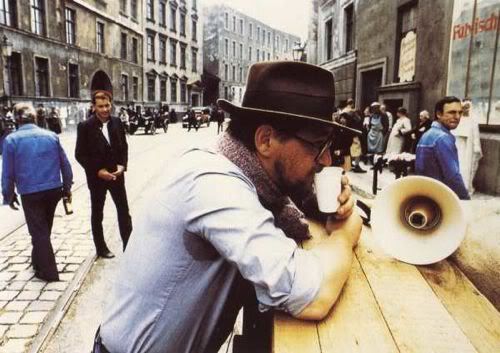 "The American method of making films left the audience with emotions and nothing else; I want to give the spectator the emotions along with the possibility of reflecting on and analyzing what he is feeling... Everyone must decide for himself whether it is better to have a brief but more intensely felt existence or to live a long and ordinary life."
--RAINER WERNER FASSBINDER (1945-1982) MySpace . Facebook
"I'm a storyteller - that's the chief function of a director. And they're moving pictures, let's make 'em move!"
--HOWARD HAWKS (1896-1977) MySpace . Facebook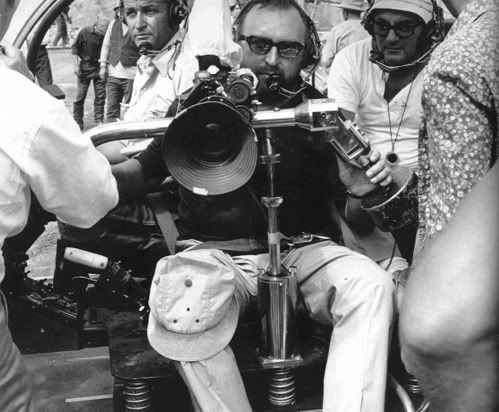 "I can't see America any other way than with a European's eyes. It fascinates me and terrifies me at the same time... In my childhood, America was like a religion. Then, real-life Americans abruptly entered my life - in jeeps - and upset all my dreams."
--SERGIO LEONE (1929-1989) MySpace . Facebook
"I'm not interested in seeing a film just made by a woman - not unless she is looking for new images... Hands are the tool of the painter, the artist."
--Agnes Varda (1928-) MySpace . Facebook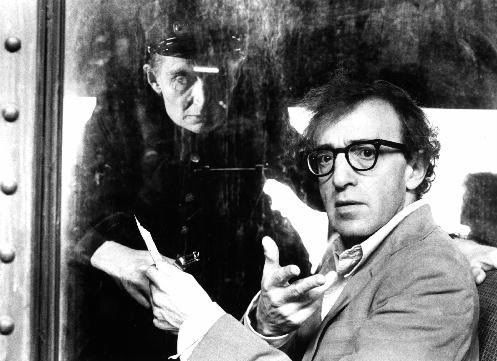 "If my film makes one more person miserable, I'll feel I've done my job."
--WOODY ALLEN (1935-Present) MySpace . Facebook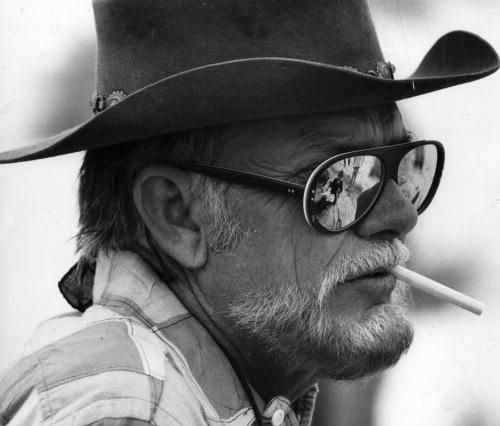 "The end of a picture is always an end of a life."
--SAM PECKINPAH (1925-1984) MySpace . Facebook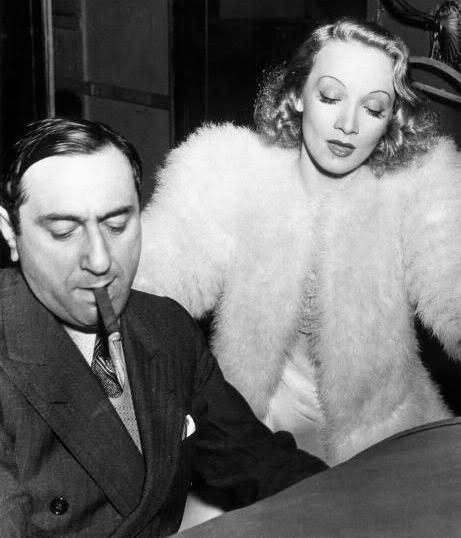 "I let the audience use their imagination. Can I help it if they misconstrue my suggestions?"
--ERNST LUBITSCH (1892-1947) MySpace . Facebook
"An artist never works under ideal conditions. If they existed, his work wouldn't exist, for the artist doesn't live in a vacuum. Some sort of pressure must exist. The artist exists because the world is not perfect."
--ANDREI TARKOVSKY (1932-1986) MySpace . Facebook
"Film will only become an art when its materials are as inexpensive as pencil and paper."
--JEAN COCTEAU (1889-1963) MySpace . Facebook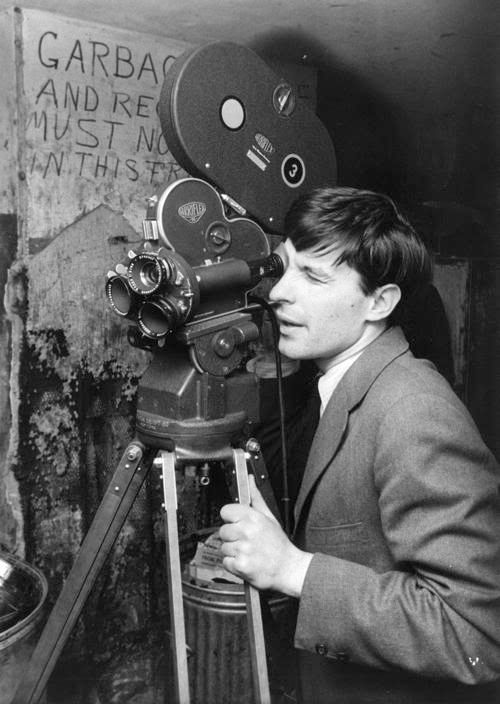 "There's a difference between ad-libbing and improvising. And there's a difference between not knowing what to do and just saying something. Or making choices as an actor. As a writer also, as a person who's making a film, as a cameraman, everything is a choice. And it seems to me I don't really have to direct anyone or write down that somebody's getting drunk; all I have to do is say that there's a bottle there and put a bottle there and then they're going to get drunk. I don't want to tell them how they're going to get drunk, or what they would do, and I don't want to restrict them in being able to carry out a beat, to fulfill an action. You can't say somebody's drunk, or in love... As an artist, I feel that we must try many things - but above all we must dare to fail."
--JOHN CASSAVETES (1929-1989) MySpace . Facebook
"I took a round trip around Hollywood because I think it frightened me. I didn't want to get burned in that glare."
--LUCHINO VISCONTI (1906-1976).. MySpace . Facebook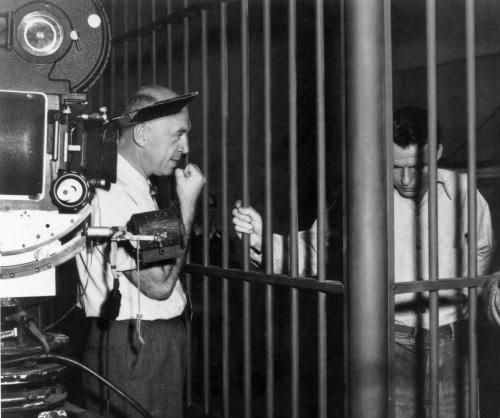 "There were giants in the industry. Now it is an era of midgets and conglomerates."
--OTTO PREMINGER (1906-1986) MySpace . Facebook
"Film lovers are sick people."
--FRANCOIS TRUFFAUT (1932-1984) MySpace . Facebook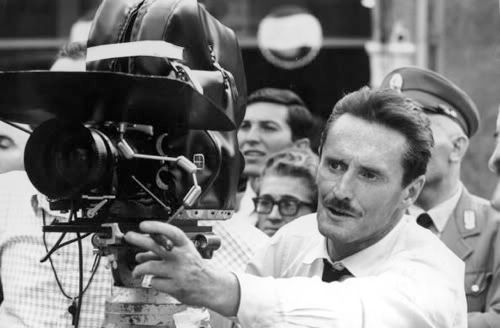 Won an Oscar for writing Divorzio all'Italiana in 1961.
--PIETRO GERMI (1914-1974) MySpace . Facebook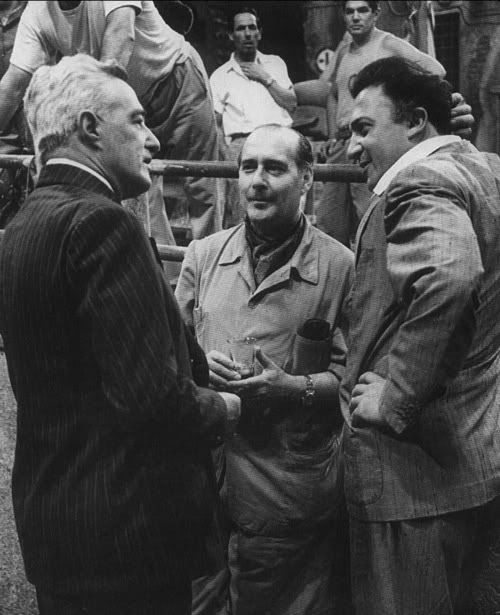 "I am not a pessimist; to perceive evil where it exists is, in my opinion, a form of optimism."
--ROBERTO ROSSELLINI (1906-1977) MySpace . Facebook
"Art depends on luck and talent."
--FRANCIS FORD COPPOLA (1939-PRESENT) MySpace . Facebook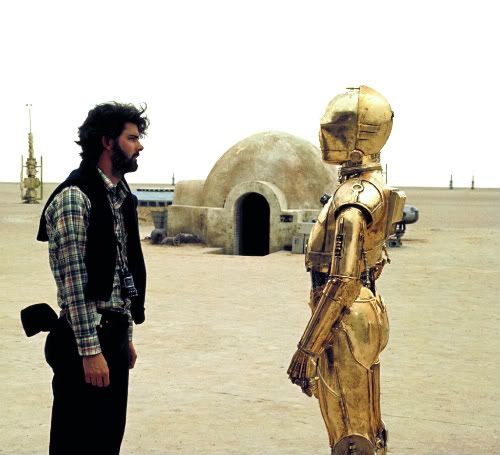 "You have to find something that you love enough to be able to take risks, jump over the hurdles and break through the brick walls that are always going to be placed in front of you. If you don't have that kind of feeling for what it is you are doing, you'll stop at the first giant hurdle."
--GEORGE LUCAS (1944-PRESENT) MySpace . Facebook
"You must find the note, the correct key, for your story. If you find it, everything will work. If you do not, everything will stick out like elbows."
--LOUIS MALLE (1932-1995) MySpace . Facebook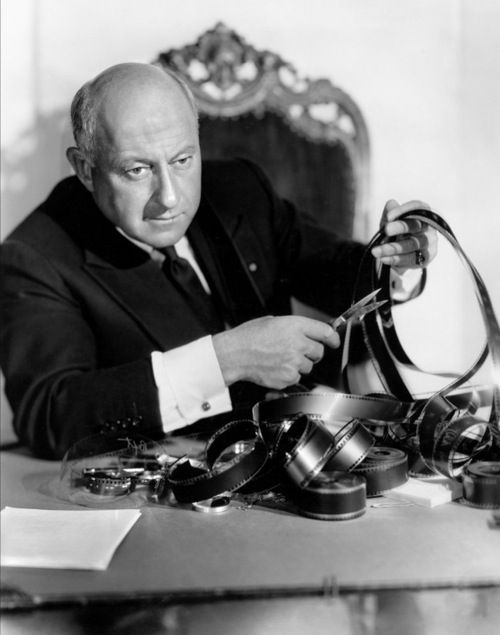 "Creativity is a drug I cannot live without... The person who makes a success of living is the one who see his goal steadily and aims for it unswervingly. That is dedication."
--CECIL B. DEMILLE (1881-1959) MySpace . Facebook
"I wanted to see New York . . . so I tried to see how fast I could do it in."
--HOWARD HUGHES (1905-1976) MySpace . Facebook
"The mark which has dominated all my work is the longing for life, this sense of exclusion, which doesn't lessen, but augments this love of life."
--PIER PAOLO PASOLINI (1922-1975) MySpace . Facebook
The leading character in almost all of Tati's movies is the eccentric Mr. Hulot: a conservative, goofy yet good-willing character who seems to be doomed to do everything wrong in the modern world.
--JACQUES TATI (1907-1982).. MySpace . Facebook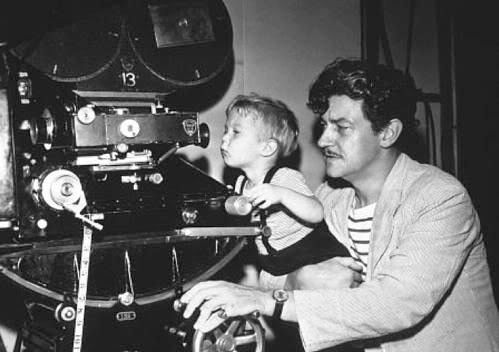 "The most incredible thing about my career is that I had one."
--PRESTON STURGES (1898-1959).. MySpace . Facebook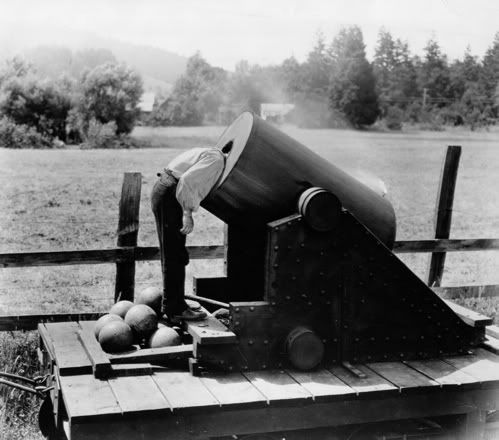 "The first thing I did in the studio was to want to tear that camera to pieces. I had to know how that film got into the cutting room, what you did to it in there, how you projected it, how you finally got the picture together, how you made things match. The technical part of pictures is what interested me. Material was the last thing in the world I thought about. You only had to turn me loose on the set and I'd have material in two minutes, because I'd been doing it all my life."
--BUSTER KEATON (1895-1966) MySpace . Facebook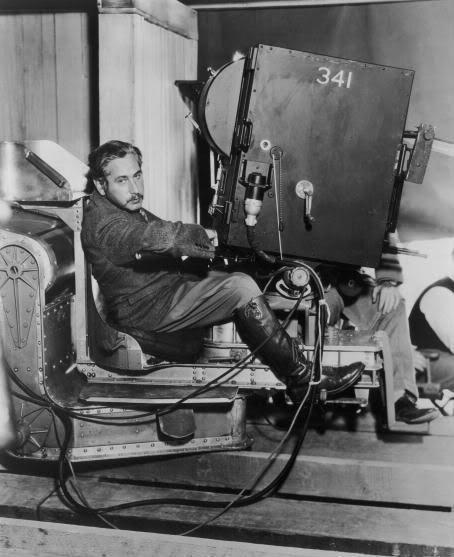 "Nothing has ever been invented that is more cumbersome to make than the motion picture... Shadow is mystery and light is clarity. Shadow conceals - light reveals. To know what to reveal and what to conceal and in what degrees to do this is all there is to art."
--JOSEF VON STERNBERG (1894-1969) MySpace . Facebook
"To deny women directors, as I suspect is happening in the States, is to deny the feminine vision."
--Jane Campion (1954-) MySpace . Facebook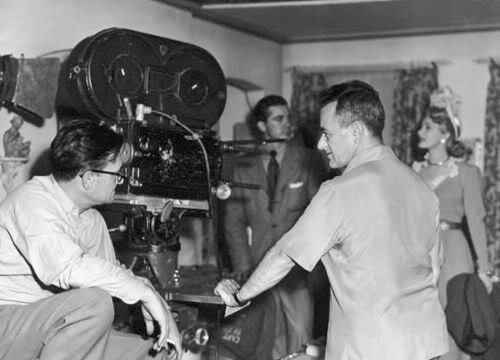 "I'm here to make good pictures. If I don't see it, I won't touch it. I may not make a good picture, but I still gotta believe in it!"
--WILLIAM WYLER (1902-1981) MySpace . Facebook
"If you truly love film with all your heart and soul. I mean truly love it. You can't not make a good film."
--QUENTIN TARANTINO (1963-Present) MySpace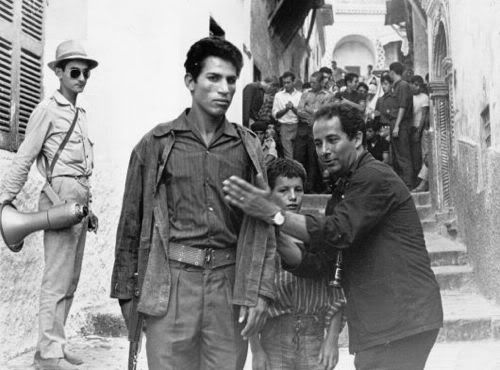 Born into a wealthy Jewish family in Pisa, his youth and young adulthood is perhaps what molded him into a filmmaker with a strong political point of view. He kept contacts with anti-Fascist movements while he was in France to escape the racial laws, was a youth secretary for the Italian Communist Party and was a partisan fighter, heading a Resistance brigade in Milan during World War II. His masterpiece, The Battle of Algiers, a black-and-white cinema verite drama is about the Algerian uprising against the French during the 1950s.
--GILLO PONTECORVO (1919-2006) MySpace . Facebook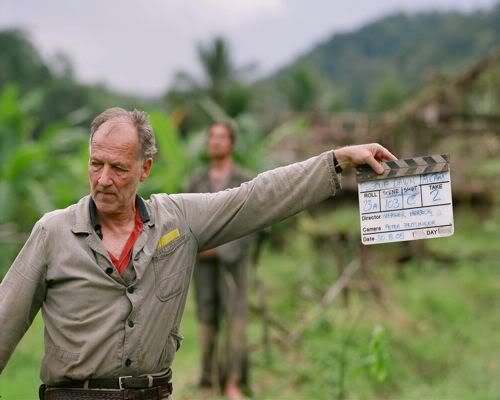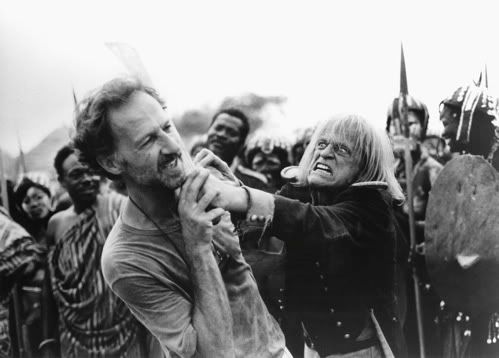 "We comprehend... that nuclear power is a real danger for mankind, that over-crowding of the planet is the greatest danger of all. We have understood that the destruction of the environment is another enormous danger. But I truly believe that the lack of adequate imagery is a danger of the same magnitude. It is as serious a defect as being without memory. What have we done to our images? What have we done to our embarrassed landscapes? I have said this before and will repeat it again as long as I am able to talk: if we do not develop adequate images we will die out like dinosaurs."
--WERNER HERZOG (1942-Present) MySpace . Facebook
"It's better not to know so much about what things mean or how they might be interpreted or you'll be too afraid to let things keep happening. Psychology destroys the mystery, this kind of magic quality. It can be reduced to certain neuroses or certain things, and since it is now named and defined, it's lost its mystery and the potential for a vast, infinite experience."
--DAVID LYNCH (1946-Present) MySpace . Facebook
....
Who I'd like to meet: