Play

Play Next

Add to queue
Play

Play Next

Add to queue

209 plays

Play

Play Next

Add to queue

53 plays

Play

Play Next

Add to queue

229 plays

Play

Play Next

Add to queue

43 plays

Play

Play Next

Add to queue

32 plays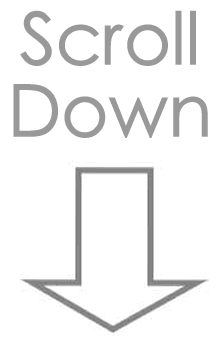 IMPERIAL DOWNLINK. CYBERMETAL. FUTURE FUNK. ROBOPOP.
Track I : Downlink: 'We've got one, two, three and four score channels.' Driving a white hot metallic brand of truth into the face of a vacuous mass media that shirks its responsibilities. They can't take it: You'll want more!
Track II: Zeroth Law: 'Be at peace: humanity is sheltered and preserved.' In praise, in awe, of Marley and Asimov; visionaries honoured with a groove-heavy hymn. The Human Family in an uncertain universe look out for each other...
Track III: Tertiary Statute: 'Never mind, darling'. A lesson in domination, obedience and dismemberment from the far eastern rim of the Galactic Empire.
Track IV: In The Year 2525: 'Exordium & Terminus' Zager and Evans, sons and daughters, adrift in the future. Circular metallic cacophony born of technological control.
Track V: Trenchcoat Breakdown: 'Please state the nature of your disco-related emergency'. A monochrome monotone monologue of detective-noir. Private dicks and public disorder!
Track VI: Praetorian Dancefloor Campaign: 'It's as funky as you like it'. When you've subjugated the galaxy and your standards are raised high, but your principles are in the gutter, you gotta dance. A 'latin' groove.
Track VII: Statute Penultima: 'Sparkle Crystal Rod'. Just a simple, heartwarming story about the pleasures of robotic love. Cum on, feel the joys girls grab their toys!

Track VIII: Some Gratuitous Justice: 'I guess it's time for the judgment day' Spawn of the year 2525; Behold a vicious slab of metal. Wear it like barbed-wire clothing.
Track IX: Robophobia (First Law): 'Do not do that, I may break you down'. Humanity scrutinised and dismissed by its creations, then invited onto the dancefloor anyway. Superior beats.
Track X: The R 'n' B In Robots: 'To the stars!'. A smooth manifesto for futurity: Imperial expansion under stylish humaniform robotic supervision.
Track XI: 'The Larfing Gnome': 'Yes, it's me!' A tale of possession and vitriol. A dark travelogue laced with industrial brutality that David could grow to love. Learn to play the gnomophone and they'll stop larfing.
Track XII: Machine Bitch At Club Vestal Galactica: 'Suspending breath on a world's edge'. A gentle poem of peace and comfort melts into the joyful pirouette of a satisfied lover.

Track XIII: Zeroth Dub: 'At the very heart: The Dub of The Empire'. A dense alien forest of bass, roots and audio vegetation taking it all one step further into eternity.

..The Credits..
The Count: ROBOPHOBIK
Programmes, Guitar Sounds, Bass Noises, Keyshifts, Imperial Decrees.
A Greg MK IV: ROBOKOP
Words of Wit, Words of Wisdom, Rock Vox, Dub of the Empire.
Kel: ROBORAMONE
Words of Worth, CyberQueen(bitch)
Christy F: ROBOBABE
Keyshapes, VoxPop, KopBroad Vox, Oboe.
Solid & sound blessings to the True Believers:-
Rossibot: Guitar I, IV, XI
Suebot: Vox VI, VII, IV, XII
Samdroid: Vox IV & VIII
Mumbot: Countdown & Gnomophone XI
Lesdroid: Larfs XII
Mobot: Vox IV & V
Salsation Army: Horns VI.
"We wanted to make a true album: a collection of varied tracks reflecting our enoyment of the wide-ranging inspirations which fuelled our original ideas. Other music - old and new; films and books. Also, whilst we certainly love spontaneity and the contemporary, there are too many one-trick ponies around and that's lazy."
"The 'Imperial Downlink' is a positive reaction to vapid, formulated, marketed muzak. No easily pigeon-holed lazy compromise can satisfy a true believer, so here be monsters... Imperial Funk; Space Dub; Cybermetal and Robopop. From the fleshpots of the Club Vestal Galactica, chainlink to the stars!"
Empire Art
HOMEWORLD SECURITY: PRAETORIAN PROTECTION CAMPAIGNS...
Greenpeace - UK branch of international environmental activist network: www.greenpeace.org.uk
The Woodland Trust - The UK's leading woodland conservation charity dedicated solely to the protection of our native woodland heritage: www.woodland-trust.org.uk
The Co-operative Bank - 'Compassionate banking', making a real difference and sticking it to the man!: www.co-operativebank.co.uk
Genre: Electro / Metal

Location South, UK

Profile Views: 3737

Last Login: 8/28/2012

Member Since 9/23/2007

Website Youtube.com/user/dsszerothlaw

Type of Label Unsigned

Bio

.. .. IMPERIAL DOWNLINK. CYBERMETAL. FUTURE FUNK. ROBOPOP. .. .. ...... .. .. .. .. .. .. .. .. .. .. .. .. .. ....DOWNLOAD IMPERIAL DOWNLINK - IN FULL!..(.zip - 53.91MB).... .. .... .. .. ..Track I : Downlink:.. 'We've got one, two, three and four score channels.' Driving a white hot metallic brand of truth into the face of a vacuous mass media that shirks its responsibilities. They can't take it: You'll want more! .. .. ..Track II: Zeroth Law:.. 'Be at peace: humanity is sheltered and preserved.' In praise, in awe, of Marley and Asimov; visionaries honoured with a groove-heavy hymn. The Human Family in an uncertain universe look out for each other... .. .. .. .. .. .. ..Track III: Tertiary Statute:.. 'Never mind, darling'. A lesson in domination, obedience and dismemberment from the far eastern rim of the Galactic Empire. .. .. ..Track IV: In The Year 2525:.. 'Exordium & Terminus' Zager and Evans, sons and daughters, adrift in the future. Circular metallic cacophony born of technological control. .. .. .. .. .. ..Track V: Trenchcoat Breakdown:.. 'Please state the nature of your disco-related emergency'. A monochrome monotone monologue of detective-noir. Private dicks and public disorder! .. .. ..Track VI: Praetorian Dancefloor Campaign:.. 'It's as funky as you like it'. When you've subjugated the galaxy and your standards are raised high, but your principles are in the gutter, you gotta dance. A 'latin' groove. .. .. .. .. .. ..Track VII: Statute Penultima:.. 'Sparkle Crystal Rod'. Just a simple, heartwarming story about the pleasures of robotic love. Cum on, feel the joys girls grab their toys! .. .. .. .. .. .. .. .. .. .. ..Track VIII: Some Gratuitous Justice:.. 'I guess it's time for the judgment day' Spawn of the year 2525; Behold a vicious slab of metal. Wear it like barbed-wire clothing. .. .. ..Track IX: Robophobia (First Law):.. 'Do not do that, I may break you down'. Humanity scrutinised and dismissed by its creations, then invited onto the dancefloor anyway. Superior beats. .. .. .. .. .. ..Track X: The R 'n' B In Robots:.. 'To the stars!'. A smooth manifesto for futurity: Imperial expansion under stylish humaniform robotic supervision. .. .. ..Track XI: 'The Larfing Gnome':.. 'Yes, it's me!' A tale of possession and vitriol. A dark travelogue laced with industrial brutality that David could grow to love. Learn to play the gnomophone and they'll stop larfing. .. .. ..Track XII: Machine Bitch At Club Vestal Galactica:.. 'Suspending breath on a world's edge'. A gentle poem of peace and comfort melts into the joyful pirouette of a satisfied lover. .. .. .. .. .. .. .. .. .. .. ..Track XIII: Zeroth Dub:.. 'At the very heart: The Dub of The Empire'. A dense alien forest of bass, roots and audio vegetation taking it all one step further into eternity. .. .. .. .. .. .. .. .. .. .. ....The Credits.... .. .. ..The Count: ROBOPHOBIK.. .. Programmes, Guitar Sounds, Bass Noises, Keyshifts, Imperial Decrees. .. .. ..A Greg MK IV: ROBOKOP.. .. Words of Wit, Words of Wisdom, Rock Vox, Dub of the Empire. .. .. ..Kel: ROBORAMONE.. .. Words of Worth, CyberQueen(bitch) .. .. ..Christy F: ROBOBABE.. .. Keyshapes, VoxPop, KopBroad Vox, Oboe. .. .. ..Solid & sound blessings to the True Believers:-.. .. .. ..Rossibot:.. Guitar I, IV, XI.. ..Suebot:.. Vox VI, VII, IV, XII.. ..Samdroid:.. Vox IV & VIII.. ..Mumbot:.. Countdown & Gnomophone XI.. ..Lesdroid:.. Larfs XII.. ..Mobot:.. Vox IV & V.. ..Salsation Army:.. Horns VI. .. .. .. .. .. "We wanted to make a true album: a collection of varied tracks reflecting our enoyment of the wide-ranging inspirations which fuelled our original ideas. Other music - old and new; films and books. Also, whilst we certainly love spontaneity and the contemporary, there are too many one-trick ponies around and that's lazy." .. .. .. .. "The 'Imperial Downlink' is a positive reaction to vapid, formulated, marketed muzak. No easily pigeon-holed lazy compromise can satisfy a true believer, so here be monsters... Imperial Funk; Space Dub; Cybermetal and Robopop. From the fleshpots of the Club Vestal Galactica, chainlink to the stars!" .. .. .. .. .. Empire Art .. .. .. .. .. .. .. .. .. .. .. .. .. .. .. .. .. .. .. ....HOMEWORLD SECURITY: PRAETORIAN PROTECTION CAMPAIGNS....... .. ..Greenpeace.. - UK branch of international environmental activist network: ..www.greenpeace.org.uk.. .. ..The Woodland Trust.. - The UK's leading woodland conservation charity dedicated solely to the protection of our native woodland heritage: ..www.woodland-trust.org.uk.. .. ..The Co-operative Bank.. - 'Compassionate banking', making a real difference and sticking it to the man!: ..www.co-operativebank.co.uk.. .. Lord Byron-The First Rockstar? ..www.youtube.com/user/dsszerothlaw.. ..

Members

Influences

Asimov, William Gibson, Steampunk, Arthur C Clarke, Bladerunner, The Day To Day, Bob Marley, Lord Byron, David Bowie, Anthony Burgess, Natacha Atlas and many more...

Sounds Like
10 Songs | Sep 21, 2008

36 Songs | Aug 25, 2012
"Downlink" Music Video (2011)