No recent updates in this category.
Why not...
Rachel Russell hasn't earned any badges yet... have you?
About me:
.. .. .. ..
.. ..
..
Rachel Russell
AVON Independent Sales Representative
AVON Beauty Advisor
(469)362-2825
Hi, I'm Rachel and though just recently diagnosed with Fibromyalgia, have suffered it's symptoms for 7+ years now. I have suffered with severe Narcolepsy (all the major symptoms) for 5yrs now. Fibro leaves me in severe pain most every day, my calves just won't stop. The fatigue, dizziness, and brain fog really bother me. I have nearly every symptom of FMS. Combined with the Narcolepsy, my life has been swept from beneath me. I can't work or drive anymore, and it's hard to to fight thoughts of suicide, because all I want is to escape my prision; my body.
I am a housewife with the life debilitating sleeping disorder Narcolepsy. I have the full tetrad of symptoms: Excessive Daytime Sleepiness, Cataplexy, Sleep Paralysis, and Hypnogic Hallucianations. I can not drive and have been unable to work, thus far. I often get severely depressed and lonely due to the chonic confinement in our apartment. I dislike pettiness, discrimination, fake/arrogant superficial people and people who ignore those in need.
Kenneth is a model husband whom I adore. He is a wonderfull, loving person who is amazingly intelligent and adorable! With out him, I'd have no daily human contact or help functioning and taking care of myself day to day. Thank you Lord for the Miraculous blessing of Kenneth.
When it comes to politics, I am very passionately in favor of helping the ones most everyone else ignores and steps on: the poor, disabled, those discriminated against, etc. I tried to get Social Security SSI since June 2004, and I was determined officially disabled by an Administative Law Judge June 2006. I have received minimal back pay for the past 2 years of suffering in poverty. However, Social Security deemed us financialy inelligible since May 2006 when Kenneth became employed by the USPS, because he makes a little over the gross income maximum per month limit for 2 persons to get SSI.
I never had the chance to work and get enough credits to apply for SSDI! I received No Money, no Medicaid, nor Medicare, or even Food Stamps from the government while we struggled slightly less than the homeless! Did you know that you must be pregnant or already on SSI to receive Medicaid? Rediculous, isn't it?!!!! The terrifying reality is that by no means am I alone, so many others suffer needlessly. However, there are few resources to help those waiting for Social Security to finnally get off its bum and help us get our much needed presciptions and medical care. Huh, we couldn't afford the care I needed! Without Prescription Assistance Programs and clinics for the poor, I would rather die than constantly be trapped a prisioner in my Narcolepsy's REM associated symptoms of paralysis (sleep paralyisis, Cataplexy, and Hypnogogic/Hypnomyoptic Halluciantions). How are we to make ends meet, if no one really cares except God!!!! I didn't ask for this life debiliating disorder any more than I asked to be born!!! Shame....on the nation's people who claim to be rooted in Christain theology and values and turn their eyes the other way!!!!!! For Shame! Together, we can rise up, and make this country the jewel of humanity and philantropy which it should!
....
.. YOU MIGHT BE A NARCOLEPTIC......
- If you've never finished anything you started - not even a sentence.
- If the phrase "rest home" sounds like heaven.
- If "let me slip into something more comfortable" generally means sweats.
- If the lights go out in your office every 5 mins ever since the management had motion detector sensors installed.
- If your mood rarely matches that of your environment.
- If you praise yourself every time you remember something before it is too late.
- If the people at your church think you're very spiritual because you spend so much time with your head bowed.
- If you change your pajamas twice a day because you get so much use out of them.
- if the last place your husband looks for his clean clothes is in the closet or the dresser drawers.
- if you say "now what was I saying?" over 10 times a day.
- if you get up to go to the bathroom and halfway there forget where you were going.
- if you can fall asleep on a roller coaster.
- if you need naps more than your toddler does.
- if you have to constantly ask someone "did this actually happen or was I dreaming?"
- if you are absolutely positive you paid that bill, you remember it vividly, you can even tell what check .. and everything only to discover that the check is still in the book and there is nothing on it.
- if you can eat dinner and five minutes later have no idea what you just ate or if you ever did.
- if your Brita pitcher has only had a half an inch of water in it for three days becuase you just don't have the energy to 'make' water.
- If, in elementary school, your SAT scores started saying "post high school" in the 3rd grade, yet you were still being tested for special ed.
- If the justice system has ordered you never to appear as a witness for the rest of your life (all those false 911 calls - "Yes! You've got to help me! There's a tall caucasian man in my room with a knife and a rubber ducky! He's...oh nevermind. He vanished.").
- If "Huh? I'm sorry, what did you say?" is part of your regular vocabulary, and you're not hearing impaired.
- If you've ever said "I'm so exhausted, I need a nap" and your spouse replies "you've only been up for 5 minutes". . .or if the statement "I have so much to do right now I'd better go to sleep." makes perfect sense.
- If you've ever been so tired that you can't sleep.
- If your TV only has commercials.
- If the first place you check for missing items is the fridge.
- If 2 + 2 = 22 makes sense to you.
- If you remember 100% of what you studied in the textbook and forgot to go to class to take the final exam (you could swear you had class on Thusday, not Wednesday).
- If one of your regular weekend chores is searching your house for randomly misplaced items.
- If you answer the phone with "I um yeah um hello? Did I call you or did you call me?"
- If your side of a conversation consists mostly of "And then...wait,
I think I was...what was I gonna say?"
- If, when you see a spider on your wall, you envy his ability to keep moving, but realize he is probably really a figment of your imagination.
- If you have a clock on every wall in your house and all of them are purposely set ahead to different times so you'll always think "It's time to go!"
- If you have a 10 hour or more delay on memory retrieval.
- If you have memorized or carry in your wallet a list of "Why I'm Late for Work" excuses for 250 days of the year plus one for leap year.
- If you have to put lunch on your "to do" list.
- If you've trained your dog to turn on the coffee maker, pull the covers off you in the morning when your alarm goes off, and prod you into the shower.
- If you have more than 3 sticky notes on your bathroom mirror daily and one of them says "Don't forget to read your sticky notes".
- If you've forgotten your own birthday.
- If you feel like you're trapped inside an invisible time machine that thrusts you forward in time in random 2 hr spurts.
- If "NIGHT is to DAY as SLEEP is to ____" sounds like an unsolvable riddle.
- If you function better when you are under the influence of amphetamines.
- If you can fake people out that you're bilingual by reciting the names of your medications.
- If you can remember to call your doctor, but you can't remember why.
- If Santa Claus hits your house around noon on Christmas because that's when you're most likely to be unconcious.
....
Get this video and more at
MySpace.com
Your Five Factor Personality Profile
Extroversion:

You have medium extroversion.
You're not the life of the party, but you do show up for the party.
Sometimes you are full of energy and open to new social experiences.
But you also need to hibernate and enjoy your "down time."

Conscientiousness:

You have medium conscientiousness.
You're generally good at balancing work and play.
When you need to buckle down, you can usually get tasks done.
But you've been known to goof off when you know you can get away with it.

Agreeableness:

You have medium agreeableness.
You're generally a friendly and trusting person.
But you also have a healthy dose of cynicism.
You get along well with others, as long as they play fair.

Neuroticism:

You have medium neuroticism.
You're generally cool and collected, but sometimes you do panic.
Little worries or problems can consume you, draining your energy.
Your life is pretty smooth, but there's a few emotional bumps you'd like to get rid of.

Openness to experience:

Your openness to new experiences is high.
In life, you tend to be an early adopter of all new things and ideas.
You'll try almost anything interesting, and you're constantly pushing your own limits.
A great connoisseir of art and beauty, you can find the positive side of almost anything.
Who I'd like to meet:
Please shop AVON for the Best in Beauty, and I, Your Personal, Dedicated, Sleepy AVON Lady, will guarantee you the very best in beauty and customer service! Thanks so much for your much needed help and graciousness, Rachel Russell, your Sleepy AVON Lady!
I would love to meet someone wealthy and powerful whom is also disgusted at how us disabled folk are neglected by society and the system! Someone willing to sponsor a nonprofit political organization for the advancement of affordable health care access for all, not just those who are kids, pregnant, or can afford health insurance. Someone who wants to help me become the first President of the United States that actually did something great for the people who make this country run, the middle class and the working poor!
I also LOVE meeting, chatting with, and helping fellow narcoleptics and persons living with other disabilities. So feel free to drop me a line or two.
..
.. ..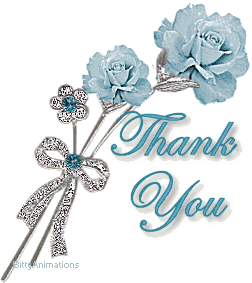 .. YOU LIVE MY LIFE AND I'LL LIVE YOURS
by Lisa Hare
Before you judge me or criticise me to all,
Live my life for a week and then see if you have the gall!
It irritates me, so I'm aware it must others,
Narcoleptics struggle to be understood by their mothers!
Just stop and think, just for a minute,
How difficult this life would be if you were stuck in it.
Nobody wants to waste half their life asleep,
Being alert and active every day are only memories I keep.
I'd love to live your life, just for one week,
You live mine at the same time and then call me a freak!
Try it, go on, be brave, and have a go,
I'd love to be the first to say "I told you so".
I'm not boring or lazy or stupid by default,
A cure or a remedy for years I have sought.
I'd pay any price to have the energy that you do,
My house would be clean & polished, my car would too.
To take my children to the park, first requires a nap,
If we stay just two hours my energy will sap.
I'm tired of disappointing them, I'm tired of it all,
If I could just be normal for a day, I'd have a ball.
Falling asleep in conversation is just SO embarrassing,
Being home alone and isolated is much more my thing.
"Have I passed it on to my kids" is my biggest fear,
They are my everything and all that I hold dear.
It would kill me to think I had cursed them with this,
For them to have a full and happy life is all that I wish.
If you think I can change this, you are terribly wrong,
None of us can fight it, no human is that strong.
It's out of my control, I'm helpless to beat it,
While depression looms like a deep, open pit.
It won't pull me in because I'm not alone in my nation,
There are thousands like me, living a life of limitation.
We reach out to each other, offering love and support,
Feelings that more of this world should be taught.
Despite all we suffer, a sense of humour we keep,
I'm going to pause now because I must have a sleep!
We laugh at ourselves and at each other too,
Before we get laughed at by people like you.
Trying to be understood is our life-long struggle,
while family, friends, jobs and sleep we juggle.
We can't cause you any harm but falling asleep,
So your undeserved criticism you can keep.
If you don't like what you see then simply stop staring,
Instead use the time to learn to be more caring.
If you want to understand us and know what we are,
We are rare and more compassionate than many, by far.
Always taught not to laugh at those less fortunate than myself,
To appreciate how lucky I was to have good health.
To offer help to others and always have empathy,
are the tools that I use to live with narcolepsy.
I rise above it all to offer you some advice,
If you think it could never happen to you.......you'd better think twice!
Please Mark This Map If You Have Narcolepsy.
..
Status:

Married

Here for:

Networking, Friends

Hometown:

Duncanville, Texas

Orientation:

Straight

Body type:

5' 3" / Some extra baggage

Ethnicity:

White / Caucasian

Religion:

Christian - other

Zodiac Sign:

Libra

Children:

Someday

Smoke / Drink:

No / No

Education:

College graduate

Occupation:

AVON Independent Sales Representative

Income:

Less than $30,000
Texas Woman's University

Denton,Texas

Graduated:

2003

Student status:

Alumni

Degree:

Bachelor's Degree

Major:

Psychology

Minor:

Sociology

Clubs:

Psi Chi, Phi Theta Kappa Alumni Association, Golden Key Honor Society, Phi Kappa Phi Honor Society, Resident Hall Association, Stark Hall Council RHA Representative

2000 to 2003

Mountain View College

Dallas, TX

Graduated:

N/A

Student status:

Alumni

Degree:

None

Clubs:

Phi Theta Kappa

1999 to 2000

Duncanville H S

Duncanville,Texas

Graduated:

1999

Student status:

Alumni

Degree:

High School Diploma

Clubs:

Academic Decathlon National Honor Society Choir

1996 to 1999
AVON

The Colony, Texas US

AVON Independent Sales Representative

2007
LG Lotus Divas and Designers Challenge