No recent updates in this category.
Why not...
Lance Alexander hasn't earned any badges yet... have you?
General

..camping, hiking, the outdoors in general, poetry, so obviously, writing, art in general... otherwise i spend alot of my time doing random things, for no better purpose than i can...
The Devil


Music

..Emancipator - When I Go

David Sylvian - Darkest Dreaming

Benny Benassi - Whos Your Daddy?!


Electric Six - Infected Girls

Junkie XL - Beauty Never Fades


Movies

..Apocolypse Now!

,

Sleepy Hollow

,

the Incredibles

,

Office Space

,

Big Fish

,

Nightmare Before Christmas

,

Super Troopers

,

The Notebook

,

Equilibrium

,

The Island

,

A Clockwork Orange

,

Waiting

,

Ghost in a Shell

,

V for Vandetta

,

Night of the Living Dead

,

Alien

,

The Laramie Project

,

Road Warrior

,

Blade Runner

,

a great many Western Movies

,

and to many to list...

Television

Books

..

Sun Tzu's Art of War.

Heroes

..

Anton Lavey, wither you know him or not, love him or hate him, he was a man to be both admired and feared.

Mahatma Ghandi, who proved that a strong idea and conviction alone could topple empires and change a nation forever...

H.P. Lovecraft, a man whos sheer artistic prowess created a whole new genre of fantasy, and helped to jumpstart my imagionation, and a few other things as well...

Ph'nghui mglw'nafh Cthulhu R'lyeh wgah'nagl!

Ron Jeremy. He... um... You know what? Hes Ron Jeremy Damnit! Enough Said!

Bruce Campbell!!! Woot! The Man with the Screaming Brain was funnier than Hell!!!

Cause really. Hell is a hoot!
About me:
Wherever God erects a house of prayer,
The Devil builds a chapel there.
And it will be found upon examination,
The later has the larger congregation.
--Daniel Defoe, The True-Born Englishman
Describing me is a problem, not because I'm a boring person, but because in all honesty, its not easy to go about telling someone what makes you, YOU, without simplifying, stereotyping and ultimately, degrading yourself to do so.
You want to know about me?
I am an Author, a Poet. I am an Artist, and a Photographer. I love the outdoors, and I'm just as in love with technology, games and computers. I'm a thinker, an Atheist, an indisputable individual who would rather experience something than read about it in some book and claim to be an expert.
I am a dissident, I am a revolutionary. I'm everything on the inside that I am on the out, and Ill stand up and fight for any cause that rings true in my heart. Some days I'm a tired, grumpy old man, shouting from atop his soap box. Some days, I just want to slip away from all my responsibilities.
This, above all else, is who I am, but it's not everything. This is just a little of what defines me in ways that no amount of stereotyping, explaining and simplification can. This is who I am, and this is who I am proud to be. ..
..
Who I'd like to meet:
..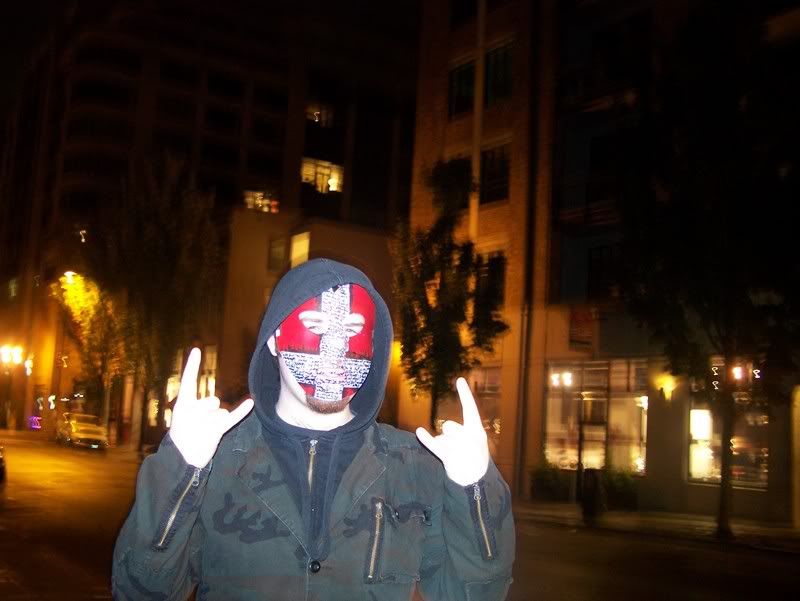 I want to meet other artist; photographers, writers, musicians, whatever...
I would like to get in contact with people who share my obsessions, my beliefs and my ideas...
After all, birds of a feather... And it wouldn't hurt to make a few new friends while im at it...
Status:

Single

Here for:

Friends

Hometown:

Portland, OR

Orientation:

Straight

Body type:

6' 2" / Average

Ethnicity:

White / Caucasian

Religion:

Atheist

Zodiac Sign:

Aquarius

Children:

Someday

Smoke / Drink:

Yes / Yes

Education:

Some college

Occupation:

Computer Technician