DJ Cavey Nik hasn't earned any badges yet... have you?
General

MUSIC! Listening to and discovering great [old and new] music! Going to live gigs, and putting on live bands that I like...
Going to the theatre, cinema, food, greyhounds [and dogs in general], the internet, London, Berlin, running, swimming, dancing, girls with big noses [dunnno why!], mainland European girls [German, Italian and French ladies are usually stylish and cute! My gf is an Italian princess!], girls with tatts and piecings, travelling, porn, yoga, curry, fried breakfasts, German language, green tea, tattoos, trying to keep fit, piercings, comedy DVDs [mostly British], laughing [yes, I do it sometimes], cycling, watersports, being dirty, occassional fetish parties, occassional strip clubs. PLUS DJing of course! Meeting new and genuine people...Dancing and partying at good Deathrock parties anywhere in the world! [Many apologies if I ever meet you at one and then forget! This is due to probably being drunk, and having a bad memory!]

Music

Deathrock

,

Goth

,

Post Punk

,

Horror Punk

,

Gothabilly

,

Graveyard Garage

,

some Electro/Minimal

,

Cold Wave

,

Shoegaze

,

Synth/Electropunk

,

Ethereal

,

80's NDW

,

some Indie

,

Indie-electro

,

some Prog Rock

,

some 80's music

,

.....dark music.

[Not Heavy/Black/Glam/Doom/Thrash Metal

,

most EBM and Industrial]

I like such acts as: Cardiacs [and related acts]

,

Siouxsie and the Banshees

,

Cocteau Twins

,

The The

,

GWAR

,

Miguel and the Living Dead

,

Killing Joke

,

The Defectors

,

Ausgang

,

Joy Disaster

,

Gary Numan

,

Bauhaus

,

The Monsters

,

Tones on Tail

,

Deep Eynde

,

The Sound

,

Frustration

,

Devilish Presley

,

Element

,

45 Grave

,

Young Gods

,

Little Trophy

,

New Days Delay

,

Psycho Charger

,

The Horrors

,

Kap Bambino

,

Last Days of Jesus

,

Genesis [Gabriel-era only]

,

Levitation

,

Mew

,

Fangs

,

Punishment of Luxury

,

Stereo Total

,

Muse

,

Cult of the Psychic Fetus

,

The Cramps

,

Charles de Goal

,

Frankenstein

,

Sex Gang Children/Andi Sex Gang

,

Nitzer Ebb

,

The Ghastly Ones

,

Scraping Foetus off the Wheel

,

Pins and Needles

,

Schwefelgelb

,

Object

,

Banane Metalik

,

The Chameleons

,

Cold in Berlin

,

Cinema Strange

,

Fangs on Fur

,

Mansun

,

Kitchens of Distinction

,

The Cure

,

Virgin Prunes

,

The Other

,

Shadow Reichenstein

,

Neon Kross

,

Scarlet and the Spooky Spiders

,

The Things

,

Horrorpops

,

The Presets

,

Neil's Children

, The Violets.....

< [NOT Heavy/black/doom/death metal etc....] ..

Television

Heroes

Nik Fiend (ASF), Tim Smith (Cardiacs), Jaz Coleman (Killing Joke), Peter Gabriel, Alan Partridge, Oderus Urungus (GWAR), Caroline [Kap Bambino] Cavey Nik....
DJ Cavey Nik has 6851 friends.
Play

Play Next

Add to queue

Play

Play Next

Add to queue
About me:
..
I edited my profile with
Thomas Myspace Editor V3.6
!
I'm Cavey Nik [a genuine Londoner] and Deathrock/Goth/Gothabilly/Post Punk/Electro and Horror punk DJ and gig [100% independant] promoter, and I run "Dead and Buried", which is the UK's "first and premier" contemporary Deathrock night (now in its'
6th
year)! Based in
London
. We attract a considerable crowd of "beautiful and discerning" regulars ["DaBers"] and draw many folks from out of town, Europe and the USA each month!
I play music to *dance to* and discourage *sitting down* at my events..This aint no sit down "social club"; it's a PARTY!
I'm always looking for cool and interesting new [and old and forgotten] music! Reccomendations welcome
The music we play at D&B is the *real* alternative to the "alternative", the *real* "underground" [as Post Punk/Goth/Punk Rock once
was
...]
By the way I DON'T LIKE 99.9% OF METAL MUSIC [so don't ask to be my friend if you're a METAL band, ok?!]
*If you are in a cool band and think I may be into your music, please msg me about sending me a cd!* I put on bands at Dead and Buried from time to time.
The Dead and Buried Myspace is here:
Dead and Buried Myspace
"The beautiful and discerning crowd"
"No EBM, No Metal, No nonsense and No Cheese"
"Like a very busy Deathrock cave.."
INFO: caveynik@yahoo.com 07968 696702
DEAD AND BURIED E-MAILING LIST: caveynik@yahoo.com
I also run a "sister" party to Dead and Buried:
Happy Funeral Party
In Shoreditch
I like to guest at other clubs, whenever I can and have DJ'd at such prestigious international events such as:
Drop Dead Festival
(New York, Prague and Lisbon)
Pagan Love Songs
(Germany)
Gothic Pogo Party
(Germany) [numerous times]
WGT
(Germany)
Onderstroom
(Holland)
Whitby Gothic Weekend
(UK)
Bats Over Milan and Rome
(Italy)
Cornucopia
(Belfast)
Slimelight
(UK)
Under Cover of Darkness
(Germany)
Thule Club and Resurrection Party
(Berlin)
Le Klub
(Paris)
Undead
(Barcelona)
The Graveyard Sessions
(Portugal)
Zombie Party
(Barcelona)
Old Skull
(Warsaw)
[plus other club/events out of the UK] and *many* club night/gig events all across the whole of the UK, such as:
Church of Madness
Ashes to Ashes
Dark Trix
The Coven
The Devonshire Arms
Kryptorium
Pitch Black
The Wake
Misery of Sound/Misfest
Batcave 08 and 09
Antichrist....and others...
I also put on gigs in London from time to time (of cool Deathrock-style bands mostly; always of bands that I like musically personally) and have put on such acts as Devilish Presley, Cinema Strange [x2], The Things, Voltaire, Katscan, Scarlet and the Spooky Spiders, Miguel and the Living Dead, The Ghost of Lemora, The Last Days of Jesus, Casual, The Other, Psychocharger, The Vincent Razorbacks, Bloody Dead and Sexy, Scarlet's Remains, Torpedoes, Leisur Hive, New Days Delay (UK exclusive and debut show), Ausgang, In Loving Memory, Object, Screaming Banshee Aircrew and many others....

My fave song of 2009!

Kap Bambino BATCAVES

KAP BAMBINO | MySpace Music Videos
Dead and Buried is held at:

The Horatia
98 - 102 Holloway Road
London
N7 8JE

0207 609 6220

"Gothic-style" venue
Comfy seating
FREE ENTRY!
Smoke machine
Tubes: Highbury and Islington / Holloway Road
Cash machine next door
Great beer
Cloakroom

21.00 – 04.00 [tbc]


Hope to see folks there!
Get there early! Last time we had "one out - one in!"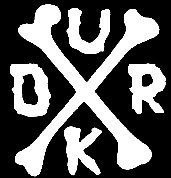 Who I'd like to meet:
Anyone who's interested in Deathrock/Goth/PostPunk/Gothabilly + Graveyard Garage/HorrorPunk/80's NDW/New Wave/ Electropunk music etc...and people who are interested in attending DEAD AND BURIED club and live gig events.
Other
quality
,
discerning
and *real* DJs/promoters/bands etc...People that are *genuine* and *open minded* and CARE about music and don't just follow "trends" blindly, think "Goth" means "old music" or are "cluless cunts" who think they can just blag....
Any artists/DJs who "gets" Deathrock and wishes to collaborate, offer reciprical favours, and produce quality events/products together.
UPCOMING DJ SLOTS/SHOWS and RECOMMENDATIONS:
Status:

In a Relationship

Hometown:

London

Orientation:

Straight

Body type:

5' 8" / Average

Ethnicity:

White / Caucasian

Zodiac Sign:

Sagittarius

Smoke / Drink:

No / Yes

Occupation:

Deathrock DJ/Promoter