Play

Play Next

Add to queue
Play

Play Next

Add to queue

46,607 plays

Play

Play Next

Add to queue

45,917 plays

Play

Play Next

Add to queue

46,139 plays

Play

Play Next

Add to queue

46,115 plays

Play

Play Next

Add to queue

11 plays
Genre: Club / Hip Hop / House

Location NJ / NYC, US

Profile Views: 879771

Last Login: 12/19/2012

Member Since 4/29/2005

Website djmacky.com

Type of Label Unsigned

Bio

.. .. .. .. Mike Soliman a.k.a. DJ MACKY has been mixing and creating music since 2004, including countless appearances in NYC, NJ,CT and PA. Macky has appeared at venues such as Avalon, China Club, Senoritas, Redds, Celebrities, Bar9, etc. just to name a few. He also remains active in the underground scene appearing at warehouse parties and private events in and out of the Tri-state area. In 2005, Macky landed a gig on 88.7FM North Jersey's Independent Radio and hosted his own show "The Midnight Meltdown", a mix show that showcased his technical skills on the decks. He assaulted the airwaves, broke records and entertained thousands of listeners in the area. Macky's reputation earned him respect from his fellow DJs and colleagues worldwide. His hard-work, talent and passion for music allowed him to become a member of the star-studded rosters of the Elite Slip N Slide DJs, Coast 2 Coast Mixtape DJs, The Sniper Squad DJs, and Sucker Proof DJs, Four of the biggest worldwide coalitions made out of radio, clubs, and mixtape DJs who controls the markets of online promotions, club, mixtapes, and bds radio. MACKY'S credibility also got him featured on the March 2009 issue of JUICE Magazine (Europe's 1 Urban Print Magazine) DJ Top Picks section. In Jan' 09, Macky hit the online radio scene and teamed up with the Joynt Assassins, a group of mixshow djs that broadcasted live every Saturdays on 99.3 the Joynt, a local station based in Newark, NJ. He also established a mixtape series "MIX SESSIONZ" vol. 1 - 10 and counting.. A collection of the latest and future urban hits monthly. MACKY never slowed down, keeping gigs regularly over the years and networking with talents nationwide. He prides himself as being one the best mixmasters on Earth to date. His ability to perform flawlessly during live sets, Develop his own signature mixing style and Capitalize on every transition, gave birth to his alias a.k.a. nickname "The Turntable Snypa". Music Genres: Hip Hop, R&B, Top40, House, Dancehall, Club. Influences: DJ Q-bert, DJ Riddler, DJ Kut, DJ Spinbad, DJL, DJ Drama. CONTACT INFO PHONE/TEXT: (973) 449-5741 EMAIL: itsdjmacky@gmail.com TWITTER: dj_macky FACEBOOK: Mike Soliman ........ .. .. .. .. .. .. .. .. ..........................................................LISTEN & DOWNLOAD DJ MACKY Top 40 ClubMix VOL 4 ........ .. .. .. .. .. .. .. .. ..........................................................LISTEN & DOWLOAD DJ MACKY CLUB PROMO pt. 3 (Full Mix) 09/09 ........ .. .. .. .. .. .. .. .. .......................................................... LISTEN & DOWNLOAD!! DJ MACKY 99.3 The Joynt LIVE set 03-21-09 .... .. .. .. .. .. .. ......Download Mixtape.. | ..Free Mixtapes.. Provided by ..DatPiff.com.... .. .. .. .. .. .. .. .. Runnin - ALLYSSE...... .. .. .. .. .. .. .... .... ..MySpace Layouts..............MySpace Layouts............MySpace Codes............MySpace Backgrounds............ .. .............. .. .... .. ...... .. .. .. .. .. .. .......... ..

Members

..........DJ MACKY Presents: MIX SESSIONZ vol. 10 (November '09).. ..........DJ MACKY Presents: Mix Sessionz VOL. 9 (October '09).. ..........DJ MACKY Presents: Mix Sessionz VOL. 8 (September '09).. ..........DJ MACKY Presents: MIX SESSIONZ vol. 7 (August 2009) .. ..........DJ MACKY Presents: Mix Sessionz VOL. 6 (July 2009) .. ..........DJ MACKY Presents: Mix Sessionz VOL. 5 (June 2009) .. .......... DJ MACKY Presents: Mix Sessionz VOL. 4 (May 2009) .. ..........DJ MACKY Presents: Mix Sessionz vol. 3 (April '09) .. ..........DJ MACKY Presents: Mix Sessionz vol. 2 (March '09).. ..........DJ MACKY Presents: Mix Sessionz vol. 1 (February '09)".. ..........DJ MACKY Presents: Coast 2 Coast Djs Present: THE SHOWCASE VOL. 9.. ..........DJ MACKY Presents: Coast 2 Coast DJs Present: The Showcase VOL. 6.. ..

Influences

Sounds Like

For bookings please contact via Email: itsdjmacky@gmail.com Phone/Text: (973) 449-5741
now plays Marvel City

Super heroes! Fight against evil and save the world.
4 Songs | Jan 17, 2010

5 Songs | Sep 21, 2008
Bio: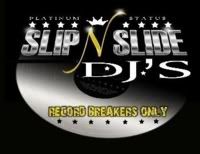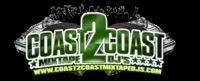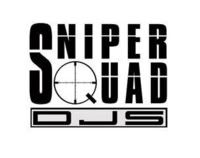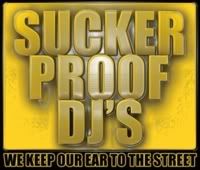 Mike Soliman a.k.a. DJ MACKY has been mixing and creating music since 2004, including countless appearances in NYC, NJ,CT and PA. Macky has appeared at venues such as Avalon, China Club, Senoritas, Redds, Celebrities, Bar9, etc. just to name a few. He also remains active in the underground scene appearing at warehouse parties and private events in and out of the Tri-state area. In 2005, Macky landed a gig on 88.7FM North Jersey's Independent Radio and hosted his own show "The Midnight Meltdown", a mix show that showcased his technical skills on the decks. He assaulted the airwaves, broke records and entertained thousands of listeners in the area. Macky's reputation earned him respect from his fellow DJs and colleagues worldwide. His hard-work, talent and passion for music allowed him to become a member of the star-studded rosters of the Elite Slip N Slide DJs, Coast 2 Coast Mixtape DJs, The Sniper Squad DJs, and Sucker Proof DJs, Four of the biggest worldwide coalitions made out of radio, clubs, and mixtape DJs who controls the markets of online promotions, club, mixtapes, and bds radio. MACKY'S credibility also got him featured on the March 2009 issue of JUICE Magazine (Europe's 1 Urban Print Magazine) DJ Top Picks section. In Jan' 09, Macky hit the online radio scene and teamed up with the Joynt Assassins, a group of mixshow djs that broadcasted live every Saturdays on 99.3 the Joynt, a local station based in Newark, NJ. He also established a mixtape series "MIX SESSIONZ" vol. 1 - 10 and counting.. A collection of the latest and future urban hits monthly. MACKY never slowed down, keeping gigs regularly over the years and networking with talents nationwide. He prides himself as being one the best mixmasters on Earth to date. His ability to perform flawlessly during live sets, Develop his own signature mixing style and Capitalize on every transition, gave birth to his alias a.k.a. nickname "The Turntable Snypa". Music Genres: Hip Hop, R&B, Top40, House, Dancehall, Club. Influences: DJ Q-bert, DJ Riddler, DJ Kut, DJ Spinbad, DJL, DJ Drama. CONTACT INFO PHONE/TEXT: (973) 449-5741 EMAIL: itsdjmacky@gmail.com TWITTER: dj_macky FACEBOOK: Mike Soliman
LISTEN & DOWNLOAD DJ MACKY Top 40 ClubMix VOL 4
LISTEN & DOWLOAD DJ MACKY CLUB PROMO pt. 3 (Full Mix) 09/09
LISTEN & DOWNLOAD!! DJ MACKY 99.3 The Joynt LIVE set 03-21-09
Runnin - ALLYSSE
....
.. ....

......

..

..
....
Member Since:
April 29, 2005
Members:
Sounds Like:
For bookings please contact via Email: itsdjmacky@gmail.com Phone/Text: (973) 449-5741