Play

Play Next

Add to queue
Play

Play Next

Add to queue

199 plays

Play

Play Next

Add to queue

74 plays

Play

Play Next

Add to queue

170 plays

Play

Play Next

Add to queue

209 plays

Play

Play Next

Add to queue

133 plays
Location Jersey City, New Jersey, US

Profile Views: 76253

Last Login: 9/7/2010

Member Since 10/8/2003

Type of Label Major

Bio

.. For over 15 years DJ Marvilous has been blazing dj booths across the country. Starting off like most young DJ's, Dj Marvilous was a Sweet 16, back-yard cook out specialist. Once in college, DJ Marvilous took his skills, and his art to the next level, spinning in the NYC's top clubs, NY's Power 105.1 FM, as well as Jersey's premier venues. Currently you can find DJ Marvilous tearing down club spots across the tri-state area and blessing you with nothing but the best on the mix cd's. .. .. .. .. ..made with the cosmicode ..Myspace Generator.... .. .... .. .. body, div, span, td, p, .orangetext15, .whitetext12, .lightbluetext8, strong, b, u, .redtext, .redbtext, .btext, .text, .nametext, .blacktext10, .blacktext12 { font-family: Verdana; font-size: 12px; color: rgb(255, 255, 255); font-weight: normal; font-style: normal; text-decoration: none; } .nametext { padding: 5px; font-family: Arial; font-size: 20px; color: rgb(255, 0, 0); font-weight: ; font-style: normal; text-decoration: underline; display: block; } .whitetext12, .orangetext15 { font-family: Verdana; font-size: normalpx; color: rgb(102, 153, 204); font-weight: bold; font-style: normal; text-decoration: none; } a:link, a.navbar:link, a.navbar:active, a.navbar:visited, a.navbar:hover, a.man:link, a.man:active, a.man:visited, a.man:hover, a, a:link, a:active, a:visited, a:hover, a.navbar:link, a.navbar:active, a.navbar:visited, a.navbar:hover, a.text:link, a.text:active, a.text:visited, a.text:hover, a.searchlinksmall:link, a.searchlinksmall:active, a.searchlinksmall:visited, a.searchlinksmall:hover, a.redlink:link, a.redlink:active, a.redlink:visited, a.redlink:hover { color: rgb(0, 51, 153); font-weight: bold; font-style: normal; text-decoration: none; } a.navbar:hover, a.man:hover, a:hover { color: rgb(102, 204, 0); font-weight: bold; font-style: normal; text-decoration: underline; } .badge { position: absolute; left: 1px; top: 1px; } .. DJ Marvilous Youtube Video's .. .. .. .. .. .. .. ...... .. .. .. .. .. .. .. .. .. .. .. .. .. .. .... ...... .... ...... .... ...... .... Donna Summer's Concert @ Mansion NYC 6.3.08 .... .. .. .. .. .. ................ .... Bravo's "SuperModel" Event - March 2008 - NYC .... .. .. .. .. .. ................ .... Stoli Hotel @ Mansion NYC - Feb. 2008 - NYC .... .. .. .. .. .. ................

Members

Influences

Sounds Like
No recent updates in this category.
Why not...
03:31 | 16 plays | May 3 2010
Bio:
For over 15 years DJ Marvilous has been blazing dj booths across the country. Starting off like most young DJ's, Dj Marvilous was a Sweet 16, back-yard cook out specialist. Once in college, DJ Marvilous took his skills, and his art to the next level, spinning in the NYC's top clubs, NY's Power 105.1 FM, as well as Jersey's premier venues. Currently you can find DJ Marvilous tearing down club spots across the tri-state area and blessing you with nothing but the best on the mix cd's. .. .. .. ..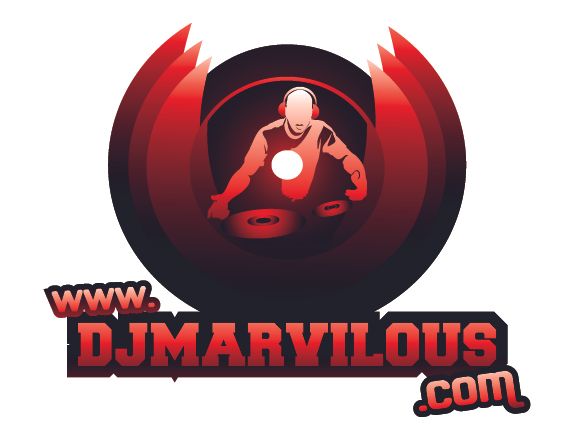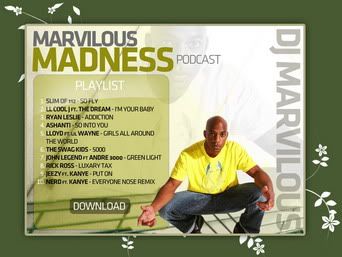 Donna Summer's Concert @ Mansion NYC 6.3.08

Bravo's "SuperModel" Event - March 2008 - NYC

Stoli Hotel @ Mansion NYC - Feb. 2008 - NYC
Member Since:
October 08, 2003
Label Type:
None
DJ Marvilous has 25329 friends.