Play

Play Next

Add to queue
Play

Play Next

Add to queue

580 plays

Play

Play Next

Add to queue

68 plays

Play

Play Next

Add to queue

24 plays

Play

Play Next

Add to queue

684 plays

Play

Play Next

Add to queue

26 plays
Genre: Electro / Minimalist / Trance

Location london, ibiza, amsterdam, berlin etc.., It

Profile Views: 65420

Last Login: 3/29/2013

Member Since 6/29/2006

Website http://www.myspace.com

Record Label 2 U-NEQ Production

Type of Label Indie

Bio

Dj Nyco born in Palermo (Sicily-ITALY) on 5 oct 1975, learning the sound after clubbing for 13 years in England German and Holland clubs ! And soon all the other countries will be aware of him ! Wherever he plays he injects his inovative touch and personal music selection that doesnt amaze only the crowds,but djs as well from all over the world ! He djs for almost a decade and drummer for 15 years there isn't a club or special event that wasnt graced by his presence since he started to dj ! He is known for his unfinished energy that can last for dj sets up to 6 hours ! As almost every dj on the planet Nyco started in the same way ! Both the first records and a pair of turntables ! After the first apearances in the first open air raves near his home town Palermo ,he was noticed by few promoters and start its dj life ! Nyco got his first gig in a club called Rebibbia(sicily)and impressed the crowd and owners so much that he got the residency soon after ! The first residency finished in march 1999 because of disagreaments between him and the management ! In october of 1998 he set up his own organization " Princes of the night " .The organisation started with the intention to bring innovative house djs and producers to the italy audience ! Many djs were brought in for the first time ! The Beginerz, Paulette,James Talk,Mark Knight,Nic Fanciulli,Wally Lopez,Terry Francis and many more were all plaesed by the excelent audience at the " Princes of the night " Parties ! After being constantly on the road all over Italy he decide to leave Italy and fly to England London stop djing, working as a chef learning english going clubs 3 time a week and found out the London UK hard trance scene ! start following all the best hard dance organization and learn how to mix at 143 bpm using cdj and start to use effect and software ! well was 2001 Nyco found its style . DJ Nyco performed at the most important events in Italy and abroad ! Parties like MTV Valkana Beach,Meet Me,Syndustry,Rabac Summer Festival as well clubs like Godskitchen@Air(Birmingham-UK), TheEgg(London-UK), Coolhouse(Cardiff-UK), Piekarnia(Warsaw-Poland), May Day(katowice-Poland) BarBQ(Zurich-Switzerland), Lollypop(Tirana-Albania), Spray Club(Prishtina-Kosovo), SKC(Beograd-Srbija) Alter Ego(Verona),Smoove Vida(Vicenza), El Festival(Desenzano), Kursaal(Lignano-Italy), Hip Hop(Trieste-Italy)Metropolis(Split), Exodos(Pordenone), Paradise(Pordenone), Mr.Charlie(Lignano). Prinzip(Munich), Boogaloo(Zagreb), Senator(Sarajevo), Koloseum(Rijeka), Lazareti(Dubrovnik), Coloseum(Rijeka), Fort Burgignon(Pula) and many many others ! He shared the dj booth with the likes of Deep Dish, Tiesto, Sasha, Eric Morillo, Miguel Migs, John Digweed, Mark Knight, Felix da Housecat, Mousse T, Alex Neri, Ralf, Eric Prydz, Richard Dinsdale, Chris Lake, Nic Fanciulli, Shapeshifters, Beginerz, Frenkie Knuckles, LeeCabrera, Seamus Haji, Layo&Bushwacka!, Silicone Soul and many many more and never failed to impress the crowd !

Members

.. .. .. .. .. .... .... .. .. .. .... .. .. .. .. ...................... ...... .. .. .. .. .. .. .. .. .. .. .. .. .. .. .. .. .. .. ...... .. .. ..

Influences

Hard trance Hard Trance originated in Germany in the early to mid-90's and is one of the earliest forms of trance. It was one of the most common forms of Trance throughout the decade, characterized by strong kicks, with a very dry and heavy sound. Now it is much more rare compared to other forms of Trance and House music, but still has a close fanbase in Japan, Germany, and other parts of Europe. Characteristics The Hard Trance sound varies from classic trance with its emphasis on harder, often acid sounds. The beat is very strong, and the lead synths or pads are more simplistic, yet still retain their melodic, "trance-like" nature. The "hoover" sound, so named, due to its "vacuum-like" drone, made famous by Human Resource in the early techno classic "Dominator" is used infrequently as of late, giving way to harsher lead melodies through synths or pads. Recently, a difference in production styles between the two stables of hard trance has developed, splitting the genre into what is commonly known as European hard trance, which can contain darker elements, and shares common production techniques with hardstyle such as the familiar off beat bassline and snappy snarerolls, which sets its roots in trance's heyday, with wide, epic synths and rolling, often "bubbling" basslines. Tempo varies from 140 to 145 beats per minute. Jones & Stephenson's track, "The First Rebirth" was one of the first hard trance tracks ever made .. .. .. .. .. ..

Sounds Like

<div><object width="480" height="480"><param name="movie" value="http://www.mixcloud.com/media/swf/player/mixcloudLoader.swf?feed=http%3A%2F%2Fwww.mixcloud.com%2Fdeejaynyco%2Fultra-music-festival-aerial7-dj-competition%2F&embed_uuid=cba9c02d-0c4c-4ffc-a803-7a53d2bddff5&stylecolor=&embed_type=widget_standard"></param><param name="allowFullScreen" value="true"></param><param name="wmode" value="opaque"></param><param name="allowscriptaccess" value="always"></param><embed src="http://www.mixcloud.com/media/swf/player/mixcloudLoader.swf?feed=http%3A%2F%2Fwww.mixcloud.com%2Fdeejaynyco%2Fultra-music-festival-aerial7-dj-competition%2F&embed_uuid=cba9c02d-0c4c-4ffc-a803-7a53d2bddff5&stylecolor=&embed_type=widget_standard" type="application/x-shockwave-flash" wmode="opaque" allowscriptaccess="always" allowfullscreen="true" width="480" height="480"></embed></object><div style="clear:both; height:3px;"></div><p style="display:block; font-size:12px; font-family:Helvetica, Arial, sans-serif; margin:0; padding: 3px 4px; color:#02a0c7;"><a href="http://www.mixcloud.com/deejaynyco/ultra-music-festival-aerial7-dj-competition/?utm_source=widget&utm_medium=web&utm_campaign=base_links&utm_term=resource_link" target="_blank" style="color:#02a0c7; font-weight:bold;">Ultra Music Festival & AERIAL7 DJ Competition</a><span> by </span><a href="http://www.mixcloud.com/deejaynyco/?utm_source=widget&utm_medium=web&utm_campaign=base_links&utm_term=profile_link" target="_blank" style="color:#02a0c7; font-weight:bold;">Deejay Nyco</a><span> on </span><a href="http://www.mixcloud.com/?utm_source=widget&utm_medium=web&utm_campaign=base_links&utm_term=homepage_link" target="_blank" style="color:#02a0c7; font-weight:bold;"> Mixcloud</a></p><div style="clear:both; height:3px;"></div></div> <div><object width="300" height="300"><param name="movie" value="http://www.mixcloud.com/media/swf/player/mixcloudLoader.swf?feed=http%3A%2F%2Fwww.mixcloud.com%2Fdeejaynyco%2Fsouth-west-four-after-party-dj-competition%2F&embed_uuid=3032fc63-1e28-454a-aade-74ad7526dae8&embed_type=widget_standard"></param><param name="allowFullScreen" value="true"></param><param name="allowscriptaccess" value="always"></param><embed src="http://www.mixcloud.com/media/swf/player/mixcloudLoader.swf?feed=http%3A%2F%2Fwww.mixcloud.com%2Fdeejaynyco%2Fsouth-west-four-after-party-dj-competition%2F&embed_uuid=3032fc63-1e28-454a-aade-74ad7526dae8&embed_type=widget_standard" type="application/x-shockwave-flash" allowscriptaccess="always" allowfullscreen="true" width="300" height="300"></embed></object><div style="clear:both; height:3px;"></div><p style="display:block; font-size:12px; font-family:Helvetica, Arial, sans-serif; margin:0; padding: 3px 4px; color:#999;"><a href="http://www.mixcloud.com/deejaynyco/south-west-four-after-party-dj-competition/#utm_source=widget&utm_medium=web&utm_campaign=base_links&utm_term=resource_link" target="_blank" style="color:#02a0c7; font-weight:bold;">South West Four after-party DJ Competition</a><span> by </span><a href="http://www.mixcloud.com/deejaynyco/#utm_source=widget&utm_medium=web&utm_campaign=base_links&utm_term=profile_link" target="_blank" style="color:#02a0c7; font-weight:bold;">Deejay Nyco</a><span> on </span><a href="http://www.mixcloud.com/#utm_source=widget&utm_medium=web&utm_campaign=base_links&utm_term=homepage_link" target="_blank" style="color:#02a0c7; font-weight:bold;"> Mixcloud</a></p><div style="clear:both; height:3px;"></div></div>
Bio:
.. Dj Nyco born in Palermo (Sicily-ITALY) on 5 oct 1975, learning the sound after clubbing for 13 years in England German and Holland clubs ! And soon all the other countries will be aware of him ! Wherever he plays he injects his inovative touch and personal music selection that doesnt amaze only the crowds,but djs as well from all over the world ! He djs for almost a decade and drummer for 15 years there isn't a club or special event that wasnt graced by his presence since he started to dj ! He is known for his unfinished energy that can last for dj sets up to 6 hours ! As almost every dj on the planet Nyco started in the same way ! Both the first records and a pair of turntables ! After the first apearances in the first open air raves near his home town Palermo ,he was noticed by few promoters and start its dj life !
..
real

editor

best profile tools
..
real

editor

best profile tools
How I made my profile:
I used Dave & Jay's amazing
myspace editor
.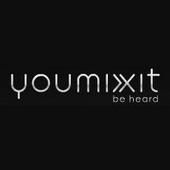 http://www.uploading.com/files/VHHPU473/minimalmente_dj_nyco.mp3.html .. .. ..
MySpace Layouts MySpace Codes MySpace Backgrounds ......FB.init("8946837ff9da4475c350bde36edfe7ae");........
Member Since:
June 29, 2006
Members:
..
..
.. .. .. .. .. .. .. .. .. .. .. .. ..
.. ..
..
Influences:
Hard trance Hard Trance originated in Germany in the early to mid-90's and is one of the earliest forms of trance. It was one of the most common forms of Trance throughout the decade, characterized by strong kicks, with a very dry and heavy sound. Now it is much more rare compared to other forms of Trance and House music, but still has a close fanbase in Japan, Germany, and other parts of Europe. Characteristics The Hard Trance sound varies from classic trance with its emphasis on harder, often acid sounds. The beat is very strong, and the lead synths or pads are more simplistic, yet still retain their melodic, "trance-like" nature. The "hoover" sound, so named, due to its "vacuum-like" drone, made famous by Human Resource in the early techno classic "Dominator" is used infrequently as of late, giving way to harsher lead melodies through synths or pads. Recently, a difference in production styles between the two stables of hard trance has developed, splitting the genre into what is commonly known as European hard trance, which can contain darker elements, and shares common production techniques with hardstyle such as the familiar off beat bassline and snappy snarerolls, which sets its roots in trance's heyday, with wide, epic synths and rolling, often "bubbling" basslines. Tempo varies from 140 to 145 beats per minute. Jones & Stephenson's track, "The First Rebirth" was one of the first hard trance tracks ever made
Sounds Like:
Upcoming Events

by Eventful
Record Label:
2 U-NEQ Production