Play

Play Next

Add to queue
Play

Play Next

Add to queue

254 plays

Play

Play Next

Add to queue

165 plays

Play

Play Next

Add to queue

611 plays

Play

Play Next

Add to queue

1,699 plays

Play

Play Next

Add to queue

8,846 plays
Genre: House / Metal / Progressive

Location Zürich, Zurich, Sc

Profile Views: 199164

Last Login: 12/28/2012

Member Since 8/7/2006

Website http://www.msplinks.com/MDFodHRwczovL3d3dy5mYWNlYm9vay5jb20vbWFzdGVyaW5nLnN0dWRpby5zY2hhbGx6ZW50cmFsZQ==

Record Label OPEN rec. Australia, PSYCLE, AUTIST Berlin, EMI/Virgin, www.beatport.com

Type of Label Indie

Bio

.... AMPHITHEATER FESTIVAL 2011 electronic outdoor festival, Sept. 10, Hüntwangen, ZH, Switzerland.... .............. .. ...... .. ........ POW-LOW is the promoter of DIE TANZWIESE @ ZÜRI FÄSCHT 2010, 3 days elctronic outdoor festival feat. live GAISER (minus), LIQUID SOUL (iboga) amo. .... ...... ........ .... .... .. .. .. .. .. .. .. .. .. ........ visit the HERTZ party on FACEBOOK, click>>>> .... ...... .... .... free MP3 download here: .... .. .. .. .. .. .. .. ....DJ-MIX 0710 "shake your derriere".. by ..POW-LOW.... ........ B I O G R A P H Y .... POW-LOW aka PAOLO FEDRIGOLI was born in the Italian part of Switzerland. he went through a regular school career and played in several high school metal bands, drums, vocals & synths. promoted and played his first live gig with 13, released his first tracks with 17 years of age.....after a degree in economics (matura) he studied recording engineering & production at the famous FULL SAIL (UCF) in Orlando, Florida. he signed his first production contract with Gary Platt (Prince, Bon Jovi, Yellow Jackets...) where he was given the opportunity to learn the Synclavier system. in 1988 he moved to LOS ANGELES where he got a job at the world famous RECORD PLANT studios in HOLLYWOOD (Guns and Roses, Billy Idol, Beastie Boys, Jefferson Airplane...). ....in 1990 he toured the MTV/SWATCH tour and then got hired by the southafrican BOP-STUDIOS where he was house engineer for the biggest recording studio of the world. (see slide show below) he there mixed the soundtrack for the WALT DISNEY feature film SERAFINA (executive produce by Quincy Jones) and produced ZEROp, a Swiss metal band, this album became album of the month in Japan and France. paolo then became chief soundengineer at GREENWOOD, LIMELITE / PRIMETIME studios.....during 1993 he produced and remixed CORONER, the world's pioneers of death- & trash metal. CORONER has sold over 500'000 units.....in 1994 he started his own band NO RELIGION and got signed to EMI/Virgin (www.noreligion.ch). he's released 2 albums and several singles. still NO RELIGION is Switzerlands leading crossover band. they mix metal and progressive electronic music to a unique stile. with several music videos on VIVA and MTV they internationally charted. NO RELIGION was the first European band to do an internet concert in the USA. one of NO RELIGION'S creative highlights was the synchronized soundtrack to the total eclipse of the sun in 1999, found on the hit single THE SUN KING and on the VIRGIN rec. album FIRE. they've also released tracks on Switzerland nb. 1 record label for progressive house music: SOG records! POW-LOW's music has been used with international commercial and promo campains such as SWATCH, ALFA ROMEO, PHILIPP MORRIS, SWISSAIR, CNN, NBA, NHL, MLB a.m.o..... 1999, Zürich, Switzerlnad: POW-LOW started his own recording studio: SCHALLZENTRALE GmbH (www.schallzentrale.ch). by today the studio is one of Switzerlands leading facility for production and mastering. a highlight was the mastering of a PETER GABRIEL record. He's earned several platin & gold awards. many tracks & remixes produced at his studio got released on SOG / COLOR OF SOUND / SPRIRAL TRAX -ACDC a.o. records. also SCHALLZENTRALE studio is prowed to be an exclusive reseller of VOICEREACH, a unique interactive promotion tool, used by the likes of ROBBIE WILLIAMS (for more info please contact SCHALLZENTRALE soundstudio GmbH in Switzerland)..... POW-LOW is one of Switzerlands top producer & dj. he's played in every top club of the country (club Q, Supermarket), became a resident at Zurichs famous clubs such as OXA and ROHSTOFFLAGER. today he's got his own event label HERTZ (http://www.myspace.com/hertzparties) which soon became one of the country's top promoter featuring international artists such as ANTIX, INFUSION, X-DREAM, KOXBOX, HUMAN BLUE, BUZZMONX, VIBRASPHERE, JAIA, PHONY ORFANTS, BEAT BIZARRE, ATMOS, TICON and so on. HERTZ is the founder of the electronic music OUTDOOR FESTIVAL held at the AMPHITHEATER Hüntwangen, ZH, Switzerland. ....following the minimal chartbreaker "MINIGRIP" POW-LOW joined Berlins' toplabel AUTIST rec. and released "GOING MACH5", "SON OF A BEAT" and "BEELZEDUB" and charted top 20 on beatport/minimal. .... .. BOP STUDIOS, ZA .... .... .. .. .. .. .. .. .. .. .. .......... ..........

Members

next HERTZ party: .......... ........ ....Paolo Fedrigoli..............Erstelle dein Profilbanner.... .... .... .. .. .. .. .. .. .. .. .. .... .... ...... ...... ........ for MIXING & MASTERING contact: .... SCHALLZENTRALE soundstudio GmbH .. Wagistrasse 21 .. 8952 Schlieren, Switzerland .. +41 (0)44 773 2277 .. www.schallzentrale.ch .. info@schallzentrale.ch .... .... .. .. .. .. .. .. .. .. .. .......... .......... .. ..

Influences

TREVOR C. HORN, KISS, AC/DC, VAN HALEN, DAVID LEE ROTH, MÖTLEY CRÜE, JIMMY JAM & TERRY LEWIS, THE TIME, PRINCE, CAMEO, BAR KEYS (SEX-O-MATIC REMIXES), TERRY LEE BROWN JR., PLASTIC CITY, NO RELIGION, TRENTEMOELLER, JUDAS PRIEST, DEF LEPPARD, SAXON, PANTERA, TERRY DATE, CORONER, ACCEPT, IRON MAIDEN, RATT, ROBER JOHN "MUTT" LANGE, BILLY IDOL, STEVE STEVENS, KEITH FORSEY, THE CONTROL & RHYTHM NATION albums by janet jackson (produced by JIMMY JAM & TERRY LEWIS at FLYTETIME!), KILLING JOKE, the SLAVE TO THE RHYTHM album, THE ART OF NOISE, NPG, ROB HALFORD, FIGHT, GENE SIMMONS, ACE FREHLEY, INFECTED MUSHROOM, SEX PISTOLS, MOTÖRHEAD, BEAVIES N BUTTHEAD........ .... .... .. ................ .. .. .. .. .. .. .. .. .. .. .. .... .. .... .... NO RELIGION: HELLS BELLS (featuring Paolo Fedrigoli on lead vox) .... ..HELLS BELLS...... .. .. .. .. .. .. .. ......Add to My Profile.. | .. More Videos.. ........ C R E D I T S (ABSTRACT, UPDATED 2006):.... Absolut SOG records Digital supense mastering Absolut & Blade Kumquat tunes Downward mastering Acrid Acrid Album mastering Adesso Lattina mastering Agentur fettes Haus Fettes Haus Compilation mastering Apart GmbH Radio Rumantsch Jingles mastering Art & Noise GmbH ETX 007-009 & COOLIO, .... mastering Art & Noise GmbH Max B Grant mastering Boomin' panic measure album co-written & co-produced Brainstation Brainstation Hello swiss peoples mastering Carlos Pedrosa Demo mastering Chakradelic Tara in project Album mastering Chakradelic AG Mana Mr. Wilson Remix mastering Chakradelic AG Tara in project Existenz mastering Chris Cargo Kumquat tunes You r mastering Club Q Focus Entertainment AG Ibiza Reunion DJ Pippi mastering Color of sound Sascha Andres Get ready - remixes mastering Color of sound Engelspost I even face with love mastering Color of Sound Claude Staffieri & Sven B Experimental rhythm mastering Color of sound Electric sine Flatliner mastering Color of sound Sascha Andres Designer Tech mastering Color of Sound Sven B & Dave Boon Deep Dive mastering Credit Suisse Galakonzert mastering Darko & Greed SOG records Different Danger mastering Dave Linder Snook mastering DJ Pippi Club Q Focus Entertainment AG Ibiza Reunion mastering DJ Subsonic Designed to open your mind mastering DJ Subsonic Streetparade 2004 Elements of cultures recording DJ Subsonic Brian inc & Normen Paris New mixes mastering DJ Subsonic Normen Paris Fallen angel mastering DJ Subsonic Rising high new mix DJ Subsonic Remix mastering DJ Subsonic mastering DJ Subsonic United mastering Egoiste (DJ Antoine) DJ Pow Low / Groove draft... Wintersampler 2002 EKR No Code Maxi mastering Elevator Music Streetparade 2003 Hymnen mastering Elevator Music Streetparade 2001 Recording mastering, recording Elevator Music Streetparade Official recording, editing, mastering Elevator Music Streetparade 2003 Hymnen mastering Elevator Music Streetparade Radio recording, editing, mastering EMI Music Mediamarkt Compilation mastering EMI Music Schwizer Skihütte Compilation compiling, mixing, mastering EMI Music ho ho ho Compilation recording, mixing, mastering EMI Music Lunik Through your eyes mastering EMI Music S'bescht mundart Album wo's git I+II Compilation mastering EMI Music Harakiri Music that kills you recording, mastering EMI Music Blue note Compilation mastering EMI Music Discomania 2003 Compilation mastering EMI Music Gurten 2003 Compilation recording, editing, compiling, mastering EMI Music No Religion Falling Radiosingle mastering EMI Music Discomania Mix 2001 mastering EMI Music Nachtschicht Du bisch das mastering EMI Music / Virgin No Religion Fire mastering EMI Music / Virgin No Religion Hells Bells mastering Engelspost Color of sound I even face with love mastering Engelspost / Peter Gabriel Real World / SOG / Virgin The Darkness (Engelspost remix) mastering Fat cap EP - off course mastering Fenomeno Inc (J) Home with david Compilation recording, editing, mixing, mastering Fresh Music GmbH El deux Album re-mastering Fugu Pumpin Pat Homecoming mastering Fugu Motion blue mastering Gonso Mehl Vizdom feet mastering Gonso Lounge control Ohrsicht mastering Greed / Chab Remix SOG records City lights mastering Greed feat. Lesley SOG records Watch / DJ Energy Remix mastering Greed feat. Lesley SOG records I see you mastering Greutert Trance is a romance mastering Inkfish SOG records Aftermath mastering Insanecreation Traktor Schalllabor Dude jam mastering Interzone records Paste Album mastering Interzone records Compilation mastering Interzone records Amphitere Chemical shake mastering Interzone records Liquidsoul Acid Rain mastering Interzone records Sven Snug Wellness mastering Königreich Studios Mas Ricardo Zürich 02 mastering Königreich Studios Zürich.ch mastering Königreich Studios (DJ Dani König) whats my name Radio Single recording & mixing Kult Productions GmbH wie ist es editing, mastering Kult Productions GmbH Lyrical Loundge Wie ist es recording Kumquat tunes Chris Cargo You r mastering Kumquat tunes Absolut & Blade Downward mastering Kumquat Tunes V-Tunes & Absolut Rockboxer / Boxrocker mastering Kurtis Kurtis Feel it mastering Labrador Records DJ Oliver Rohrbach Compilation mastering Liquidsoul Interzone records Acid Rain mastering Mahara MC Key Universal Moana mastering Masani AG Raw music material Compilation mastering Massivan Why not? mastering Max B Grant Art & Noise GmbH mastering MAX B. GRANT TBA AG Beeping recording, editing, compiling, mastering MM-E GmbH Jetzt häsch de dräck Single mastering Mr Mike ZAP music My house first mastering Musikvertrieb AG Hellvetic Rock Compilation vol 1&2 recording, mastering, compiling, mixing, remastering Musikvertrieb AG Friday nite disco Compilation recording, mastering, compiling, mixing, remastering Musikvertrieb AG Lakeparade 2002 DJ Willow mastering Musikvertrieb AG Mainstation 2002 DJ Phrenetic recording, editing, mastering No Code EKR Maxi mastering No Religion SOG records Force me to reality / Absolut Remix mastering Paradox Music Dave 202 Remix Sumatra Remix mastering Paste Traktor Schalllabor Karg mastering Peter Gabriel Real World / SOG / Virgin The Darkness (Engelspost remix) mastering PSR Infinity mastering Real World / SOG / Virgin Peter Gabriel The Darkness (Engelspost remix) mastering Sens Unik TBA AG C'est la vie mastering Shakra Shakra Too good for me mastering Shine Demo mastering Slow motion race Wonderland mix & mastering SOG records Greed feat. Lesley Watch / DJ Energy Remix mastering SOG records Avatar Sandrushka mastering SOG records Alex Stealthy Going home mastering SOG records Greed feat. Lesley Tea in the sahara / Together mastering SOG records Inkfish Aftermath mastering SOG records Absolut Digital supense mastering SOG records Nacando New world mastering SOG records Greed / Chab Remix City lights mastering SOG records Microcosmos Two places mastering SOG records No Religion Force me to reality / Absolut Remix mastering SOG records Greed feat. Lesley I see you mastering SOG records Darko & Greed Different Danger mastering SOG records Mehl Wedel mastering SOG records 2211 mastering SOG records No Religion Tongueride & the bridge mastering Sonic Content POP-3 Larmes automatiques mastering Spiral Trax / AC-DC XV Killist My soul is a snack mastering Spiral Trax Int XV Killist Alfa aroma mastering Spiral Trax/AC-DC/SOG records Greed Greed's temptation (album) mastering Spoo Mapeg Modeschau Vivianne Westwood mastering Spoo Album mastering TBA AG Dj Indian Streetparade 2002 Live recording, mixing, mastering TBA AG Futurescope 20 Compilation mastering TBA AG Sens Unik C'est la vie mastering TBA AG Max B Grant Beeping recording, editing, compiling, mastering TBA AG Dj Indian Futurescope 19 editing, mastering TBA AG DJ C.A. Trancefighter editing, mastering TBA AG DJ C.A. Futurescope 18 editing, mastering TBA AG Sens Unik Abracadabra mastering TBA AG DJ C.A. Futurescope 17 mastering TBA AG Tanisha Album mastering TBA AG Shiva VOL.2 recording, editing, mastering TBA AG Ugly house VOL. 9 mastering TBA AG DJ C.A. Futurescope 16 mastering TBA AG Housestation mastering TBA AG Trance.com Compilation recording, editing, mastering TBA AG DJ Phil Green Streetparade 2003 Live Sounddesign Teddy Huber Control mix & mastering Traktor Schalllabor Various artists Royal rumble mastering Traktor Schalllabor XV Killist Fuhrwerk mastering Traktor Schalllabor Insanecreation Dude jam mastering Traktor Schalllabor Sunshine mastering Traktor Schalllabor Paste Karg mastering Traktor Schalllabor Micro dot Purple hase mastering Traktor Schalllabor Paste Windhose mastering TRICK TRACK GmbH Soul strip file conversion UIP/Brainstation Lord of the rings 2 DVD Radiospot mastering Universal Hip hop & rnb Sylvester Jam 2004 Compilation mastering Universal Music Star Compilation mastering Universal Rundfunk Compilation mastering Universal Mahara MC Key Moana mastering Universal Club R&B Compilation mastering Universal Abarrt Alternative nation vol. II mastering Universal Calming Park 3 Compilation recording, mixing, mastering Universal Val Sinestra Compilation mastering Universal PurPur Compilation mastering Universal Cool Monday More essentials mastering Universal Swiss Compilation VOL. 1 recording, mix, mastering Universal Viva hits VOL 4 compiling Universal Pink note 2 Compilation mastering Universal DJ Rene S Compilation mastering Universal Mahara MC Key Moana mastering Universal Dani König whats my name mastering Universal Jazz apperos classics Compilation mastering Universal DJ Rene S Compilation mastering Universal Dani König wie ist es mastering Universal Calming Park2 Compilation mastering, recording & mixing Universal Apéro jazz classics Compilation mastering Universal Jazz no jazz Compilation mastering Universal Dani König What's my name mastering Universal Bestseller mastering Universal Hechtplatz Compilation recording/compiling&mastering Universal Cool Monday The essentials mastering Universal Schtärneföifi Geischterbahn mastering Universal Mr Mike Harlem & Shuffle mastering Universal Viva Swizz Hits 2 compiling & mastering Universal Nasty Collective Compilation mastering Universal Rundfunk Compilation recording, mastering Universal Grosse Pianisten spielen Mozart Compilation compiling & mastering Universal 20 Minuten Hits compiling & mastering Universal (D) / Audiopark GmbH MTV TRL Compilation mastering Universal (D) / Audiopark GmbH SAT1 live ran Compilation mastering Vaags Music Production Killer Instinct mastering Vaags Music Production feat. DJ Paradizer mastering V-Tunes & Absolut Kumquat Tunes Rockboxer / Boxrocker mastering Warner / Energetic records AG Energy 2001/ DJ Energy Compilation recording, editing, mastering Warner / Energetic records AG Lady Tom Summer Revolution mastering Warner home Matrix Collection Warner Music (Switzerland) AG Denim and leather VOL. 2001 mastering Wombat Music Matt Siaz mastering Wombat Music Jetzt häsch de dräck Single mastering Wombat Music Chris crime Rock my body mastering Wombat Music Nathalie Intensiv mastering Wombat Music Temptation mastering Wombat Music Let you down Total verliebt mastering XV Killist Spiral Trax Int Alfa aroma mastering XV Killist Spiral Trax / AC-DC My soul is a snack mastering XV Killist Traktor Schalllabor Fuhrwerk mastering ZAP Music Higher energy mastering ZAP Music DJ Subsonic Higher energy mastering ZAP Music No Religion The Bridge / DJ Noise Remix mastering ZAP Music Mr Mike My house first mastering

Sounds Like

SKYPE: djpow-low
POW-LOW (mastering) has 26823 friends.
Bio:
AMPHITHEATER FESTIVAL 2011 electronic outdoor festival, Sept. 10, Hüntwangen, ZH, Switzerland
..
..
POW-LOW is the promoter of DIE TANZWIESE @ ZÜRI FÄSCHT 2010, 3 days elctronic outdoor festival feat. live GAISER (minus), LIQUID SOUL (iboga) amo.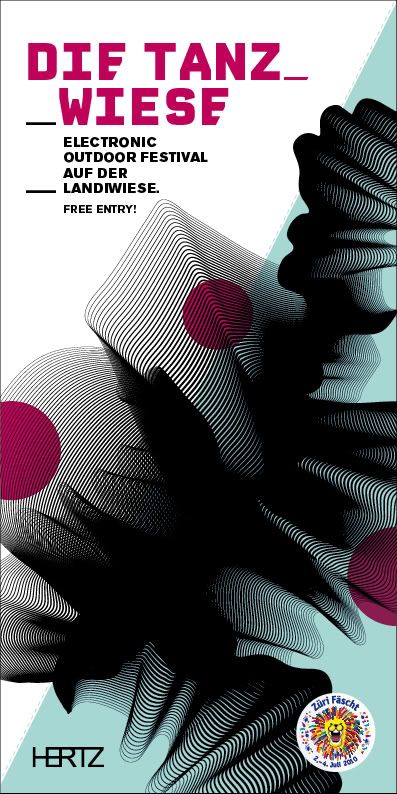 visit the HERTZ party on FACEBOOK, click>>>>
free MP3 download here:
DJ-MIX 0710 "shake your derriere" by POW-LOW
B I O G R A P H Y
POW-LOW aka PAOLO FEDRIGOLI was born in the Italian part of Switzerland. he went through a regular school career and played in several high school metal bands, drums, vocals & synths. promoted and played his first live gig with 13, released his first tracks with 17 years of age.
after a degree in economics (matura) he studied recording engineering & production at the famous FULL SAIL (UCF) in Orlando, Florida. he signed his first production contract with Gary Platt (Prince, Bon Jovi, Yellow Jackets...) where he was given the opportunity to learn the Synclavier system. in 1988 he moved to LOS ANGELES where he got a job at the world famous RECORD PLANT studios in HOLLYWOOD (Guns and Roses, Billy Idol, Beastie Boys, Jefferson Airplane...).
in 1990 he toured the MTV/SWATCH tour and then got hired by the southafrican BOP-STUDIOS where he was house engineer for the biggest recording studio of the world. (see slide show below) he there mixed the soundtrack for the WALT DISNEY feature film SERAFINA (executive produce by Quincy Jones) and produced ZEROp, a Swiss metal band, this album became album of the month in Japan and France. paolo then became chief soundengineer at GREENWOOD, LIMELITE / PRIMETIME studios.
during 1993 he produced and remixed CORONER, the world's pioneers of death- & trash metal. CORONER has sold over 500'000 units.
in 1994 he started his own band NO RELIGION and got signed to EMI/Virgin (
www.noreligion.ch
). he's released 2 albums and several singles. still NO RELIGION is Switzerlands leading crossover band. they mix metal and progressive electronic music to a unique stile. with several music videos on VIVA and MTV they internationally charted. NO RELIGION was the first European band to do an internet concert in the USA. one of NO RELIGION'S creative highlights was the synchronized soundtrack to the total eclipse of the sun in 1999, found on the hit single THE SUN KING and on the VIRGIN rec. album FIRE. they've also released tracks on Switzerland nb. 1 record label for progressive house music: SOG records! POW-LOW's music has been used with international commercial and promo campains such as SWATCH, ALFA ROMEO, PHILIPP MORRIS, SWISSAIR, CNN, NBA, NHL, MLB a.m.o.
1999, Zürich, Switzerlnad: POW-LOW started his own recording studio: SCHALLZENTRALE GmbH (
www.schallzentrale.ch
). by today the studio is one of Switzerlands leading facility for production and mastering. a highlight was the mastering of a PETER GABRIEL record. He's earned several platin & gold awards. many tracks & remixes produced at his studio got released on SOG / COLOR OF SOUND / SPRIRAL TRAX -ACDC a.o. records. also SCHALLZENTRALE studio is prowed to be an exclusive reseller of VOICEREACH, a unique interactive promotion tool, used by the likes of ROBBIE WILLIAMS (for more info please contact SCHALLZENTRALE soundstudio GmbH in Switzerland).
POW-LOW is one of Switzerlands top producer & dj. he's played in every top club of the country (club Q, Supermarket), became a resident at Zurichs famous clubs such as OXA and ROHSTOFFLAGER. today he's got his own event label HERTZ (
http://www.myspace.com/hertzparties
) which soon became one of the country's top promoter featuring international artists such as ANTIX, INFUSION, X-DREAM, KOXBOX, HUMAN BLUE, BUZZMONX, VIBRASPHERE, JAIA, PHONY ORFANTS, BEAT BIZARRE, ATMOS, TICON and so on. HERTZ is the founder of the electronic music OUTDOOR FESTIVAL held at the AMPHITHEATER Hüntwangen, ZH, Switzerland.
following the minimal chartbreaker "MINIGRIP" POW-LOW joined Berlins' toplabel AUTIST rec. and released "GOING MACH5", "SON OF A BEAT" and "BEELZEDUB" and charted top 20 on beatport/minimal.
.. BOP STUDIOS, ZA
Member Since:
August 07, 2006
Members:
next HERTZ party:
..
Paolo Fedrigoli
Erstelle dein Profilbanner
..

for MIXING & MASTERING contact:
SCHALLZENTRALE soundstudio GmbH
Wagistrasse 21
8952 Schlieren, Switzerland
+41 (0)44 773 2277
www.schallzentrale.ch
info@schallzentrale.ch
Influences:
TREVOR C. HORN, KISS, AC/DC, VAN HALEN, DAVID LEE ROTH, MÖTLEY CRÜE, JIMMY JAM & TERRY LEWIS, THE TIME, PRINCE, CAMEO, BAR KEYS (SEX-O-MATIC REMIXES), TERRY LEE BROWN JR., PLASTIC CITY, NO RELIGION, TRENTEMOELLER, JUDAS PRIEST, DEF LEPPARD, SAXON, PANTERA, TERRY DATE, CORONER, ACCEPT, IRON MAIDEN, RATT, ROBER JOHN "MUTT" LANGE, BILLY IDOL, STEVE STEVENS, KEITH FORSEY, THE CONTROL & RHYTHM NATION albums by janet jackson (produced by JIMMY JAM & TERRY LEWIS at FLYTETIME!), KILLING JOKE, the SLAVE TO THE RHYTHM album, THE ART OF NOISE, NPG, ROB HALFORD, FIGHT, GENE SIMMONS, ACE FREHLEY, INFECTED MUSHROOM, SEX PISTOLS, MOTÖRHEAD, BEAVIES N BUTTHEAD
..
..........
..
NO RELIGION: HELLS BELLS (featuring Paolo Fedrigoli on lead vox)
HELLS BELLS
Add to My Profile
|
More Videos
C R E D I T S (ABSTRACT, UPDATED 2006):
Absolut SOG records Digital supense mastering Absolut & Blade Kumquat tunes Downward mastering Acrid Acrid Album mastering Adesso Lattina mastering Agentur fettes Haus Fettes Haus Compilation mastering Apart GmbH Radio Rumantsch Jingles mastering Art & Noise GmbH ETX 007-009 & COOLIO, .... mastering Art & Noise GmbH Max B Grant mastering Boomin' panic measure album co-written & co-produced Brainstation Brainstation Hello swiss peoples mastering Carlos Pedrosa Demo mastering Chakradelic Tara in project Album mastering Chakradelic AG Mana Mr. Wilson Remix mastering Chakradelic AG Tara in project Existenz mastering Chris Cargo Kumquat tunes You r mastering Club Q Focus Entertainment AG Ibiza Reunion DJ Pippi mastering Color of sound Sascha Andres Get ready - remixes mastering Color of sound Engelspost I even face with love mastering Color of Sound Claude Staffieri & Sven B Experimental rhythm mastering Color of sound Electric sine Flatliner mastering Color of sound Sascha Andres Designer Tech mastering Color of Sound Sven B & Dave Boon Deep Dive mastering Credit Suisse Galakonzert mastering Darko & Greed SOG records Different Danger mastering Dave Linder Snook mastering DJ Pippi Club Q Focus Entertainment AG Ibiza Reunion mastering DJ Subsonic Designed to open your mind mastering DJ Subsonic Streetparade 2004 Elements of cultures recording DJ Subsonic Brian inc & Normen Paris New mixes mastering DJ Subsonic Normen Paris Fallen angel mastering DJ Subsonic Rising high new mix DJ Subsonic Remix mastering DJ Subsonic mastering DJ Subsonic United mastering Egoiste (DJ Antoine) DJ Pow Low / Groove draft... Wintersampler 2002 EKR No Code Maxi mastering Elevator Music Streetparade 2003 Hymnen mastering Elevator Music Streetparade 2001 Recording mastering, recording Elevator Music Streetparade Official recording, editing, mastering Elevator Music Streetparade 2003 Hymnen mastering Elevator Music Streetparade Radio recording, editing, mastering EMI Music Mediamarkt Compilation mastering EMI Music Schwizer Skihütte Compilation compiling, mixing, mastering EMI Music ho ho ho Compilation recording, mixing, mastering EMI Music Lunik Through your eyes mastering EMI Music S'bescht mundart Album wo's git I+II Compilation mastering EMI Music Harakiri Music that kills you recording, mastering EMI Music Blue note Compilation mastering EMI Music Discomania 2003 Compilation mastering EMI Music Gurten 2003 Compilation recording, editing, compiling, mastering EMI Music No Religion Falling Radiosingle mastering EMI Music Discomania Mix 2001 mastering EMI Music Nachtschicht Du bisch das mastering EMI Music / Virgin No Religion Fire mastering EMI Music / Virgin No Religion Hells Bells mastering Engelspost Color of sound I even face with love mastering Engelspost / Peter Gabriel Real World / SOG / Virgin The Darkness (Engelspost remix) mastering Fat cap EP - off course mastering Fenomeno Inc (J) Home with david Compilation recording, editing, mixing, mastering Fresh Music GmbH El deux Album re-mastering Fugu Pumpin Pat Homecoming mastering Fugu Motion blue mastering Gonso Mehl Vizdom feet mastering Gonso Lounge control Ohrsicht mastering Greed / Chab Remix SOG records City lights mastering Greed feat. Lesley SOG records Watch / DJ Energy Remix mastering Greed feat. Lesley SOG records I see you mastering Greutert Trance is a romance mastering Inkfish SOG records Aftermath mastering Insanecreation Traktor Schalllabor Dude jam mastering Interzone records Paste Album mastering Interzone records Compilation mastering Interzone records Amphitere Chemical shake mastering Interzone records Liquidsoul Acid Rain mastering Interzone records Sven Snug Wellness mastering Königreich Studios Mas Ricardo Zürich 02 mastering Königreich Studios
Zürich.ch
mastering Königreich Studios (DJ Dani König) whats my name Radio Single recording & mixing Kult Productions GmbH wie ist es editing, mastering Kult Productions GmbH Lyrical Loundge Wie ist es recording Kumquat tunes Chris Cargo You r mastering Kumquat tunes Absolut & Blade Downward mastering Kumquat Tunes V-Tunes & Absolut Rockboxer / Boxrocker mastering Kurtis Kurtis Feel it mastering Labrador Records DJ Oliver Rohrbach Compilation mastering Liquidsoul Interzone records Acid Rain mastering Mahara MC Key Universal Moana mastering Masani AG Raw music material Compilation mastering Massivan Why not? mastering Max B Grant Art & Noise GmbH mastering MAX B. GRANT TBA AG Beeping recording, editing, compiling, mastering MM-E GmbH Jetzt häsch de dräck Single mastering Mr Mike ZAP music My house first mastering Musikvertrieb AG Hellvetic Rock Compilation vol 1&2 recording, mastering, compiling, mixing, remastering Musikvertrieb AG Friday nite disco Compilation recording, mastering, compiling, mixing, remastering Musikvertrieb AG Lakeparade 2002 DJ Willow mastering Musikvertrieb AG Mainstation 2002 DJ Phrenetic recording, editing, mastering No Code EKR Maxi mastering No Religion SOG records Force me to reality / Absolut Remix mastering Paradox Music Dave 202 Remix Sumatra Remix mastering Paste Traktor Schalllabor Karg mastering Peter Gabriel Real World / SOG / Virgin The Darkness (Engelspost remix) mastering PSR Infinity mastering Real World / SOG / Virgin Peter Gabriel The Darkness (Engelspost remix) mastering Sens Unik TBA AG C'est la vie mastering Shakra Shakra Too good for me mastering Shine Demo mastering Slow motion race Wonderland mix & mastering SOG records Greed feat. Lesley Watch / DJ Energy Remix mastering SOG records Avatar Sandrushka mastering SOG records Alex Stealthy Going home mastering SOG records Greed feat. Lesley Tea in the sahara / Together mastering SOG records Inkfish Aftermath mastering SOG records Absolut Digital supense mastering SOG records Nacando New world mastering SOG records Greed / Chab Remix City lights mastering SOG records Microcosmos Two places mastering SOG records No Religion Force me to reality / Absolut Remix mastering SOG records Greed feat. Lesley I see you mastering SOG records Darko & Greed Different Danger mastering SOG records Mehl Wedel mastering SOG records 2211 mastering SOG records No Religion Tongueride & the bridge mastering Sonic Content POP-3 Larmes automatiques mastering Spiral Trax / AC-DC XV Killist My soul is a snack mastering Spiral Trax Int XV Killist Alfa aroma mastering Spiral Trax/AC-DC/SOG records Greed Greed's temptation (album) mastering Spoo Mapeg Modeschau Vivianne Westwood mastering Spoo Album mastering TBA AG Dj Indian Streetparade 2002 Live recording, mixing, mastering TBA AG Futurescope 20 Compilation mastering TBA AG Sens Unik C'est la vie mastering TBA AG Max B Grant Beeping recording, editing, compiling, mastering TBA AG Dj Indian Futurescope 19 editing, mastering TBA AG DJ C.A. Trancefighter editing, mastering TBA AG DJ C.A. Futurescope 18 editing, mastering TBA AG Sens Unik Abracadabra mastering TBA AG DJ C.A. Futurescope 17 mastering TBA AG Tanisha Album mastering TBA AG Shiva VOL.2 recording, editing, mastering TBA AG Ugly house VOL. 9 mastering TBA AG DJ C.A. Futurescope 16 mastering TBA AG Housestation mastering TBA AG
Trance.com
Compilation recording, editing, mastering TBA AG DJ Phil Green Streetparade 2003 Live Sounddesign Teddy Huber Control mix & mastering Traktor Schalllabor Various artists Royal rumble mastering Traktor Schalllabor XV Killist Fuhrwerk mastering Traktor Schalllabor Insanecreation Dude jam mastering Traktor Schalllabor Sunshine mastering Traktor Schalllabor Paste Karg mastering Traktor Schalllabor Micro dot Purple hase mastering Traktor Schalllabor Paste Windhose mastering TRICK TRACK GmbH Soul strip file conversion UIP/Brainstation Lord of the rings 2 DVD Radiospot mastering Universal Hip hop & rnb Sylvester Jam 2004 Compilation mastering Universal Music Star Compilation mastering Universal Rundfunk Compilation mastering Universal Mahara MC Key Moana mastering Universal Club R&B Compilation mastering Universal Abarrt Alternative nation vol. II mastering Universal Calming Park 3 Compilation recording, mixing, mastering Universal Val Sinestra Compilation mastering Universal PurPur Compilation mastering Universal Cool Monday More essentials mastering Universal Swiss Compilation VOL. 1 recording, mix, mastering Universal Viva hits VOL 4 compiling Universal Pink note 2 Compilation mastering Universal DJ Rene S Compilation mastering Universal Mahara MC Key Moana mastering Universal Dani König whats my name mastering Universal Jazz apperos classics Compilation mastering Universal DJ Rene S Compilation mastering Universal Dani König wie ist es mastering Universal Calming Park2 Compilation mastering, recording & mixing Universal Apéro jazz classics Compilation mastering Universal Jazz no jazz Compilation mastering Universal Dani König What's my name mastering Universal Bestseller mastering Universal Hechtplatz Compilation recording/compiling&mastering Universal Cool Monday The essentials mastering Universal Schtärneföifi Geischterbahn mastering Universal Mr Mike Harlem & Shuffle mastering Universal Viva Swizz Hits 2 compiling & mastering Universal Nasty Collective Compilation mastering Universal Rundfunk Compilation recording, mastering Universal Grosse Pianisten spielen Mozart Compilation compiling & mastering Universal 20 Minuten Hits compiling & mastering Universal (D) / Audiopark GmbH MTV TRL Compilation mastering Universal (D) / Audiopark GmbH SAT1 live ran Compilation mastering Vaags Music Production Killer Instinct mastering Vaags Music Production feat. DJ Paradizer mastering V-Tunes & Absolut Kumquat Tunes Rockboxer / Boxrocker mastering Warner / Energetic records AG Energy 2001/ DJ Energy Compilation recording, editing, mastering Warner / Energetic records AG Lady Tom Summer Revolution mastering Warner home Matrix Collection Warner Music (Switzerland) AG Denim and leather VOL. 2001 mastering Wombat Music Matt Siaz mastering Wombat Music Jetzt häsch de dräck Single mastering Wombat Music Chris crime Rock my body mastering Wombat Music Nathalie Intensiv mastering Wombat Music Temptation mastering Wombat Music Let you down Total verliebt mastering XV Killist Spiral Trax Int Alfa aroma mastering XV Killist Spiral Trax / AC-DC My soul is a snack mastering XV Killist Traktor Schalllabor Fuhrwerk mastering ZAP Music Higher energy mastering ZAP Music DJ Subsonic Higher energy mastering ZAP Music No Religion The Bridge / DJ Noise Remix mastering ZAP Music Mr Mike My house first mastering
Sounds Like:
MSN: djpowlow@hotmail.com