Play

Play Next

Add to queue
Play

Play Next

Add to queue

199 plays

Play

Play Next

Add to queue

1,535 plays

Play

Play Next

Add to queue

528 plays

Play

Play Next

Add to queue

205 plays

Play

Play Next

Add to queue

435 plays
Genre: Hard House / Techno / Trance

Location Birmingham, Midlands, UK

Profile Views: 39960

Last Login: 4/12/2011

Member Since 8/2/2006

Website http://www.tidydigital.com/labels/scum_records/

Record Label XTENSION RECORDS , NIL BY MOUTH AND SCUM RECORDS

Type of Label Indie

Bio

.."The music business is a cruel and shallow money trench, a long plastic hallway where thieves and pimps run free, and good men die like dogs. There's also a negative side. - Hunter S. Thompson".. .. ................ .. .. .. .. .. .. .. .. .. .. .. .... .. .... .. .. .. .. .. .................... .. .. .. .. .. .. ...................... .. .. .. .. .. .. ........ .......... ........ ...... ...... .. ...... .. ...... .. ...... .. ...... ...... ...... ...... ...... ...... .. .. VIDEOS FROM MY LIVE SET @ E:VOLVE 29TH MARCH 2008 .. .. PART 1 .. .. .. .. .. .. .. PART 2 .. .. .. .. .. .. .. PART 3 .. .. .. .. .. .. .. PART 4 .. .. .. .. .. .. .. PART 5 .. .. .. .. .. .. .. PART 6 .. .. .. .. .. .. .. PART 7 .. .. .. .. .. .. .. .. .. .. .. .. .. .. .. Riggsy started out playing trance at a small club in Birmingham city centre back in 1999 called Sputniks. This is where he gained his confidence as a dj, and was soon playing in clubs such as Sundissential and HardHouseHeaven. Riggsy now runs his own labels, Xtension Records and Scum Records ( with Ugly Dave ) These days, he is a full time sound engineer at his midlands based studio. Riggsy has worked alonside such artists as Dynamic Intervention, Alex Calver, Digital Kid, Barry Diston, and Tony De Leon to name but a few. His Hard NRG / Techno crossover style productions over the last couple of years have been popping up on various labels including Andy Farleys Blue Cubed Records, Flashpoint Records, Toolbox , Passion Records , 12 inch Thumpers , Nosebleed Records, Twisted Trax and Jedi , and has forthcoming releases lined up on Flashpoint , Toolbox, and Infekted. His productions have also found there way onto a few albums including "I Love VC" Mixed by Paul Glazby , Tidy Trax "Face Of Steel" Mixed by Amber D , "Infinity" mixed by Lisa Pin Up and "Hard Dance Republic" Mixed also by Amber D. .. ..........Myspace Layouts.. - ..Myspace Editor....

Members

.. .. .. .. ...................... .. .. .. .. ...................... .............. .............. .... RIGGSY @ THE BULLDOG BASH 2006 MIXING " STEVE NRG N RIGGSY - STACK THE GALLI" OUT OF "JUSTIN BOURNE - STRAPPED IN ( KARIM REMIX ) .. .. .. .. .. ....Get this video and more at ..MySpace.com.. RIGGSY @ THE BULLDOG BASH 2006 PLAYING "DJ FKM N RIGGSY - HEAVENS DIE" .. .. .. .. .. ....Get this video and more at ..MySpace.com.. ..FUR TV : EPISODE THREE : PREVIEW...... .. .. .. .. ..

Influences

BK , Alex Calver , D.A.V.E The Drummer , Tony De Vit , Mauro Piccotto , Carl Cox

Sounds Like

..slipknot fell over a drum machine
No recent updates in this category.
Why not...
03:40 | 310 plays | May 20 2007
Bio:
"The music business is a cruel and shallow money trench, a long plastic hallway where thieves and pimps run free, and good men die like dogs. There's also a negative side. - Hunter S. Thompson"
..
..........
..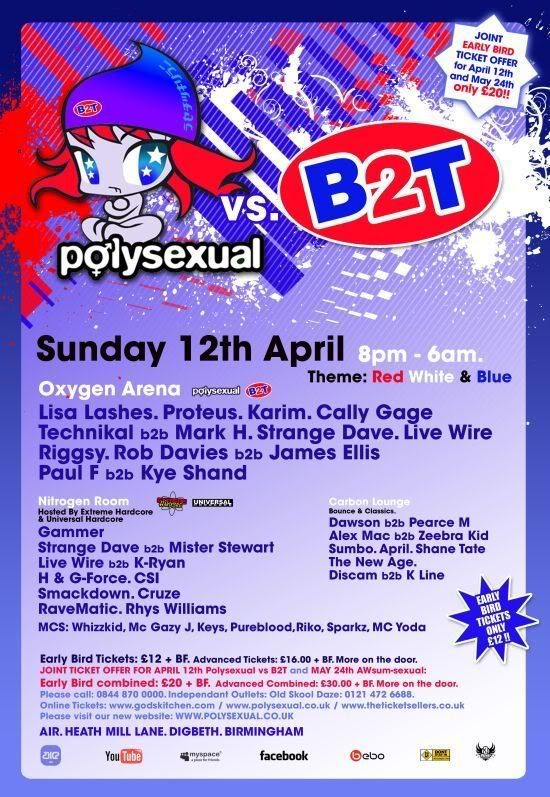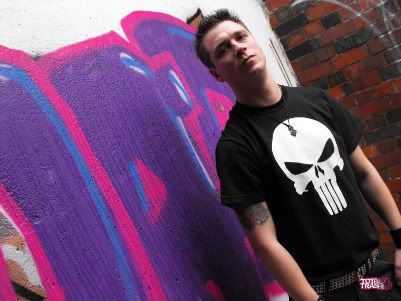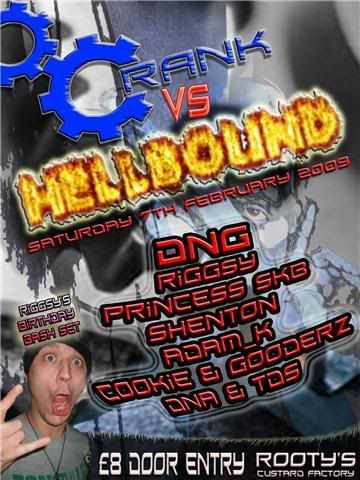 ..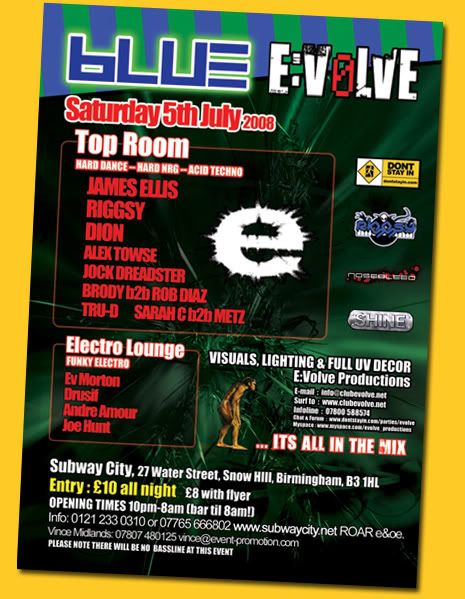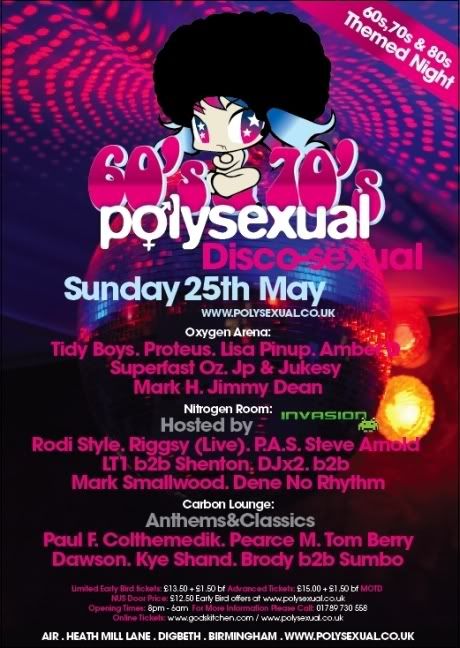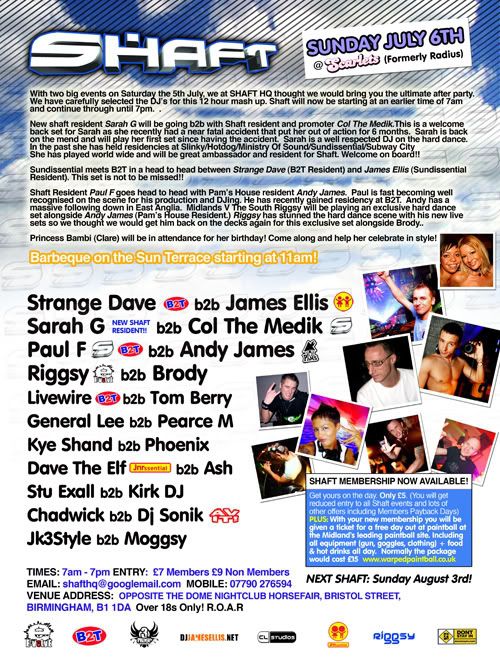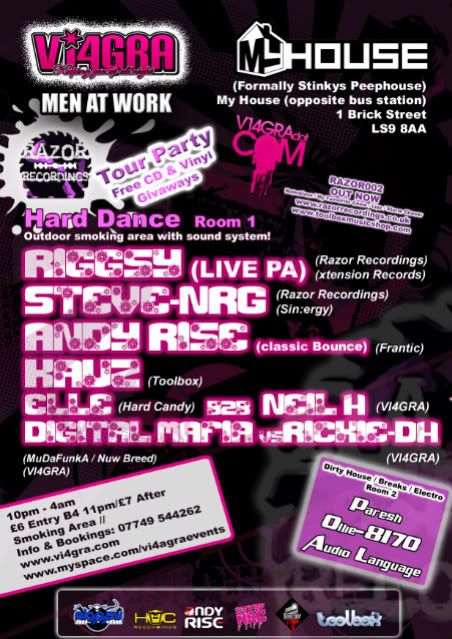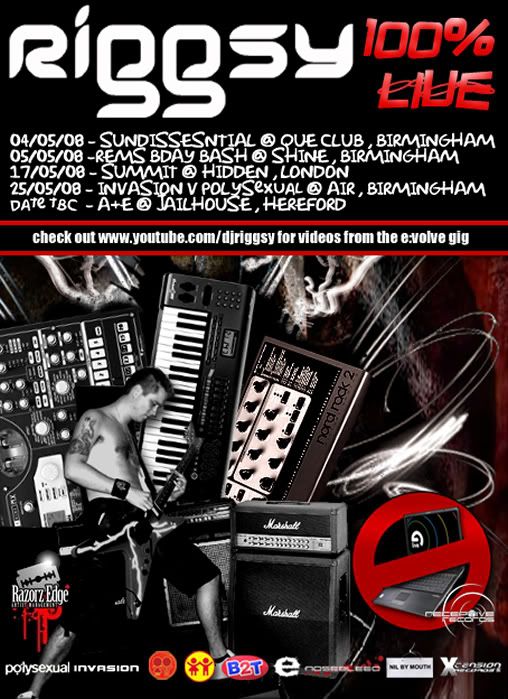 VIDEOS FROM MY LIVE SET @ E:VOLVE 29TH MARCH 2008
PART 1 PART 2 PART 3 PART 4 PART 5 PART 6 PART 7
Riggsy started out playing trance at a small club in Birmingham city centre back in 1999 called Sputniks. This is where he gained his confidence as a dj, and was soon playing in clubs such as Sundissential and HardHouseHeaven. Riggsy now runs his own labels, Xtension Records and Scum Records ( with Ugly Dave ) These days, he is a full time sound engineer at his midlands based studio. Riggsy has worked alonside such artists as Dynamic Intervention, Alex Calver, Digital Kid, Barry Diston, and Tony De Leon to name but a few. His Hard NRG / Techno crossover style productions over the last couple of years have been popping up on various labels including Andy Farleys Blue Cubed Records, Flashpoint Records, Toolbox , Passion Records , 12 inch Thumpers , Nosebleed Records, Twisted Trax and Jedi , and has forthcoming releases lined up on Flashpoint , Toolbox, and Infekted. His productions have also found there way onto a few albums including "I Love VC" Mixed by Paul Glazby , Tidy Trax "Face Of Steel" Mixed by Amber D , "Infinity" mixed by Lisa Pin Up and "Hard Dance Republic" Mixed also by Amber D. ..
Member Since:
August 02, 2006
Members:
RIGGSY @ THE BULLDOG BASH 2006 MIXING " STEVE NRG N RIGGSY - STACK THE GALLI" OUT OF "JUSTIN BOURNE - STRAPPED IN ( KARIM REMIX )
Get this video and more at
MySpace.com
RIGGSY @ THE BULLDOG BASH 2006 PLAYING "DJ FKM N RIGGSY - HEAVENS DIE"
Get this video and more at
MySpace.com
FUR TV : EPISODE THREE : PREVIEW
Influences:
BK , Alex Calver , D.A.V.E The Drummer , Tony De Vit , Mauro Piccotto , Carl Cox
Sounds Like:
..slipknot fell over a drum machine
Record Label:
XTENSION RECORDS , NIL BY MOUTH AND SCUM RECORDS