Play

Play Next

Add to queue
Play

Play Next

Add to queue

1,990 plays

Play

Play Next

Add to queue

1,113 plays

Play

Play Next

Add to queue

664 plays

Play

Play Next

Add to queue

884 plays

Play

Play Next

Add to queue

3,304 plays
Genre: Alternative / Drum & Bass / Electronica

Location NYC,NJ,PERU, New York, US

Profile Views: 44940

Last Login: 12/15/2012

Member Since 5/27/2004

Website www.facebook.com/djseen

Record Label Subsonik Sound, Steppasoundz, Magik vinyl, Rawkuts

Type of Label Indie

Bio

DJ SEEN (www.djseen.com /Direct Drive/Burner Brothers, NYC) For the last 15 years, real heads can't think about Drum & Bass in New York City without mentioning DJ Seen's name. He's championed the scene since 1994, back when the Ragga vibes were running rampant, and is still promoting Drum & Bass's evolution to this day. He is a man who is well-respected for his no-nonsense approach to quality sets and is also seen as an acclaimed producer with his work alongside DJ Wally/Pish Posh. He is also most notably known for his work as 1/3 of The Burner Brothers, a crew whose productions have graced numerous labels including Jungle Sky, Magic Vinyl, Steppasoundz and Rawkuts. Let's take a step back, though… Back in early 1996, DJ Seen helped form the Audio Arcade with MC Panik, of Konkrete Jungle fame, whose mission was to be a passageway, or arcade, for which to represent Drum & Bass to the fullest. It was nearly three years later when Seen started producing alongside DJ Wally/Pish Posh, most notably with "The Monsta" from Pish Posh's Up Jumps the Boogie CD. This was the perfect union: Seen already had the pulse of the dance-floor tapped and DJ Wally/Pish Posh's established reputation, they created some truly unique American Drum & Bass. This, of course, caused quite a commotion. To this day, many East Coast American Drum & Bass fans first related to DJ Wally & Seen when they thought of homegrown Drum & Bass artists. This union helped lead to numerous releases on Rawkus' Rawkuts imprint, a label which would soon give DJ Seen the title of label manager. Although the label folded along with Rawkus, Seen's work as manager helped further establish the brand on a more international level, scoring unforgettable releases like the "Oh No" remixes by John B, as well as tracks from producers like Gridlok, Jo-S, JuJu and KC. In this time period, Drum & Bass's own treacherous 3, The Burner Brothers (DJ Seen, Pish Posh & Chris Thomas), were born. Their productions gained much praise and rewinds, both stateside and within the hands of top UK selectors. For a time, DJ Seen fell silent from the more mainstream-side of Drum & Bass, even though he still held it down as resident DJ at NYC's Direct Drive (www.directdrive.net). In 2006, he stopped his work with various labels to better concentrate on his own productions and DJing. As a result, DJ Seen is known to be one of the most hard-working DJs in the New York area; packing the Drum & Bass rooms at weeklies and parties in Atlanta, South Beach, San Francisco, Los Angeles and other US cities. He is still holding it down at Direct Drive and in 2008 has not only mentioned that he has a serious batch of solo tunes, but he is also working on new material for a full length album with The Burner Brothers! One can only hope that 2010 and beyond sees DJ Seen and the Burner Brothers take back the crown and chart a new path to that next level… Words: khal

Members

DJ Seen is 1/3 of the Burner Brothers ( DJ Wally, Chris Thomas & DJ Seen)

Influences

Optical, Ed Rush, Andy C, Grooverider, LTJ Bukem, Shimon, Moving Fusion, L Double, Usual suspects, Trace, Friction, Hype, Ink, Loxy, A-sides, Goldie, Red One, Dillinja, Ed Solo, Roni Size, Krust, Die, Dom & Roland, Tech Itch, Zinc, Shy Fx, GQ, Potential Bad Boy, Micky Fin, Simon Bline Smith, J-majik, Marcus intalex, London Elektricity, UFO, Dj Wally, Rap, Fresh, Vegas, Adam F, Pascal, Peshay, Blame, Doc Scott, The Charlatans, Depeche Mode , Smiths, Stone Roses, Happy mondays, Primal scream, my bloody valentine, Joy division, New Order, The the, The cure, Lush, Interpol, Prince, siouxie and the banshees, Electronic, Ride, the klaxons, Pendulum,Oasis, The verve, Pulp, Pet shop boys, Erasure, Franz Ferdinand, Interpol, Suede, Starsailor, Editors, Menswear, Gene, Beatles,Rolling Stones, Cat stevens etc etc ....and the list could go on forever. From Rock to Rap to Nu Rave to Salsa to whatever if it has substance i like it. One must draw inspiration from somewhere.......XXX .......................................Style is character. It is the quality of a man's emotion made apparent; then by inevitable extension, style is ethics, style is government...............................XXX

Sounds Like

FOR DJ SEEN BOOKINGS CONTACT DRIVEN AM www.drivenam.com or email alseendj@gmail.com
Bio:
DJ SEEN (
www.djseen.com
/Direct Drive/Burner Brothers, NYC) For the last 15 years, real heads can't think about Drum & Bass in New York City without mentioning DJ Seen's name. He's championed the scene since 1994, back when the Ragga vibes were running rampant, and is still promoting Drum & Bass's evolution to this day. He is a man who is well-respected for his no-nonsense approach to quality sets and is also seen as an acclaimed producer with his work alongside DJ Wally/Pish Posh. He is also most notably known for his work as 1/3 of The Burner Brothers, a crew whose productions have graced numerous labels including Jungle Sky, Magic Vinyl, Steppasoundz and Rawkuts. Let's take a step back, though… Back in early 1996, DJ Seen helped form the Audio Arcade with MC Panik, of Konkrete Jungle fame, whose mission was to be a passageway, or arcade, for which to represent Drum & Bass to the fullest. It was nearly three years later when Seen started producing alongside DJ Wally/Pish Posh, most notably with "The Monsta" from Pish Posh's Up Jumps the Boogie CD. This was the perfect union: Seen already had the pulse of the dance-floor tapped and DJ Wally/Pish Posh's established reputation, they created some truly unique American Drum & Bass. This, of course, caused quite a commotion. To this day, many East Coast American Drum & Bass fans first related to DJ Wally & Seen when they thought of homegrown Drum & Bass artists. This union helped lead to numerous releases on Rawkus' Rawkuts imprint, a label which would soon give DJ Seen the title of label manager. Although the label folded along with Rawkus, Seen's work as manager helped further establish the brand on a more international level, scoring unforgettable releases like the "Oh No" remixes by John B, as well as tracks from producers like Gridlok, Jo-S, JuJu and KC. In this time period, Drum & Bass's own treacherous 3, The Burner Brothers (DJ Seen, Pish Posh & Chris Thomas), were born. Their productions gained much praise and rewinds, both stateside and within the hands of top UK selectors. For a time, DJ Seen fell silent from the more mainstream-side of Drum & Bass, even though he still held it down as resident DJ at NYC's Direct Drive (
www.directdrive.net
). In 2006, he stopped his work with various labels to better concentrate on his own productions and DJing. As a result, DJ Seen is known to be one of the most hard-working DJs in the New York area; packing the Drum & Bass rooms at weeklies and parties in Atlanta, South Beach, San Francisco, Los Angeles and other US cities. He is still holding it down at Direct Drive and in 2008 has not only mentioned that he has a serious batch of solo tunes, but he is also working on new material for a full length album with The Burner Brothers! One can only hope that 2009 and beyond sees DJ Seen and the Burner Brothers take back the crown and chart a new path to that next level… Words: khal ..
I edited my profile with
MAD LOVE SON
!
../Style>
..
Member Since:
May 27, 2004
Members:
DJ Seen is 1/3 of the Burner Brothers ( DJ Wally, Chris Thomas & DJ Seen)
Influences:
Optical, Ed Rush, Andy C, Grooverider, LTJ Bukem, Shimon, Moving Fusion, L Double, Usual suspects, Trace, Friction, Hype, Ink, Loxy, A-sides, Goldie, Red One, Dillinja, Ed Solo, Roni Size, Krust, Die, Dom & Roland, Tech Itch, Zinc, Shy Fx, GQ, Potential Bad Boy, Micky Fin, Simon Bline Smith, J-majik, Marcus intalex, London Elektricity, UFO, Dj Wally, Rap, Fresh, Vegas, Adam F, Pascal, Peshay, Blame, Doc Scott, The Charlatans, Depeche Mode , Smiths, Stone Roses, Happy mondays, Primal scream, my bloody valentine, Joy division, New Order, The the, The cure, Lush, Interpol, Prince, siouxie and the banshees, Electronic, Ride, the klaxons, Pendulum,Oasis, The verve, Pulp, Pet shop boys, Erasure, Franz Ferdinand, Interpol, Suede, Starsailor, Editors, Menswear, Gene, Beatles,Rolling Stones, Cat stevens etc etc ....and the list could go on forever. From Rock to Rap to Nu Rave to Salsa to whatever if it has substance i like it. One must draw inspiration from somewhere.......XXX .......................................Style is character. It is the quality of a man's emotion made apparent; then by inevitable extension, style is ethics, style is government...............................XXX
Sounds Like:
FOR DJ SEEN BOOKINGS CLICK ON THE LOGO BELOW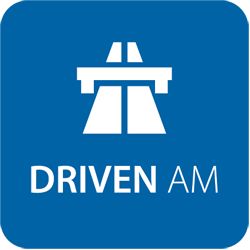 Record Label:
Subsonik Sound, Steppasoundz, Magik vinyl, Rawkuts
Label Type:
Indie