No recent updates in this category.
Why not...
General

What quite possibly is the greatest YouTube video clip ever made. Favorite part is around 40 seconds in when Ernie/Billy Danze is spittin'

Music

Movies

The Lord of the Rings trilogy was incredible

,

and

,

collectively

,

my favorite movies ever. I also love martial arts movies

,

especially the old school ones. Some other personal fav movies though: Memento

,

100 Girls

,

Fight Club

,

I'm Gonna Git You Sucka

,

Scarface

,

Enter the Dragon

,

Joe Dirt

,

Crash

,

40 Year Old Virgin

,

Ocean's 11

,

Spider-Man

,

Braveheart

,

anything by M. Night Shyamalan

, and (last but definitely not least) Transformers: The Movie (and I don't just mean the new one- I'm referring to the 80's animated movie) =o)

Television

I love Mythbusters =o) House is another one of my favorites too along with most of the Adult Swim line-up on Cartoon Network. Heroes and The Daily Show are can't miss shows for me. A bit of a guilty pleasure is The Mentalist- sometimes a little goofy, but a fun show nonetheless. I've been finding myself watching a lot more of the Discovery Channel and History Channel recently too. Guess I'm getting old,

but I love to learn and these channels are great for that.

Books

The Wheel of Time series is by far my favorite (R.I.P. Robert Jordan) The Da Vinci Code and Angels & Demons (both by Dan Brown) were pretty good. The Kite Runner is one my friend Melissa suggested to me and it became one of my favorites. Definitely recommend it to anyone who enjoys an incredibly powerful story and great writing. Currently working on the Song of Ice and Fire trilogy by George R. R. Martin- A Clash of Kings is the book I'm on. I'm also currently working on "The Secret" after having watched the DVD. Powerful information in there that I'm working on harnessing myself.

Heroes

My whole family =o)
Play

Play Next

Add to queue

Play

Play Next

Add to queue

Play

Play Next

Add to queue

Play

Play Next

Add to queue

Play

Play Next

Add to queue
About me:
What's good, everyone! My name's Joaquin and I'm the owner of WWW.EEKKABAKKA.COM. "What is it," you ask? Well, if you enjoy good reading and interesting stories, you need to check it out. If you don't like those things- well you still need to check it out so that you can learn to appreciate and keep coming back to my site.

This was so awesome, I had to share...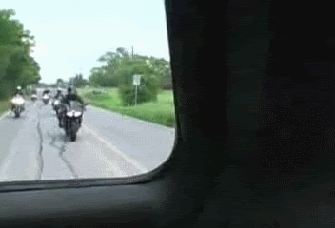 I thought this was funny...




Myspace Graphics
..
Myspace Contact Tables

Myspace Icons
Blame It - Jamie Foxx- BARACK OBAMA SPOOF
http://www.youtube.com/watch?v=1D8lj3dg5-o
Well done! Good stuff here...
Status:

Married

Here for:

Networking, Friends

Hometown:

Colorado Springs

Orientation:

Straight

Body type:

5' 10" / Average

Ethnicity:

Latino / Hispanic

Religion:

Catholic

Zodiac Sign:

Taurus

Children:

Someday

Smoke / Drink:

No / Yes

Education:

High school

Occupation:

Soldier
Widefield High School

Colorado Springs, COLORADO

Graduated:

1997

Student status:

Alumni

Degree:

High School Diploma

1994 to 1997

Killeen H S

Killeen, TX

Graduated:

N/A

Student status:

Alumni

1993 to 1994