Play

Play Next

Add to queue
Play

Play Next

Add to queue

716 plays

Play

Play Next

Add to queue

615 plays

Play

Play Next

Add to queue

835 plays

Play

Play Next

Add to queue

1,401 plays

Play

Play Next

Add to queue

1,279 plays
Genre: Folk / Indie / Pop

Location dublin, Dublin, Ir

Profile Views: 20422

Last Login: 5/12/2013

Member Since 1/16/2006

Website doctormillar.com

Record Label Unknown Indie

Type of Label Indie

Bio

............ .. .. .. .. .. .. .. ...... ......Layout Generator.. by MyspaceLayoutSpy.com.... ..Doctor Millar - a potted history ..Sean, AKA Doctor Millar would make most peoples A-list of Irish songwriters. ..Having split from cult (and critically lauded) rocknroll band The Cute Hoors in 1992 he began working on a new batch of songs which saw release in 1995 as the bitter Lie. ..The bitter lie got rave reviews in all of the national papers and Sean was nominated as solo Artist of the year, at the Hot Press Heineken awards in 1996 - in the same category as Van Morrison, Gavin Friday and Paul Brady. ..The bitter lie was included in the Today FM /Sunday Tribune top fifty Irish albums of all time. ..His second album The Deal(1998) was as rapturously reviewed and was included in the Sunday times top five albums of the year (see sample press included) ..His third album always coming home caused the Irish times - in its five star review! -to proclaim him an Irish National Treasure ..His songs have been covered live by Nina Hynes, Jack L, Camille OSullivan, Joe Chester, and Tom Dunne to name but a few ..He has toured in Ireland, England, France, Switzerland, Italy, Norway and Denmark and in the United States and Canada and been the subject of major Articles in all the main Irish publications. He has performed on countless TV and radio shows both in Ireland and abroad. . ..Sean Presents the hot Press Hot spot each week on east coast radio - one of the most respected rock shows on the air. .. .. .. .. .. .. .. ...... ...... .."Sean Millar is an Irish national treasure, brilliant caustic acoustic rock'n'roll moving in similar circles to hammel on trial..." Padraig Collins, The Irish Times.

Members

em....that would be me and a series of under paid friends with their own solo projects to lose money on thank you very much

Influences

my brother ,debbie harry,the velvets the usual whatever....

Sounds Like

...... ..'The Bitter Lie' .."...an album that bristles with attitude, wit and insight. Many of Millar's meditations are delivered in machine-gun bursts that are marvellous to behold, but it's the elegiac simplicity of 'Future Beauty' which best sums up the appeal of this unexpected gem." Damian Corless, In Dublin (Editor). .."Social commentator, ironist, lethal romantic, Doctor Millar's stunning album The Bitter Lie confirms his position on the A-list of Irish singer/songwriters. More importantly it challenges the myth that universality requires compromise, Sean Millar wouldn't be able to pander to the market for love or money, and what renders his poetic talent so mesmerising is the acute often painful intellectual and spiritual honesty of his observations." Laoise MacReamoinn, Dublin Event Guide. ........ ..'The Deal' .."We need writers like Sean Millar to remind us of how bestial and scabrous we can all be, at times, and indeed should be, if only to taste life on every level. The Deal is an album that should be heard." Joe Jackson, Hot Press. .."Millar's outlook on life may be bleak but it is offset by shards of humour and some of the best lyrics an Irish singer - songwriter has given us this year. His voice is a perfect companion to the songs' many attributes, superb....A startling record for all the right reasons." Tony Clayton Lea, The Sunday Times. ........ ..'Always Coming Home' (Baba Records. 31st May 2002.) .."I've got to be honest, I'm not the biggest fan of the singer/songwriter genre. I find a lot of it to be indulgent to the point of opacity and unforgivably humourless. And why do they always sing about meteorological phenomenon? Thank God, then, for Sean Millar." Stephen Robinson, HotPress. Rating: 10 / 12 .."Sean Millar is an Irish national treasure brilliant caustic acoustic rock'n'roll moving in similar circles to hammel on trial...of the hundreds of new albums I'll hear this year this one is unlikely to be bettered.. truly awesome." Padraig Collins, Irish Times. .......I'm a little bit country like marie but also a little bit rock n roll like donnie a bit poppie and a bit folkie and a bit experimental
Bio:
..
....
Layout Generator
by
MyspaceLayoutSpy.com
Doctor Millar - a potted history
Sean, AKA Doctor Millar would make most peoples A-list of Irish songwriters.
Having split from cult (and critically lauded) rocknroll band The Cute Hoors in 1992 he began working on a new batch of songs which saw release in 1995 as the bitter Lie.
The bitter lie got rave reviews in all of the national papers and Sean was nominated as solo Artist of the year, at the Hot Press Heineken awards in 1996 - in the same category as Van Morrison, Gavin Friday and Paul Brady.
The bitter lie was included in the Today FM /Sunday Tribune top fifty Irish albums of all time.
His second album The Deal(1998) was as rapturously reviewed and was included in the Sunday times top five albums of the year (see sample press included)
His third album always coming home caused the Irish times - in its five star review! -to proclaim him an Irish National Treasure
His songs have been covered live by Nina Hynes, Jack L, Camille OSullivan, Joe Chester, and Tom Dunne to name but a few
He has toured in Ireland, England, France, Switzerland, Italy, Norway and Denmark and in the United States and Canada and been the subject of major Articles in all the main Irish publications. He has performed on countless TV and radio shows both in Ireland and abroad. .
Sean Presents the hot Press Hot spot each week on east coast radio - one of the most respected rock shows on the air.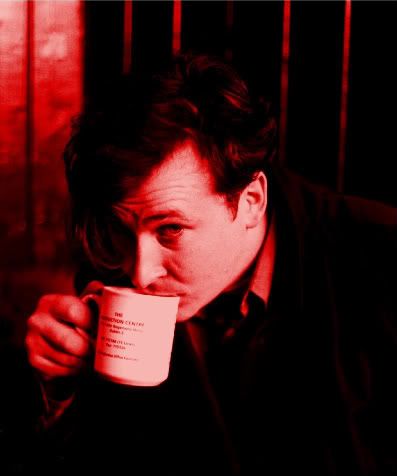 "Sean Millar is an Irish national treasure, brilliant caustic acoustic rock'n'roll moving in similar circles to hammel on trial..." Padraig Collins, The Irish Times.
Sounds Like: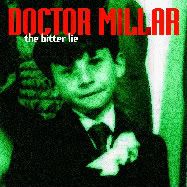 'The Bitter Lie'
"...an album that bristles with attitude, wit and insight. Many of Millar's meditations are delivered in machine-gun bursts that are marvellous to behold, but it's the elegiac simplicity of 'Future Beauty' which best sums up the appeal of this unexpected gem." Damian Corless, In Dublin (Editor).
"Social commentator, ironist, lethal romantic, Doctor Millar's stunning album The Bitter Lie confirms his position on the A-list of Irish singer/songwriters. More importantly it challenges the myth that universality requires compromise, Sean Millar wouldn't be able to pander to the market for love or money, and what renders his poetic talent so mesmerising is the acute often painful intellectual and spiritual honesty of his observations." Laoise MacReamoinn, Dublin Event Guide.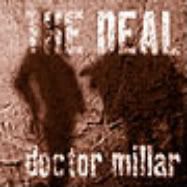 'The Deal'
"We need writers like Sean Millar to remind us of how bestial and scabrous we can all be, at times, and indeed should be, if only to taste life on every level. The Deal is an album that should be heard." Joe Jackson, Hot Press.
"Millar's outlook on life may be bleak but it is offset by shards of humour and some of the best lyrics an Irish singer - songwriter has given us this year. His voice is a perfect companion to the songs' many attributes, superb....A startling record for all the right reasons." Tony Clayton Lea, The Sunday Times.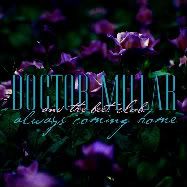 'Always Coming Home' (Baba Records. 31st May 2002.)
"I've got to be honest, I'm not the biggest fan of the singer/songwriter genre. I find a lot of it to be indulgent to the point of opacity and unforgivably humourless. And why do they always sing about meteorological phenomenon? Thank God, then, for Sean Millar." Stephen Robinson, HotPress. Rating: 10 / 12
"Sean Millar is an Irish national treasure brilliant caustic acoustic rock'n'roll moving in similar circles to hammel on trial...of the hundreds of new albums I'll hear this year this one is unlikely to be bettered.. truly awesome." Padraig Collins, Irish Times.
.....I'm a little bit country like marie but also a little bit rock n roll like donnie a bit poppie and a bit folkie and a bit experimental