Role:

FilmmakerRoles(_FilmMakerRoleID = 1, _FilmMakerRole = Director) / FilmmakerRoles(_FilmMakerRoleID = 5, _FilmMakerRole = Animator) / FilmmakerRoles(_FilmMakerRoleID = 2, _FilmMakerRole = Producer)

Website

bitterfilms.com

Influences

stanley kubrick
monty python
david lynch
walt disney
buster keaton
stan brakhage
edward gorey

Awards


2001 Academy Award Nominee

2007 Grand Jury Award Winner, Sundance Film Festival
1998 Short Film Palm D'Or Nominee, Cannes Film Festival

+ over 150 film festival awards


bitter films has 25428 friends.
About me:
..


:::: Production on Chapter 3 of Everything will be OK is underway, now that the 2008-2009 tour has finally come to a close. THANK YOU to everyone who helped make the tour such a smashing success and an amazing series of evenings to remember. Don premiered I am so proud of you in autumn 2008 on a whirlwind tour of 16 cities and carried on in 2009 for a grand total of 33 shows in 22 cities, four countries, about 30 hours of embarrassing onstage interviews, and one secret new cartoon. Chapter 3 is about two-thirds written and is being animated right now.

Be sure to always visit the BITTER FILMS HOMEPAGE for Don's journal, all the latest current events, release dates, screening news, and sad and meaningless blinking lights.
..DVD CATALOG..





BITTER FILMS - VOLUME 1: the first ten years of don hertzfeldt's landmark animated films, lovingly restored and remastered in high definition + hours of special features.....





..the films..



AH, L'AMOUR
GENRE
LILY AND JIM
BILLY'S BALLOON
REJECTED
THE MEANING OF LIFE

..the special features.. ..

: WATCHING GRASS GROW:
ANIMATING "THE MEANING OF LIFE"
: THE ANIMATION SHOW TRILOGY CARTOONS
: THE BITTER FILMS ARCHIVES: AN EXHAUSTIVE 140+ PAGE CHRONOLOGICAL HISTORY OF RARE MATERIALS, INCLUDING:

RARE FOOTAGE FROM DON'S EARLIEST CARTOONS
ORIGINAL PENCIL TESTS
DELETED SEQUENCES
ABANDONED "SPANKY THE BEAR SHOW" FOOTAGE
SKETCH TO SCENE COMPARISONS
EXTENSIVE PRODUCTION NOTES
NEVER BEFORE SEEN PHOTOS!
BEFORE SEEN PHOTOS!

:"LILY AND JIM" DELETED DIALOGUES
: "REJECTED" TEXT COMMENTARY
: "THE MEANING OF LIFE" SPECIAL EFFECTS DOCUMENTARY
: "REJECTED" AUDIO COMMENTARY
: "LILY AND JIM" REUNION COMMENTARY
: "AH, L'AMOUR" BONUS 2005 SOUNDTRACK
: PREVIEW OF "EVERYTHING WILL BE OK"
: "ANIMATION SHOW" FEATURETTE AND INTERVIEWS
: 16 PAGE RETROSPECTIVE BOOKLET
: BRAND NEW ANIMATED MENUS AND TRANSITIONS ..
......
featuring restored and remastered high definition film transfers,
curious booklets, alternate narration-free versions of the films, and
archives featuring over 250 pages of deleted scenes, sketches,
production notes, alternate takes, regrets, abandoned ideas,
embarrassing asides, and all the usual nonsense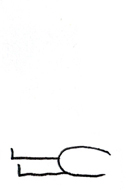 +++++++++++++++++++++++++++++++++++++++++++++++++++++++++++
lest we forget....
cover your
filthy bosoms at
the bitter films shop:
BOOKMARK:


all the latest news

don's journal
Who I'd like to meet:
unfortunately most of them are dead
Status:

Single

Zodiac Sign:

Leo
University Of California-Santa Barbara

Santa Barbara,California

Graduated:

1998

Degree:

Bachelor's Degree

Major:

film studies

1994 to 1998