No recent updates in this category.
Why not...
Dream Reachers Fan Club hasn't earned any badges yet... have you?
Play

Play Next

Add to queue
About me:
Welcome to the Dream Reachers Fan Club! I'm Jessica and created this site to help promote this amazing book that will inspire you to turn your dreams into reality - dreams DO come true if you believe in yourself and never give up on them!
New Book Inspires People to Live Their Dreams...Learn how Clint Eastwood, Darcy Donavan and others became "Dream Reachers"
VonChase Publishing Company announces the release of "Dream Reachers,"
a book of celebrity and other interviews that Hollywood and the world has been eagerly anticipating.
"Dream Reachers" is a magical mix of success stories and interviews with people who have dared to stretch to reach for their dreams. From living legends to legends-in-the-making, the subjects of this book let their imaginations soar.
In this book, author Betty Dravis shares her experiences as a young journalist when screen idols, like Clint Eastwood and Jane Russell, walked right out of the limelight and into her life...for brief, memorable moments. In addition to writing three other novels, Dravis is an award-winning journalist and former talk show host.
Co-author Chase Von, a celebrity interviewer and poet, has two published books. In "Dream Reachers" he shares his current interviews with high achievers in the arts: actors, writers, painters, photographers, musicians, singers and dancers. As these achievers tell you in their own words why they keep stretching to reach their dreams, they enchant the readers with their determination, inspiring them to DREAM BIG.
With over forty compelling stories and interviews, this literary work casts new light on what it takes to be a Dream Reacher. These are stories of how even disasters can turn into dreams, challenges into opportunities, with the right attitude of perseverance and determination. Whether you dream of walking the red carpet in Hollywood, taking the Big Apple by storm, having a cottage with a white picket fence––or all of those pleasures––this book will inspire you to "stretch" to make your dreams come true.
"Dream Reachers" can be purchased from
Amazon.com
and other Internet Booksellers and can be ordered from your local bookstore. To learn more about this book, visit the following Internet site:
www.bettydravis.com
For more information about this topic, please contact Betty Dravis by email: bettydravis@gmail.com
Editorial Reviews:
"I told Chase Von he was one in a million years ago! Now I have to say Betty Dravis is one in a million, as well! Dream Reachers rocks!" - Kim Kline, LA Music Awards Best Vocalist, Best New Top 40 Artist 2007, Hollywood Fame Awards Best Female Vocalist, amazing self-titled CD: Kim Kline, which includes groundbreaking hits, Inside, Sick Reality and Disagree.
http://www.myspace.com/kimkline
"…Dream Reachers is the perfect title for this inspiring book featuring new entertainers and famous icons like Clint Eastwood and Jane Russell. Without reaching for their dreams, none would be living them.... A unique literary achievement." - Frank Nappi, best-selling author of The Legend of Mickey Tussler and Echoes from the Infantry.
"Fascinating Interviews: Betty Dravis with Clint Eastwood and Jane Russell! Chase Von with Jenny McShane and Shawn Richardz! The stuff 'Dreams' are made of." - Christy Tillery French, author of The Bodyguard series.
http://www.myspace.com/christytilleryfrench
"The interviews are enlightening, but it's the dual writers' stories of preparation, excitement and nervousness––in meeting the celebrities––that make this an oh-so-fun read. And who wouldn't be nervous interviewing 'Dirty Harry?'" - Paul Kyriazi, Hollywood movie director, audio book producer, author and "James Bond" motivational speaker.
"… I've always believed in myself, regardless of what others might have said to discourage me, though I will admit, sometimes it's been hard. But I kept going! All these people share that in common, as well!…" - Lisa Lavie, YouTube sensation, with over one million views in just sixty hours for her video Angel. Hailed as the best singer to come along since Mariah Carey. New CD, Everything Or Nothing.
http://www.myspace.com/lisalavie
"Dream Reachers is an exceptional read. Chase Von and Betty Dravis have outdone themselves with this insightful look into the lives of those that have gone out and done what many of us are doing ourselves, which is 'reach for our dreams.' Kudos to you both and much success." - Brian O'Neal, pianist, composer, producer, internationally recognized jazz phenomenon with CD's Moody and Daisy, and world-recognized sensations, Mesmerized and Autobahn, Co-Founder of the "Do Foundation"
http://www.myspace.com/brianoneal
"…Betty Dravis and Chase Von dazzle the reader with charm as they reach deep into each celebrity… There's something for everyone in this book…and best of all it comes in a paperback I can carry around with me and a stunning hardcover to keep on my bookcase for years to come." - Kasia Sienkowska, fashion designer, NYC
"…Author and career journalist Betty Dravis and star interview meister Chase Von combine to tease the real lives from the glossy facades of our most loved and despised celebrities. The result is a rare view into the lives of the people who have become like gods and goddesses, saints and demons to a world enamored of stardom. In Dream Reachers, those superstars are made human again, filled with fears and folly, love and loss––just like the rest of us." - Mark LaFlamme, award-winning Maine crime reporter, author of Dirt: An American Campaign, The Pink Room and other horror novels.
"I think this book will be the catalyst for a lot of people who just need that extra 'nudge' to give them the courage to go for their own dreams. I wish it had been available to me––BEFORE my life of crime." - Glenn Brandon Burke, life coach, author and frequent "inspirational speaker" in prisons and colleges across the nation
http://www.myspace.com/motivationalspeakeredu
"A dream come true! This book has pizazz! Kudos to Betty Dravis and Chase Von." - Hon. Rod Diridon, Sr., Exec. Dir., Mineta Transportation Institute, SJSU, former vice-mayor of Saratoga, CA and Santa Clara County Supervisor
"… This book is a source of confirmation and encouragement, spoken by a collection of free thinkers who refused to look back on their dreams and wonder 'What if…?' Assembling these achievers is ingenious literary artistry on behalf of Chase Von and Betty Dravis. Hat's off to you both!" - Gem Avery, "The Pioneeress of Ambient Soul," internationally recognized debut album Gas Money, vocalist and songwriter.
http://www.myspace.com/gemavery
"I was so thrilled when my pal, Betty Dravis, disclosed that she met Clint Eastwood. I love him... always have. I think he's one of the sexiest men on the planet...even at his 'elder' age, he's fabulous. I can't believe all the fascinating people Chase Von has interviewed: Darcy Donavan, Shawn Richardz, MT Robison, Dawn Huffaker, Kitty Kavey, Barbara Evans, Aberjhani, Kiara Hunter...the list goes on. Can't wait to read Dream Reachers." - Carol Engan Borrelli, Florida, author of Cinagro Farm cookbook.
"Dream Reachers combines the best of yesterday and today all in one. At once there is the charming reflections of Betty Dravis's encounters with high profile stars of a bygone era out of enchanting Hollywood and powerful Washington. As well, we see the groundbreaking interviews of Chase Von's up-and-coming stars of today. This book will make you smile and, indeed...dream." - Meesh, founder of Mixeddna.
About the Authors:
CHASE VON: In addition to his latest book Dream Reachers, which he co-authored with Betty Dravis, Chase Von is the author of Pink, Blue and Green and Your Chance to Hear the Last Panther Speak. One of his short stories, The Bum, is included in the 2007 American Review Literary Journal Vol. One, created by Bryant H. McGill, world-famous author, poet and consultant to the stars. Pieces of his work have also been included in Songs of Hope, a compilation by Sachel. Von is also owner of VonChase Publishing Company. One of his poetry books, written by Ed Roberts, has been submitted for a Pulitzer Prize in Verse.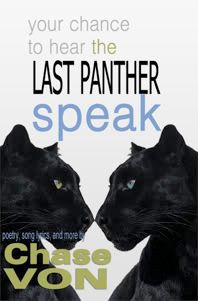 This talented man was born in Japan to a military family. He is a retired Marine and also served in the Army as an air traffic control tower operator. He has also been a county correctional officer, a human services assistant in a mental health facility and is a veteran of Desert Shield and Desert Storm, as well as OIF one and two.
Von currently resides in California with his beautiful wife and three lovely children.
For more about this author visit:
http://www.nextcat.com/ChasevonTheLastPanther
or
http:www.myspace.com/chase77777
BETTY DRAVIS: Betty Dravis is a sensitive writer, adept in many genres. Dream Reachers is her first nonfiction book and is a compilation of her inspiring celebrity interviews, including "living legends" Clint Eastwood, Jane Russell and Ted Kennedy, along with "legends-in-the-making" Darcy Donavan, Jennifer McShane, Jason Seitz, MT Robison and other artists from all fields, interviewed by her gifted co-author Chase Von.
This talented woman is also the author of: 1106 Grand Boulevard, an epic romantic thriller; The Toonies Invade Silicon Valley, a young adult fantasy adventure; and Millennium Babe: The Prophecy, a supernatural mystery adventure. She also has three short stories in the anthology Just Our Best Short Stories 2005 and three best-selling Amazon Shorts.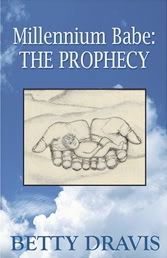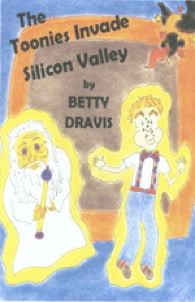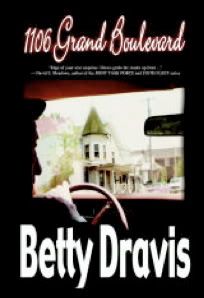 She is a retired, award-winning California journalist and newspaper publisher who also hosted a Cable TV talk show. She was listed in two Who's Who books, is an honorary Kentucky Colonel, former member of Romance Writers of America, Sigma Delta Chi and San Jose Newspaper Guild.
Dravis has a large family in Silicon Valley and the Bay Area, but now resides in Central California where she's writing a sequel to The Toonies, titled The Toonies Rock New York.
For more about this author, visit her website at:
www.bettydravis.com
or at Amazon Author Central:
http://www.amazon.com/-/e/B002BLJJIU
Betty with Clint Eastwood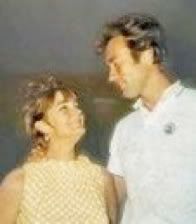 Betty with Jane Russell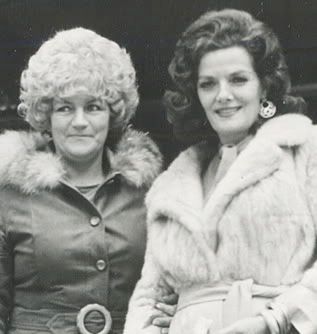 Betty with BFF Linda - President of Betty Dravis Fan Club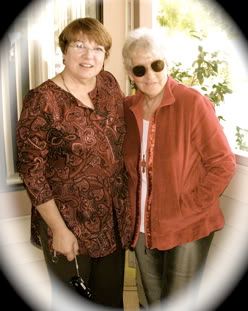 Check out Betty Dravis' interview with Judyth Piazza!
http://thesop.org/art/2009/08/22/judyth-piazza-chats-with-betty-dravis-co-author-of-dream-reachers
-
Who I'd like to meet:
Chase Von, Betty Dravis and all the other Dream Reachers who are still around.
Status:

Single

Here for:

Networking, Friends

Zodiac Sign:

Libra