Play

Play Next

Add to queue
Play

Play Next

Add to queue

527 plays

Play

Play Next

Add to queue

215 plays

Play

Play Next

Add to queue

117 plays

Play

Play Next

Add to queue

5,467 plays

Play

Play Next

Add to queue

780 plays
Genre: Grime

Location Edinburgh, Scotland, UK

Profile Views: 50067

Last Login: 8/23/2011

Member Since 8/27/2007

Type of Label Unsigned

Bio

.. .. Dupec is a three piece rock and roll band from Edinburgh, Scotland. ...... ........ .. .. ......BOOKINGS/GENERAL CONTACT/CHIT CHAT:.... .. You can email us - ......dupec@hotmail.co.uk...... .. Or you could just send us a message on this. .... .. ..........DOUBLE A SIDE SINGLE AVAILABLE ON EUROPEAN TOUR........ .. .. .. .. .. .. .. .. .. .... Some compliments: ......"If We Were Promised Jetpacks are the delinquent younger brother of Frightened Rabbit and The Twilight Sad, then Dupec are undoubtedly their intellectual cousin. Bestowing a scree of math signatures and hexagonal percussion over James Yuill's emotive tones, the Auld Reekie trio's first two EPs helped soil the already befouled underpants of Scottish bloggers.".... - The Line of Best Fit (Billy Hamilton).. .. .."... crashing every cymbal and straining every sinew of songs that are by turns intricately melodic and searingly intense.".... - The Skinny (****).. .. .."Bursting with raw energy, Dupec have something about them that your average Scottish band would chew their own arm off to have".... - Peenko's Blog.. ...."They certainly can count to twelve with gigantic balls of ballbaucity".... - The Glasgow Podcart.. ...."Channeling the powers of post hardcore and making a beautiful noise.".... - Vic Galloway..

Members

James Yuill.. Paul Bannon.. Jamie Steel

Influences

.. .. .. .. .. .. .. ..

Sounds Like

.. .... .... .. .. Recorded January 2009.. .. Tracklisting: .. Snakes & Ladders .. I Can Still Probably Swim .. Can I Smell Burning? .. I Can Count to Twelve .... .... .. .. Recorded March 2008.. .. Tracklisting: .. La Liga .. The Art of Party .. Bad Apples .. .. .. .. Recorded Live at The Wee Red Bar, Edinburgh 18th April 2009.. .. Tracklisting: .. Fire Wood .. Snakes & Ladders .. La Liga .. I Can Still Probably Swim .. Stab .. Can I Smell Burning? .. I Can Count to Twelve .... All these recordings are available free by clicking the link over yonder --->
No recent updates in this category.
Why not...
Bio:
..
Dupec is a three piece rock and roll band from Edinburgh, Scotland.
---
---
BOOKINGS/GENERAL CONTACT/CHIT CHAT:
You can email us - dupec@hotmail.co.uk
Or you could just send us a message on this.
---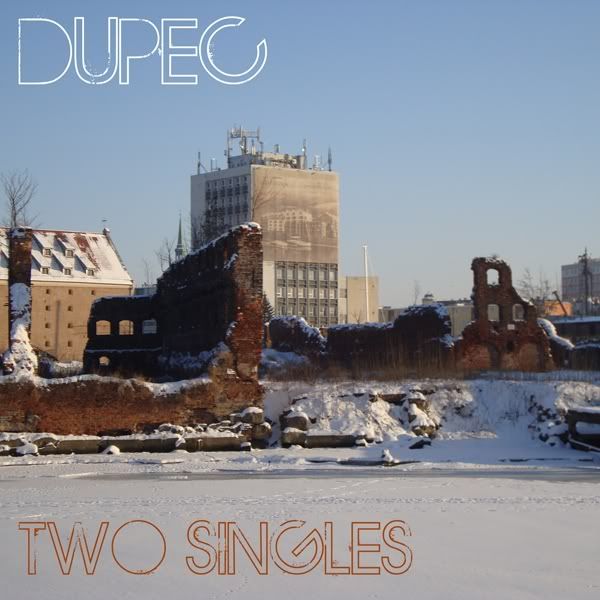 DOUBLE A SIDE SINGLE AVAILABLE ON EUROPEAN TOUR
---
Some compliments: "If We Were Promised Jetpacks are the delinquent younger brother of Frightened Rabbit and The Twilight Sad, then Dupec are undoubtedly their intellectual cousin. Bestowing a scree of math signatures and hexagonal percussion over James Yuill's emotive tones, the Auld Reekie trio's first two EPs helped soil the already befouled underpants of Scottish bloggers." - The Line of Best Fit (Billy Hamilton)
"... crashing every cymbal and straining every sinew of songs that are by turns intricately melodic and searingly intense." - The Skinny (****)
"Bursting with raw energy, Dupec have something about them that your average Scottish band would chew their own arm off to have" - Peenko's Blog
"They certainly can count to twelve with gigantic balls of ballbaucity" - The Glasgow Podcart
"Channeling the powers of post hardcore and making a beautiful noise." - Vic Galloway
Member Since:
August 27, 2007
Members:
James Yuill
Paul Bannon
Jamie Steel
Influences:
Sounds Like:
---
Recorded January 2009
Tracklisting:
Snakes & Ladders
I Can Still Probably Swim
Can I Smell Burning?
I Can Count to Twelve
---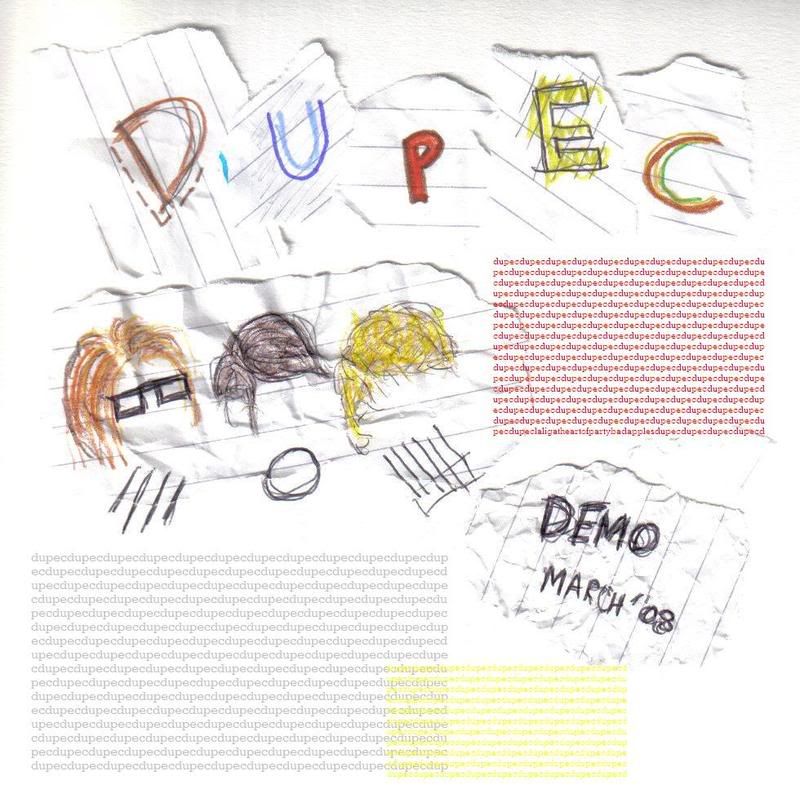 Recorded March 2008
Tracklisting:
La Liga
The Art of Party
Bad Apples
---
Recorded Live at The Wee Red Bar, Edinburgh 18th April 2009
Tracklisting:
Fire Wood
Snakes & Ladders
La Liga
I Can Still Probably Swim
Stab
Can I Smell Burning?
I Can Count to Twelve
---
All these recordings are available free by clicking the link over yonder --->