Play

Play Next

Add to queue
Play

Play Next

Add to queue

543 plays

Play

Play Next

Add to queue

413 plays

Play

Play Next

Add to queue

420 plays

Play

Play Next

Add to queue

510 plays

Play

Play Next

Add to queue

287 plays
Thunderclash is..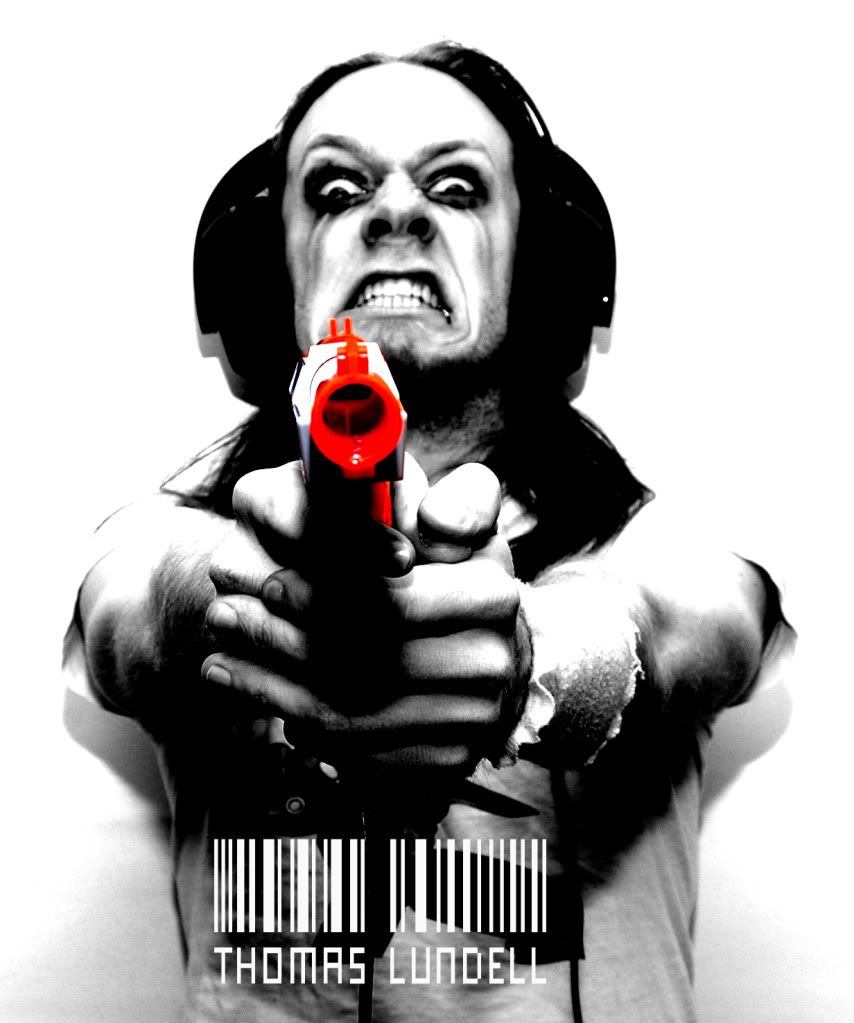 THOMAS LUNDELL
Guitar, bass, keyboards, vocals and voices,
arrangements, programming and producer.



Thunderclash is a one-man video-game metal band from Sweden. I take all your precious Nintendo childhood memories and throw them in a blender, combined with super fast heavy metal shredding.

Thunderclash is all about that feeling when you listen to your favorite heavy metal song, close your fist really tight and go "ooOOAAAAAAAHHH!" in falsetto. Its about that perfect lead guitar bend, making your private parts tingle and go wild. Combined with all your favorite old video game soundtracks Thunderclash delivers high quality pleasure to your ears.



[NEW!] NOSTALGIC PLEASURE
(2010)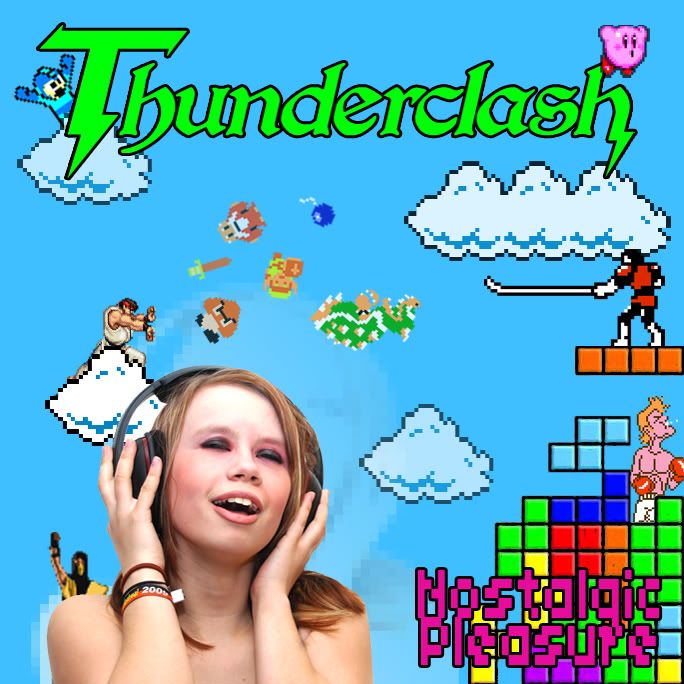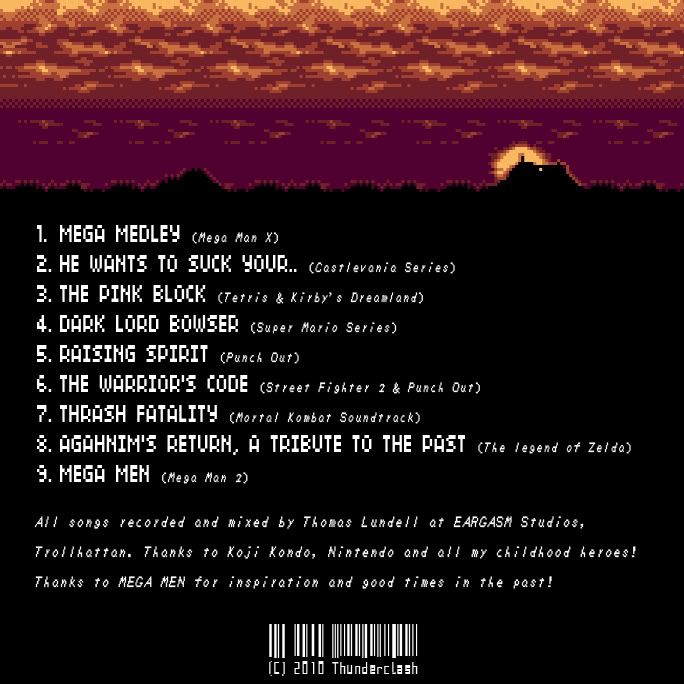 With Nostalgic Pleasure, Thunderclash continues where the band MEGA MEN ended. In honor of past times, the album contains all previous unreleased material with a new touch. The albums also has two bonus re-recordings of old MEGA MEN songs, "Get Equipped" and "He Wants Your Blood". I would like to thank all band members for great times in the past!

Mastered by Gabriel Lugo Méndez at Studio Positiv.



Download entire album for FREE at:
http://eargasm.bandcamp.com

Cheers!