Play

Play Next

Add to queue
Play

Play Next

Add to queue

2,874 plays

Play

Play Next

Add to queue

2,507 plays

Play

Play Next

Add to queue

2,376 plays

Play

Play Next

Add to queue

2,315 plays
Genre: Classic Rock / Funk / Indie

Location Kent, Ohio, US

Profile Views: 121029

Last Login: 2/12/2012

Member Since 3/2/2005

Type of Label Unsigned

Bio

.. ...... ............................................................ .. .. .... ......With a foundation built on the past, Eclyptic preserves rock n roll in a blend of fresh sounds, protected by funk and classic rock. .... The 4-piece from Northeast Ohio has spent the past 5 years winning Cleveland's High School Rock Off, dominating local battle of the bands, and taking their hometown of Hudson by storm. Putting their high school past behind them, the boys look to the future, with plans to become one of the region's best. .... The Jonas Brothers, Styx, The Moody Blues and State Radio are among the list of talented acts Eclyptic has shared the stage with. With their sights set high, the band continues to hit the road and take the stage to deliver a new blend of music to fans everywhere. It's their energy that grabs you and makes you dance, but it's the depth of their song-writing that will stop your heart and trigger your tears. From heart aches to heart breaks, good times and bad, no emotion is withheld and no boundaries are set for this talented and undeniably charming group of musicians whose passion is guaranteed to capture your heart and mind. ............ ...... .... .. .. .. .. .. .................... .......... .. .. .. .. .. .................... .................... ..

Members

.. .. ................ .. .... .... ...... .... ...... .. ...... .. ...... .. ...... .... .... ........ .. .. .. .. .. ...... .. .. .. .. ......Booking.... Danny Kolliner.... ....eclyptic@ftfrecords.com.... .. .. ....College booking.... FTF Records | Jeff Gargas.. ....jgargas@ftfrecords.com.... .. .. ....Management.... FTF Records | Jeff Gargas.. ....jgargas@ftfrecords.com.... .... ........ ..

Influences

.......... .. ...... .. .. ..

Sounds Like
No recent updates in this category.
Why not...
02:33 | 124 plays | Jan 31 2009
Bio:
..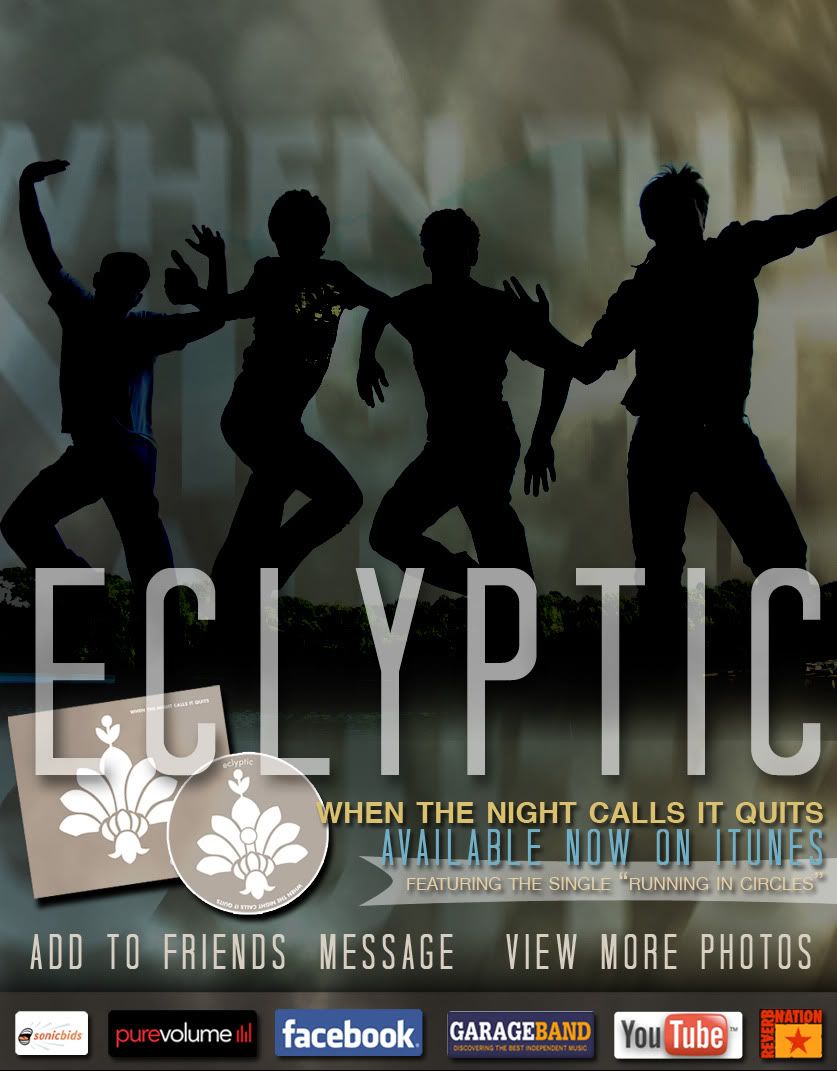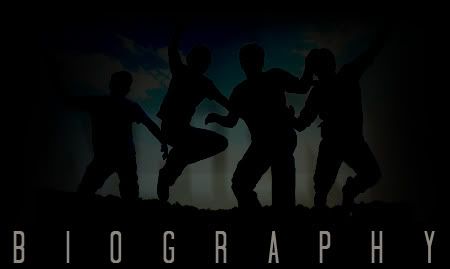 With a foundation built on the past, Eclyptic preserves rock n roll in a blend of fresh sounds, protected by funk and classic rock.
The 4-piece from Northeast Ohio has spent the past 5 years winning Cleveland's High School Rock Off, dominating local battle of the bands, and taking their hometown of Hudson by storm. Putting their high school past behind them, the boys look to the future, with plans to become one of the region's best.
The Jonas Brothers, Styx, The Moody Blues and State Radio are among the list of talented acts Eclyptic has shared the stage with. With their sights set high, the band continues to hit the road and take the stage to deliver a new blend of music to fans everywhere. It's their energy that grabs you and makes you dance, but it's the depth of their song-writing that will stop your heart and trigger your tears. From heart aches to heart breaks, good times and bad, no emotion is withheld and no boundaries are set for this talented and undeniably charming group of musicians whose passion is guaranteed to capture your heart and mind.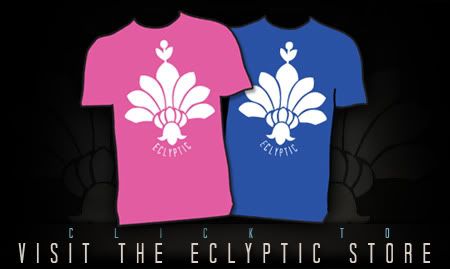 Member Since:
March 02, 2005
Members:
..




Eclyptic [Follow us on Twitter @EclypticFTF] has 5263 friends.