Eddie Galan hasn't earned any badges yet... have you?
19x Platinum Songwriter/Producer - Eddie Galan has 56968 friends.
Play

Play Next

Add to queue

Play

Play Next

Add to queue

Play

Play Next

Add to queue

Play

Play Next

Add to queue
About me:
Eddie Galan & Mach 1 Music Updates & News:
*It's official! I landed the OFFICIAL REMIX - Peak/Concord Records artist Leigh Jones! "All This Love" Big ups 2 my partners on da remix, the DBoyz! My remix is featuring SRC/Universal Records artist TOPIC!
*I am excited to announce that the Grammy Academy has officially asked me to be a PRO and instruct and teach at this years fifth annual Grammy Camp, a program for 75 selected high school students that offers a nine-day interactive residential summer music experience. This year the Grammy Camp is taking place July 11-19, 2009, at the University of Southern California's Thornton School of Music.
*June 2nd, Mitchel Musso's self entitled debut LP releases on Walt Disney Records, with my songs, "Us Against The World" (#3 on the album) & "Movin' In" (#12 on the album)!!!
*Eddie Galan & Jay Condiotti have co-written (With BC Jean) & produced a song for Sony/RCA Records artist BC Jean.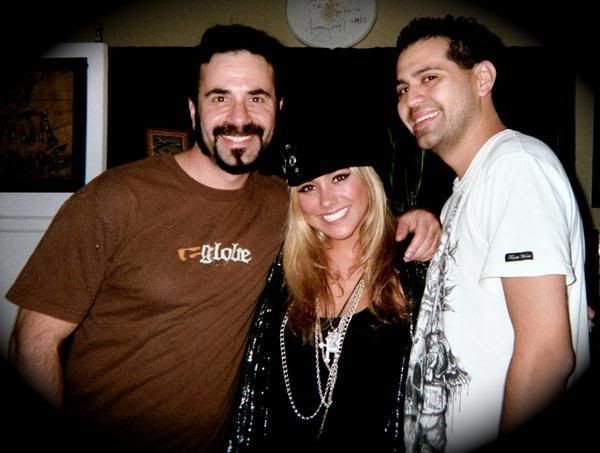 *Huge News Part II: Stizzle (Mach 1 Music Songwriter/Producer) and I have been really blessed, this time working with Aaron Carter on his new album. We are co-writing with Aaron and producing as well. Big ups to my good friend and Aaron's manager, Brandon.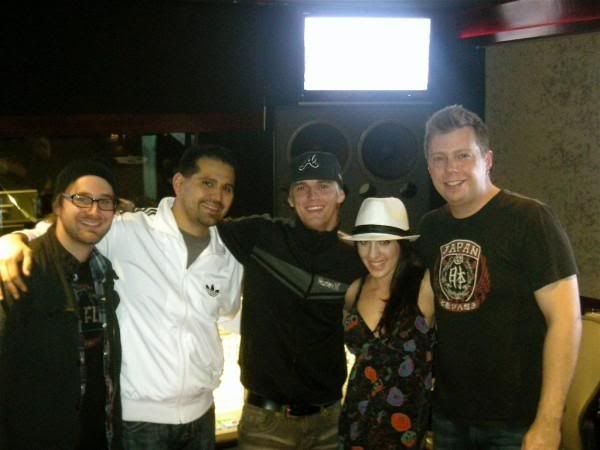 *Huge News Part 1: I finally get the opportunity to share some really exciting news with you. I have been blessed to be working with Walt Disney Records recording artist and Hannah Montana TV show star, Mitchel Musso, on his debut album. PJ Bianco (Writer for Jonas Brothers-"When You Look Me In The Eyes") and I worked hard over the past several months on this project and have landed 3 songs with Mitchel. This is just the beginning of things for PJ and I, as we are currently in the studio with a few other major acts that shall be named later. :] Major props to my boy Stizzle (Mach 1 Music Songwriter/Producer) who lent his INSANE production skills to 2 of the 3 songs with Mitchel! Stay tuned for a LOT more MAJOR news COMING SOON!
**The Clique Girlz have just released the new "Incredible EP", for sale NOW at Walmart! Featuring "their HIT single" "Incredible" and two new songs, the EP can also be bought online at Walmart.com! This marks the 5th time the Clique Girlz have released "Incredible"!!
I co-wrote the song with the amazingly talented Andrew Fromm, Adam Riley, and Andrew Lane and produced the song along with Andrew Lane.
***Clique Girlz debut album (International Release - Japan). We were fortunate to land the title track to the album.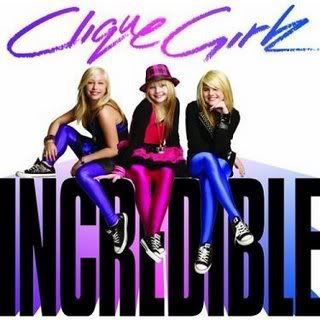 ..
Who I'd like to meet:
Real, Talented, Truly Down-To-Earth, Humble Individuals With a willingness to teach the world, share their talents and make others around them better.
Status:

Married

Here for:

Networking, Friends

Hometown:

South Pasadena, CA

Orientation:

Straight

Body type:

6' 0" / Athletic

Ethnicity:

Latino / Hispanic

Religion:

Catholic

Zodiac Sign:

Aquarius

Children:

Proud parent

Education:

College graduate

Occupation:

Mach 1 Music--President/Producer/Songwriter
Occidental College

Los Angeles, CALIFORNIA

Graduated:

2001

Student status:

Alumni

Degree:

Bachelor's Degree

Major:

Film Production, History, Sociology

Clubs:

Track and Field

1997 to 2001

Loyola High School

Los Angeles, CALIFORNIA

Graduated:

1997

Student status:

Alumni

Degree:

High School Diploma

1993 to 1997
Mach 1 Music

South Pasadena, CA US

President/CEO

FOREVER

My Belle Belle Music

South Pasadena, CA US

President/CEO

FOREVER