{your content}
{your content}
{your content}
No recent updates in this category.
Why not...
♫~StEpHANIE LOVES YOU™♪ ☼ hasn't earned any badges yet... have you?
General

**>

*><>*><>*>

*

..

glitter-graphics.com

*

*>

..

......*" /><..'>

*

..**

Hi5 Comments & MySpace Comments<********************><..">....
MySpace Layouts
..


>.. ..

Music

BANDS I GOT TOO SEE LIVE *STAIND*SHINDOWN*NINE INCH NAILS*THERE DAYS GRACE*JARRY LEE LUWIS*BB KING*wille nellison*10 YEARS*NORAH JONES*BRUSE HONSBAY*36.MIFIA*NINE INCH NAILS*THE ROMANTICAS*PUDLE OF MUDD*TRAIN*GALACTIC*YELLOW CARD*SHARLOW CROW*HOOT-E-AND THE BLOW FISH*BACKSSTEET BOYS *TRAPT*NEW YORK DOLLS*MILDLES SELF INDULLGENS*HUEY LEWIS AND THE NEWS*GOD SMACK*TAKING BACK SUNDAY*THE FRAY*PLAIN WHITE TEES*BLINK 182*WOLF MOTHER*HAWTHRON HIGHS*BRIGHT EYES*THE WHITE STRIPS*POPA POACH*TIMBERLAND*JUSTIN TIMBERLAKE*CRUNK FEST*RED JUMPSUIT*THE DEMPSEES*DOUGHTER*GOOD CHARLITE*BLINK 182*HINDER*finger 11*

Movies

Television

Books

i love to read about what dreams mean and also body language ..

Heroes

none yet,i will let you know ..

Play

Play Next

Add to queue

Play

Play Next

Add to queue

Play

Play Next

Add to queue

Play

Play Next

Add to queue

Play

Play Next

Add to queue
About me:
hi my name is stephanie. i love music,i try to make the wolrd a better place,!my life's goal is to be the best person i can be,and if you dont like me or hate me for what i do or who i am,then dont talk to me,and be your slef no matter what people think of that!,i try to be posstive alot of the time.and i belive in everything happens for a reason,and i have no regets besuce at the time its what you wanted to do,you olny have one life so live it,,and try everthing at lest one time...things i like i try twice! i love people who love ife and LOVE PEACE AND BEING HAPPY...I WOULD love to find an nice pesron thats not all about looks ,who see the truth in life,.....i love to dance , I love to write poetry..and peace is always a good thing.i LOVE music too,love itmost of all be yourself! oh and if you play guitar your all readdy cool in my book!.and sutimes i can be >

..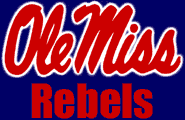 ..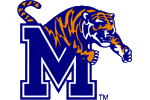 Status:

Engaged

Here for:

Friends

Hometown:

M.e.M.p.H.i.S tn

Body type:

Slim / Slender

Ethnicity:

White / Caucasian

Zodiac Sign:

Cancer

Children:

Someday

Smoke / Drink:

Yes / Yes

Education:

High school

Occupation:

making you smile!