No recent updates in this category.
Why not...
EliZZabeth hasn't earned any badges yet... have you?
General

Music, Dance, Distance Running, Fitness, Playing the Piano, iPods, Resume Writing, Business & Markeitng, Literature, Making Mix CDs, Theater, Blogging, Weightlifting, Coldstone Creamery, iTunes, Zebras, Advertising, Creative Writing, Starbucks, Victoria's Secret, Alternative Rock, Sushi, Women's Health

Music

---

The Best 11 Songs Ever!

1. Plane, by Jason Mraz
2. Somthing's Always Wrong by Toad the Wet Sprocket
3. Perfect Blue Buildings by The Counting Crows
4. A Sorta Fairytale by Tori Amos
5. The World I Know by Collective Soul
6. Gas Hed Goes West, by Live
7. Mourning, by Tantric
8. Spies, by Coldplay
9. The Color of Night, by Lauren Christy
10. NYC Weather Report, by Five For Fighting
11. Ordinary World, by Duran Duran


..

---

Advanced Global Personality Test Results

..

Movies

Television

Books

Heroes
Play

Play Next

Add to queue
About me:
..
Click Here
to Subscribe to My Blog.
I grew up in the DC area and then went to college at UVA. I majored in English and minored in French. Since graduation, I have been working in the field of Marketing. I've done some modeling, I was a dancer for a minor league professional football team, and I've done some traveling around Europe. I like to play the piano, work out, spend time with friends/family, write (poems, essays, stories), and shop.

I love to run! I ran my first marathon in May 2006, and I'm currently training for my 8th-- the Hartford Marathon in October. I also run shorter distances, from the half marathon down to the 5K. Some people call me crazy for running so much, but I have so many reasons for doing it. I enjoy it, it makes me feel good about myself, it gives me goals to work toward, it has helped me make so many new friends, and it gives me the chance to clear my head.

I have a 2-year-old neice (Lane) and a 3-year-old nephew (Chase) who I absolutely adore!

I would describe my personality as energetic, positive, and deep. If you want to know more about me, read my blog--

The Zebra's Shades of Gray

. It contains my thoughts, feelings and perspectives on the world around me. This is the true me, which can't be summed up in one paragraph. (Although I've made a career out of condensing complex technological and business concepts into short, easily-digestable snippets.)


















Special thanks to

Michael

for taking these photos over the years!
---
.. .. ..
Who I'd like to meet:
I like to meet all kinds of people because it adds to my perspective. I enjoy being around people that are open-minded, sincere, intelligent and confident.
---
---
My goal is to lead a balanced lifestyle. I've found The Maximum Balance Community to be a great place to talk about acheiving balance and to record my successes, challenges and observations. Click on the link, register, and start talking to other people about how they attain balance in their lives!


---
..
---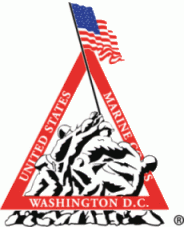 space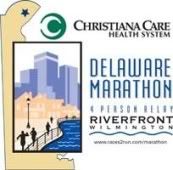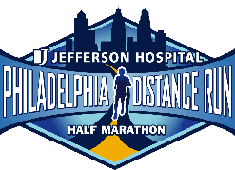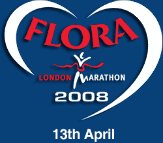 space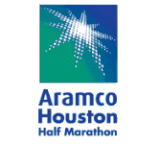 ..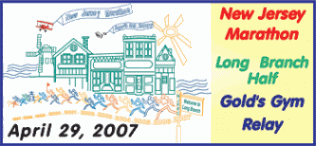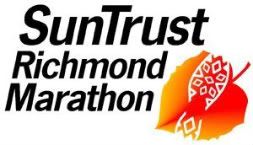 I have run 7 marathons so far: Delaware (4:46), Marine Corps (4:24), Miami (4:13), New Jersey (4:05), Richmond (3:56), and the Shamrock Marathon in Virginia Beach (3:51). I also have been running some half marathons and shorter races. My next marathon is the Hartford Marathon on October 11.
| Race Distance | Time | Avg. Pace | Date | Location |
| --- | --- | --- | --- | --- |
| 5K | 23:22 | 7:31 | 11/27/08 | Centreville, VA |
| 5 Mile | 38:41 | 7:44 | 3/10/07 | Ashburn, VA |
| 10K | 49:23 | 7:57 | 12/9/07 | Washington, DC |
| 10 Mile | 1:21:23 | 8:08 | 4/1/07 | Washington, DC |
| 1/2 Marathon | 1:44:04 | 7:56 | 3/22/09 | VA Beach, VA |
| Marathon | 3:51:49 | 8:51 | 3/16/08 | VA Beach, VA |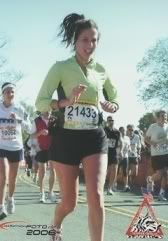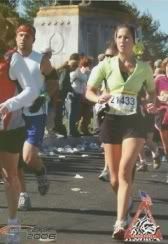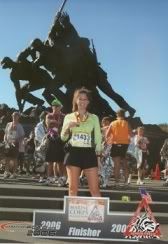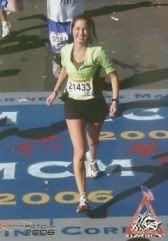 Status:

Engaged

Here for:

Networking, Friends

Hometown:

Burke, VA

Orientation:

Straight

Body type:

5' 5" / Athletic

Ethnicity:

White / Caucasian

Zodiac Sign:

Scorpio

Education:

College graduate

Occupation:

Director of Marketing
University Of Virginia-Main Campus

Charlottesville,Virginia

Graduated:

2000

Degree:

Bachelor's Degree

Major:

English

Minor:

French

Clubs:
Greek:

Sigma Sigma Sigma

1996 to 2000

Lake Braddock Secondary

Burke,Virginia

Graduated:

1996

Student status:

Alumni

Degree:

High School Diploma

Clubs:

Varsity Drill team, French honor society, Theater

1990 to 1996



McLean, Virginia US

Senior Communications Specialist


Was acquired by


Ashburn, VA US

Marketing Manager

April 2002 - June 2004

Chantilly, VA US

Director of Marketing

October 2005- present