Play

Play Next

Add to queue
Play

Play Next

Add to queue

433 plays

Play

Play Next

Add to queue

694 plays

Play

Play Next

Add to queue

906 plays

Play

Play Next

Add to queue

373 plays

Play

Play Next

Add to queue

730 plays
Genre: Electroacoustic / Experimental / Pop

Location Almeria-Cádiz-Córdoba-Granada-Huelva-Jáen-Málaga-, Sevilla, ES

Profile Views: 24015

Last Login: 4/25/2011

Member Since 9/8/2007

Website myspace.com/emfamusic

Record Label EMFAtik

Type of Label Major

Bio

.... ..EMFA.. (Experimental Music From Andalusia) Colectivo creado en 2007 por: Antonio Murga, Tsukiko Amakawa, Juan Cantizzani y Markus Breuss ... .. ..Proyectos/Objetivos:.. .. .. - Creación del colectivo (¿asociación?) ..EMFA.., para la difusión de la música experimental e improvisada que se hace en Andalucía. .. - Creación de la.. Orquesta EMFA.. .. .. - Creación de Talleres, Seminarios y Simposios. .. .. - Creación de un festival anual, que se celebra cada año en una ciudad andaluza diferente. .. .. -Creación de un circuito andaluz para músicas experimentales / improvisadas. .. .. - Interacciones e intercambios con colectivos similares de todo el mundo. .. .. - Creación de un sello, con una primera edición de un libro-CD recopilatorio, incluyendo a los músicos de ..EMFA.., la ..Orquesta EMFA.., y asociados, así como un dossier del colectivo. .. .. .... .. ..Bio ..Tsukiko Amakawa...... .... .. Tsukiko Amakawa was born in Tokyo (Japan), in 1966. .. She began studying the piano at the age of six, and was subsequently chosen best pianist in the Tsurugaoka High School/Art Program-Music Department. Graduates at Nihon University/Art Faculty-Music Department-Piano in 1988. Learns composing, history of music, choral music, musicology, ethnical music, harmony, pedagogical music, etc....until she emerges in the world of modern composition and popular modern music, and gets to conduct the Niza Brass Band (Saitama-Japan). .. After performing in Asia and Europe, she settles in Spain where she starts working with musicians as Markus Breuss and Pelayo.F.Arrizabalaga... Since 2001 she is the founder member of Doronko Records... She has worked with Akemi Murakami, Yukiko Yamagami, Kenji Seshita, Peter Kowald, Markus Breuss, Pelayo Arrizabalaga, Chefa Alonso, Javier Carmona, Jesus Turiño,among others. .. For the time being she is involved both in the Faktor Bossar Project as in the Breuss-Arrizabalaga Quintet... .. ..Bio ..Markus Breuss...... ...... .." from no-noise to post-noise " .. .. Markus Breuss, an emblematic figure of creative freedom, is an eclectic and innovative composer, trumpeter and creator of electronic music and one of the most singular composers and multi-instrumentalists within the European musical scene. Alternating between Spain with extended periods in India, Breuss combines oriental influences with classical, popular, and experimental elements in his music. He is the founder of the innovative Spanish group Clonicos and breaks new ground in his improvisational work with Scorecrackers, the Kalimpong Trio and the Trio Peregrino. .. Breuss was born in Altstätten (Switzerland) in 1956. His father Joseph Breuss, a trumpet player in the Symphony Orchestra of St. Gallen, inspired his love for music, taught him how to play the trumpet, and launched his performing career as a trumpet player in the Opera Aida by Verdi. Grounded in classical music, he branched out into jazz and rock, and soon began to develop his own sound by building unique electroacoustic instruments and by experimenting with new sound-mixing techniques .. Markus Breuss has registered more than 200 works, and collaborated with artists/groups such as Malcolm Goldstein, Taller de Musica Mundana, Derribos Arias, Los Pekenikes, Fatima Miranda, Finis Africae, Mil Dolores Pequeños, Pequenikes and Macromassa to name just a few. .. Breuss has performed at numerous prestigious venues including Fundacion Joan Miro (Barcelona), Arco (Madrid), New Jazz Festival Moers (Germany), Actual Festival (Logroño), LEM-Festival (Barcelone), International Festival of Electroacoustic Music (Madrid), Hurta Cordel Festival of Improvised Music (Madrid), Centro de Arte Reina Sofia (Madrid), and the National Auditorium of Music (Madrid), Impromusica Fes (Yokohama), etc. .. His compositions have been played all over Europe, in Uruguay, Morocco, and Japan. .. In 2001, Breuss opened the Spanish concert of the SUN RA Archestra in Huesca with his solo performance of "Awake Hu". In June 2007, he premiered a solo concert for trumpets, experimental electronic sounds and field-recordings and recently, he toured Japan with Tsukiko Amakawa, his co-musician in the Duo FAKTOR BOSSAR. .. Breuss lives at the Costa del Sol in Spain, and his passion for music is only equaled by his love for Indian cooking. .. .. ..Bio Juan Cantizzani.... .......... .. Juan Cantizzani Adress: C/ Palacios nº32, 14900. Lucena (Córdoba) Spain Telephone: 0034-957-501838/ 0034-610286182 / e-mail: doralance@yahoo.es He was born in 1978, in the town of Lucena (Córdoba), he started his musical studies in the conservatory of the same town at the age of 16. At the moment he is continuing his education specializing in musical Composition and Sonology in the conservatoire of Den Haag (Holland). In 1996 with a couple of friends he formed the band Toy..s Weekend, a musical formation of experimental creation, feeling since then a great interest in this type of proposal. In 2000 he founded the Cultural Association "Weekend Proms", acquiring a commitment around the diffusion, evaluation and recognition of Contemporary Art. He is responsable for the management and coordination of several cultural programs. He directs the Sensxperiment Festival of International Creation -annual Encounter of creation and artistic investigation that has been held in Lucena-Córdoba (Spain) since 1999. He has studied at the Andalusian Center of Contemporary Art, University of Alcala de Henares, has done several courses like Manuel de Falla in Granada, CDMC Madrid, University of Malaga, among others with professors such as: Stefano Russomano, Jose Mª Sanchez Verdú, Jose Manuel Berenguer, Jose Luis de Delás, Benet Casablancas, David Padros, José Antonio Orts, Eduardo Polonio, Jose Iges, Salvatore Sciarrino, Klaus Huber, Peter Bosch, Cristian Vogel, Rupert Huber or Evru. In 2004 he was granted a scholarship by the Córdoba Provincial Delegation to extend musical knowledge in the laboratory of electroacustic music "GME" in Cuenca (Spain) with the composer Julio Sanz Vazquez. He has done performances in diferents Festivals and programs as LEM Festival (Barcelona); MÍNIM Festival (Barcelona), REMOR Festival (Girona), Red Rouse Club (Londres) or West Hill Hall (Brighton, U.K).. .. ..Bio Antonio Murga.... ........ .. 1984: collages, plays bass on ESTERTOR, art-rock. 1987: INVASIÓN '92, music and graphics. 1989: "AVIDA DOLLARS", loop-tapes. 1991: LEMUR DE OJOS TRISTES, "La Consagración de los Infiernos". 1992: DESARRAIGADOS "Guitar Wheel". 1993: A.MURGA "Le Cri le Beau Hasard". 1994: LA BANDA NOVA "El Pesanervios", inspired by A. Artaud's work. "Radiodiagnóstico: Bluff"(by AVIDA DOLLARS) track on NOISE CLUB UNO (CD Por Caridad Producciones). 1998: Short tale ¡JEKIRI! text and music. 2000: LOCOS DE ALTAR cooperate with the track "Macromissa" on HOMENAJE A MACROMASSA (CD, Tetra Brik Records). 2001: CD PSYCHOLOOP, horror sound track 2002: CD TATIX, hall of fame tribal and electronic. CD MAR IGUANA/ SPOTFOBIA, electronic odyssey. CD CLUB INFIERNO, fight between Jesus Christ and the evil forces. CD CALENDAR, made in 2 weeks. 2003: ¡JEKIRI!, remasterized. CD PSYCHOLOOP, a tribute to Amazonian nations. CD THE ANTONIO MURGA COMMERCIAL ALBUM, 69 rhythmic one minute miniatures. CD ESTRELLA DE IRAK, with respect to Iraqi people. CD MIDNIGHT EXPRESS, Arabic tribal, CD FILMWORKS vol. I, devoted to cinema myths. Festival LEM (Barcelona, October, 2003) performs the dark and enigmatic project and CD ANATEMA. 2004: ANIMALVERSIÓN, natural tribute. CD HUEVOS PA QUE OS QUIERO, sound track for the dance performance tribute to Dalí. SENSXPERIMENT (Lucena, Córdoba) presents SQP (SÁLVESE QUIEN PUEDA) audiovisual hard minimal show. 1st AWARD RTVA A LA CREACIÓN AUDIOVISUAL ANDALUZA to the short movie PENTÁLOGO INSALVABLE. 2005: CD TRANCE CIRCUS COSMIC MASS, 99 tracks. CD CALAVERAS DE COLORES: 100 miniatures and 100 poems... 2006: CD TERATOLOGÍA, horror encyclopaedia, 125 tracks. The track EL FILO DE LA MENTE (from ANATEMA) released on MÚSICAS MINÚSCULAS Vol. II (Universal, "No Somos Nadie" , M80 Radio). CD-Book EL ARTE ENCUBIERTO (Biblioteca CYH, Ciencias y Humanidades): 80 visual poems + 80 miniatures. CD EL CLUB DEL RIFLE, Deep America horror soundtrack . Makes reviews on contemporary music for the newspaper Diario de Sevilla. 2007: With M. Breuss, T. Amakawa and J. Cantizzani creates the group EMFA (Experimental Music From Andalusia). Records BASSectomy. Starts a new radio program EL MUSICÄNTROPO on Radiópolis (98.4, Fm) and the visual noise project NOISTRON". Radio programs since 1987, experimental and non-conventional music: LA OREJA DE VAN GOGH, R. Aljarafe, Tomares, Sevilla, 1988-91. EL ESPANTASIESTAS, R. Camas, Camas, Sevilla 1992-2003. .. ANTONIO MURGA, P.O. box 6010, 41080 SEVILLA, SPAIN antoniomurga@yahoo.es, elmusicantropo@yahoo.es, antoniomurga.com myspace.com/antoniomurga .. ..About ..FAKTOR BOSSAR :...... .......... The critics have always remarked the formidable impression produced by the mythical Clónicos concerts, and many aficionados remember their shows as sonic events as astonishing and surrounding. Now Faktor Bossar, a multitimbric and multistylistic sound entity, formed by Markus Breuss (trumpets, fluegelhorn, shanka, kang-ling (a trumpet made out of a femur), didgeridoo, superconstellation plane, Korg MS-20, Eventide H-3000, short wave receiver, laptop computer, percussion instruments, toys, etc.), and Tsukiko Amakawa (piano, synthesizers, voice, Tibetan bowl, percussion, etc.) continues the tradition. The Swiss multiinstrumentalist and composer has joined forces with Japanese multiinstrumentalist and composer, in a project containing powerful elements of emotion and surprise, that create in the audience a suspense and continuous expectation sensation with their compositions, a real unending panorama of sound visions ranking from the ancestral to electronics, passing throug jazz, rock, improvisation, ready made, mysticism, weight and humour.. Faktor Bossar works in one of the most exciting worlds of current music: the one that adds the energy of rock and jazz to contemporary composition, visiting other musical cultures on their own, without joining a joyride for tourists, and transmiting a unique personality, a magnetic force one can..t resist. Fresh water for the ones thirsty of active listening. .. (Victor Nubla) ....Bio: Gerhard Illi.. (Another way to understand drumming).. .......... ..Gerhard Illi has played drums for more than 40 years. He toured all Europe. Since 2000 he has dedicated his time investigating the combination between acoustic and electronic drum sounds. It's another way to understand drumming: Simply making music and creating worlds of sounds, which lead the listener to new regions of musical experience... his proyects: .. ..Form Illinoise with Love: Great concerts for drums. His last oeuvre is "Concierto para una Catedral Inacabada"(Concert for an unfinished Cathedral), a symphonic poem... ..Pocket Edition: Typical Jazz Club Concert with a reduced drum set, appropriate for smaller establishments... ..The drums and their evolution: A didactical concert which serves as an introduction to the magical world of the drums... ..The drums and me: Concert-experience in the class-room for primary scholars... .. .. .. .. ************************************************************* .. .. < ..Experimental Music from Andalusia .. Definiciones y antecedentes: .. .. Los orígenes del arte sonoro y la música experimental y de investigación en Andalucía se remontan a principios de los años 80 con autores como Rafael Flores (Comando Bruno, Andujar, Jaén), Juan Manuel Cidrón (Almería), Alain Piñero (Nerja, Málaga), y Antonio Murga (Sevilla).Y organizaciones, eventos como los encuentros de Nueva Música de Sevilla (1990-91) promovidos por la Universidad Hispalense, como…Bourbonese Qualk, Duo Resonante Sevillian Tour... colectivos, etc……… .. Nombres propios: .. En la poesía sonora está el trabajo del jienense Fernando Millán que puede considerarse como heredero de actitudes como Problemática 63 o de figuras como Julio Campal y Felipe Boso. .. En el campo de la performance encontramos prácticas como las de……. .. El arte radiofónico se ha desarrollado a través de las experiencias de programas como La Oreja de Van Gogh (Radio Aljarafe,Tomares, Sevilla, finales de los 80), El Espantasiestas (Radio Camas, Camas, Sevilla, años 90), ambos realizados por Antonio Murga. .. También, la producción de trabajos para soporte cinta, DVD, CD audio, …………… cercanos a la música electróacústica como…….. .. (Añadiendo trabajos que se hayan desarrollado en o por instituciones públicas: Fundaciones, Universidades, etc……. en torno al arte Sonoro u otros aspectos de creación en torno al sonido.) .. Objetivos: EMFA (Describir objetivos que perseguimos y queremos conseguir.) .. - Creación del colectivo EMFA, para la difusión de la música experimental que se hace en Andalucía, y su ulterior promoción fuera de la comunidad. .. - Creación del grupo de EMFA con los integrantes músicos del colectivo. Posibles nombres: La Banda Nova, .. - Creación de un sello, con una primera edición de un libro-CD recopilatorio, incluyendo a los músicos de EMFA, el grupo de EMFA, y asociados, así como un dossier del colectivo, seguidos de los trabajos de los distintos integrantes del colectivo EMFA .. - Creación del Laboratorio/ Gabinete EMFA, para el desarrollo, investigación y experimentación del arte sonoro. .. - Conexión interior y exterior, a través de conciertos, festivales (Sensxperiment, Confluencias, LEM, Nits d'Aiello, Hurta Cordel, Experimentaclub, etc.) .. (Los artistas enmarcables dentro de la categoría "Acciones Sonoras" (He puesto este termino para no limitarlo solo a la música experimental) han venido desarrollando sus trabajos en los siguientes apartados: .. (1) - Concierto .. - Laboratorio/ Gabinete .. - Performance .. - Instalación sonora .. - Poesía sonora .. - Arte radiofónico (El Musicántropo, Radiópolis) .. - Soporte audio (CD..s, cintas, DVD, etc…) Sello editorial discográfico y literario .. - Página Web, apartado de correos .. - Oficina de management y logística .. - Registro de ISBN .. Destinatarios: .. (A quien van dirigidas nuestras actividades (Sector de la población) .. Las actividades de EMFA irán dirigidas a todo tipo de público, en un intento de conseguir un mayor número de adeptos que los que únicamente se crean formantes de una minoría. Intentar a través de acciones audiovisuales, festivales y otras muestras un mayor fomento de la música experimental y el arte sonoro. .. Acciones y/ o actividades previstas: (Acciones y/o actividades: Producciones, artistas invitados, etc… previstas para las que solicitamos las ayudas.) .. Creación de un festival que cubra distintos espacios escénicos, así como conciertos, performances, instalaciones sonoras, y audio-acciones .. Ámbito donde se desarrollarán las actividades y/o acciones previstas: (Lugares donde se realizaran las acciones y/o eventos, producciones, etc…) .. Universidades, Salas de teatro, museos, galerías de arte, espacios al aire libre.Cualquier espacio que reúna las condiciones indispensables e idóneas para la satisfactoria puesta en escena de las actividades a realizar. .. Calendario Previsto: .. (Fechas previstas para la edición de CD..s, puesta en funcionamiento de webs, realización de conciertos, conferencias, talleres, etc…..) .. Tras la puesta en funcionamiento del sello del colectivo, se editarán cd's que muestren el potencial y la calidad de la música experimental y el arte sonoro en Andalucía, con el fin inicial de promocionarlos e ir presentando los otros frentes a tratar (ver 1) .. .. ( Juan Cantizzani ) .. .. ************************************************************* .. .. .. ...... .. .. .. .. ..AMAKAWA / CANTIZZANI ( Lucena 2003 )....

Members

Tsukiko ..Amakawa".., Markus .. Breuss".., Juan .. Cantizzani".., Antonio .. Murga".. .. **************************************************************** .. .. .. VIDEO-CLIPS : .. .. .." NILO ".. FAKTOR BOSSAR .. live.. in Barcelona ..2005.. .. .. .. .. .. .. .. .. .. .."Brown".. by Antonio Murga ..2005.. .. .. .. .. .. .. .. .. .. .. .. " 3 trumpets " .. MARKUS BREUSS playing 3 ethnic trumpets ..(Frigiliana 2007).. .. .. .. .. .. .. .. .. .. .. .."Kanshaku".. Tsukiko Amakawa with Javier Carmona.... .. .. .. .. .. .. .. .. .. ....Gerhard Illi's Pocket Edition.. live at "El Manantial".. .. .. .. .. .. .. .. .... .."Bergman Time".. by NOÏSTRON" : "ARTE CORRUPTO"..2008.. .. .. .. .. .. .. .. .. .. .. .. ...... .. .. .. " number 1 " .. Katunori Nishimura & Markus Breuss : instrumentos de percusión y juguetes .. (improvised in Free-Giliana - 2009) .. .. .. .. .. .. .. .. .. .. .. .. .. .. .. ...... .. .. ......

Influences

infinitas

Sounds Like

música emfática
Experimental Music from Andalusia
Definiciones y antecedentes:
Los orígenes del arte sonoro y la música experimental y de investigación en Andalucía se remontan a principios de los años 80 con autores como Rafael Flores (Comando Bruno, Andujar, Jaén), Juan Manuel Cidrón (Almería), Alain Piñero (Nerja, Málaga), y Antonio Murga (Sevilla).Y organizaciones, eventos como los encuentros de Nueva Música de Sevilla (1990-91) promovidos por la Universidad Hispalense, como…Bourbonese Qualk, Duo Resonante Sevillian Tour... colectivos, etc...
Nombres propios:
En la poesía sonora está el trabajo del jienense Fernando Millán que puede considerarse como heredero de actitudes como Problemática 63 o de figuras como Julio Campal y Felipe Boso.
En el campo de la performance encontramos prácticas como las de...
El arte radiofónico se ha desarrollado a través de las experiencias de programas como La Oreja de Van Gogh (Radio Aljarafe,Tomares, Sevilla, finales de los 80), El Espantasiestas (Radio Camas, Camas, Sevilla, años 90), ambos realizados por Antonio Murga.
También, la producción de trabajos para soporte cinta, DVD, CD audio, … cercanos a la música electróacústica como.... (Añadiendo trabajos que se hayan desarrollado en o por instituciones públicas: Fundaciones, Universidades, etc……. en torno al arte Sonoro u otros aspectos de creación en torno al sonido.)
Objetivos: EMFA
(Describir objetivos que perseguimos y queremos conseguir.)
- Creación del colectivo EMFA, para la difusión de la música experimental que se hace en Andalucía, y su ulterior promoción fuera de la comunidad.
- Creación del grupo de EMFA con los integrantes músicos del colectivo. Posibles nombres: La Banda Nova,
- Creación de un sello, con una primera edición de un libro-CD recopilatorio, incluyendo a los músicos de EMFA, el grupo de EMFA, y asociados, así como un dossier del colectivo, seguidos de los trabajos de los distintos integrantes del colectivo EMFA
- Creación del Laboratorio/ Gabinete EMFA, para el desarrollo, investigación y experimentación del arte sonoro.
- Conexión interior y exterior, a través de conciertos, festivales (Sensxperiment, Confluencias, LEM, Nits d'Aiello, Hurta Cordel, Experimentaclub, etc.)
(Los artistas enmarcables dentro de la categoría "Acciones Sonoras" (He puesto este termino para no limitarlo solo a la música experimental) han venido desarrollando sus trabajos en los siguientes apartados:
(1)
- Concierto
- Laboratorio/ Gabinete
- Performance
- Instalación sonora
- Poesía sonora
- Arte radiofónico (El Musicántropo, Radiópolis)
- Soporte audio (CD..s, cintas, DVD, etc…) Sello editorial discográfico y literario
- Página Web, apartado de correos
- Oficina de management y logística
- Registro de ISBN

Destinatarios:
(A quien van dirigidas nuestras actividades (Sector de la población)
Las actividades de EMFA irán dirigidas a todo tipo de público, en un intento de conseguir un mayor número de adeptos que los que únicamente se crean formantes de una minoría. Intentar a través de acciones audiovisuales, festivales y otras muestras un mayor fomento de la música experimental y el arte sonoro.
Acciones y/ o actividades previstas:
(Acciones y/o actividades: Producciones, artistas invitados, etc… previstas para las que solicitamos las ayudas.)
Creación de un festival que cubra distintos espacios escénicos, así como conciertos, performances, instalaciones sonoras, y audio-acciones
Ámbito donde se desarrollarán las actividades y/o acciones previstas: (Lugares donde se realizaran las acciones y/o eventos, producciones, etc…)
Universidades, Salas de teatro, museos, galerías de arte, espacios al aire libre.Cualquier espacio que reúna las condiciones indispensables e idóneas para la satisfactoria puesta en escena de las actividades a realizar.
Calendario Previsto:
(Fechas previstas para la edición de CD..s, puesta en funcionamiento de webs, realización de conciertos, conferencias, talleres, etc…..)
Tras la puesta en funcionamiento del sello del colectivo, se editarán cd's que muestren el potencial y la calidad de la música experimental y el arte sonoro en Andalucía, con el fin inicial de promocionarlos e ir presentando los otros frentes a tratar (ver 1)
( Juan Cantizzani )

************************************************************* ..


AMAKAWA / CANTIZZANI ( Lucena 2003 )
VIDEO-CLIPS :

" NILO " FAKTOR BOSSAR live in Barcelona 2005

"Brown" by Antonio Murga 2005


" 3 trumpets " MARKUS BREUSS playing 3 ethnic trumpets (Frigiliana 2007)


"Kanshaku" Tsukiko Amakawa with Javier Carmona..


Gerhard Illi's Pocket Edition live at "El Manantial"

"Bergman Time" by NOÏSTRON" : "ARTE CORRUPTO"2008



No recent updates in this category.
Why not...
Bio:
EMFA
(Experimental Music From Andalusia)
Colectivo creado en 2007 por:
Antonio Murga, Tsukiko Amakawa, Juan Cantizzani y Markus Breuss
Proyectos/Objetivos:
- Creación del colectivo (¿asociación?)
EMFA
, para la difusión de la música experimental e improvisada que se hace en Andalucía.
- Creación de la
Orquesta EMFA
- Creación de Talleres, Seminarios y Simposios.
- Creación de un festival anual, que se celebra cada año en una ciudad andaluza diferente.
-Creación de un circuito andaluz para músicas experimentales / improvisadas.
- Interacciones e intercambios con colectivos similares de todo el mundo.
- Creación de un sello, con una primera edición de un libro-CD recopilatorio, incluyendo a los músicos de
EMFA
, la
Orquesta EMFA
, y asociados, así como un dossier del colectivo.
Bio Tsukiko Amakawa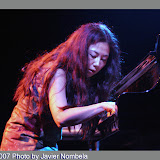 Tsukiko Amakawa was born in Tokyo (Japan), in 1966.
She began studying the piano at the age of six, and was subsequently chosen best pianist in the Tsurugaoka High School/Art Program-Music Department. Graduates at Nihon University/Art Faculty-Music Department-Piano in 1988.
Learns composing, history of music, choral music, musicology, ethnical music, harmony, pedagogical music, etc....until she emerges in the world of modern composition and popular modern music, and gets to conduct the Niza Brass Band (Saitama-Japan).
After performing in Asia and Europe, she settles in Spain where she starts working with musicians as Markus Breuss and Pelayo.F.Arrizabalaga.
Since 2001 she is the founder member of Doronko Records.
She has worked with Akemi Murakami, Yukiko Yamagami, Kenji Seshita, Peter Kowald, Markus Breuss, Pelayo Arrizabalaga, Chefa Alonso, Javier Carmona, Jesus Turiño,among others.
For the time being she is involved both in the Faktor Bossar Project as in the Breuss-Arrizabalaga Quintet
Bio Markus Breuss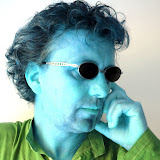 " from no-noise to post-noise "
Markus Breuss, an emblematic figure of creative freedom, is an eclectic and innovative composer, trumpeter and creator of electronic music and one of the most singular composers and multi-instrumentalists within the European musical scene. Alternating between Spain with extended periods in India, Breuss combines oriental influences with classical, popular, and experimental elements in his music. He is the founder of the innovative Spanish group Clonicos and breaks new ground in his improvisational work with Scorecrackers, the Kalimpong Trio and the Trio Peregrino.
Breuss was born in Altstätten (Switzerland) in 1956. His father Joseph Breuss, a trumpet player in the Symphony Orchestra of St. Gallen, inspired his love for music, taught him how to play the trumpet, and launched his performing career as a trumpet player in the Opera Aida by Verdi. Grounded in classical music, he branched out into jazz and rock, and soon began to develop his own sound by building unique electroacoustic instruments and by experimenting with new sound-mixing techniques
Markus Breuss has registered more than 200 works, and collaborated with artists/groups such as Malcolm Goldstein, Taller de Musica Mundana, Derribos Arias, Los Pekenikes, Fatima Miranda, Finis Africae, Mil Dolores Pequeños, Pequenikes and Macromassa to name just a few.
Breuss has performed at numerous prestigious venues including Fundacion Joan Miro (Barcelona), Arco (Madrid), New Jazz Festival Moers (Germany), Actual Festival (Logroño), LEM-Festival (Barcelone), International Festival of Electroacoustic Music (Madrid), Hurta Cordel Festival of Improvised Music (Madrid), Centro de Arte Reina Sofia (Madrid), and the National Auditorium of Music (Madrid), Impromusica Fes (Yokohama), etc.
His compositions have been played all over Europe, in Uruguay, Morocco, and Japan.
In 2001, Breuss opened the Spanish concert of the SUN RA Archestra in Huesca with his solo performance of "Awake Hu". In June 2007, he premiered a solo concert for trumpets, experimental electronic sounds and field-recordings and recently, he toured Japan with Tsukiko Amakawa, his co-musician in the Duo FAKTOR BOSSAR.
Breuss lives at the Costa del Sol in Spain, and his passion for music is only equaled by his love for Indian cooking.
Bio Juan Cantizzani
Juan Cantizzani Adress: C/ Palacios nº32, 14900. Lucena (Córdoba) Spain Telephone: 0034-957-501838/ 0034-610286182 / e-mail: doralance@yahoo.es
He was born in 1978, in the town of Lucena (Córdoba), he started his musical studies in the conservatory of the same town at the age of 16. At the moment he is continuing his education specializing in musical Composition and Sonology in the conservatoire of Den Haag (Holland).
In 1996 with a couple of friends he formed the band Toy..s Weekend, a musical formation of experimental creation, feeling since then a great interest in this type of proposal.
In 2000 he founded the Cultural Association "Weekend Proms", acquiring a commitment around the diffusion, evaluation and recognition of Contemporary Art. He is responsable for the management and coordination of several cultural programs.
He directs the Sensxperiment Festival of International Creation -annual Encounter of creation and artistic investigation that has been held in Lucena-Córdoba (Spain) since 1999.
He has studied at the Andalusian Center of Contemporary Art, University of Alcala de Henares, has done several courses like Manuel de Falla in Granada, CDMC Madrid, University of Malaga, among others with professors such as: Stefano Russomano, Jose Mª Sanchez Verdú, Jose Manuel Berenguer, Jose Luis de Delás, Benet Casablancas, David Padros, José Antonio Orts, Eduardo Polonio, Jose Iges, Salvatore Sciarrino, Klaus Huber, Peter Bosch, Cristian Vogel, Rupert Huber or Evru.
In 2004 he was granted a scholarship by the Córdoba Provincial Delegation to extend musical knowledge in the laboratory of electroacustic music "GME" in Cuenca (Spain) with the composer Julio Sanz Vazquez.
He has done performances in diferents Festivals and programs as LEM Festival (Barcelona); MÍNIM Festival (Barcelona), REMOR Festival (Girona), Red Rouse Club (Londres) or West Hill Hall (Brighton, U.K)
Bio Antonio Murga
1984: collages, plays bass on ESTERTOR, art-rock. 1987: INVASIÓN '92, music and graphics. 1989: "AVIDA DOLLARS", loop-tapes. 1991: LEMUR DE OJOS TRISTES, "La Consagración de los Infiernos". 1992: DESARRAIGADOS "Guitar Wheel". 1993: A.MURGA "Le Cri le Beau Hasard". 1994: LA BANDA NOVA "El Pesanervios", inspired by A. Artaud's work. "Radiodiagnóstico: Bluff"(by AVIDA DOLLARS) track on NOISE CLUB UNO (CD Por Caridad Producciones). 1998: Short tale ¡JEKIRI! text and music. 2000: LOCOS DE ALTAR cooperate with the track "Macromissa" on HOMENAJE A MACROMASSA (CD, Tetra Brik Records). 2001: CD PSYCHOLOOP, horror sound track 2002: CD TATIX, hall of fame tribal and electronic. CD MAR IGUANA/ SPOTFOBIA, electronic odyssey. CD CLUB INFIERNO, fight between Jesus Christ and the evil forces. CD CALENDAR, made in 2 weeks. 2003: ¡JEKIRI!, remasterized.
CD PSYCHOLOOP, a tribute to Amazonian nations. CD THE ANTONIO MURGA COMMERCIAL ALBUM, 69 rhythmic one minute miniatures. CD ESTRELLA DE IRAK, with respect to Iraqi people. CD MIDNIGHT EXPRESS, Arabic tribal, CD FILMWORKS vol. I, devoted to cinema myths. Festival LEM (Barcelona, October, 2003) performs the dark and enigmatic project and CD ANATEMA.
2004: ANIMALVERSIÓN, natural tribute. CD HUEVOS PA QUE OS QUIERO, sound track for the dance performance tribute to Dalí. SENSXPERIMENT (Lucena, Córdoba) presents SQP (SÁLVESE QUIEN PUEDA) audiovisual hard minimal show. 1st AWARD RTVA A LA CREACIÓN AUDIOVISUAL ANDALUZA to the short movie PENTÁLOGO INSALVABLE.
2005: CD TRANCE CIRCUS COSMIC MASS, 99 tracks.
CD CALAVERAS DE COLORES: 100 miniatures and 100 poems.
2006: CD TERATOLOGÍA, horror encyclopaedia, 125 tracks. The track EL FILO DE LA MENTE (from ANATEMA) released on MÚSICAS MINÚSCULAS Vol. II (Universal, "No Somos Nadie" , M80 Radio). CD-Book EL ARTE ENCUBIERTO (Biblioteca CYH, Ciencias y Humanidades): 80 visual poems + 80 miniatures.
CD EL CLUB DEL RIFLE, Deep America horror soundtrack . Makes reviews on contemporary music for the newspaper Diario de Sevilla.
2007: With M. Breuss, T. Amakawa and J. Cantizzani creates the group EMFA (Experimental Music From Andalusia).
Records BASSectomy. Starts a new radio program EL MUSICÄNTROPO on Radiópolis (98.4, Fm) and the visual noise project NOISTRON".
Radio programs since 1987, experimental and non-conventional music: LA OREJA DE VAN GOGH, R. Aljarafe, Tomares, Sevilla, 1988-91. EL ESPANTASIESTAS, R. Camas, Camas, Sevilla 1992-2003.
ANTONIO MURGA, P.O. box 6010, 41080 SEVILLA, SPAIN antoniomurga@yahoo.es, elmusicantropo@yahoo.es,
antoniomurga.com
myspace.com/antoniomurga
About FAKTOR BOSSAR :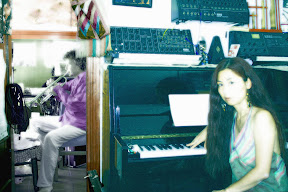 The critics have always remarked the formidable impression produced by the mythical Clónicos concerts, and many aficionados remember their shows as sonic events as astonishing and surrounding. Now Faktor Bossar, a multitimbric and multistylistic sound entity, formed by Markus Breuss (trumpets, fluegelhorn, shanka, kang-ling (a trumpet made out of a femur), didgeridoo, superconstellation plane, Korg MS-20, Eventide H-3000, short wave receiver, laptop computer, percussion instruments, toys, etc.), and Tsukiko Amakawa (piano, synthesizers, voice, Tibetan bowl, percussion, etc.) continues the tradition. The Swiss multiinstrumentalist and composer has joined forces with Japanese multiinstrumentalist and composer, in a project containing powerful elements of emotion and surprise, that create in the audience a suspense and continuous expectation sensation with their compositions, a real unending panorama of sound visions ranking from the ancestral to electronics, passing throug jazz, rock, improvisation, ready made, mysticism, weight and humour.. Faktor Bossar works in one of the most exciting worlds of current music: the one that adds the energy of rock and jazz to contemporary composition, visiting other musical cultures on their own, without joining a joyride for tourists, and transmiting a unique personality, a magnetic force one can..t resist. Fresh water for the ones thirsty of active listening.
(Victor Nubla)
Bio: Gerhard Illi (Another way to understand drumming)

Gerhard Illi has played drums for more than 40 years. He toured all Europe. Since 2000 he has dedicated his time investigating the combination between acoustic and electronic drum sounds. It's another way to understand drumming: Simply making music and creating worlds of sounds, which lead the listener to new regions of musical experience.
his proyects:
Form Illinoise with Love: Great concerts for drums. His last oeuvre is "Concierto para una Catedral Inacabada"(Concert for an unfinished Cathedral), a symphonic poem.
Pocket Edition: Typical Jazz Club Concert with a reduced drum set, appropriate for smaller establishments.
The drums and their evolution: A didactical concert which serves as an introduction to the magical world of the drums.
The drums and me: Concert-experience in the class-room for primary scholars.
Influences:
infinitas
Sounds Like:
música emfática

Record Label:
EMFAtik