‎
1. THE ANTICHRIST...His rise involves collapsing other nations and their economies to pave the way to his arrival.
2. He will have to amass billions and hold them in secrecy while he/they
(luciferians) build their regime and prepare it for rising to globalist control.
3. THE ANTICHRIST NETWORK will need more money than any government e
...
ver....in all of human history ...to accomplish all that is planned.
4 THE ANTICHRIST NETWORK will need more military funding than any military system that ever existed.
5 THE ANTICHRIST NETWORK will need to fund a political global system and that must include funding the regime (elites) itself.
6 THE ANTICHRIST NETWORK will need to fund its government, military, people,
communications, food chain and control of all segments of society
======================


SINCE NO ONE HAS THE CAPABILITY TO PIECE IT TOGETHER...THIS LIST SHOWS HOW THE PHONEY LEFT/RIGHT PARADIGM IS NOTHING MORE THAN A FRAUD TO PROMOTE NWO(ANTICHRIST NETWORK) TYRANNY. * THE BEAST SYSTEM*........2003—Bush2 enacts EO13335 electronic medical records to begin the data collection on all US citizens to be fully functional by 2014.
2004—SMART Grid is in planning stages
2005–Security & Prosperity Partnership signed by Bush 2, calling for SMART grid to cover Canada, the US and Mexico.
2005—REAL ID signed into law. The system will rely on digital information data gathering, storage and sharing transmissions and is still being pushed by HSD.
2005—TSA Secure Flight imposed by HSD. Digital passports. Includes biometric markers, iris scans, finger prints and real time comparison through newly developing digital systems.
2007–Smart Grid Title (Title XIII) of the Energy Independence and Security Act of 2007 Title X111 is the SMART GRID surveillance plan.
2008—Economic Stabilization Act—-A Corporate funding bill to begin the full scale roll out of SMART meters and necessary digital technology. Also shifted tax liabilities from energy corporations to ratepayers (taxpayers).
2008—Stimulus Package—Billions more in corporate funding and subsidies for SMART meters and SMART technology/net metering/monitoring. Projected date for full implementation is 2012, or 2014 at the latest.
2009—The conversion to all digital communications to facilitate the monitoring of all surveillance, communications, healthcare, personal identity, and surveillance programs and systems.
2010—Obamacare passes and is signed into law. A breach of the Constitution. Calls for RFID chips/nanotechnology to be inserted into implantable medical devices. Relies on HEALTH CARE SMART grid for collection, storage and dissemination of private health records to interested stakeholders. To be fully operational by 2014.
2010—-S:510 The fake food safety bill passes with one unanimous vote by "Dirty Harry" Reid (D)NV. The bill calls for the eventual chipping and tracking of all livestock, domestic food shipments, packaging, and other material so that everything produced can be tracked from farm to fork with a heavy emphasis on targeting independent and family AG operations in order to render them unviable; the surveillance to be facilitated by a sector of the SMART grid digital system.....CAN YOU SEE THE LUCIFERIAN MOLES DOING THEIR DIRTY WORK....ITS NOT TO HARD TO FIGURE OUT...WAKE UP SHEEPLE....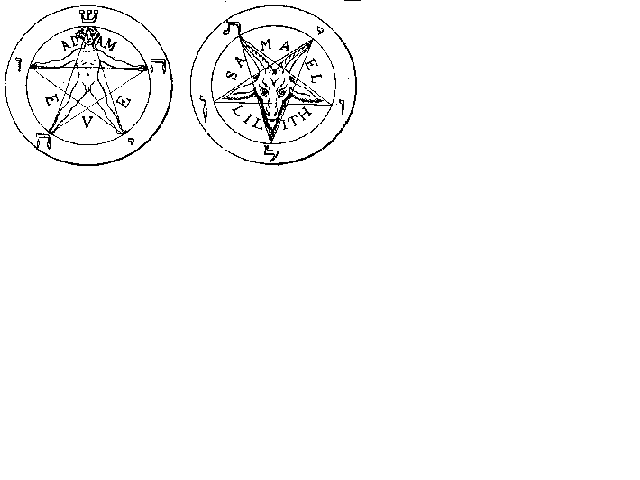 "Synagogue of Satan", "those who say they are Jews but are not Jews", it's the chameleon Khazarian/Templar usurers.
Our minds have been trained to shut down at the mention of God. However, the New World Order is ultimately an occult exercise designed to replace God (Reality) with Lucifer, who represents the Illuminati's self serving rebellion.
This cult consists of Cabalist antichrist Jews and Freemasons who proclaim God has no form and is unknowable. They step into the breach and anoint themselves God...

In fact, mankind is connected to God by our soul (which the Illuminati deny exists.) God has attributes which we all crave, spiritual absolutes such as Truth, Love, Goodness, Justice, Beauty and Harmony...
Modern history and culture is saturated by Masonic assumptions yet the cult is largely unknown and unmentioned. Masonic Illuminism is the (satanic) religion of mankind yet its name is never spoken...If they were dedicated to good as they claim, the world would be a different place. Our society continues to be dysfunctional, corrupt and scandal plagued. Yet it refuses to address the underlying cause: subversion and control by a pernicious satanic cult...

And the great dragon was cast out, that old serpent, called the Devil, and Satan, which deceiveth the whole world: he was cast out into the earth, and his angels were cast out with him" (Rev. 12:9).


He is a reptile, in fact, king of the reptiles. Once, as the dragon, he was beautiful, wise and powerful, but he forfeited his original exalted position in the kingdom of God, becoming the serpent — always a negative reference in the Bible. As the Devil (from the Greek diabolos, "adversary"), he constantly plots against the Redeemer and the plan of redemption. As Satan [iya], a Hebrew name that implies both "adversary," and "accuser," he constantly seeks to delegitimize the divinely-ordained work of the Lord and His elect...
the Synagogue of Satan (Revelation 2:9 and 3:9). In our generation, the monolithic power of World Jewry has galloped to the forefront. With its vaults of banks bulging with stolen cash, its balance sheet hefty with plundered wealth, its Israeli nation aided and abetted by the military muscle and diplomatic might of the world's greatest superpower, the Jewish-ruled United States of America, the Synagogue of Satan today sits at the pinnacle of earthly dominion. The Zionist elite have a heinous Plan that is now being worked to usher in the Jewish Utopia. Their Messiah, the Antichrist, will be at its helm.
The antichrist network is the synagogue of satan (REV 2:9)....Antichrist network moles have infected the entire political structure of America...you cannot get rid of them. They use demonic telepathy to communicate with each other and all of their canniving schemes and malicious intent against humanity are done in secret...they are all in covert satanic pact governed under demonic heirarchy within the luciferian engame promoting NWO(demonic tyranny) and paving the way for the antichrist to take power...They work for the antichrist orchestrating their diabolical strategies and fulfilling the Biblical prophecy as we head into an ensalved population microchipped with the beast. For example...you could view this whole issue as your own part in the movie THE OMEN and another movie called THEY LIVE.

Modern Western history is the record of the overthrow of Christianity by Satanism disguised as secularism. Satanism has pervaded every aspect of our cultural and intellectual life but we hoped that science would be spared. Apparently, this is not to be. Advanced technology is disguised as beneficial when in reality it is nothing more than genocide.
The Illuminati(inner circle puppeteers of the antichrist network, synagogue of satan Rev 2:9) use Darwinism to reduce man from a potential angel to an ape. They created Darwin to replace the Divine Presence with a cruel and random universe governed by survival of the fittest. Darwinism empowered the Illuminati. They imposed it on us...
The Creator has given us everything we need to flourish so long as we follow the instruction manual. But devil worshipers and all their sellout cronies who wish to turn Creation on its head have made us their mental prisoner. They are responsible for the slaughter of millions.....
Ultimately, there are only two parties. God's party and Satan's. The Party of God believes in inherent salutary natural and spiritual laws. The Party of Satan believes in denying and defying these laws; and perverting and destroying human life.....
They serve the Prince of Lies. They make evil seem good, lies seem true. They want humanity to be an accomplice in its own demise. This is why Satanists "reveal the method." They want our moral complicity.
They want our souls.....