Play

Play Next

Add to queue
Play

Play Next

Add to queue

732 plays

Play

Play Next

Add to queue

619 plays

Play

Play Next

Add to queue

551 plays

Play

Play Next

Add to queue

548 plays
Genre: Experimental / Nu-Jazz / Other

Location Oakland, California, US

Profile Views: 24909

Last Login: 4/5/2009

Member Since 9/11/2006

Website http://www.evandermusic.com

Record Label Evander Music

Type of Label Indie

Bio

.. .. Evander Music (Em) was founded in 1995 by Phillip Greenlief in order to release the first Trio Putanesca CD "Who Ordered the Fish?" .. ...... .. photo by aurora josephson .. Since then Em has released the bulk of Greenlief's recorded output, and has also opened the label up to like-minded individuals who want the freedom to release their recordings without succumbing to artistic demands from an outside party. .. For the most part, Em functions as a cooperative - artists share their resources so that all releases have access to an ever-growing pool of CD distribution, quality CD production at low rates, published critical reviews, radio airplay and on-line sales. .. At the time of writing there are 44 releases on Evander Music by a talented pool of musicians and composers, most of whom live and work on the west coast. Most of the releases have received radio airplay and critical acclaim from publications in the U.S. and abroad. .. Em has also produced a series of concerts and festivals by Em artists and other world-class musicians from NYC, Berlin, Zurich, Paris, and many other cities. Keep your eyes on our calendar for concerts by exciting players from around the world, or sign our mailing list to receive email about upcoming events. Go to: http://www.evandermusic.com/calendar.asp for calendar listings. .. Evander Music welcomes recorded submissions from artists and will be happy to send a copy of our agreement upon request for review and discussion. .. Em cannot pay for recording, mastering or production costs, but it can help with the resources mentioned above... To contact us, go to: http://www.evandermusic.com/mailing.html .. PRESS QUOTES: .. "For the last few years Greenlief and his Evander Music label have been at the forefront of defining a new generation of jazz musicians, artists who have truly and fully absorbed the full breadth of the last few decades of experimental and popular genres and are using all of that knowledge to invent the future of the music." .. - SAM MICKENS, Portland Messenger. .. "Evander Music is a label from California that moves between the vanguard and tradition, with a remarkable catalogue for the level of expression and for the number of discs produced." .. - Altrisuoni, Naples, Italy .. ...... .. <mspmb enableJavascript="false" allowScriptAccess="never" allownetworking="internal" src="http://lads.myspace.com/slides/slideshow_random.swf?u=109030769" type="application/x-shockwave-flash" width="426"

Members

THE MUSIC FEATURED ON OUR PLAYER REPRESENTS DIFFERENT EVANDER MUSIC RECORDING ARTISTS - THE PLAYLIST CHANGES EVERY MONDAY.. EVANDER MUSIC RECORDING ARTISTS: .. trio putanesca (phillip greenlief, adam levy, dan seamans) .. ...... .. phillip greenlief - trevor dunn .. ...... .. ashley adams trio (ashley adams, phillip greenlief, michel dumonceau) .. ...... .. alex candelaria trio (alex candelaria, jon evans, elliot humberto kavee) .. ...... .. jettison slinky (graham connah, candelaria, trevor dunn, kenny wollesen, smith dobson jr., nancy clarke, jewlia eisenberg, noel jewkes, rob sudduth, ben goldberg, lee alexander, marty wehner) .. ...... .. the lost trio (phillip greenlief, dan seamans, tom hassett) .. ...... .. phillip greenlief & covered pages (greenlief, vinny golia, nels cline, g.e. stinson) .. ...... .. good for cows (devin hoff, ches smith) .. ...... .. todd sickafoose group (sickafoose, peter epstein, alan ferber, justin morell, mark ferber) .. ...... .. susan chen trio (chen, mark kennedy, tom hassett) .. ...... .. miss henry (ann dryg, candelaria, michael blustein, sickafoose, scott amendola) .. ...... .. sour note seven (same personell as jettison slinky, but add scott amendola, dan seamans, steve adams, paul hanson, ches smith, devin hoff) .. ...... .. lost trio with guest adam levy (same as above with guest levy) .. ...... .. j steinkoler quartet (jeremy steinkoler, jim peterson, scott foster, devin hoff) .. ...... .. boxes of water (cory wright, noah phillips, aaron cohen, harris eisenstadt) .. ...... .. bill horvitz band (horvitz, steve adams, joe sabella) .. ...... .. reel change (david michalak, adam hurst, joe sabella, andrew voigt, phillip greenlief, george cremaschi, tom nunn) .. ...... .. michael gold quartet (gold, paul mindrup, matt montgomery, sean nelson) .. ...... .. mo'fone (jeremy steinkoler, jim peterson, larry de la cruz) .. ...... .. zen widow (gianni gebbia, matthew goodheart, garth powell) .. ...... .. phillip greenlief solo .. ...... .. shaun naidoo (shaun naidoo, robin lorentz, sean heim, scot ray, marty walker) .. ...... .. admiral ted brinkley (semi-ret.) & the verrugosso junior junior college grads of 1977 (ted brinkley, lou frankenheimer, a choir including: sonya hunter, ches smith, erik pearson, nancy clarke, john finkbeiner, alex candelaria, dan seamans, elaine difalco, miranda, jewlia eisenberg and beth custer; musicians, sleep cravers, bon-mot droppers and chronically distracted nightmare self-inflicters like sheldon brown, ches smith, marty wehner, mark bolin, jarrett rossini, aaron bennett, and aaron novik, tom griesser, devin hoff, cornelius boots, darren johnston, john ingle, ben goldberg) .. ...... .. kaolithic music (jon raskin, bob bassara, linda elvira piedra) .. ...... .. sarah wilson (sarah wilson, peck allmond, steve cardenas, jerome harris, kenny wollesen) .. ...... .. alex candelaria quartet (alex candelaria, leonard thompson, jon evans, bryan bowman) .. ...... .. cory combs trio (cory combs, dan willis, john hollenbeck) .. ...... .. the ni project (ross hammond, alex jenkins) .. ...... .. industrial jazz group (andrew durkin, phil rodriguez, kris tiner, shaunte palmer, damon zick, cory wright, jason mears, brian walsh, robert jacobson, aaron kohen, joe berardi) .. ...... .. kipple (aaron novic, lisa mezzacappa, ches smith, jason levis, mitch marcus, eric glick rieman, moe! staiano, graham connah) .. ...... .. damon zick (damon zick, tim albright, adam benjamin, evan conway, nate wood) .. ...... .. phillip greenlief - joelle leandre duo .. phillip greenlief - andreas willers duo.. edges - john english, jim kerwin, george marsh, jon raskin.. ...... .. v-neck (ross hammond, tom monson).. ...... .. smith dobson v (smith dobson v, john finkbeiner, devon hoff, vijay anderson).. ...... .. laurent medelgi.. ...... .. hanna rifkin .. ...... .. darren johnston's united brassworkers' front .. quartet doloroso - (dave pietro, morris acevedo, jeremy stratton, anthony pinciott).. tin/bag (kris tiner, mike baggetta, harris eisenstadt, brian walsh).. ...... .. Harry Whitney Trio (Harry Whitney, Cory Combs, Matt Aiken) .. ...... ..

Influences

lots of influences, no doubt!..........

Sounds Like

Sorry, you'll just have to listen...
No recent updates in this category.
Why not...
Bio:
..
Evander Music (Em) was founded in 1995 by Phillip Greenlief in order to release the first Trio Putanesca CD "Who Ordered the Fish?"
photo by aurora josephson
Since then Em has released the bulk of Greenlief's recorded output, and has also opened the label up to like-minded individuals who want the freedom to release their recordings without succumbing to artistic demands from an outside party.
For the most part, Em functions as a cooperative - artists share their resources so that all releases have access to an ever-growing pool of CD distribution, quality CD production at low rates, published critical reviews, radio airplay and on-line sales.
At the time of writing there are 44 releases on Evander Music by a talented pool of musicians and composers, most of whom live and work on the west coast. Most of the releases have received radio airplay and critical acclaim from publications in the U.S. and abroad.
Em has also produced a series of concerts and festivals by Em artists and other world-class musicians from NYC, Berlin, Zurich, Paris, and many other cities. Keep your eyes on our calendar for concerts by exciting players from around the world, or sign our mailing list to receive email about upcoming events. Go to: http://www.evandermusic.com/calendar.asp for calendar listings.
Evander Music welcomes recorded submissions from artists and will be happy to send a copy of our agreement upon request for review and discussion.
Em cannot pay for recording, mastering or production costs, but it can help with the resources mentioned above.
To contact us, go to: http://www.evandermusic.com/mailing.html
PRESS QUOTES:
"For the last few years Greenlief and his Evander Music label have been at the forefront of defining a new generation of jazz musicians, artists who have truly and fully absorbed the full breadth of the last few decades of experimental and popular genres and are using all of that knowledge to invent the future of the music."
- SAM MICKENS, Portland Messenger.
"Evander Music is a label from California that moves between the vanguard and tradition, with a remarkable catalogue for the level of expression and for the number of discs produced."
- Altrisuoni, Naples, Italy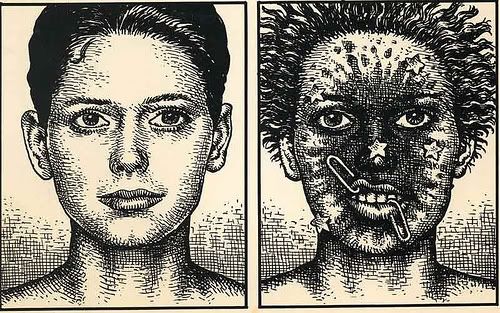 ..
Member Since:
September 11, 2006
Members:
THE MUSIC FEATURED ON OUR PLAYER REPRESENTS DIFFERENT EVANDER MUSIC RECORDING ARTISTS - THE PLAYLIST CHANGES EVERY MONDAY
EVANDER MUSIC RECORDING ARTISTS:
trio putanesca (phillip greenlief, adam levy, dan seamans)
phillip greenlief - trevor dunn
ashley adams trio (ashley adams, phillip greenlief, michel dumonceau)

alex candelaria trio (alex candelaria, jon evans, elliot humberto kavee)
jettison slinky (graham connah, candelaria, trevor dunn, kenny wollesen, smith dobson jr., nancy clarke, jewlia eisenberg, noel jewkes, rob sudduth, ben goldberg, lee alexander, marty wehner)

the lost trio (phillip greenlief, dan seamans, tom hassett)
phillip greenlief & covered pages (greenlief, vinny golia, nels cline, g.e. stinson)

good for cows (devin hoff, ches smith)

todd sickafoose group (sickafoose, peter epstein, alan ferber, justin morell, mark ferber)
susan chen trio (chen, mark kennedy, tom hassett)
miss henry (ann dryg, candelaria, michael blustein, sickafoose, scott amendola)
sour note seven (same personell as jettison slinky, but add scott amendola, dan seamans, steve adams, paul hanson, ches smith, devin hoff)
lost trio with guest adam levy (same as above with guest levy)

j steinkoler quartet (jeremy steinkoler, jim peterson, scott foster, devin hoff)
boxes of water (cory wright, noah phillips, aaron cohen, harris eisenstadt)
bill horvitz band (horvitz, steve adams, joe sabella)

reel change (david michalak, adam hurst, joe sabella, andrew voigt, phillip greenlief, george cremaschi, tom nunn)

michael gold quartet (gold, paul mindrup, matt montgomery, sean nelson)

mo'fone (jeremy steinkoler, jim peterson, larry de la cruz)
zen widow (gianni gebbia, matthew goodheart, garth powell)

phillip greenlief solo
shaun naidoo (shaun naidoo, robin lorentz, sean heim, scot ray, marty walker)

admiral ted brinkley (semi-ret.) & the verrugosso junior junior college grads of 1977 (ted brinkley, lou frankenheimer, a choir including: sonya hunter, ches smith, erik pearson, nancy clarke, john finkbeiner, alex candelaria, dan seamans, elaine difalco, miranda, jewlia eisenberg and beth custer; musicians, sleep cravers, bon-mot droppers and chronically distracted nightmare self-inflicters like sheldon brown, ches smith, marty wehner, mark bolin, jarrett rossini, aaron bennett, and aaron novik, tom griesser, devin hoff, cornelius boots, darren johnston, john ingle, ben goldberg)

kaolithic music (jon raskin, bob bassara, linda elvira piedra)

sarah wilson (sarah wilson, peck allmond, steve cardenas, jerome harris, kenny wollesen)
alex candelaria quartet (alex candelaria, leonard thompson, jon evans, bryan bowman)

cory combs trio (cory combs, dan willis, john hollenbeck)

the ni project (ross hammond, alex jenkins)
industrial jazz group (andrew durkin, phil rodriguez, kris tiner, shaunte palmer, damon zick, cory wright, jason mears, brian walsh, robert jacobson, aaron kohen, joe berardi)

kipple (aaron novic, lisa mezzacappa, ches smith, jason levis, mitch marcus, eric glick rieman, moe! staiano, graham connah)

damon zick (damon zick, tim albright, adam benjamin, evan conway, nate wood)

phillip greenlief - joelle leandre duo
phillip greenlief - andreas willers duo
edges - john english, jim kerwin, george marsh, jon raskin

v-neck (ross hammond, tom monson)
smith dobson v (smith dobson v, john finkbeiner, devon hoff, vijay anderson)
laurent medelgi

hanna rifkin
darren johnston's united brassworkers' front
quartet doloroso - (dave pietro, morris acevedo, jeremy stratton, anthony pinciott)
tin/bag (kris tiner, mike baggetta, harris eisenstadt, brian walsh)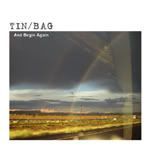 Harry Whitney Trio (Harry Whitney, Cory Combs, Matt Aiken)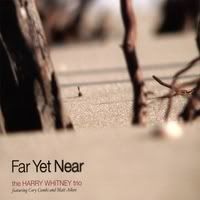 Influences:
lots of influences, no doubt!..
Sounds Like:
Sorry, you'll just have to listen...
Record Label:
Evander Music