No recent updates in this category.
Why not...
Evangeline Anderson hasn't earned any badges yet... have you?
General

Music

Movies

Television

Books

Science fiction is my first choice to read but I'll pick up any kind of book if the writing style catches me. If the voice is there, I will follow. I confess my love of Charlain Harris books and I used to like LKH before Anita jumped the shark after NIC. I also love Pride and Prejudice and Jane Eyre and other classics. I'm not a big fan of series romances. I prefer to read a book with paranormal elements balanced with some romance or erotica. And I'm a sucker for a happy ending. A book has to be really good for me to read a sad ending. Please, no Oprah books except for White Oleander which was fabulous--again, writing style. It makes all the difference.

Heroes

My mother who was a wonderful, strong woman and my grandmother who was also a great role model.
About me:
Myspace Glitters
..

.. I am 33, a registered MRI tech, and an author of erotica. And no, that doesn't mean I'll talk dirty to you online. If you want smut, visit the
free fiction
at my website. But only if you are over 18 please.
I am happily married to a wonderful man for the last ten years and I have 3 cats but no kids. Also a college age sister that lives with me. One fun fact about me is that I make up silly songs about my panties. Why you may ask? Well, why the hell not? That's all I have to report right now. I'll get back to you if anything changes. .. ..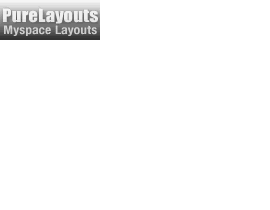 I found this layout design on
PureLayouts.com
- check out their
MySpace Layouts
.
Who I'd like to meet:
People who like to read and write, especially other authors. Also other MRI techs or others in the medical profession. And I especially like to hear from my readers. If you read something I wrote and want to talk about it, I want to hear from you!
---
LINKS
Evangeline's Website
Blogs For Readers
MySpace Backgrounds
---
Status:

Married

Here for:

Networking, Friends

Hometown:

Tampa

Orientation:

Straight

Height:

5' 6"

Ethnicity:

White / Caucasian

Religion:

Hindu

Zodiac Sign:

Libra

Children:

Undecided

Smoke / Drink:

No / No

Education:

College graduate

Occupation:

MRI tech