Play

Play Next

Add to queue
Genre: Alternative / Pop / Rock

Location Dallas, Un

Profile Views: 127682

Last Login: 11/19/2012

Member Since 4/23/2008

Website youtube.com/evanspade

Record Label Unsigned

Type of Label Unsigned

Bio

Members

Evan Spade: Lead Vocals (Guitars, Synths), Bart Van Bemmel: Guitars (Back Vocals, Piano), Steven Vegas: Drums (Percussion), Barak Seguin: Bass (Back Vocals),

Influences

U2, Coldplay, The Killers, BonJovi, The Police, Duran Duran, Radiohead, Bryan Adams & many many more.

Sounds Like

The next coolest artist you want to hear about ;)
&nbsp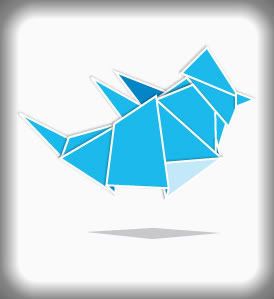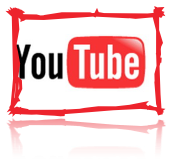 http://www.roundmagazine.net/music/music-listings

"Where We Are" screams Hot AC radio. The verses set up the chorus beautifully. It feels like an open the windows, the sunroof or put top down and enjoy the warm summer day kind of song. I like the lyrical content and the story of the song. Nice work guys!

Holly Hutchison-A&R



Evan Spade is a rock band from Dallas, Texas with a unique sound that is quickly earning recognition at the national and international level.


From having songs on radio (internet and major stations) to being represented by many TV/Film music licensing companies or ranking great in many major international music contest, their potential have caught the attention of many music industry players like producers,radio promoters and DJ's such as Grammy winners Eric Delegard, Jimbo Mataus (Elvis Costello) and legendary DJ REDBEARD (In the studio) just to name a few.

After spending most of 2010 writing new material with fellow singer/songwriter Bart Van Bemmel (winner of the inaugural VH-1 across America contest), traveling between the US-Europe & working behind the scene, Evan Spade is back into the studio with 2-time Grammy winner producer Eric Delegard & Alex Gerst (engineer/ member of the Grammy's Committee) to record new songs including their latest hit single "Where We Are".


CONTESTS and FESTIVALS:

•"Where We Are", their latest released track, was a finalist in one of the biggest songwriting competition "The USA Songwriting Competition" 2011 in the Rock genre.
•They also finished in the semi-finals in the International Songwriting Competition 2012.
•The band was invited by Indy Radio Media to showcase at 2011 South By South West festival but unfortunately the band will be in Europe to fulfill other obligations
•They finished 2nd in votes on the John Varvatos Free the Noise on SPIN earth contest amongst an elite group of bands (close to 250 bands). The contest was sponsored by Island records, SPIN magazine & John Varvatos.
•In late 09, the well-known UK songwriting contest awarded the band 2 certificates for the songs NYC & Human Cannonball for making it to the semi-finals over an impressive 6000 entries.

•After their single Human Cannonball was entered in major international voting contest Famecast (for a chance to showcase in Spin magazine), Evan Spade ranked 8th over 2315 rock bands gathering the most votes from the fans during the first 2 weeks of the contest.

•Not long after, they did pretty good by finishing 4th in a major national contests on www.picktheband.com, the 1st fan-run record label, where about 1000 bands had registered to compete.

•The song Bird's Eye View was a runner-up in the final round of the Singer/Songwriter awards presented by We Are Listening. The song was reviewed by judges including: KK (Producer-Dido/Nelly Furtado), Steve Wiliams (Producer-Sting/Seal/Eric Clapton), Carly Vermes (Music Supervisor-Paramount pictures)


TV/FILM LICENSING:

•With their "universal" sound that the masses can relate to, All their songs have been added to many music licensing companies repertoire (non-exclusive deal) including Human Factor's music licensing 2010 catalogs for TV Shows consideration (MTV & Discovery Channel), Noteborn Music and Synchup in Los Angeles for major television networks and syndicated shows.


RADIO:

•Were added to EKR's (European radio station based in The UK) rotation for many months in 2010 to the main playlist (A) (www.ekr.net).

•The song NYC was aired on major radio station WMJC-Fm 94.3 in Long Island & New York metro area on the "Unlabeled:Where unsigned local music lives" show!

•The guys gained exposure in Canada after being interviewed & featuredduring the morning show on the biggest radio station "Radio NRJ", where they talked about the band and its projects & played the 1st single Human Cannonball to their listeners.

•Human Cannonball was ranked in the TOP HOT 25 for many months on famous internet radio station Upstream Radio (www.usa4real.com) based in Los Angeles & was ranked in the top 4 best artists. They also nominated the band for Rock/Pop Best New Artist ( nominations were selected by major industry people including Daniel Sena/Universal Music Group, Matt Thomas/Live Nation & House of Blue and King Ryan/Interscope/Geffen & A&M records)

•Their music was also selected to be featured on Skope radio (www.skopemag.com gets about 2 million hits/month) amongst artists like Seal, Jay-Z, 50 cents & Eminem.

•XFM uploaded for unsigned and indie bands in London, England (www.xfmuploaded.co.uk), picked them up not too long after and ranked in the top 5 most listened indie/unsigned band during the 1st few days.

•Their music has also been on rotation on those internet radio station: Underworld Mix Radio (august 09), www.unheardradio.com radio station that gets about 1 million hits every month, award winning Indie104-iRadioLA station at (www.indie104.com), bandradio.com and many others.


VIDEOS:

•The video Joyride has aired (1st week of May) in 67 American cities & 4500 colleges across the US (with SweptawayTV ) on the PBS channels, college, community & education channels with a potential reach of 12 million households!

•It was also "Pick Of The Week" on www.unheardradio.com's main page and was also available & featured in rotation on the main page of www.skopemag.com.in 2009/10.

More music videos are scheduled in the 1st part of 2011.

..
00:07 | 53 plays | May 29 2011
Evan Spade has 24188 friends.