Play

Play Next

Add to queue
Play

Play Next

Add to queue

148,199 plays

Play

Play Next

Add to queue

55,913 plays

Play

Play Next

Add to queue

48,968 plays

Play

Play Next

Add to queue

40,809 plays

Play

Play Next

Add to queue

7,975 plays
Genre: Alternative / Indie / Rock

Location Los Angeles, California, US

Profile Views: 331208

Last Login: 12/6/2012

Member Since 2/18/2005

Website www.eviesands.com -and- www.facebook.com/eviesands

Record Label Indie

Type of Label Indie

Bio

.. .... In brief:.... ..EVIE SANDS.. is a multi-faceted artist /musician /performer and, in record collector circles, a bona-fide legend. A favorite singer of ..DUSTY SPRINGFIELD.., Evie recorded the original versions of "Angel Of The Morning," northern soul faves, "I Can't Let Go," "Take Me For A Little While," "Picture Me Gone" and "Billy Sunshine," and also charted with "Any Way That You Want Me," "I Love Makin' Love To You" and "You Brought The Woman Out Of Me," among others. Her most recent, critically-acclaimed CD, "WOMEN IN PRISON," spawned six Top 10 tracks on the UK/Euro indie charts, with three number 1's (including a duet with ..LUCINDA WILLIAMS..). As a writer, Evie's songs have been recorded and performed by many: from ..BARBRA STREISAND.., ..GLADYS KNIGHT.. and ..CHER.., to ..BECK.. and ..BETH ORTON....... Whether performing, recording, writing, producing or collaborating with other artists - the results are eclectic -- indie rock, soul, powerpop, blues, alternative, roots music -- and never predictable. One recent collaboration became ongoing, when Evie also joined forces with the similarly unpredictable, ..ADAM MARSLAND'S CHAOS BAND....... As a guitar player with an unorthodox playing style (lefty, upside-down), Evie often surprises audiences. As ..JOHNNY CASH.. once said, "...You'd think she's got electricity in her fingers..." Recent CD reissues (on Rev-Ola) have made some earlier recordings accessible again, with more reissues to follow. A new solo album will be forthcoming, along with a full spate of live shows and touring......... .. **** "WOMEN IN PRISON" **** NOW AVAILABLE on iTunes. ****.... .. .. .... .............. .. Various clips - recent and early - can be found on ..YouTube (Search: Evie Sands),.................. .. .. .... ...... .. .. .... .. .... ........ .... ...... From top, L-R:.... ..WOMEN IN PRISON..- TrainWreck Records;.... ..ANY WAY THAT YOU WANT ME.. - CD Reissue on Rev-Ola Records (includes 1 bonus track);.... .. ESTATE OF MIND.. - CD Reissue on Rev-Ola Records (includes 4 bonus tracks);.... ..LONG PROMISED ROAD - Songs of Dennis & Carl Wilson LIVE.. - on Karma Frog.... --Adam Marsland's Chaos Band--featuring Evie Sands and Alan Boyd........ .... ....Evie Sands......................

Members

.. EVIE SANDS - vocals, guitar, keys;.... .. ..AARON MEZA.. - bass, vocals;.... .. ERIC VESPER - drums, percussion, vocals;.... .. Sitting in: ..ADAM MARSLAND (Adam Marsland's Chaos Band).. - keys, guitar, vocals;.... .. (other Chaos members can be found sitting-in on occasion)....

Influences

Sounds Like
Bio:
..
In brief:
EVIE SANDS
is a multi-faceted artist /musician /performer and, in record collector circles, a bona-fide legend. A favorite singer of
DUSTY SPRINGFIELD
, Evie recorded the original versions of "Angel Of The Morning," northern soul faves, "I Can't Let Go," "Take Me For A Little While," "Picture Me Gone" and "Billy Sunshine," and also charted with "Any Way That You Want Me," "I Love Makin' Love To You" and "You Brought The Woman Out Of Me," among others. Her most recent, critically-acclaimed CD, "WOMEN IN PRISON," spawned six Top 10 tracks on the UK/Euro indie charts, with three number 1's (including a duet with
LUCINDA WILLIAMS
). As a writer, Evie's songs have been recorded and performed by many: from
BARBRA STREISAND
,
GLADYS KNIGHT
and
CHER
, to
BECK
and
BETH ORTON
.
Whether performing, recording, writing, producing or collaborating with other artists - the results are eclectic -- indie rock, soul, powerpop, blues, alternative, roots music -- and never predictable. One recent collaboration became ongoing, when Evie also joined forces with the similarly unpredictable,
ADAM MARSLAND'S CHAOS BAND
.
As a guitar player with an unorthodox playing style (lefty, upside-down), Evie often surprises audiences. As
JOHNNY CASH
once said, "...You'd think she's got electricity in her fingers..." Recent CD reissues (on Rev-Ola) have made some earlier recordings accessible again, with more reissues to follow. A new solo album will be forthcoming, along with a full spate of live shows and touring.
**** "WOMEN IN PRISON" **** NOW AVAILABLE on iTunes. ****
Various clips - recent and early - can be found on
YouTube (Search: Evie Sands),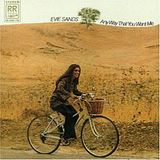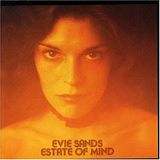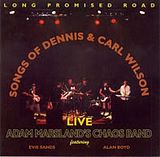 From top, L-R:
WOMEN IN PRISON
- TrainWreck Records;
ANY WAY THAT YOU WANT ME
- CD Reissue on Rev-Ola Records (includes 1 bonus track);
ESTATE OF MIND
- CD Reissue on Rev-Ola Records (includes 4 bonus tracks);
LONG PROMISED ROAD - Songs of Dennis & Carl Wilson LIVE
- on Karma Frog
--Adam Marsland's Chaos Band--featuring Evie Sands and Alan Boyd
..
Evie Sands








I edited my profile with
Thomas Myspace Editor V3.6
!
Member Since:
February 18, 2005
Members:
EVIE SANDS - vocals, guitar, keys;
AARON MEZA
- bass, vocals;
ERIC VESPER - drums, percussion, vocals;
Record Label:
Unknown Indie
Label Type:
Indie
Evie Sands has 6313 friends.