Play

Play Next

Add to queue
Genre: Metal / New Wave / Rock

Location Venezia, Italia

Profile Views: 28637

Last Login: 5/20/2013

Member Since 3/18/2008

Record Label Non firmato

Type of Label Unsigned

Bio

..............Contact Tables.... .. ......I use the ..layout generator.. .. .. .. .... .. .. .. .. .. .. .. .. .. .. ......MySpace Led Scroller.. ....Gli Exilium nascono per volontà di Marco, Natan e Caesar... La Band si forma nel Gennaio 2008 in seguito allo split degli Evil Armpit e riesuma un loro precedente monicker... Marco, ormai ex-leader degli Evil Armpit contatta e arruola nelle sue fila la vecchia gloria Natan alla chitarra (ex-Evil Armpit, Ex-HouseMaster ed ex-Death Eclypse) ed il neofita batterista Caesar Pierazzo. La band non perde tempo e già si lancia nella stesura dei primi 5 pezzi. Subito il sound si dimostra compatto e partendo da una forte influenza Thrash Ottantiana va poi a toccare sonorità Death, Black e Grind...senza porsi limiti di sorta. .. La prima Release e' nel 2008, uno Split-Cd con Sacrificator, Dateless ed HouseMaster dal titolo HEADBANGERS' ISLAND!.. Evil Act viene poi scelta e inserita nella compilation CHAOS THRASH Vol.1, assieme a Bastardator e Toxic Holocaust!.. Nel 2009 esce il primo demo "A BLACK VICIOUS PATH" contenente 6 brani per quasi 30' di pura violenza!!!.. 2011 - Finalmente la formazione si completa con Federico (BrainDamage) alla seconda chitarra e Ricky (Sacrificator, HouseMaster) al basso! Attualmente c'è stato un ritorno alle sonorità puramente ottantiane degli anni dell'adolescenza! A breve live e nuovo demo con influenze Iron Maiden, Motorhead, Dio, Ac Dc!!!!!! 10/2012 - Matteo lascia il campo musicale, il testimone viene passato a Furio (ex-Dateless Aim, ex-HouseMaster, ex-Blind Justice, Sacrificator) e la chitarra visti i nuomerosi impegni di Federico passa al Partner in Crime Marco (Merciless Attack) Attualmente ci stiamo preparando per Live e Demo e per i primi mesi del 2013 si torna in piena attività .. ..Up The EXILIUM!.. ..Stay Heavyl! ............Create your own visitor map!.... ..........World Visitor Map..

Members

Furio - Drums ; Marco "Defender" - Vocals,.. Guitars,.. & Bass Guitar; Marco - Guitar; Ricky "Coera" - Bass Guitar

Influences

...... ...... ...... <iframe width="420" height="315" src="http://www.youtube.com/embed/oX4uxjeodqo" frameborder="0" allowfullscreen></iframe> <a target='_blank' title='ImageShack - Image And Video Hosting' href='http://imageshack.us/photo/my-images/856/2013nightofdevastation.jpg/'><img src='http://img856.imageshack.us/img856/2312/2013nightofdevastation.jpg' border='0'/></a><br>Uploaded with <a target='_blank' href='http://imageshack.us'>ImageShack.us</a> NWOBHM - Heavy Metal

Sounds Like

...... <object width="560" height="315"><param name="movie" value="http://www.youtube.com/v/QUK_mw9BJ_E?hl=it_IT&version=3"></param><param name="allowFullScreen" value="true"></param><param name="allowscriptaccess" value="always"></param><embed src="http://www.youtube.com/v/QUK_mw9BJ_E?hl=it_IT&version=3" type="application/x-shockwave-flash" width="560" height="315" allowscriptaccess="always" allowfullscreen="true"></embed></object>
04:05 | 10 plays | Oct 15 2012
Bio:
..
I use the
layout generator
.. .. .. .... ..
MySpace Led Scroller
Gli Exilium nascono per volontà di Marco, Natan e Caesar.
La Band si forma nel Gennaio 2008 in seguito allo split degli Evil Armpit e riesuma un loro precedente monicker.
Marco, ormai ex-leader degli Evil Armpit contatta e arruola nelle sue fila la vecchia gloria Natan alla chitarra (ex-Evil Armpit, Ex-HouseMaster ed ex-Death Eclypse) ed il neofita batterista Caesar Pierazzo. La band non perde tempo e già si lancia nella stesura dei primi 5 pezzi. Subito il sound si dimostra compatto e partendo da una forte influenza Thrash Ottantiana va poi a toccare sonorità Death, Black e Grind...senza porsi limiti di sorta.
La prima Release e' nel 2008, uno Split-Cd con Sacrificator, Dateless ed HouseMaster dal titolo HEADBANGERS' ISLAND!
Evil Act viene poi scelta e inserita nella compilation CHAOS THRASH Vol.1, assieme a Bastardator e Toxic Holocaust!
Nel 2009 esce il primo demo "A BLACK VICIOUS PATH" contenente 6 brani per quasi 30' di pura violenza!!!
2011 - Finalmente la formazione si completa con Federico (BrainDamage) alla seconda chitarra e Ricky (Sacrificator, HouseMaster) al basso! Attualmente c'è stato un ritorno alle sonorità puramente ottantiane degli anni dell'adolescenza! A breve live e nuovo demo con influenze Iron Maiden, Motorhead, Ac Dc e Dio!!!!!!!!
Up The EXILIUM!
Stay Heavyl!
Create your own visitor map!
World Visitor Map
Member Since:
March 18, 2008
Members:
Caesar - Drums ; Marco "Defender" - Vocals,
Guitars,
; Fede -Guitars; Ricky - Bass Guitar;
Sounds Like: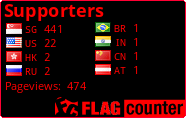 Record Label:
Non firmato